This Pinterest for Food Bloggers: 3 Time-Tested Best Practices for Pinterest post includes affiliate links. When I find a great product or service, I like to share it with my readers. Sometimes I use affiliate links so I can earn a commission for my recommendations. Thank you for your support!
Pinterest for Food Bloggers: 3 Time-Tested Best Practices for Pinterest
I'll be the first to admit – when I first started using Pinterest to market my business, I didn't find the platform particularly intuitive. It takes some time to figure out and, even then, there is quite a bit of experimentation required to determine what works best for your niche.
In this blog post though, I want to talk about 3 time-tested best practices for Pinterest. These three things are general, over-arching Pinterest principles that you should always have in mind when you're marketing your food blog on Pinterest.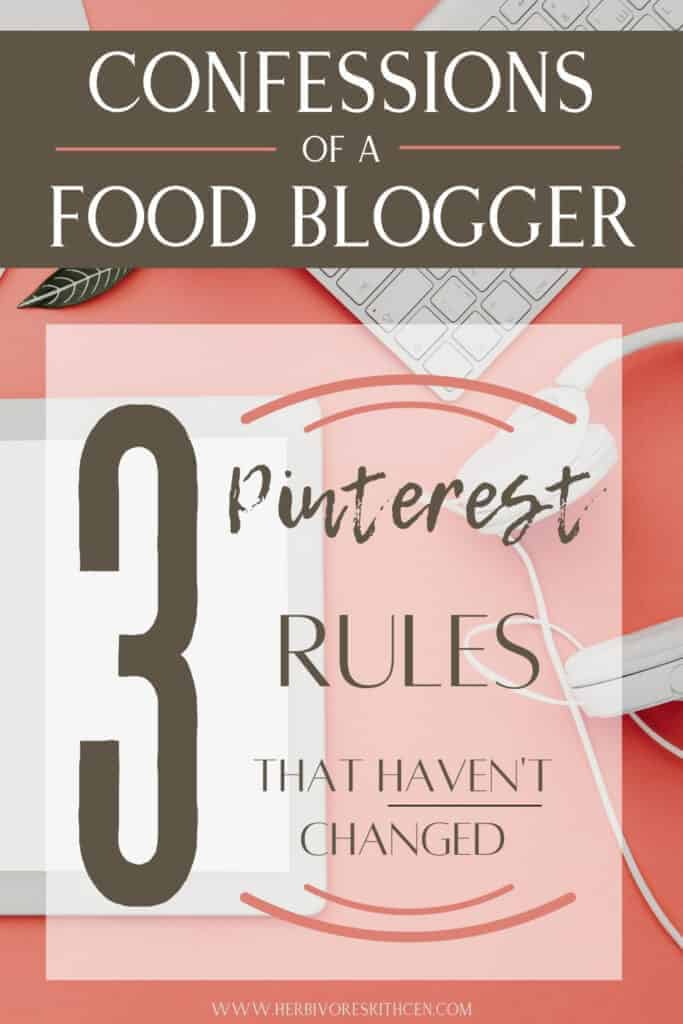 Pinterest for Food Bloggers — Best Practices for Pinterest #1: Content is King
I'm sure you hear this phrase a lot, but it's worth pausing on for a moment. Focusing on good, quality content is the golden rule of blogging. As algorithms get smarter, web-based businesses – like Google & Pinterest – are better able to do what they were built to do: serve the end user. And what does the end user want? Answers to their burning questions.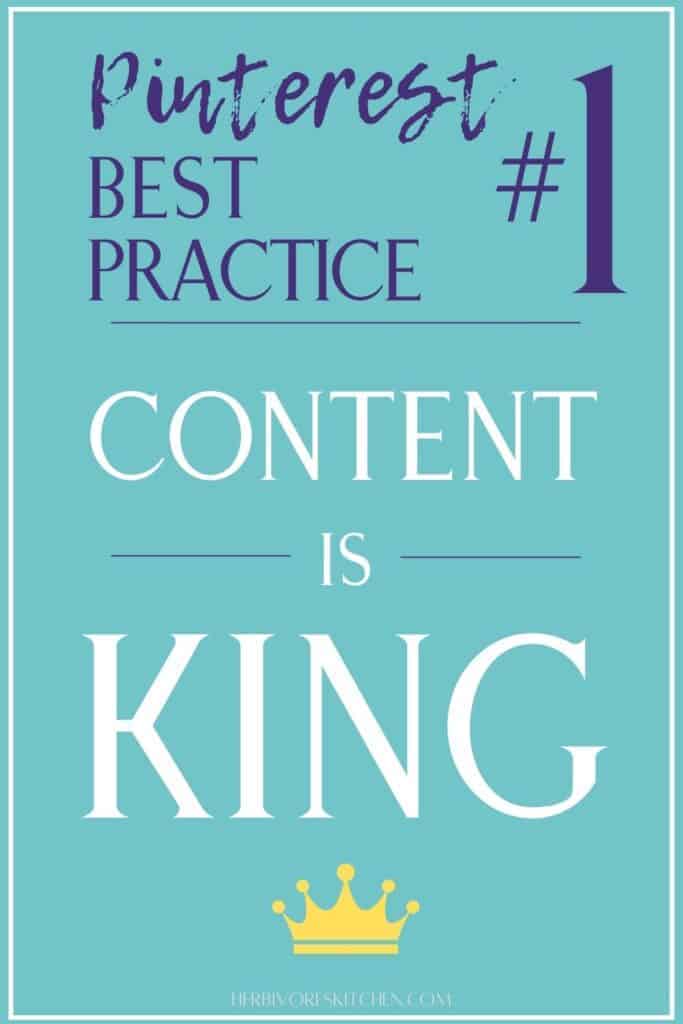 Sure – there are hacks that might get you a leg up initially when it comes to driving traffic to your blog. But producing good content will always be a winning strategy. Why? Because you're helping Pinterest deliver on their promise to customers. Just take a look at Pinterest's mission statement:
Our mission is to help empower people to discover things they love and inspire them to go do those things in real life.

— Pinterest's Mission Statement
---
Pinterest's goal is to help people to discover things. If your Pins accomplish this, then it's a value-add for Pinterest. That's why it's critical that your Pinterest pins be relevant to blog content and that your blog content is high quality. In other words, it's never a good strategy to promise something in a Pin that isn't delivered when the user clicks through the link.
Pinterest for Food Bloggers — Best Practices for Pinterest #2: Think Visually
People are visual. And impatient. And on mobile devices. For all of those reasons, your Pinterest Pins have got to be on-point.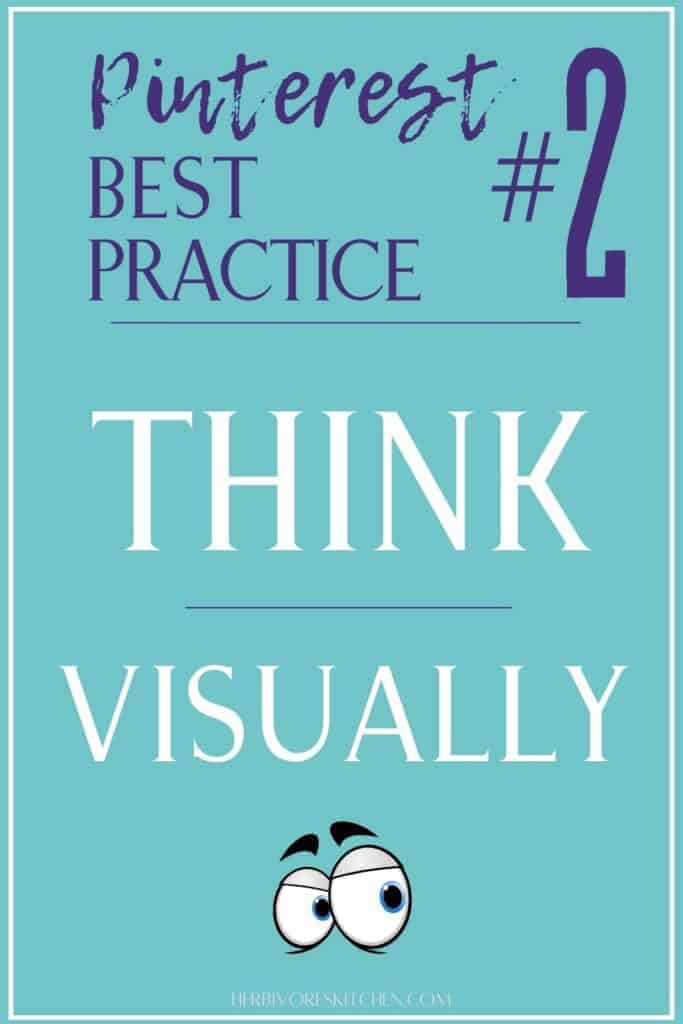 Let's talk about what makes a high-quality Pinterest Pin: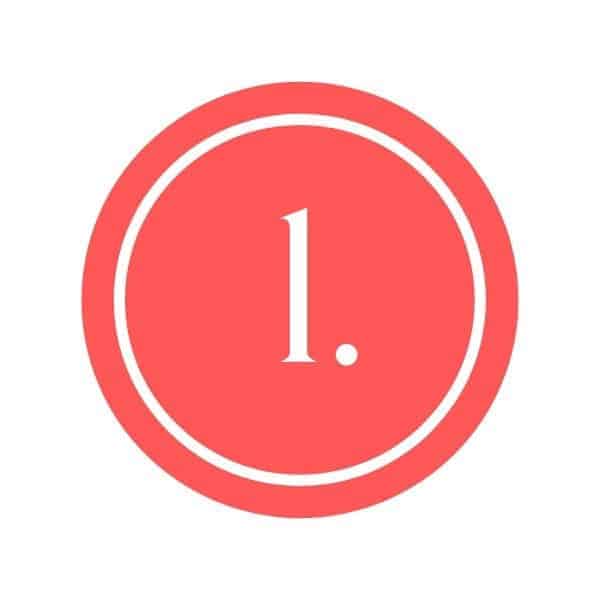 Pinterest & Image Quality
With the 2020 Pinterest algorithm change, you only get a few chances to deliver a Pin that will drive traffic to your blog. It's important that you choose your images wisely. Make sure that the image is in focus. It should be vibrant and interesting, but not too busy.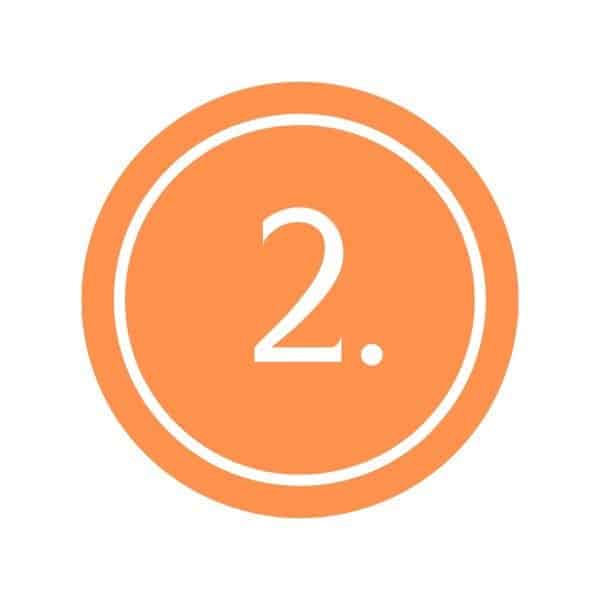 Pinterest & The Ideal Pin Size
The ideal Pin size is 1000 x 1500 pixels (2:3 ratio). Remember that most Pinterest users are on a mobile device with a screen that is taller than it is wide. Your Pin dimensions should match that. And, while you want to be noticed, taking up more space than the 2:3 aspect ratio might cause your Pin to be truncated and limit the end user's access to your information.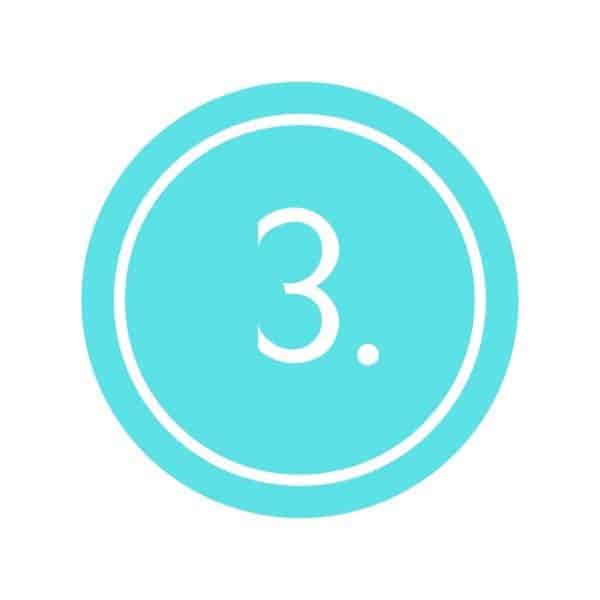 Pinterest & Font Selection
Remember that Pinterest users are scanning quickly. Text overlays should be easily readable. That means limited text, clear fonts and decent font sizing.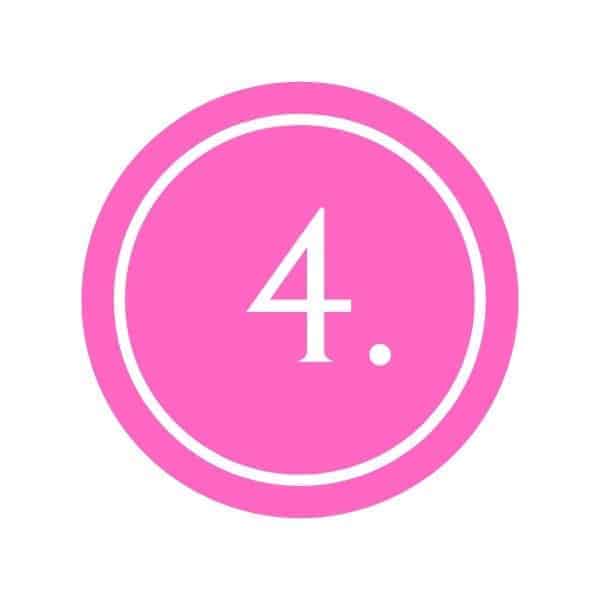 Pinterest & SEO
A good image will only get you so far. Pinterest needs to be informed about your Pin and, at present, it's doing this mostly through your Pin Title and Pin Description. These need to be well-researched to reach your target audience. For a thorough tutorial on how to conduct Pinterest SEO, check out my blog post: How to Use Pinterest Keywords to Market Your Food Blog.
Pinterest for Food Bloggers — Best Practices for Pinterest #3: Consistency is Key
Consistency is key. Logging on to Pinterest once a week and throwing everything you have at it wasn't a good strategy before 2020 and it's not a good strategy after. No end user wants to be overloaded and overwhelmed, so pace and consistency in your Pinning strategy is paramount.
The 2020 algorithm change may require an adjustment to your strategy if you've been using Pinterest for a while. Simply put, this algorithm change puts an emphasis on quality and rewards the content-creator for a high-quality Pin. For detailed information on how to adjust your Pinterest strategy to the latest Pinterest algorithm changes, check out my blog post: Pinterest Strategy for Bloggers in 2021.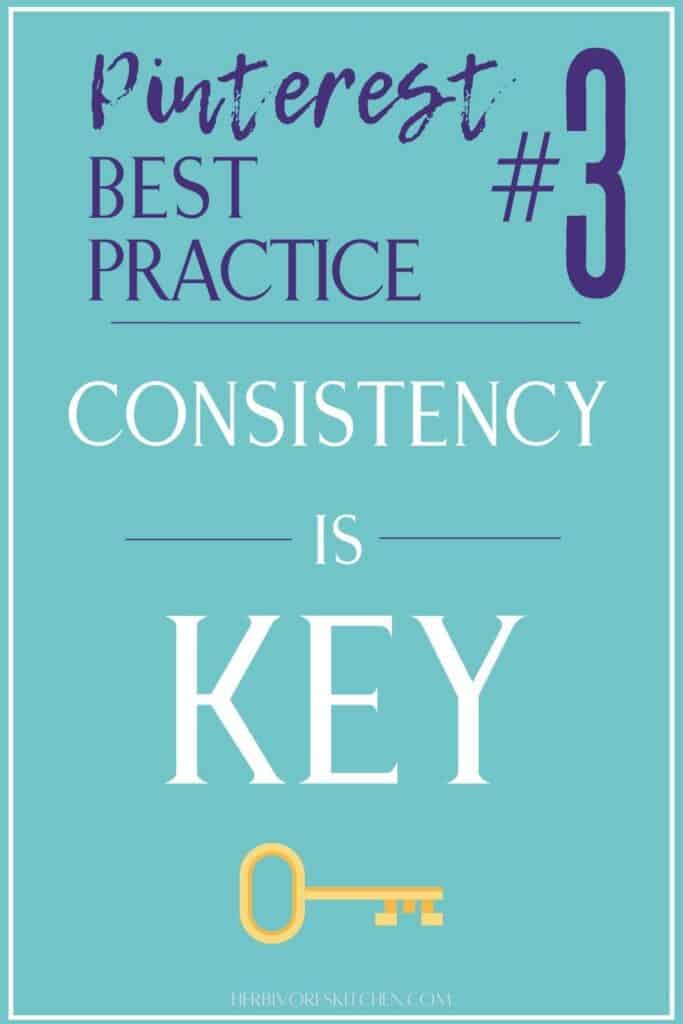 Learn More About Pinterest for Food Bloggers
Want to increase traffic to your blog by using Pinterest? Be sure to check out these other how to use Pinterest to market your food blog posts: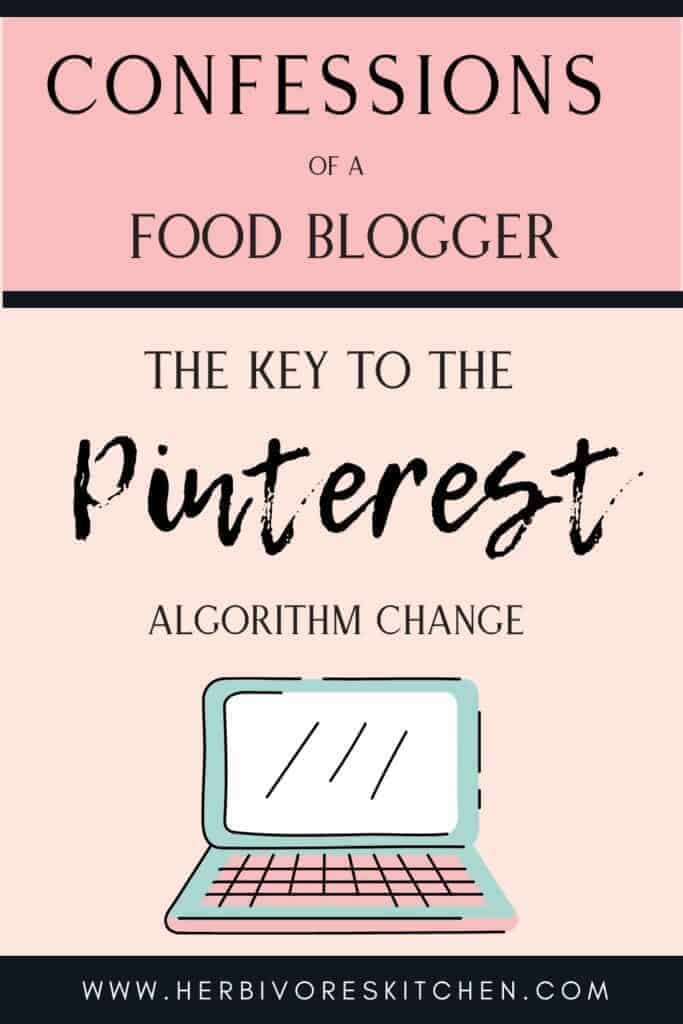 Does the 2020 Pinterest algorithm change have you confused? As a food blogger, keeping up with Pinterest algorithm changes is an important part of guiding my Pinterest strategy. Pinterest's newest change puts the emphasis on fresh, high-quality, relevant content. This blog post is dedicated to unpacking these algorithm changes and incorporating them into a solid Pinterest strategy for bloggers.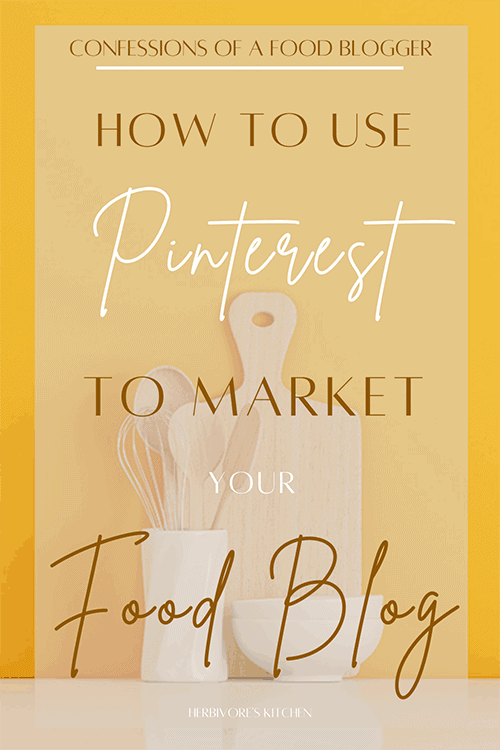 Did you know that Pinterest is one of the most effective ways to drive traffic to your food blog? In this blog post, I discuss in detail how to use keywords to market your food blog. I'll cover how to choose effective keywords and to how to include them in your Bio, Boards & Pins.
About Herbivore's Kitchen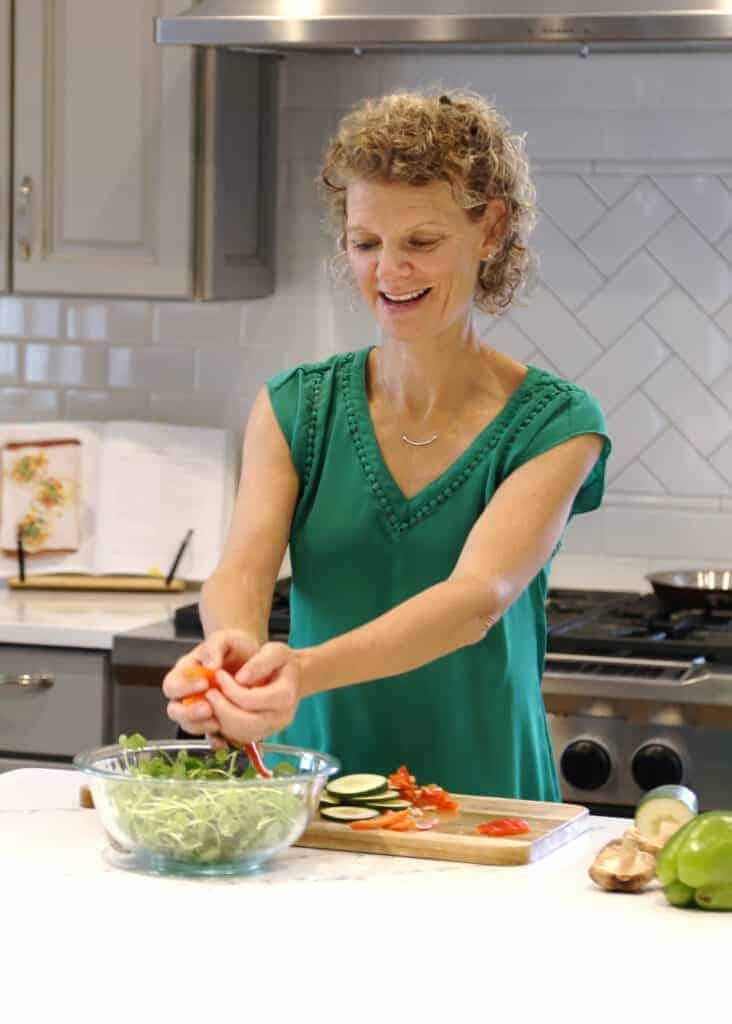 Herbivore's Kitchen is a plant-based food blog started by me, a vegan home chef, aspiring food photographer and how-to-be-a-better-food-blogger junkie. You'll mostly find creative and tasty vegan recipes and detailed deep dives into vegan ingredients (check out my Vegucation section) on my blog. I love knowing as much as I can about the food that I make. I'm also really into running a food blog as a business, so I've also got a section of my blog titled: Confessions of a Food Blogger where I get into the nitty gritty on how to build, manage, market and monetize a food blog.