This Kitchen Gadgets for the Vegan Chef page includes affiliate links. When I find a great product or service, I like to share it with my readers. Sometimes I use affiliate links so I can earn commission for my recommendations. Thank you for your support!
All the Right Tools for Making Your Favorite Vegan Recipes
Are you new to vegan cooking or a seasoned vegan chef that wants to bring more plant-based meals to your family's dinner table?
Vegan cooking, like anything else, requires the right set of tools. Items like a salad spinner, miso whisk and a vegetable spiralizer are just a few of the things that have made my vegan recipes look and taste amazing.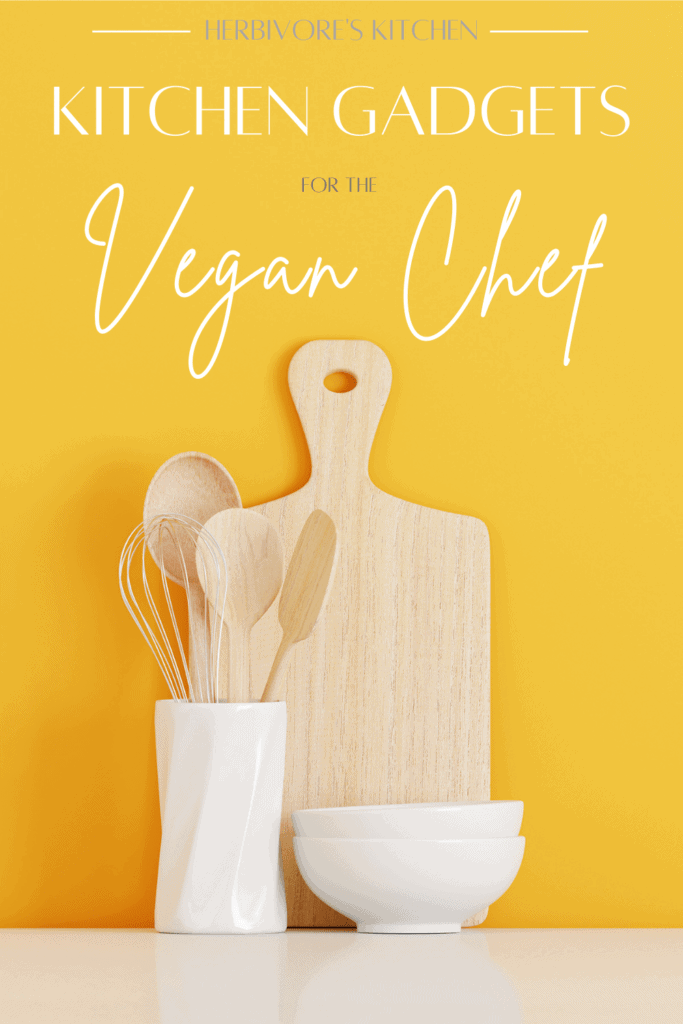 In my time as a vegan cook, I've come across some really great kitchen equipment. To help you get started, or to enhance your already existing kitchen arsenal, I've put together this Kitchen Gadgets for the Vegan Chef Shop.
Also be sure to check out my Recommended Reading and my Sustainability suggestions as well!
Kitchen Gadgets for the Vegan Chef