Description
60 Approachable Plant Based Recipes with a Few Ingredients & Lots of Flavor
5-Ingredient Vegan Cooking: 60 Approachable Plant Based Recipes with a Few Ingredients and Lots of Flavor makes vegan cooking simple & straightforward. Free Shipping in the U.S. Using just a few high-quality kitchen staples, Kate Friedman will show you how to whip up a brunch that'll please a crowd, get dinner on the table pronto or find the perfect healthy snack to keep you full between meals―all while skipping processed or hard-to-find ingredients. Why 5-Ingredient Vegan Cooking is the best vegan cookbook for plant-based newbies and vegan veterans alike:
152 pages, 60 recipes – plenty of plant-based recipes to suit all appetites!
Every recipe includes a full-page, full-color photo of the recipe – so good for inspiration!
Includes quick breakfast, brunch, lunch, dinner, appetizers & snacks and dessert recipes – plant-based options for every meal!
Easy-to-find ingredients – you'll only need to visit one grocery store to find everything that you need!
Sample a Recipe from 5-Ingredient Vegan Cooking
Want to give 5-Ingredient Vegan Cooking a test drive? Try one of these four recipes:
Other Great Recipes from 5-Ingredient Vegan Cooking
One Pot Sun-Dried Tomato & Chickpea Stew
Crispy Baked Eggplant with a Simple Homemade Tomato Sauce
Herby Chickpea & Orzo Salad
Scrambled Veggie Breakfast Hash
Spinach & Tomato Mini Quiches
Edamame Dumplings with Tamari Dipping Sauce
Cashew Butter Cup (N)ice Cream
From the Back Cover of 5-Ingredient Vegan Cooking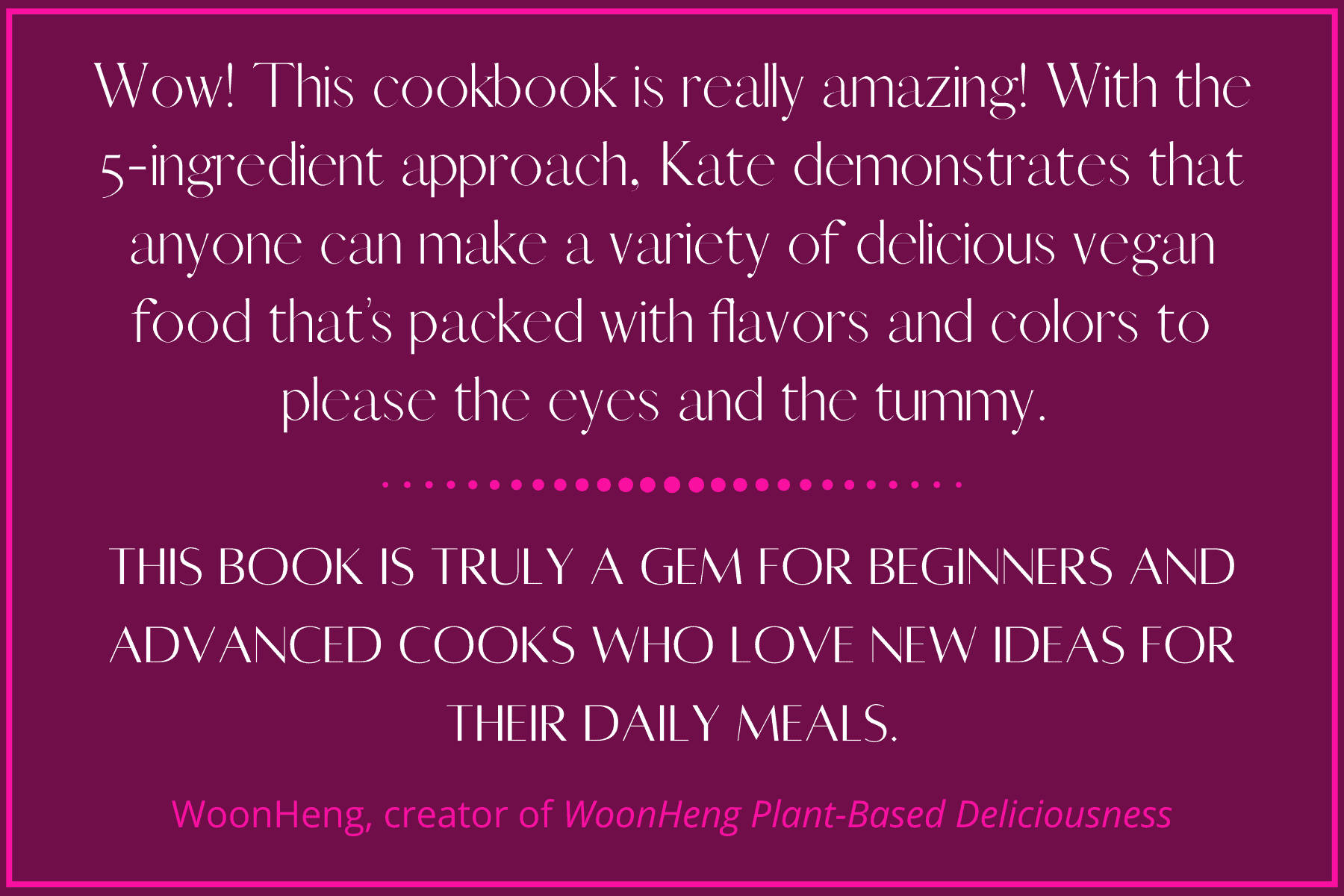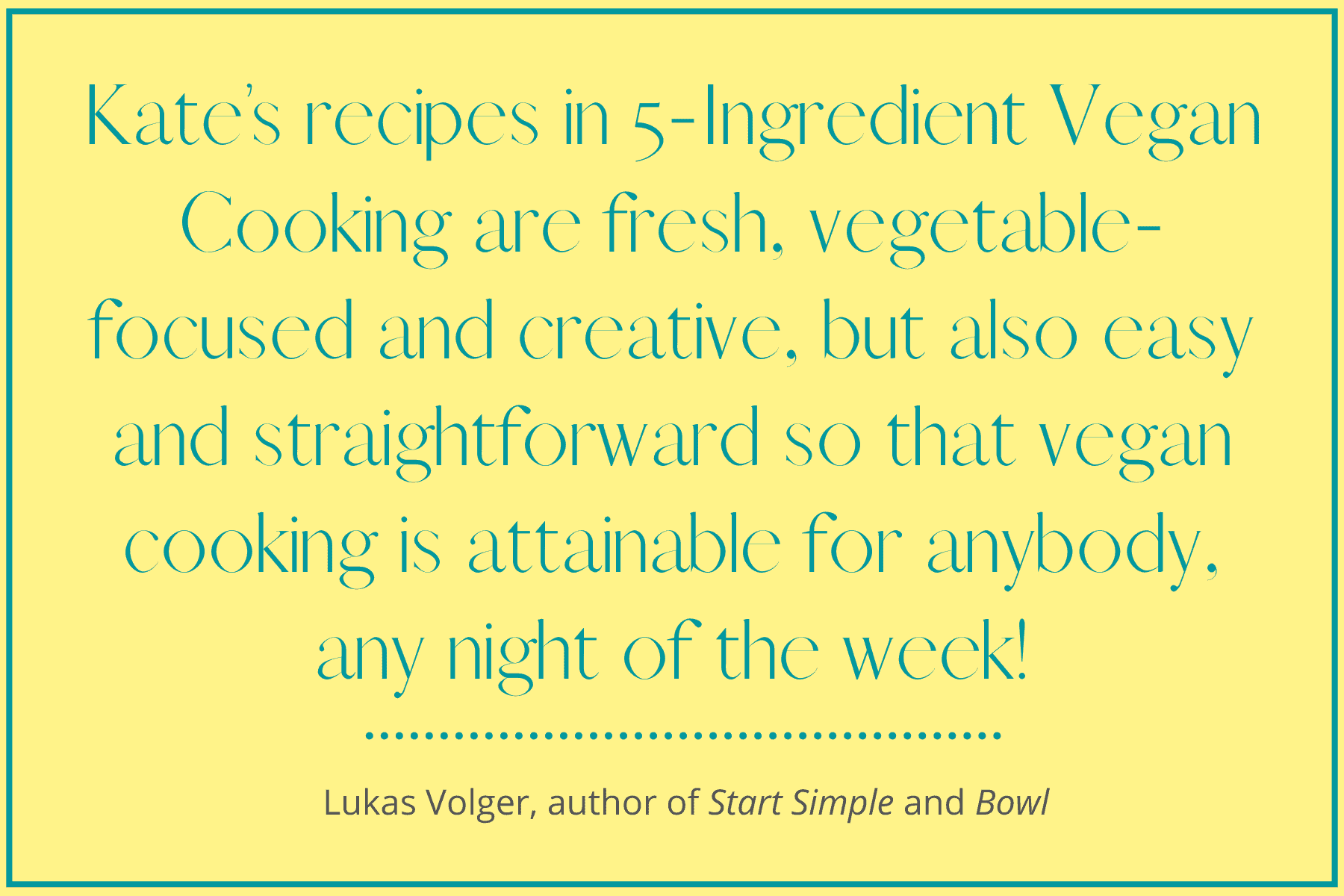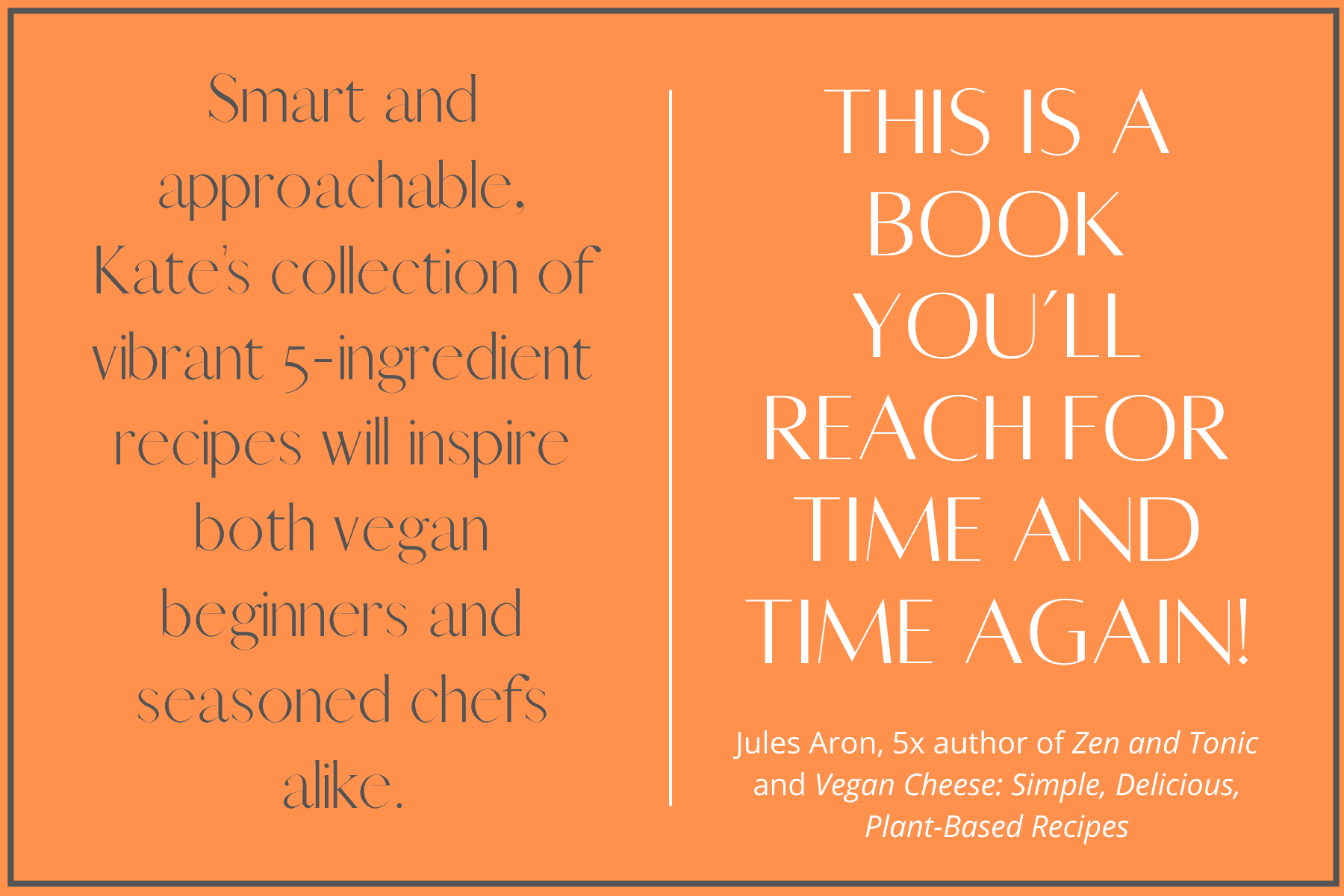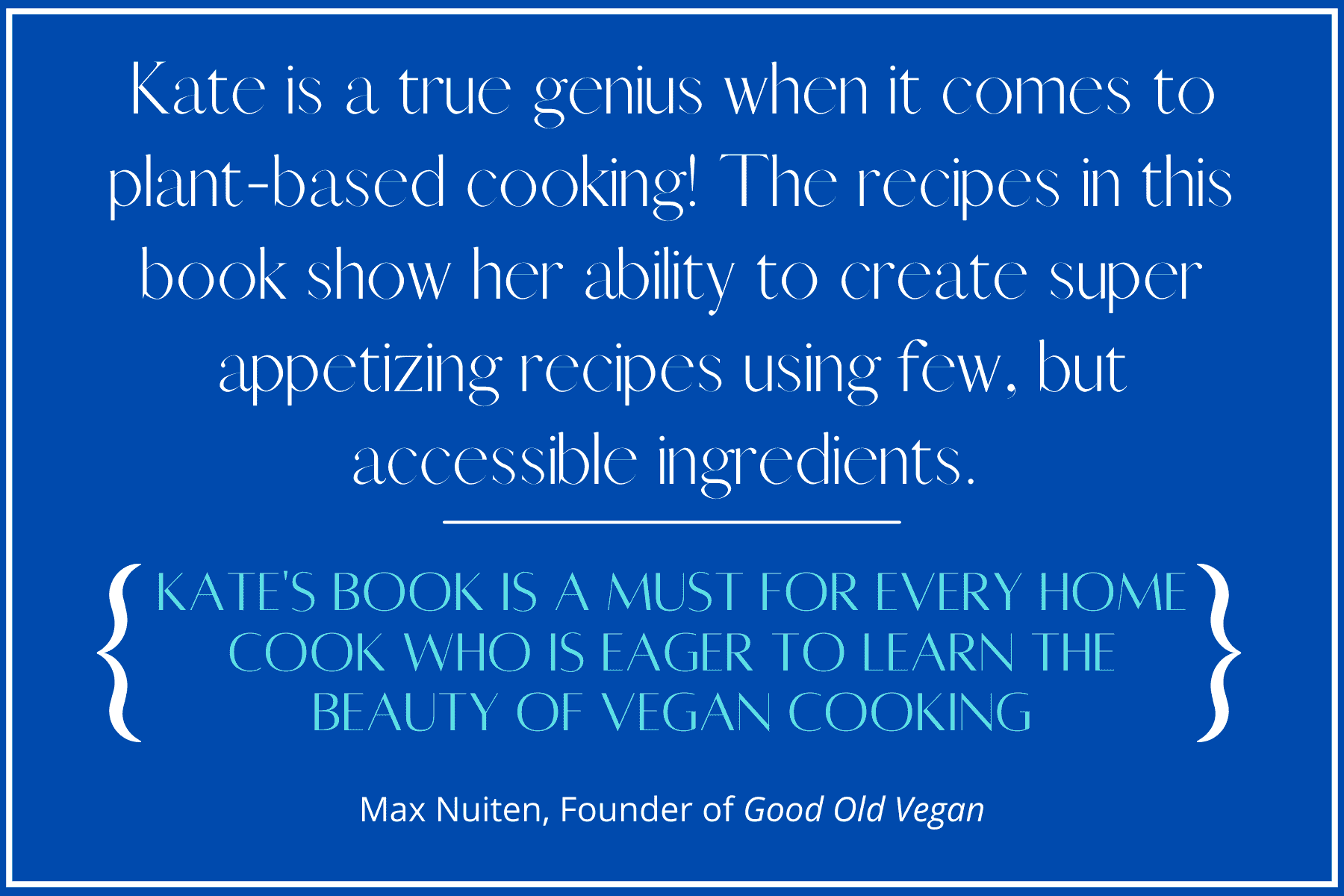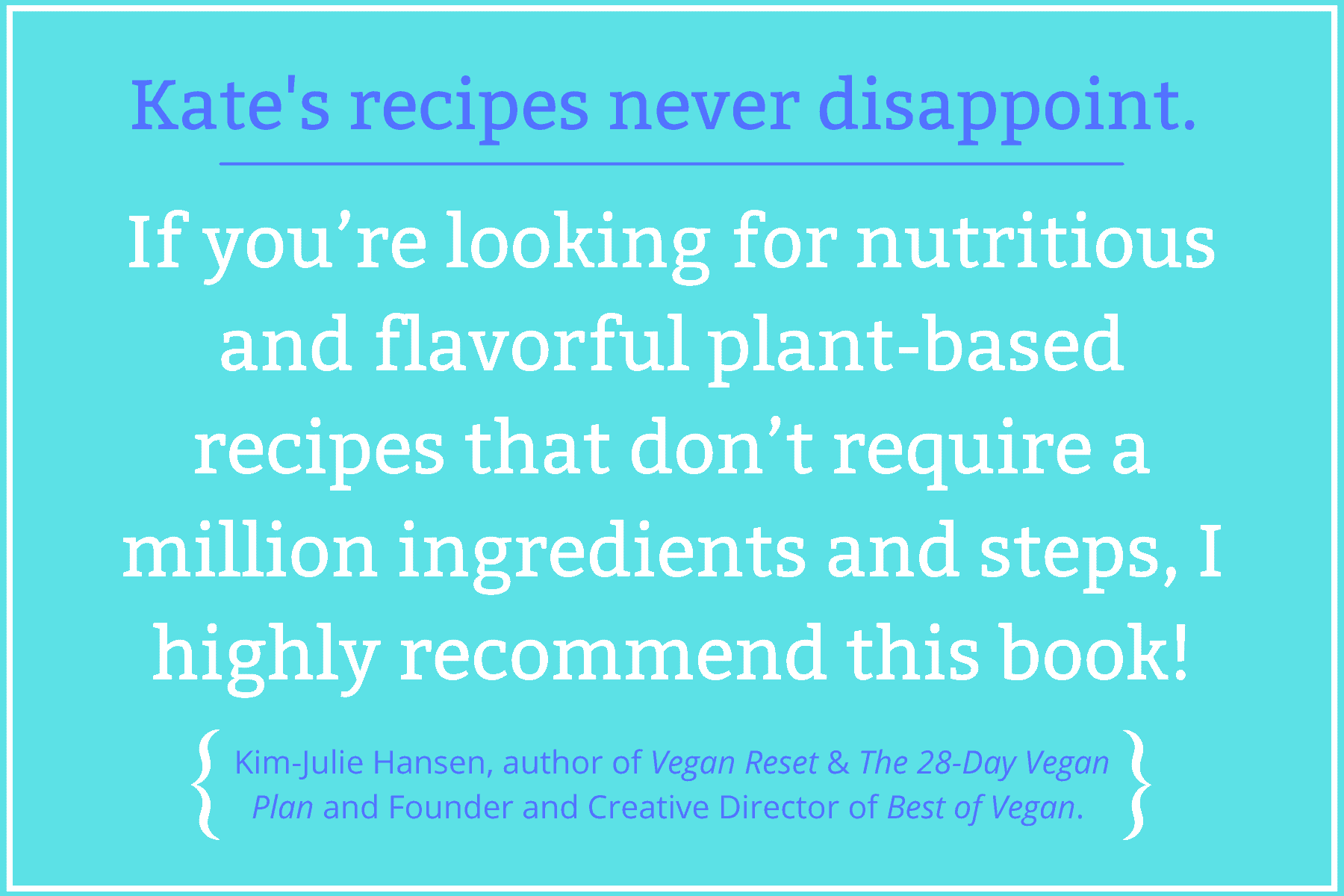 About the Author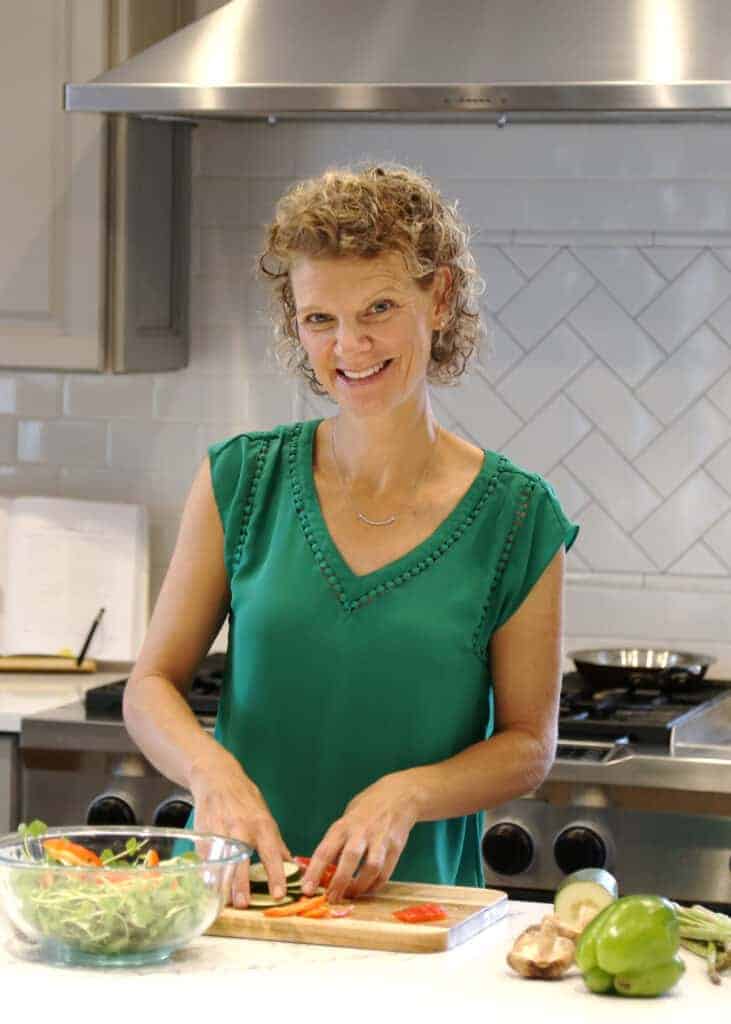 Kate Friedman is the author behind the popular vegan blog, Herbivore's Kitchen. A lifelong creative, Kate combined her love of cooking, writing, researching and photography with her desire to adopt a plant-based lifestyle into her online platform. In addition to sharing original vegan recipes, Kate enjoys profiling a variety of vegan-friendly ingredients and sharing insights into the life of a food blogger through her blog. When she's not in the kitchen, you can find Kate in the great outdoors hiking, biking, skiing and camping with her family.