This Vegan Mediterranean Recipes page includes affiliate links. When I find a great product or service, I like to share it with my readers. Sometimes I use affiliate links so I can earn a commission for my recommendations. Thank you for your support!
Get the Best of Vegan Mediterranean Food with the Good Old Mediterranean-Inspired eBook!
The warm weather is here and it's time to start eating like it! That means bright, vibrant foods with lots of flavor!
The Good Old Vegan Mediterranean-Inspired eBook includes 20 plant-based recipes exclusively created by some of my favorite Instagram vegan chefs and food bloggers (present company included)! Recipes include lunches, dinners, side dishes and desserts!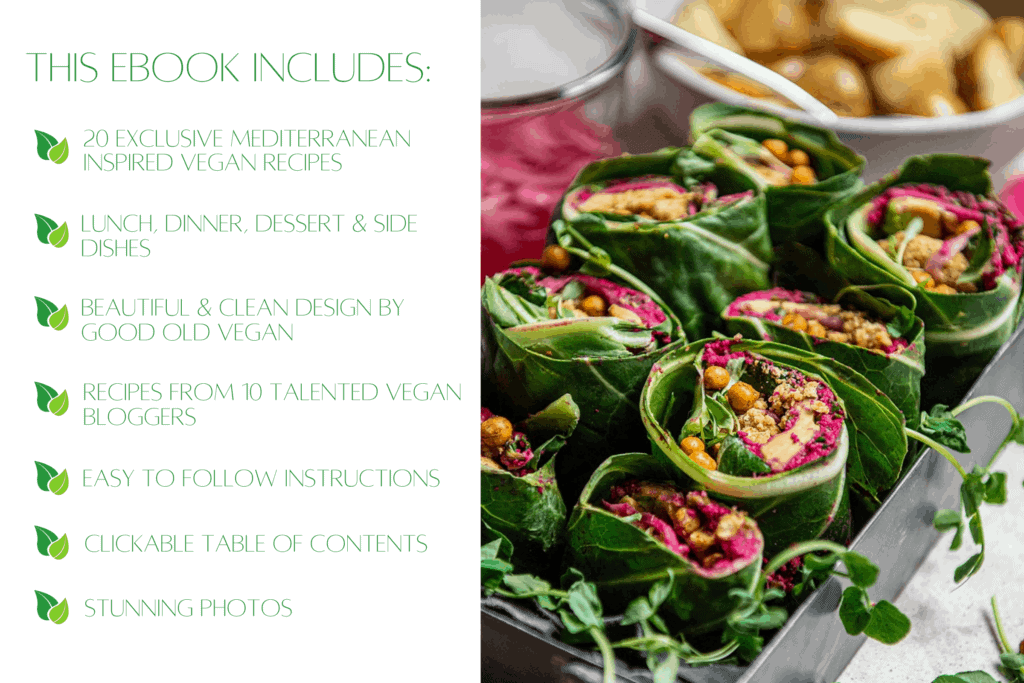 The Vegan Mediterranean Recipes You'll Find in Good Old Vegan's Mediterranean-Inspired eBook
There's no shortage of color and flavor in this eBook! Recipes like Roasted Baby Potato, Cauliflower and Pea Salad, Braised Eggplant and Chickpea and Spinach Muhammara Stew!
Here's a sneak peak of some of the wonderful recipes contained in this easy-to-download eBook!
Why You'll Love this Vegan Mediterranean Recipe eBook!
There are a lot of reasons to love this Vegan Mediterranean Food eBook! It's gorgeously styled with healthy, plant-based foods that will inspire and entice you. And it's easily accessible through a variety of devices!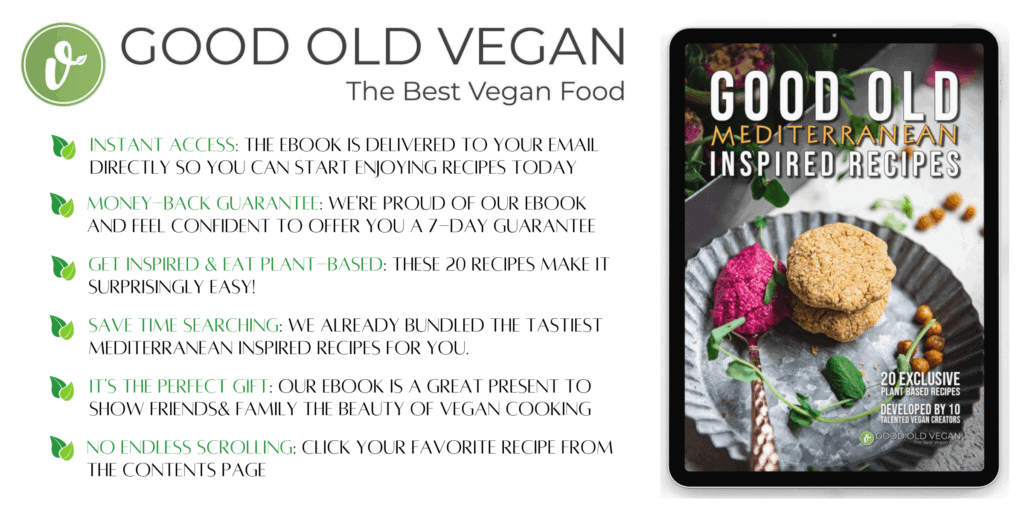 Good Old Vegan inspires you to discover tasty vegan food! Plant-based cuisine is delicious and the benefits are endless. Not only are plants the more ethical option, choosing vegan also leaves a smaller footprint on our planet!
About Herbivore's Kitchen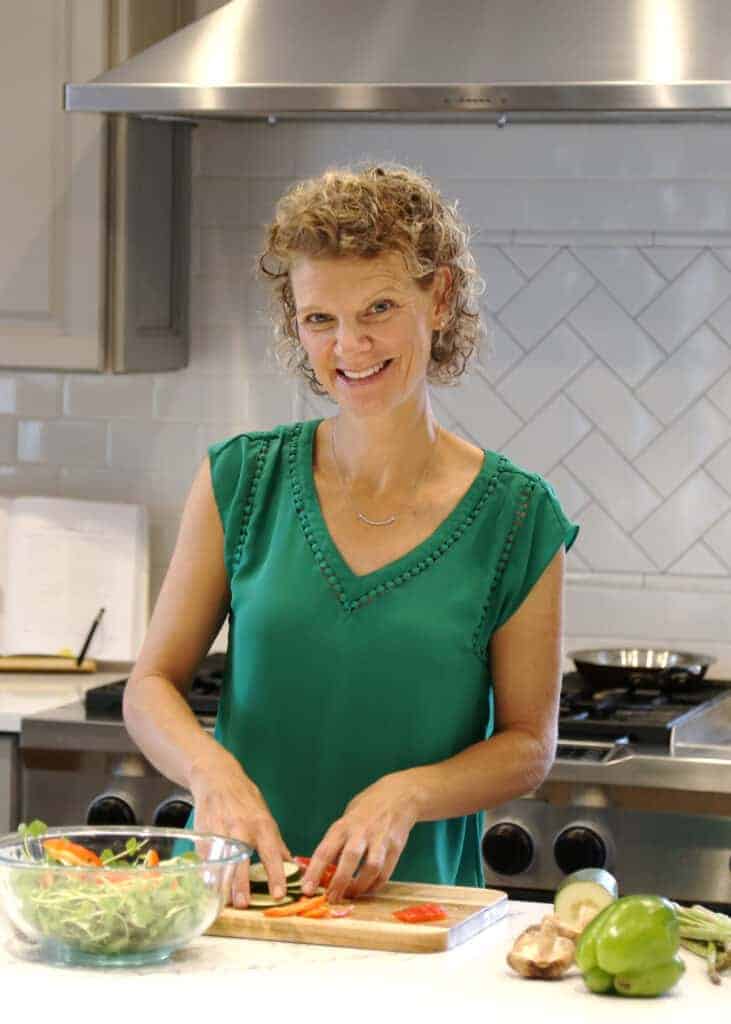 Herbivore's Kitchen is a plant-based food blog started by me, a vegan home chef, cookbook author, aspiring food photographer and how-to-be-a-better-food-blogger junkie. You'll mostly find creative and tasty vegan recipes and detailed deep dives into vegan ingredients (check out my Vegucation section) on my blog. I love knowing as much as I can about the food that I make. I'm also really into running a food blog as a business, so I've also got a section of my blog titled: Confessions of a Food Blogger where I get into the nitty gritty on how to build, manage, market and monetize a food blog.