Get the Skinny on Food Blogging Topics with these Free Food Blogging Tutorials
Learn about specific skills and tools that will help you start, grow and manage your food blog. More in-depth than you're average YouTube video, these free tutorials are designed to help you master a specific skill or navigate a new tool in less than an hour.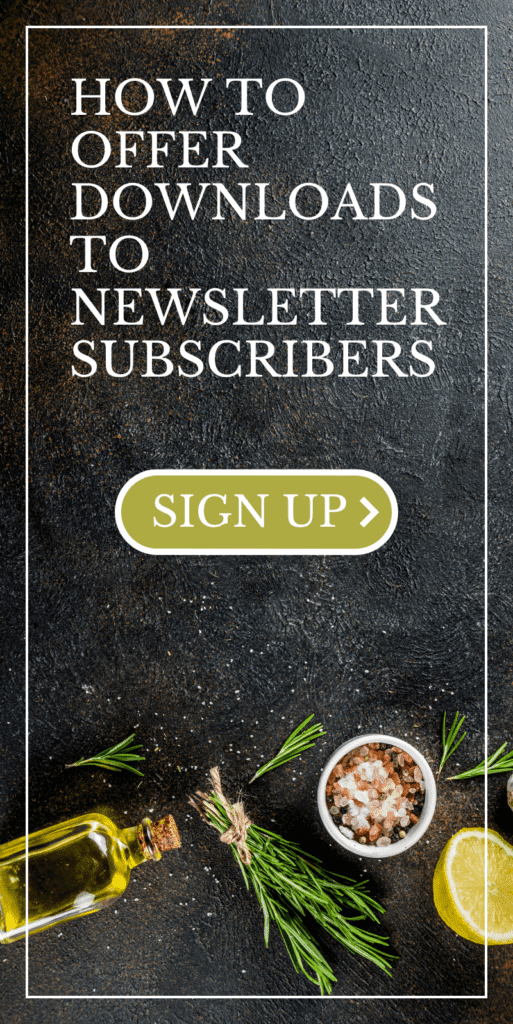 Have you ever signed up for a newsletter to receive free downloadable content?
Have you ever wondered how to set up a similar system for your own blog?
Then you've got to check out my latest quick tutorial, where I'll teach you how to enable downloadable content for new subscribers and how to add downloadable content to your emails and newsletters so that you can keep those freebies flowing!