Jump to Recipe
Vegan "No Chicken and Biscuits"
This No Chicken and Biscuits is an easy way to introduce this creamy vegan comfort food to your table in a cruelty-free manner. Featuring a cauliflower soup base and stocked with savory vegetables, this vegan soup is a healthy alternative to traditional chicken and biscuits. This creamy No Chicken Soup is accompanied by Minimalist Baker's Best Damn Vegan Biscuits for a real, Southern comfort food inspired meal.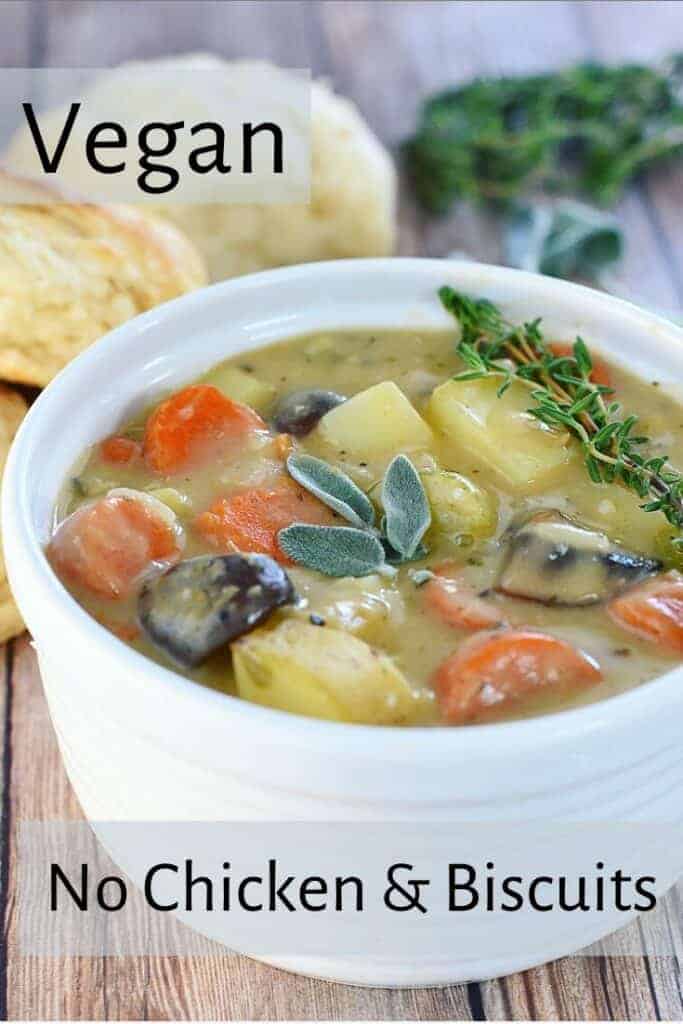 Vegan Cooking: Sometimes It Takes A Little Trial & Error
This vegan No Chicken and Biscuits has been a long-term project in my kitchen. I knew the outcome I wanted – thick, creamy non-dairy soup with all of the veggies and some light, fluffy and a little-bit-salty biscuits on the side. However, the execution proved to be a little harder than I expected.
I first started by taking a chicken and biscuits recipe and modifying it by swapping out the cream and butter with non-dairy products. If I simply did a one-to-one swap, I thought I'd end up with a pretty savory vegan soup. I chose almond milk as my cream base and just swapped vegan butter for dairy butter. The result? The result was a thin pseudo-dairy soup with a sweet smell that persisted even though I chose an unsweetened almond milk. The soup lacked any depth of flavor and tasted… well… pretty boring. While my husband seemed content to eat it, I declared it fit for the garbage disposal.
Finding Depth of Flavor from Vegetables for Your Vegan Chicken and Biscuits
On my next attempt, I decided to tackle the depth-of-flavor issue first. After eating animal-products for so many years, I do find that drawing the same amount of flavor out of plant-based ingredients does take some work. As much as I don't miss them, I have to admit that dairy butter, chicken stock and rendered animal fat make flavorful cooking pretty easy.
As a first step, I decided to try and eek as much flavor out of the vegetables I used as a base as I could. Those were onions, garlic, carrots and celery. To do this, I gave considerably more time to the onions – allowing them to sauté in a low heat pan for 20-25 minutes until they became a rich golden brown. I stopped short of caramelizing them because I wanted to avoid too much sweetness in the vegan soup, but I wanted to pull as much umami from the onions as I could.
Once the onions were ready, I then added garlic, carrots and celery along with the spices. I sautéed those together until the vegetables started to brown. For the spices, I chose parsley, thyme, rosemary, oregano, marjoram and sage – all spices that are commonly found in traditional chicken and biscuits. I find that lightly sautéing the spices with the vegetables before adding them stock allows for more flavor.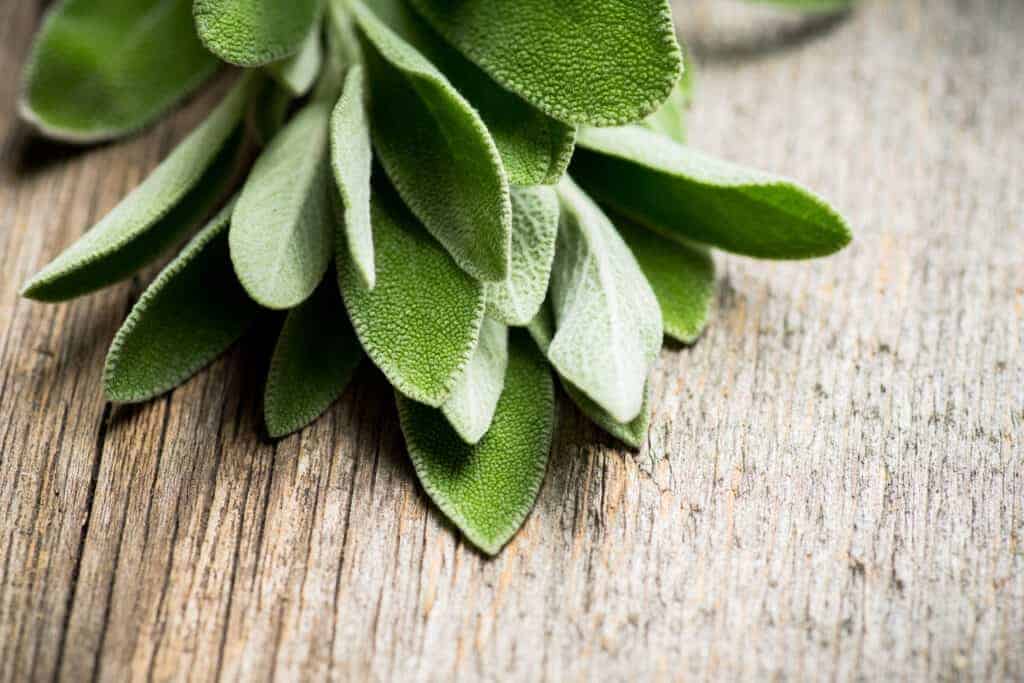 Using Silky Cauliflower and Starchy Potatoes to Thicken the Stock
This approach significantly improved the flavor of the stock, but it still lacked that thickness that I was looking for. In my third attempt, I started with the same ingredients but also added a head of cauliflower (cut into florets) and two Yukon Gold potatoes (cleaned and diced). To this, I added vegetable broth and one 14 oz can of coconut milk and allowed the whole lot to simmer until the cauliflower and potatoes were soft. When they were ready, I used my immersion blender to puree the mixture into the broth.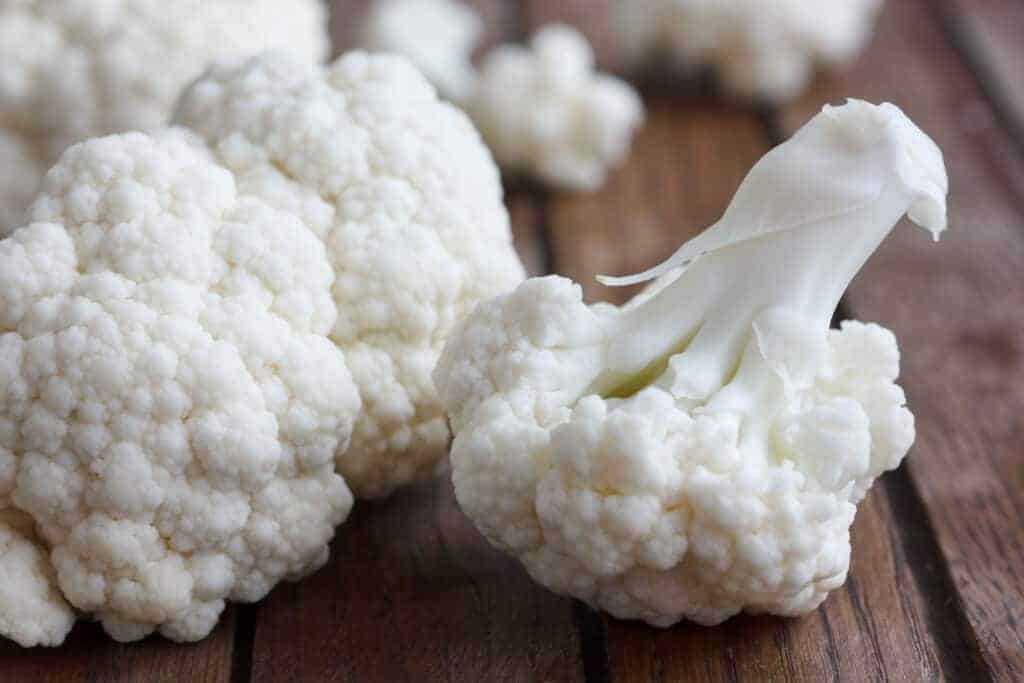 Yukon Golds are the ideal potato for this sort of recipe. Because of their starch content, they will simmer nicely in the broth and work to thicken it once pureed. They're also a great asset as a chunky vegetable added to the soup at the end, as they will absorb some of the broth as they cook, but will maintain enough structure to stay chunky.
The cauliflower, when cooked and pureed, lends a silkiness to the texture of the soup. As for the cream, I dumped the almond milk and went for full-fat, unsweetened coconut milk. [Note: when you look for this in the store, you want the cans, not the carton]. I don't know how. many. times. I've needed to try other plant-based milks in my soups without success. They're always too thin with a flavor profile that's just a little off-putting to me. Full fat, unsweetened coconut milk is the way to go, I think. Once cooked and combined with other ingredients, you won't think "coconut" when you taste the soup, you'll just think: creamy and delicious.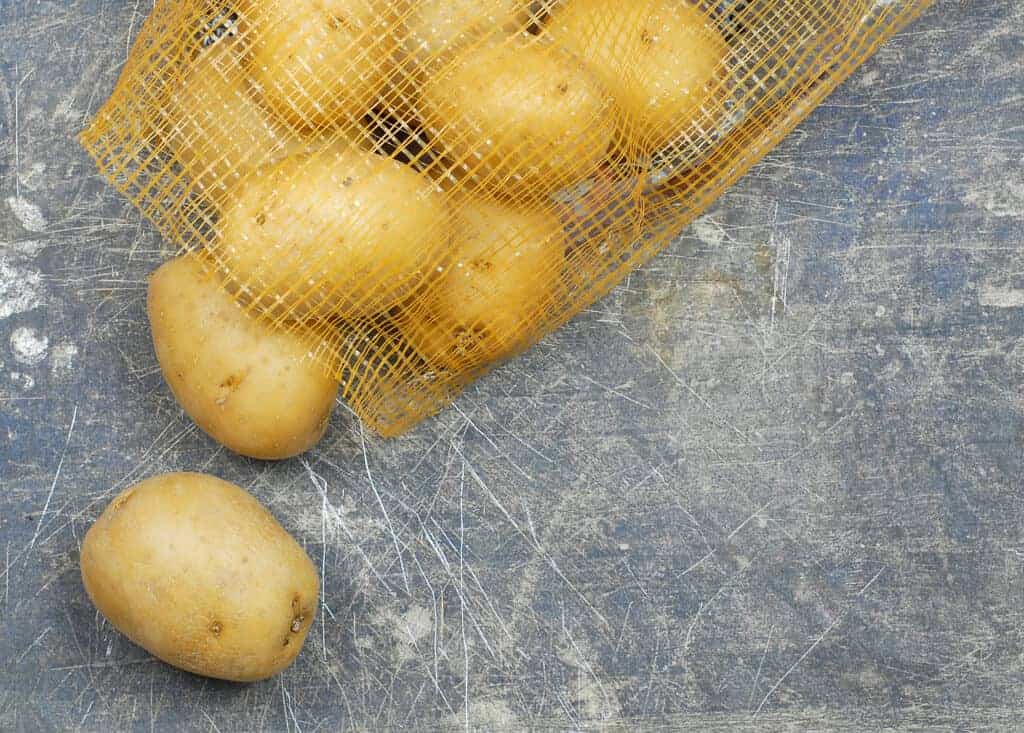 Adding Chunky Vegetables to the No Chicken and Biscuit Soup
Now that I had a thick, rich broth I wanted to add some vegetables that were reminiscent of chicken and biscuits. So, while my broth was simmering, I prepped the chunky vegetables for the final soup. These included large chunks of carrots, Yukon Gold potatoes, celery, mushrooms and green peas.
The first time I made this soup, I added these vegetables to the pureed broth after I had completed it, brought it to a simmer and waited until the chunky vegetables softened. But this method required another forty-ish minutes and frequent stirring to keep the thick broth from burning to the bottom of the pot. The next time, I reserved a cup of the vegetable broth from the puree and simmered the chunky vegetables separately (minus the peas and mushrooms) while I simmered the broth. This way, the soup was done in less time and with less work.
I like cooked mushrooms to be golden brown under almost all circumstances, including in this vegan soup. So, instead of throwing them into the mix with the carrots, potatoes and celery, I opted to cook them separately. As you may have read in other blog posts, I like simmering the mushrooms in a bit of water before cooking them in any oil. This helps with achieve that golden-brown crust without absorbing too much oil, making them greasy and oil-logged.
For the peas, I use frozen peas and I add them at the very end. This way, they maintain they're bright green color which makes for nicer presentation.
Ain't No Biscuit Better than the Minimalist Baker's Vegan Biscuits
These biscuits! Believe me, I've tried. But, at the end of the day I can't top The Minimalist Baker's Best Damn Vegan Biscuits, so I elected just to point you in the right direction. I'm not as into baking as I am into savory dishes, so I tend to look to the experts for that. Their biscuits are light and fluffy – tasting and appearing every bit as good as the biscuits from my omnivorous days of yore. If I had any tweaks to this recipe, it might be that I'd like them to be just a touch saltier, but I hesitate to mess with a good thing. You can read the recipe for them here.
For this dish, I just made these separately – they're best served right out of the oven – and served them on the side with the soup. The next time I make this recipe, I will try a No Chicken and Dumplings version of it and cook the biscuit batter directly in the soup. For now though, I'm enjoying crumbling them up in my soup and seasoning the bowl with plenty of salt and fresh ground pepper.
What's in My Kitchen to Make This Vegan Recipe Easier?
About Herbivore's Kitchen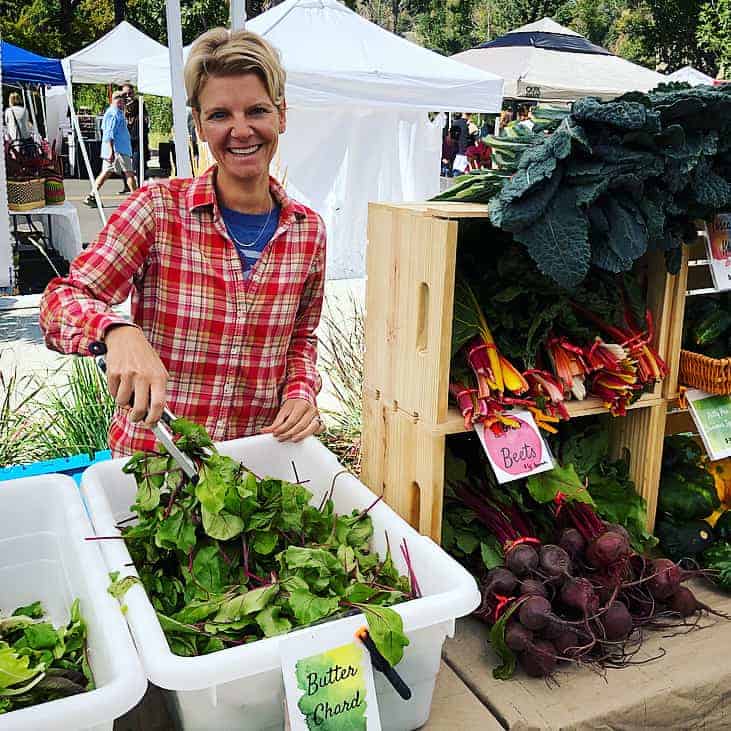 Herbivore's Kitchen is a blog run by me, a plant-based home chef and aspiring food photographer. I switched my and my family's diet to a plant-based diet after learning about the health benefits of going vegan. Making this change has prompted a variety of food and holistic-lifestyle related questions that I explore through this blog. I talk about how to pick and prepare the most nutritious foods, to how to reduce waste at home, to how to live a more sustainable lifestyle while on the road.