This How to Make Vegan Jam: Spoon-Worthy Vegan Jam Recipes post includes affiliate links. When I find a great product or service, I like to share it with my readers. Sometimes I use affiliate links so I can earn a commission for my recommendations. Thank you for your support!
How to Make Vegan Jam: Spoon-Worthy Vegan Jam Recipes
We all know just how satisfying jam and jelly can be. Whether it's a thick layer of sweetness smeared on to an English muffin or a spoonful stirred into a warm bowl of oatmeal, these are things that vegans and vegetarians should just not have to live without.
he good news is – we don't have to! In this Vegucation post, I'll teach you about the wonders of vegan jam, plant-based jelly, preserves and marmalade. These sweet spreads are a wonderful, vegan-friendly way to treat yourself!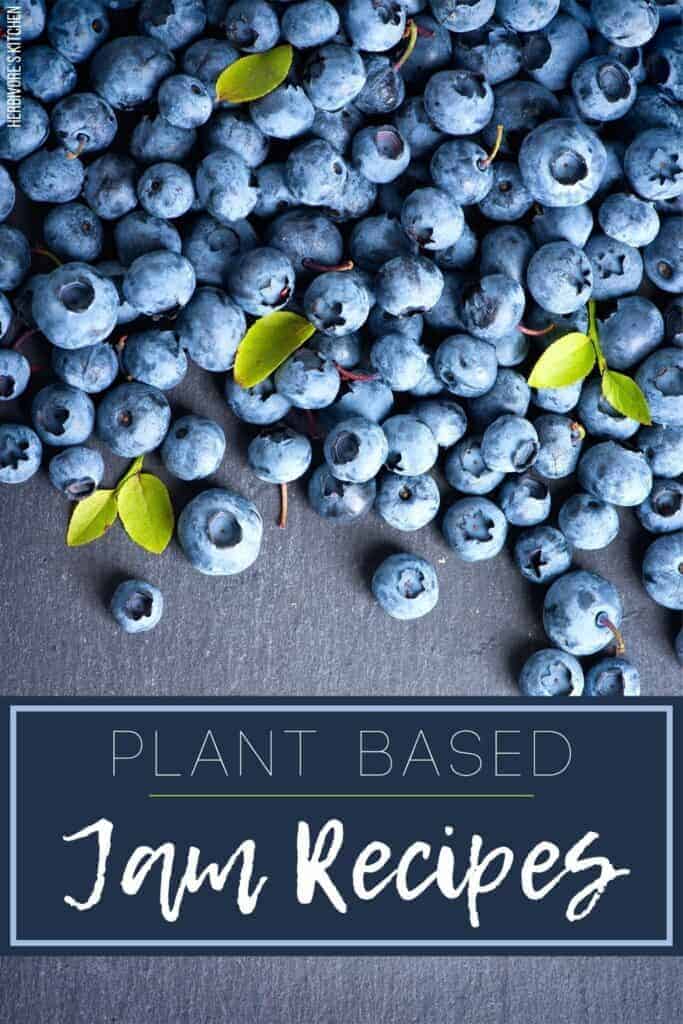 What is the Difference Between Jam & Jelly?
Let's cover some basics first. Jam, jelly, preserves and marmalades are all made by cooking fruit in sugar, making them all sticky and sweet. Despite this commonality, they aren't the same thing. So, what's the difference?
Let's start with the childhood favorite – jelly. Even today, I dig a peanut butter and grape jelly sandwich as a mid-day lunch when I am out on the trail.
Jelly is made from fruit juice. Any large pieces of fruit are strained out of the final product, which is a solid, gelatinous mass. While the word gelatinous is often used to describe jellies, most jellies (even commercially produced jellies) do not contain gelatin. Instead, jellies (and jams, preserves and marmalade) get their firmness from pectin.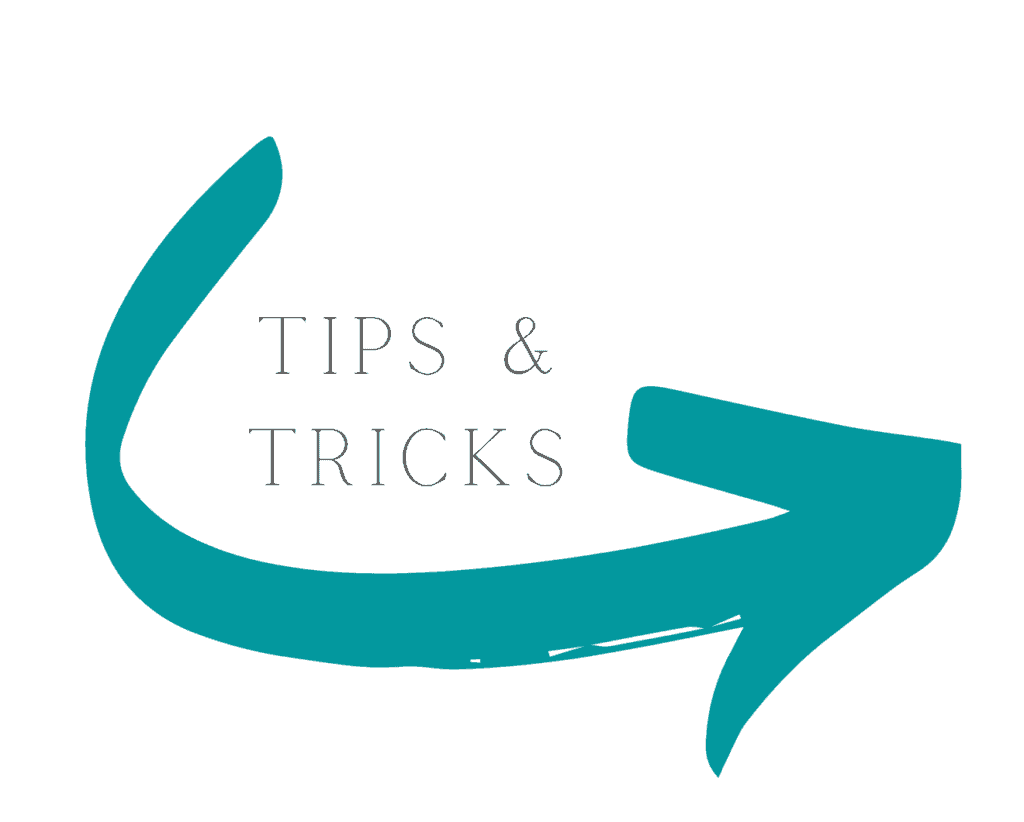 Pectin is a natural product of certain fruits, making it both vegan and vegetarian. To get the firmness of jelly, additional powdered pectin is added.
What is Jam?
Jam is similar to jelly, but instead of straining the juice from the fruit, the whole fruit is used. It's less firm in texture. Where jelly has a solid consistency, jam is looser. Like jelly, the pectin from the fruit gives it a gel-like consistency, but less of it is used. Jams are almost always vegan and vegetarian as well.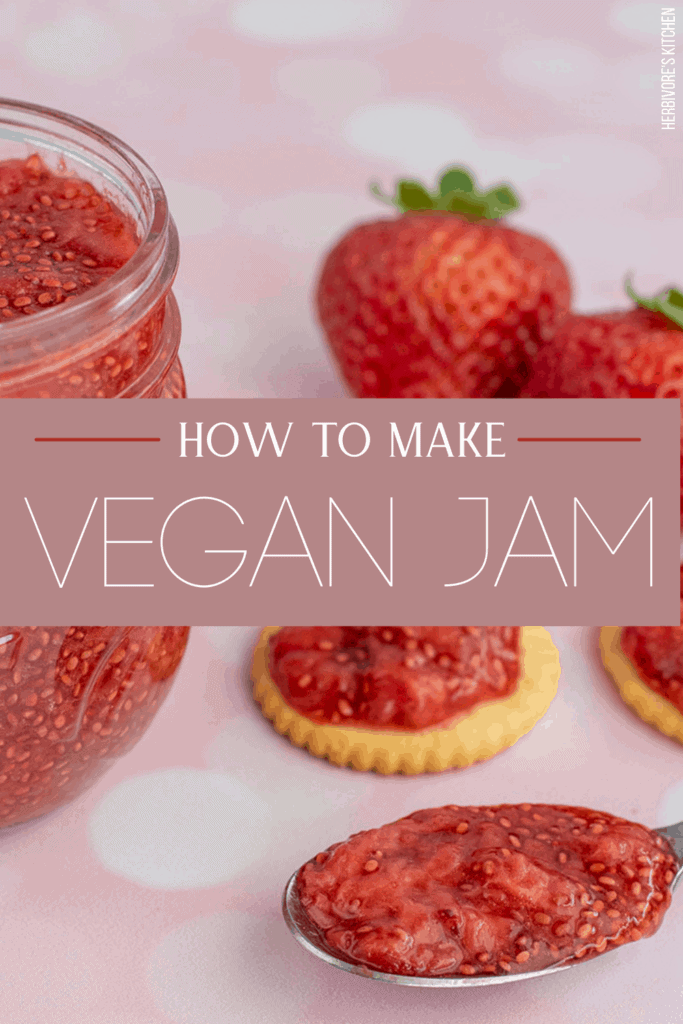 What Are Preserves and Marmalade?
Preserves are similar to jam, except the fruit pieces are larger and, in some cases, whole pieces of fruit are left intact. Preserves are not very gelatinous.
Marmalade is made from preserved citrus fruit and, like preserves, the whole fruit is used. In the case of marmalade though, this includes citrus peels. This gives marmalade a complex flavor that is both bitter and sweet.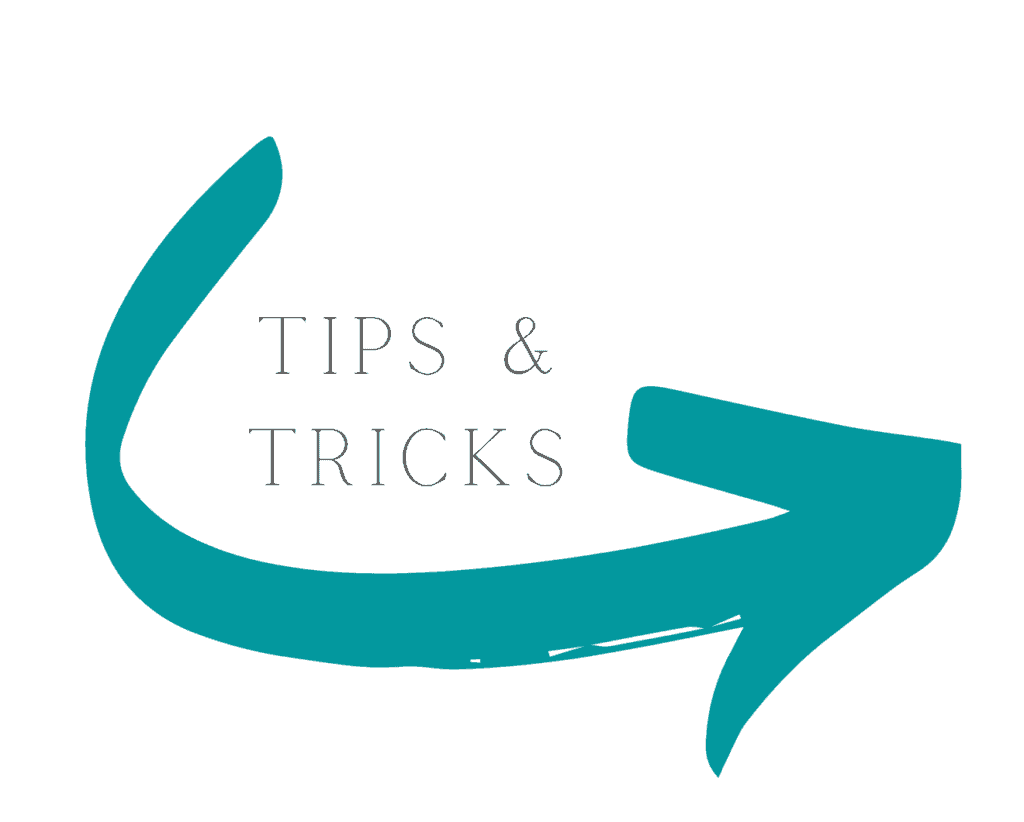 The amount of fruit left in the final product is primarily what distinguishes, jam from jelly, jelly from preserves and preserves from marmalade.
What is Gelatin?
If you're new to a vegan or vegetarian diet, you might naturally associate jelly with gelatin and think that jellies, jams, preserves and marmalades are not vegan.
As I mention above, pectin is the common thickening agent used to make these sweet, sticky treats. So, while I wholeheartedly recommend reading labels before buying products, you will generally find vegan-friendly products when buying jams and jellies in the store.
Gelatin, on the other hand, is often used to further reduce jellies to other products – like fruit snacks, gummy bears and jelly beans. Gelatin is derived from collagen, a by-product of animal parts (bones & skin, primarily).
How Do I Thicken Jam Without Gelatin?
Despite this common misconception, gelatin is not normally used to thicken jellies and jams. Instead, additional pectin, a natural product of fruit, is used to thicken them. But pectin is not the single source for thickening vegan jams and plant-based jellies. In fact, my preferred way to thicken jam is to use chia seeds.
What Are Chia Seeds?
If you're not familiar with chia seeds, don't worry! I have you covered. You can read all about them in my Vegan Cooking 101: How to Cook with Chia Seeds post. As you'll learn, these little seeds are quite mighty. They're packed with antioxidants, protein and calcium.
Chia seeds are also about to absorb 10-12 times their weight in water. When they do, they take on a gelatinous consistency that – you guessed it – makes them perfect for making homemade vegan jam and plant-based jelly.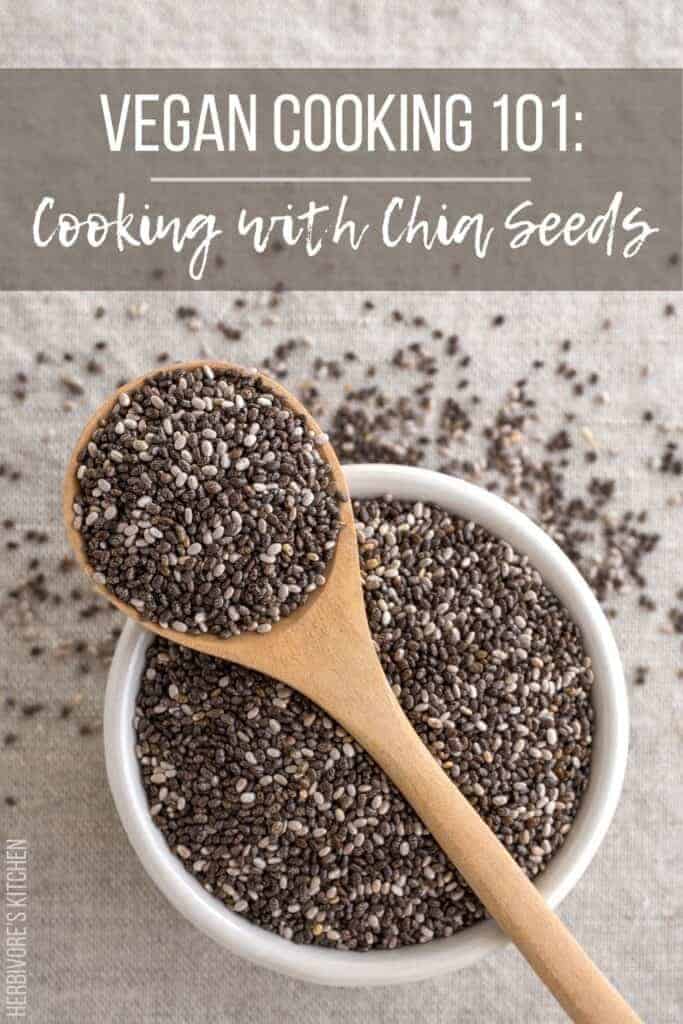 Why You Should Make Your Own Vegan Jam
By now you might be wondering – if most jam is vegan, why should I bother to make my own?
While it's true that most commercially produced jams are vegan, they're often sweetened with corn syrup and packed with preservatives. If you've read this far, I can imagine that these are things you'd prefer to avoid, especially with a product as easy to make as vegan jam!
My vegan jam recipe uses only 4 ingredients – the primary one being my fruit of choice. I use maple syrup – an unrefined sweetener – to enhance the natural sugars in the fruit. Fresh lemon juice brightens everything up and chia seeds help me get my vegan jam to its desired consistency.
Can I Make Vegan Jam with Frozen Fruit?
Yes! This is such an easy economical way to make vegan jam. In fact, in the case of berries, I find that starting with frozen berries makes for better vegan jam. I find that the skins are softer and easier to mash as the fruit cooks down in the sugar.
Of course, in the summer and when fresh fruit is in season, I am just as happy to use it. Peaches and strawberries do particularly well when made into vegan jam.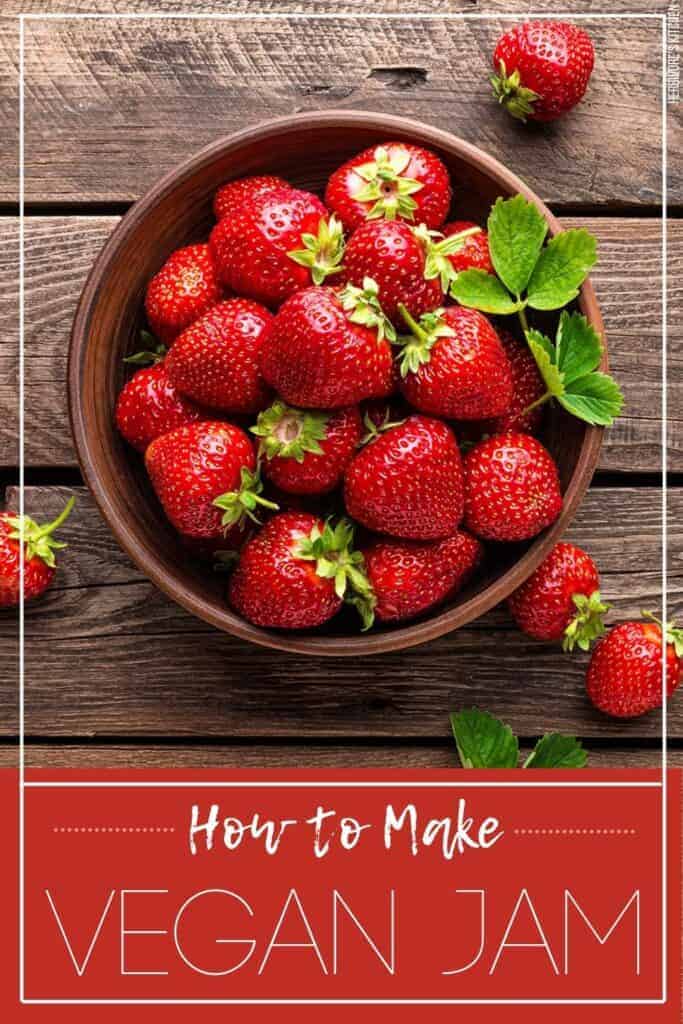 How Long Does Vegan Jam or Plant Based Jelly Last?
Homemade vegan jam and plant-based jelly can last in the refrigerator for 2-3 weeks. You can also freeze it for up to a year.
All the Ways to Enjoy Vegan Jam
I love making strawberry vegan jam. It's a central feature in my Strawberry Rhubarb Galette. Vegan blueberry jam is a popular household choice when spread over homemade waffles. Come August, I use fresh local peaches to make Peach Chia Seed Jam. On the daily though, we enjoy a mixed berry and/or raspberry vegan jam for our toast or as a layer in our overnight oats.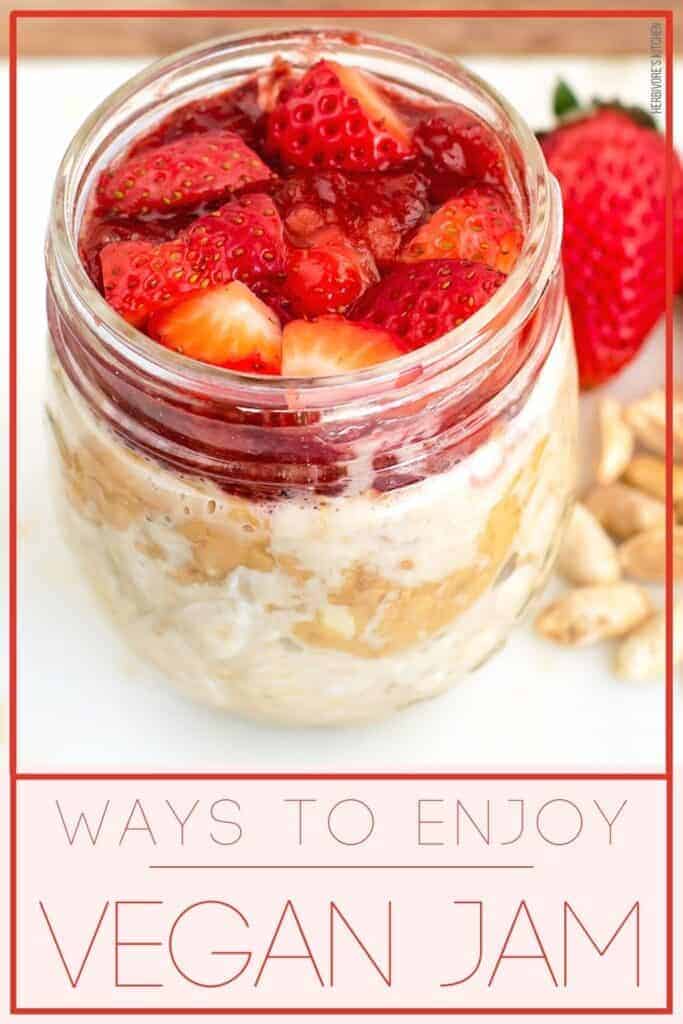 Check Out My Vegan Jam Recipes
Want to try making your own vegan jam? Check out these delicious vegan jam recipes!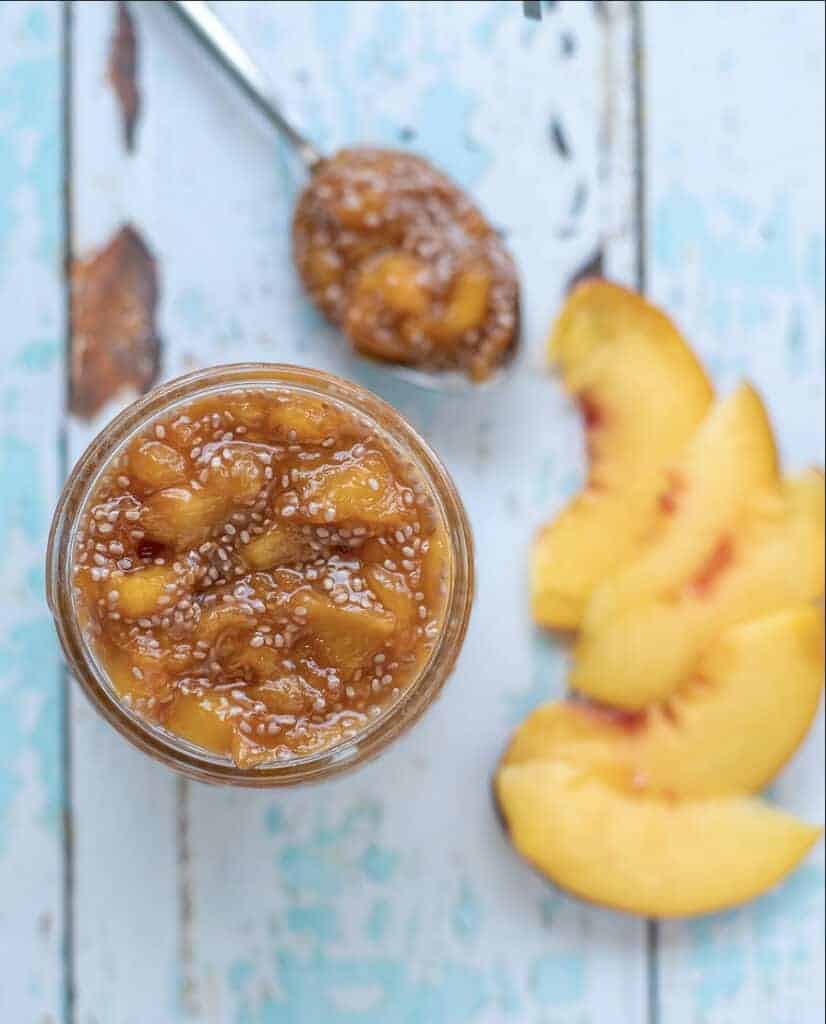 This Peach Chia Jam is late summer in a jar! Made with fresh peaches, maple syrup, lemon juice and chia seeds, this peach jam without pectin recipe is both easy and healthy!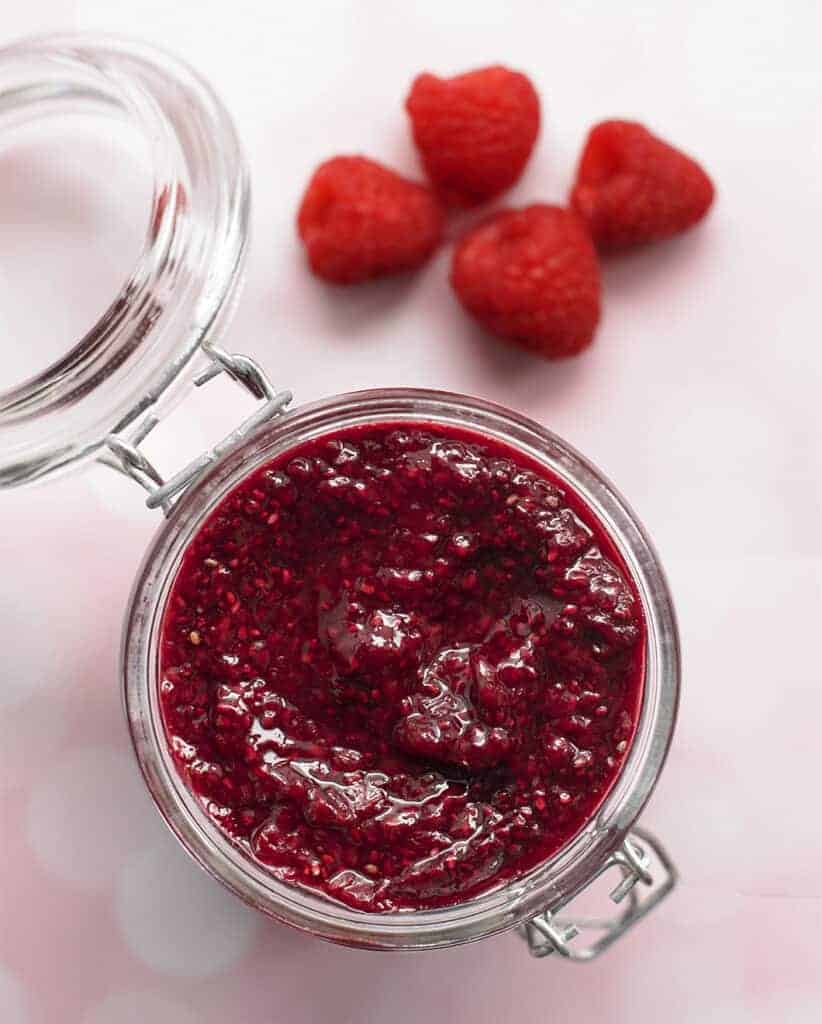 This fruit-forward vegan raspberry chia jam is easy to make and oh! so! tasty! You might not expect it from a frozen berry jam, but this chia seed jam recipe is every bit as good as it would be if made using fresh berries. It's truly the best in plant based jam!
About Herbivore's Kitchen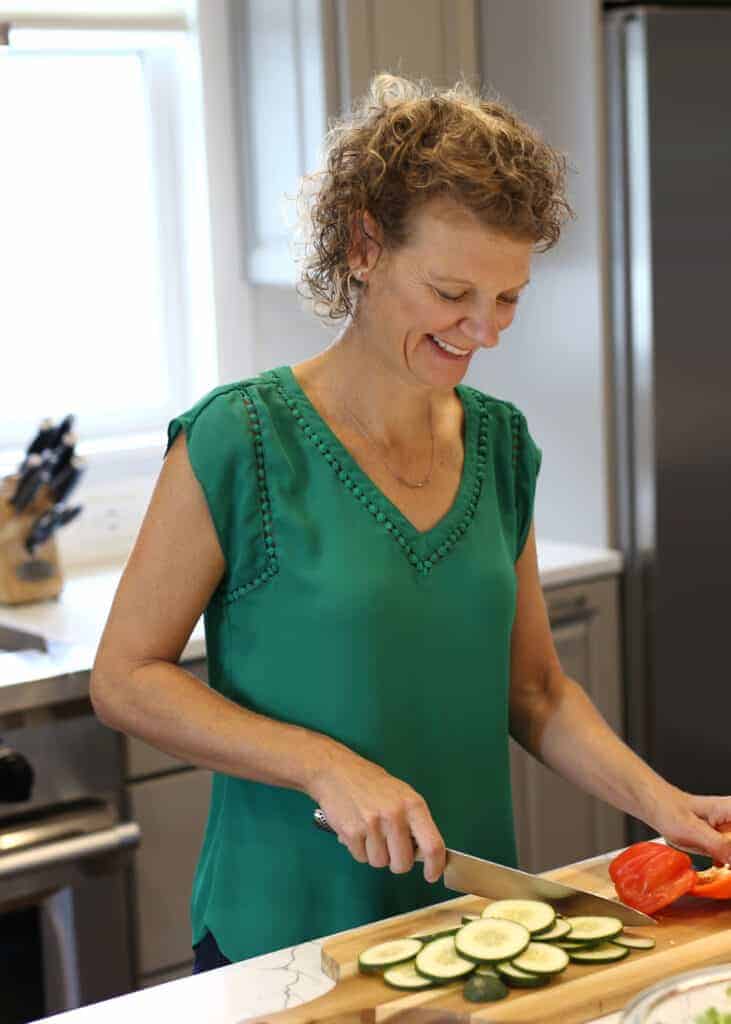 Herbivore's Kitchen is a blog run by me, a plant-based home chef and aspiring food photographer. I switched my diet to a plant-based diet after learning about the health benefits of going vegan. Making this change has prompted a variety of food and holistic-lifestyle related questions that I explore through this blog. I talk about how to pick and prepare the most nutritious foods, to how to reduce waste at home, to how to live a more sustainable lifestyle while on the road.