Jump to Recipe
Vegan Meatball Recipe
This vegan meatball recipe is stuffed with healthy, whole food ingredients! Featuring mushrooms, toasted walnuts, quinoa and sautéed carrots, celery, garlic and onions, these vegan meatballs boast big flavor while making your kitchen smell amazing! Pair them with my homemade marinara sauce for a really amazing homemade vegan dinner!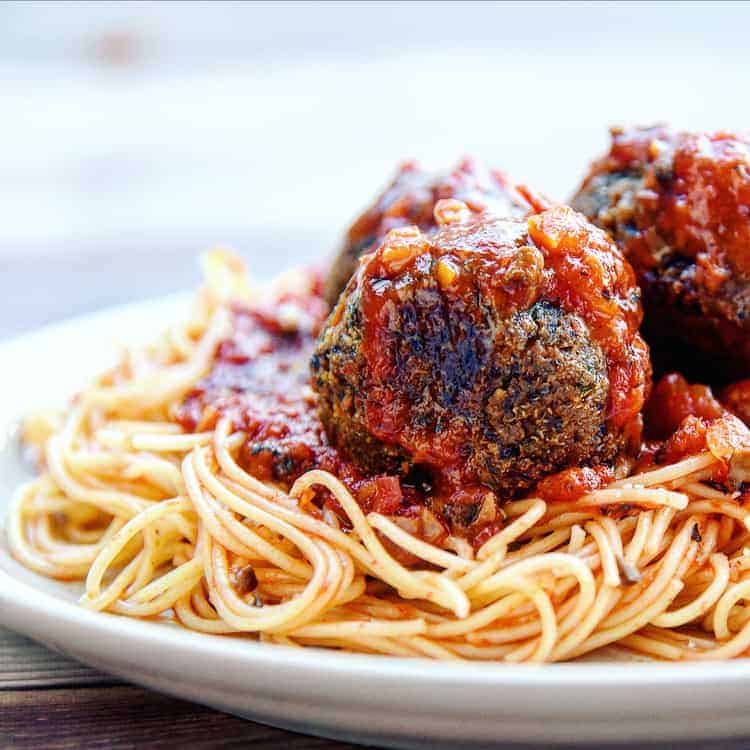 Is a Vegan Meatball Still a Meatball?
Here's something I've been wondering — how do I describe a meatball that isn't actually a meatball? My husband, in good fun of course, is constantly challenging me when I describe a dish. He doesn't like it when I call my nut cheeses, cheese. Or when I call my hearts of palm tacos, fish tacos. And, I'm sure he'll have something to say about this vegan meatball recipe.
The problem for me is this: if you're trying to bring more people into the fold of trying new, plant-based recipes, it's hard not to give them a context that they'll understand: cheese, fish tacos, meatballs. It's pretty clear when you start reading my recipes (or my title, Herbivore's Kitchen, for that matter) that I'm not cooking with animal-based products, so it's not like I am trying to hide something. But I certainly want to pique curiously.
When I was making the switch over to a plant-based diet, I needed to understand that cooking in this way could still be delicious and friendly. I needed to know I didn't have to give up pizza and spaghetti and meatballs. And I probably wouldn't have gotten there had I not been able to relate the new recipes I was seeing to what I had always enjoyed eating. So, no technically these are not meatballs, but until the term "quinoa flake balls" goes mainstream, I'm sticking to my appropriating methods.
So What's In This Vegan Meatball Recipe?
I thought you'd never ask! A lot of things actually… well, not so many that this vegan meatball recipe will have you in the kitchen all day. It's actually quite easy and the ingredients are fairly easy to come by.
Vegan Meatballs: The Main Ingredients
The biggest challenge you may have is finding quinoa flakes, which are just pressed quinoa. You can usually find them in the bulk section of your grocery store or Ancient Harvest (available on Amazon) produces them. If you can't find quinoa flakes, don't worry. You can do a 1:1 substitution with rolled oats – just pulse them a few times in your food processor to break them down.
Walnuts, mushrooms, carrots, celery and a baked potato are the other main ingredients. I love this last bit — it's the glue that keeps it all together. I toast the walnuts to give them a warmed, nutty flavor. They offer up a good, healthy fat and a source of protein. While the nuts are toasting, I saute the vegetables in a little bit of olive oil with Italian seasonings: parsley, thyme and oregano. This gives these vegan meatballs a ton of flavor!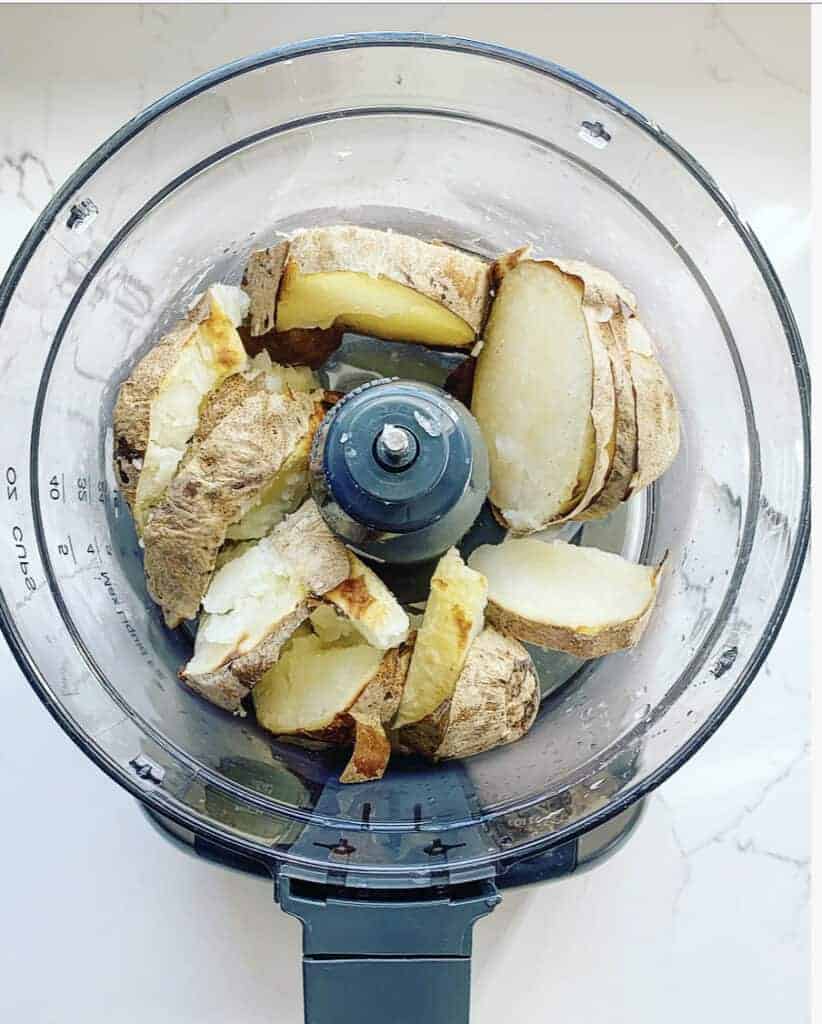 Seasoning Your Vegan Meatballs
For seasonings, I added a bit of oregano, parsley and thyme. Then, instead of sea salt, I decided to try adding celery salt, a newly rediscovered favorite seasoning of mine. I used the seasoning that I bought at the store. But, just out of curiosity I did a little search for how to make your own. I stumbled upon the Whole New Mom blog where you can learn how to make your own. As an added bonus, that detour gave me two new vegan-friendly popcorn seasonings, which I will be trying out immediately!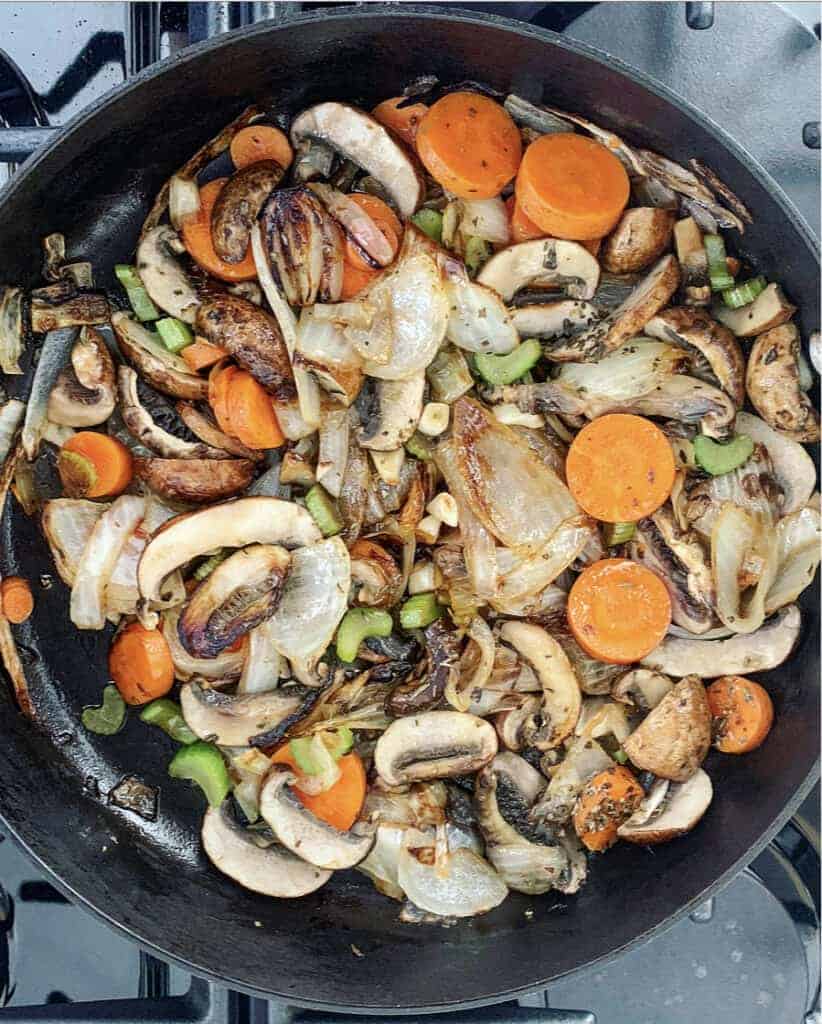 Back to the vegan meatball recipe though! The first time I made this recipe, this was all I used and I found the meatballs in need of a little more flavor. I tweaked the recipe to also include 1 T of nutritional yeast and 1 T. of vegan Worcestershire sauce. Annie's Naturals vegan Worcestershire sauce is the one I like. I really wanted them to taste good standing alone and not just smothered in tomato sauce (also very good). These two additions seem to have done the trick.
This Vegan Meatball Recipe: The Gift that Keeps on Giving
While this vegan meatball recipe is really good as a spaghetti topping, I also discovered that the mixture will crumble and cook up a lot like ground beef, which makes it a great candidate for vegan bolognese sauce, vegan ravioli stuffing, taco filling and as the "pork" in a such delicacies as a vegan egg roll. In fact, I've already experimented with the egg rolls and the bolognese sauce, so I can vouch for it in those two situations. You can also rest assured that I will be trying it in others as well! I've found them to keep well in the fridge for 3-5 days and frozen in the freezer for about a month. They make for a great meal option when you don't feel like cooking.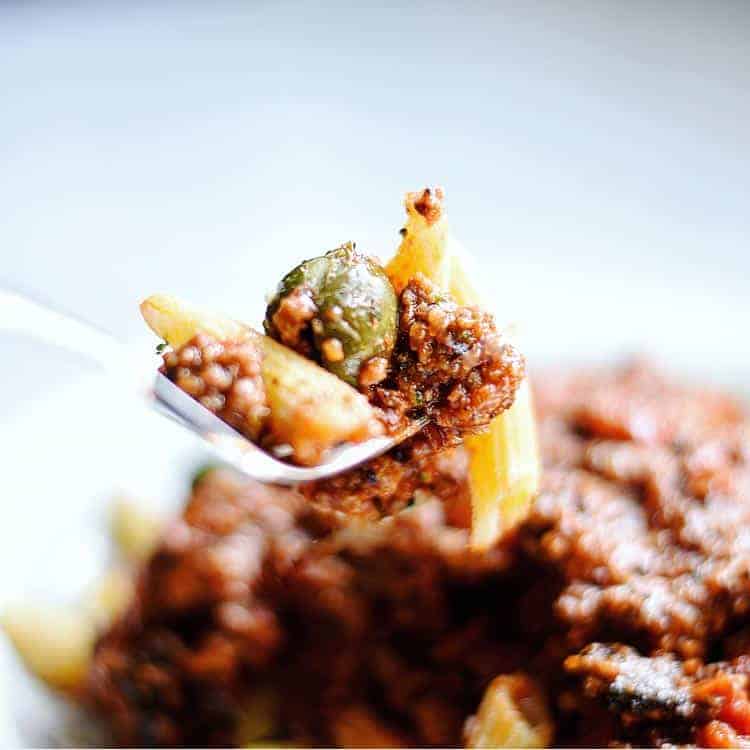 What's in My Kitchen to Make This Vegan Recipe Easier?
I often get asked what gadgets and tools I have in my kitchen that help me pull all of my recipes together. I included a list below along with a description about why I like them so much. If you have any questions about them, please feel free to reach out to me in the comments!
Garlic Peeler
I only bought one of these a few months ago, but wow! I'm so much happier not peeling garlic cloves with my fingernails. I'm pretty sure I'll collectively get at least a day of my life back because of this device.
Garlic Press
I've read a dozen posts about why you shouldn't use a garlic press. One of them actually suggested that they take up valuable kitchen space. I mean, I guess if you have a tiny kitchen you might have to make those choices. They're smaller than a can opener. I love mine. I hate, hate, hate mincing garlic.
8-Cup Food Processor
I picked the Cuisinart Elemental 8-Cup Food Processor in silver. I use this all. the. time. But, for this recipe, I used it to make the pizza dough. I like making pizza dough in my food processor because it's a lot easier than trying to make it with a bowl and spoon and, damn, my KitchenAid mixer is really heavy. I only get that out of the cabinet when there are cookies involved.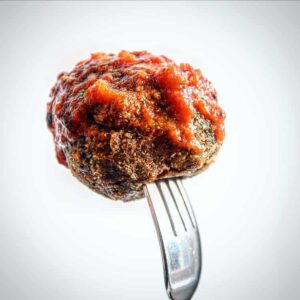 Vegan Meatball Recipe
This vegan meatball recipe is stuffed with healthy, whole food ingredients! Featuring mushrooms, toasted walnuts, quinoa and sautéed carrots, celery, garlic and onions, these vegan meatballs boast big flavor while making your kitchen smell amazing! Pair them with my homemade marinara sauce for a really amazing homemade vegan dinner!
Ingredients
2

tbsp

olive oil

divided

1

yellow onion

roughly chopped

2

cloves

garlic

roughly chopped

1

carrot

washed and roughly chopped

1

celery stalk

washed and roughly chopped

8-10

button mushrooms

washed and roughly chopped

1

cup

walnuts

toasted

1

medium sized

Idaho baking potato

baked

1

cup

quinoa flakes

with an additional 1/2 c. on reserve; or substitute rolled oats lightly pulsed in your food processor

1

tbsp

vegan Worcestershire sauce

I like the Annie's Naturals brand

1

tbsp

nutritional yeast

1/2

tsp

celery salt

1

tsp

dried oregano

1

tsp

dried parsley

1

tsp

dried thyme

salt & pepper

to taste
Instructions
Preheat your oven to 400 degrees. Wash and clean your baked potato. Thoroughly bake your potato until it is able to be easily pierced with a fork. About 1 hour.

Rinse and clean your vegetables. Roughly chop the onion, garlic cloves, carrot, celery and button mushrooms. In a skillet, heat the 1 tbsp of the olive oil and add the onions. Cook on a medium-low heat until the onions are soft and translucent. Add the garlic, carrots, celery and buttons mushrooms. Cook, stirring occasionally, until the vegetables are browned.

While the vegetables are browning, toast the walnuts. I do this in my toaster oven, but you can also do it over the stove top. The walnuts will become fragrant and then burn quickly, so you do need to keep an eye on them.

Measure out your spices and set aside.

When the potato is fully cooked, carefully cut it into 3-4 smaller pieces. You do not need to remove the skin. Put the potato into your food processor and pulse. The potato should take on the consistency of mashed potatoes. Add the quinoa flakes and walnuts and pulse until combined. The combined potato, walnuts and quinoa flakes should have a cookie dough like consistency. If at any time the mixture is too thick for the food processor, add water 1 tbsp at a time. This may be required depending on the size of the potato used. Add the browned vegetables and pulse until the vegetables are combined and reduced in size.

Add the vegan Worcestershire sauce, nutritional yeast and the spices and pulse to combine. Add salt & pepper, to taste.

The mixture should have the consistency of cookie dough. Put the mixture in the refrigerator for 1 hour to chill. This will make shaping your mixture into meatballs much easier.

Preheat your oven to 400 degrees.

Once chilled, remove the mixture from the fridge and begin to form your meatballs. You should be able to get 12 medium-sized meatballs. Place your meatballs on a baking sheet lined with parchment paper and drizzle with the remaining olive oil. Bake for ~25 minutes or until browned.
About Herbivore's Kitchen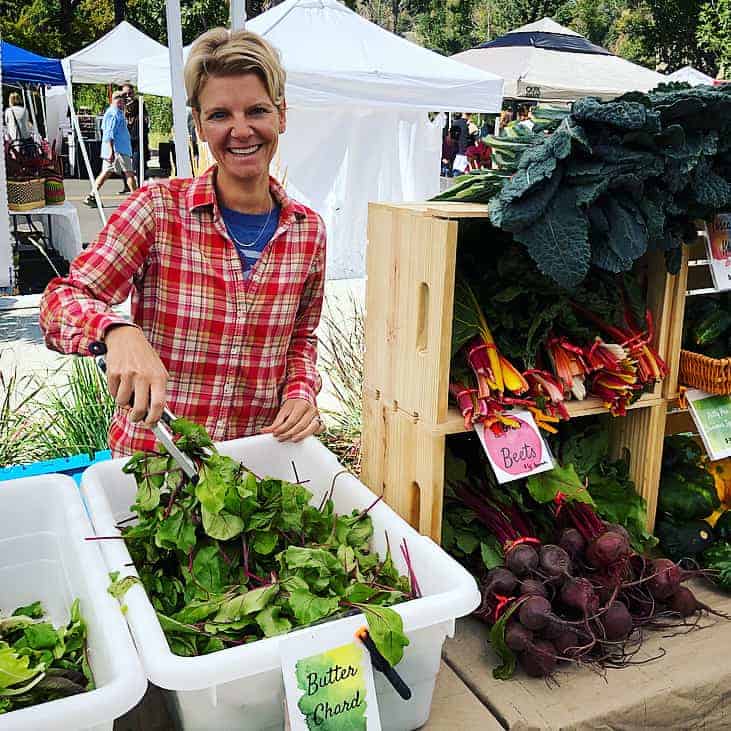 Herbivore's Kitchen is a blog run by me, a plant-based home chef and aspiring food photographer. I switched my and my family's diet to a plant-based diet after learning about the health benefits of going vegan. Making this change has prompted a variety of food and holistic-lifestyle related questions that I explore through this blog. I talk about how to pick and prepare the most nutritious foods, to how to reduce waste at home, to how to live a more sustainable lifestyle while on the road.