Roasted Pepitas (Roasted Pumpkin Seeds)
Toasted pepitas (or roasted pumpkin seeds) are a staple in my house. With one simple recipe, we have a topping for everything from vegan tacos, to soups to salads and desserts. In this post, I'll talk about the nutritional benefits of pumpkin seeds as well as sharing a simple method of how to make roasted pumpkin seeds at home.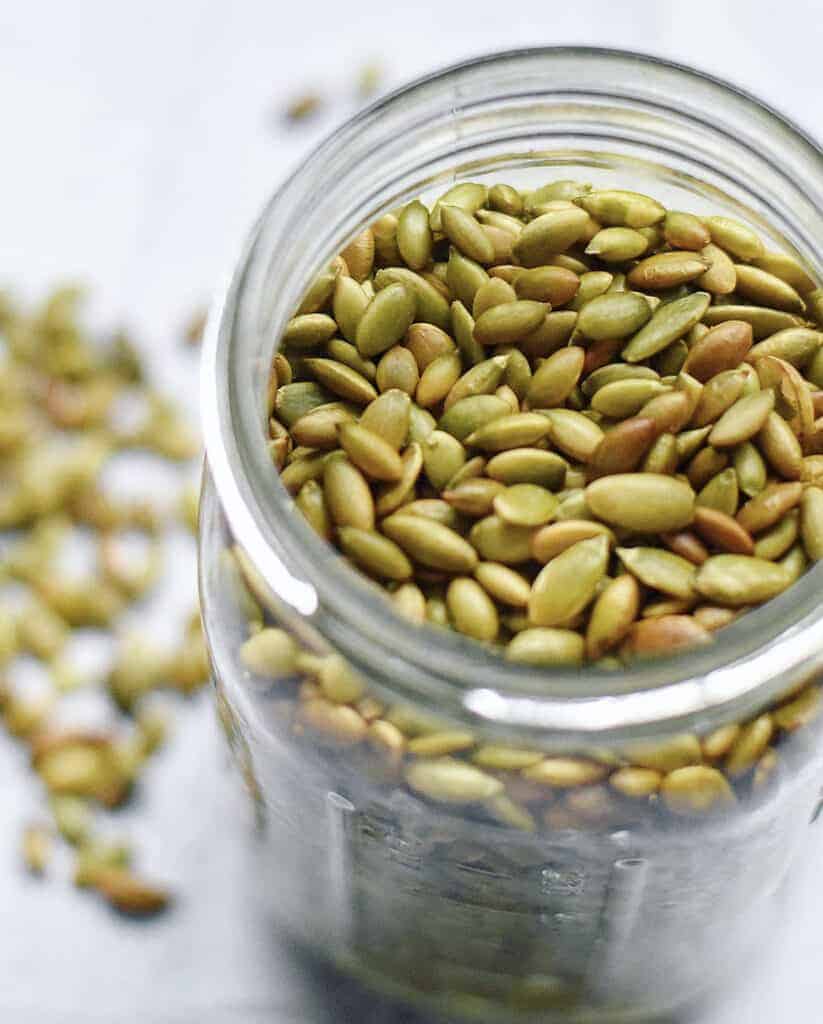 What Are Pepitas?
As the title suggests, pepitas and pumpkin seeds are one in the same. Pepitas are the edible seed of a pumpkin. If you harvest them yourself, you'll find them still in their white outer husk. Store-bought pepitas are light green in color.(*) This recipe is for roasting the inner seed.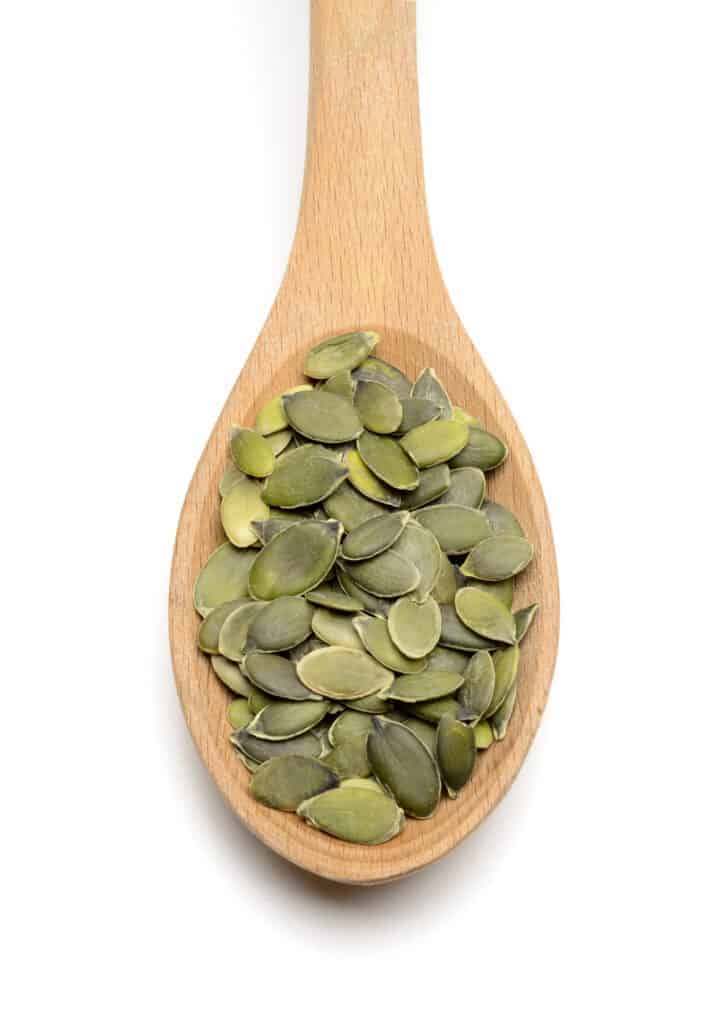 Are Pepitas Healthy?
Yes! For a tiny little seed, they have significant nutritional benefits. Pepitas are a good source of fiber, protein, healthy fats, Vitamin K, phosphorus, manganese and iron. Not bad for a little guy, huh?
How Do You Eat Pepita Seeds?
You can eat pepitas plain and you'll often see them in trail mixes and granola bars that way. I find them a little too chewy and waxy (for lack of a better word) when eaten raw. I like to toast mine with just a little bit of spicy salt. Once they're cooled and dry, I put them on everything: vegan cream cheese toast, as a salad topping and sprinkled on top of my soups. I also love them in my vegan burrito bowls and as a vegan taco topping.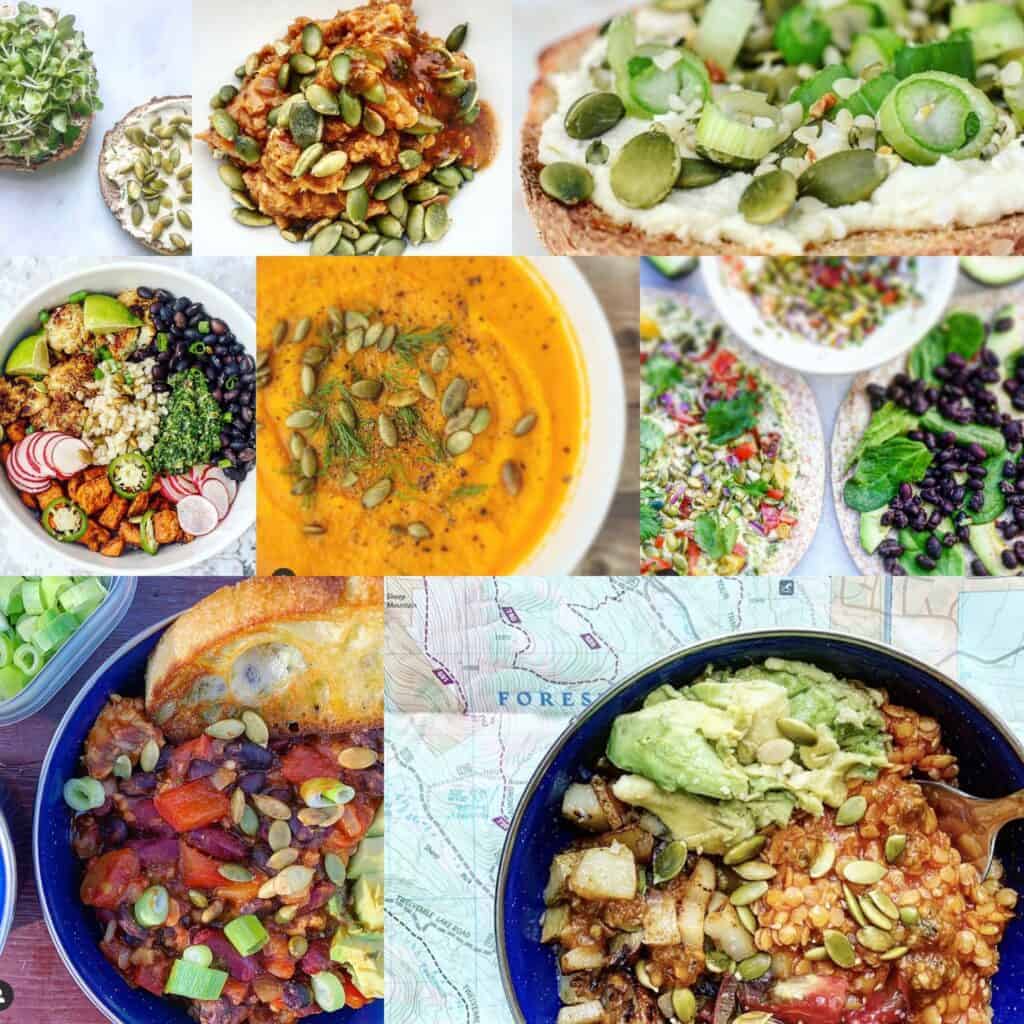 Toasting pepitas is really easy! You just have to keep an eye on them because they do tend to burn quickly. Here's a step-by-step tutorial:
Step 1: How to Make Roasted Pepitas
Preheat your oven to 400 degrees. Spread 1/2 c. pepitas out on a small baking sheet, being careful not to crowd them.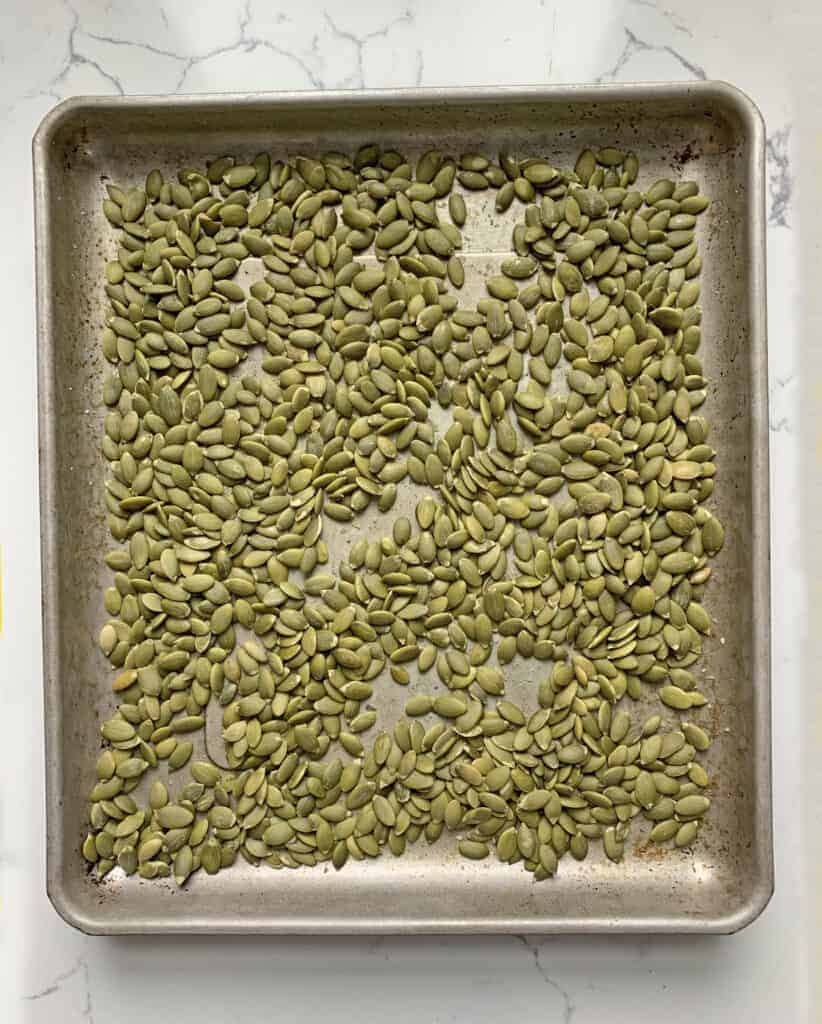 Step 2: How to Make Roasted Pepitas
Add a VERY small amount (1/2 t.) of a high-heat oil. I like grapeseed or avocado oil for their neutral flavoring.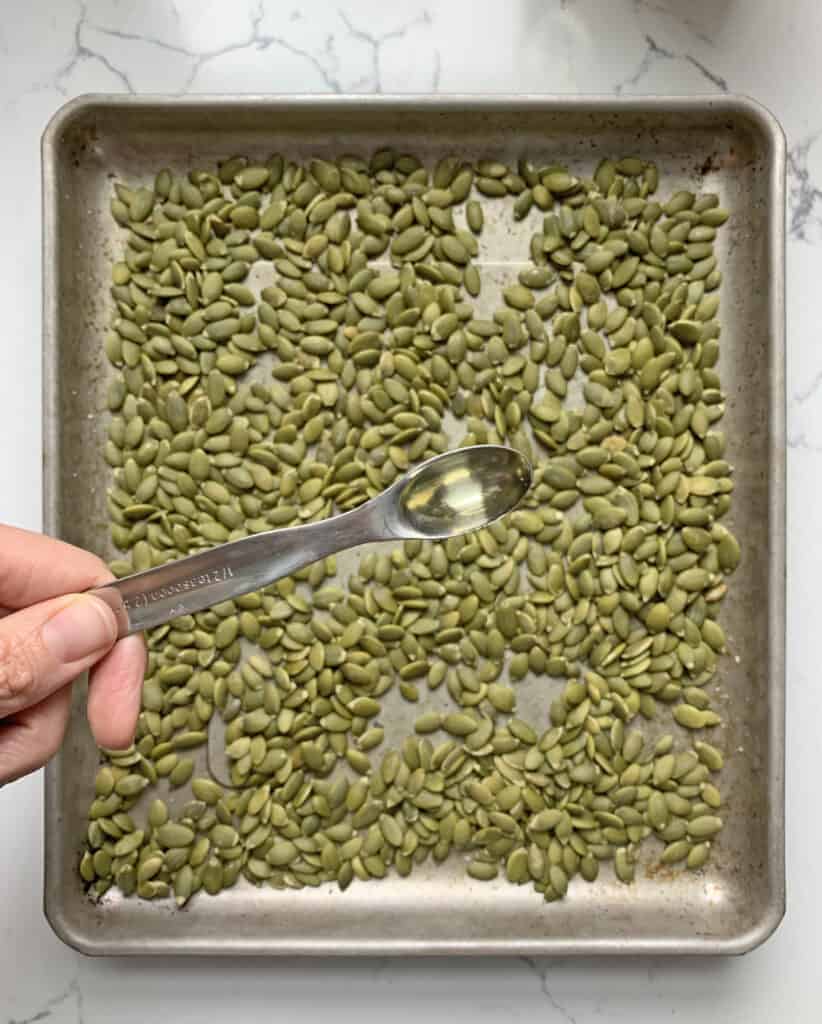 Step 3: How to Make Roasted Pepitas
Throughly stir the pepitas to make sure that the oil is distributed evenly. With a small amount of oil, you will need to stir more but 1/2 t. will be enough.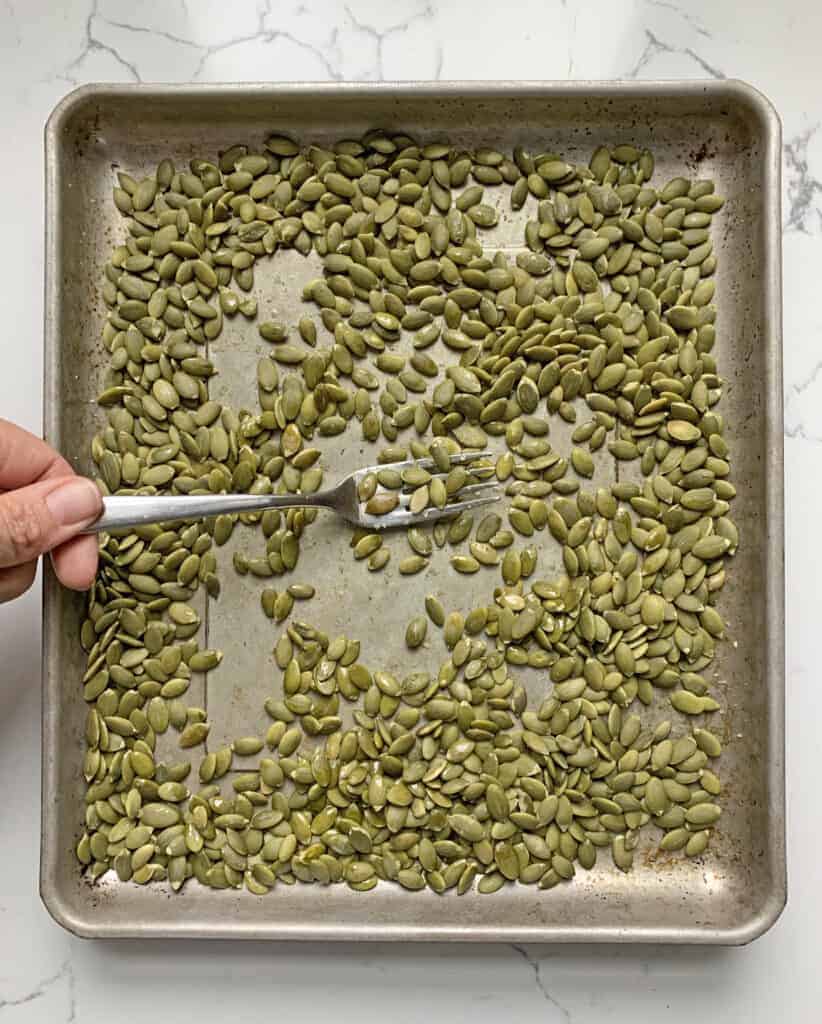 Step 4: How to Make Roasted Pepitas
Roast in the oven for 3 minutes, then stir. Turn the pan so that the seeds in the back are now in the front. Roast for 3 minutes more. Check often to ensure that the pepitas are not burning. They will go from roasted to burned very quickly.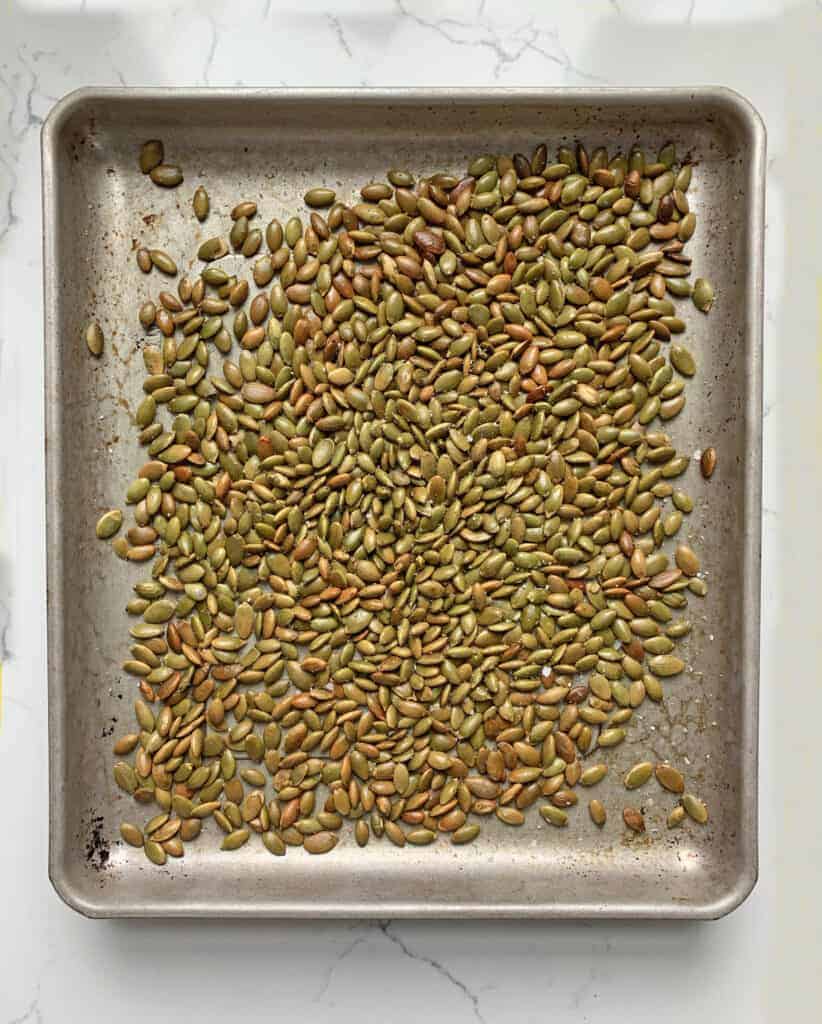 Step 5: Don't Forget to Add the Spice!
Sprinkle with a little sea salt. I like to add El Hefe Habanero seasoned salt from my friends at the Steamboat Salt Company. It gives the pepitas a little kick!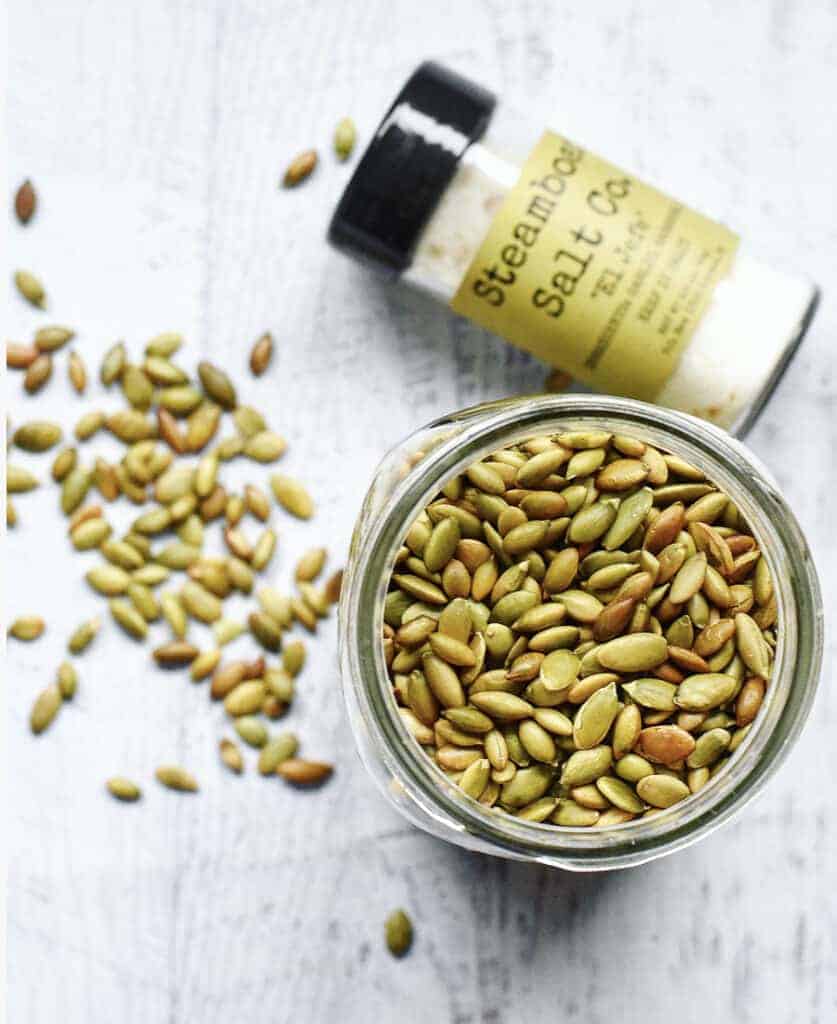 About Herbivore's Kitchen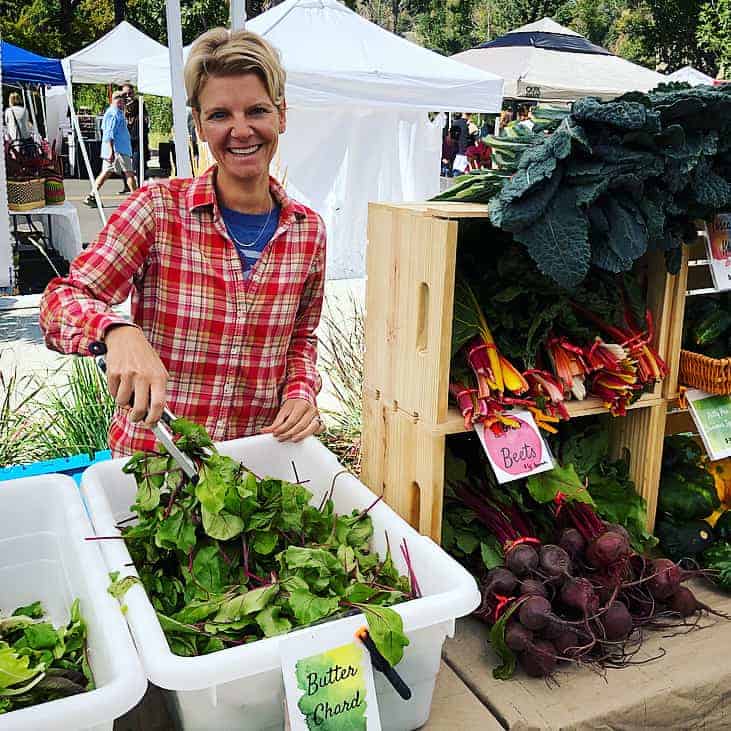 Herbivore's Kitchen is a blog run by me, a plant-based home chef and aspiring food photographer. I switched my and my family's diet to a plant-based diet after learning about the health benefits of going vegan. Making this change has prompted a variety of food and holistic-lifestyle related questions that I explore through this blog. I talk about how to pick and prepare the most nutritious foods, to how to reduce waste at home, to how to live a more sustainable lifestyle while on the road.