Jump to Recipe
---
This Vegan Beef Stew recipe includes affiliate links. When I find a great product or service, I like to share it with my readers. Sometimes I use affiliate links so I can earn commission for my recommendations. Thank you for your support!
---
Vegan Beef Stew: Discover the Best Beef Stew Alternative with this Hearty Vegetable Stew
Fall has arrived! Personally, I think that there is no better vegan comfort food than stew. This vegan beef stew recipe is reminiscent of traditional beef stew with a thick, rich sauce and plenty of tender vegetables. It's hearty and healthy and makes getting a tasty vegan dinner on the table easy!
The Trick to a Rich Vegan Beef Broth
The trick to getting a rich, savory vegan beef broth is all in building layers with your ingredients. For example, this stew recipe starts with sautéed mushrooms. Mushrooms, if you're new to vegan cooking, are a great source of umami (also known as the savory flavor).
I like to get the most out of my mushrooms by sautéing them separately in a little bit of olive oil. To get the perfect texture, I simmer them in water first. When the mushrooms have softened and the water has cooked off, I add a small amount of olive oil and let them brown.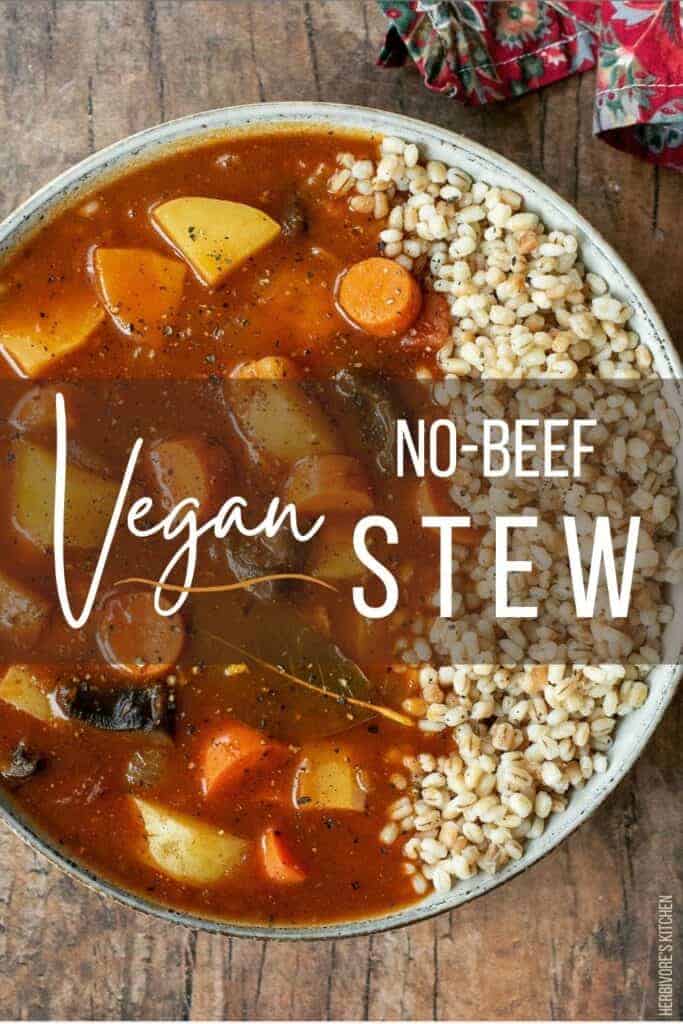 Onions and tomato paste are two more examples of vegan umami. In this No Beef Stew Recipe, I slow cook my onions, allowing them to sweat first and brown later. This trick allows the sugars in the onions to caramelize, creating a richness that can't be beat. Likewise, I toast my tomato paste in the pot before adding any liquids to my stew. Toasting tomato paste until it is dark red and fragrant gives it considerably more flavor.
Where's the Beef in this Vegan Beef Stew Recipe?
My most favorite trick though, is using a few simple vegan-friendly ingredients to replicate that rich, bacon flavor. Many beef stew recipes start with pan-fried bacon, a step that even I'll admit adds a lot of flavor to the finished dish. With some experimenting, I've come up with a vegan beef broth recipe for this flavor that, I swear, will confuse even the most dedicated carnivores.
If you think about what you love(d) about bacon, you might say salt. You might also say maple. You'll almost certainly say smoked. As it turns out, you can get all of this with a combination of tamari, maple syrup, balsamic vinegar, paprika and pepper, especially if you allow this combination to cook down into a thick sauce. When combined with the slow-cooked onions, sautéed tomato paste and browned mushrooms, this vegan beef stew recipe becomes as good the original.
Hearty Vegetable Stew Requires Yukon Gold Potatoes
Yukon Gold potatoes are my first choice of potatoes for a dish like this hearty vegetable stew. Yukon Golds have a thin, smooth skin and a bright yellow flesh (hence the word "gold" in its name). It has a sweet flavor and is ideal for stew because of its firm texture and medium starchiness. Unlike a russet potato, a Yukon Gold potato will maintain its structure when simmered in a liquid broth.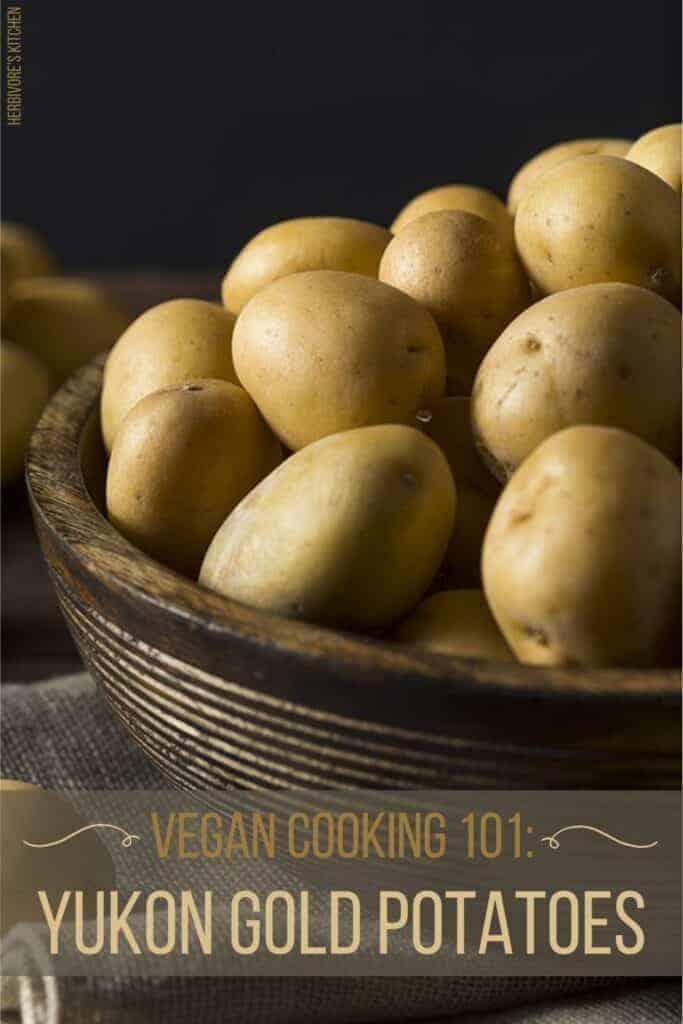 When shopping for Yukon Gold potatoes, look for medium-sized spuds. Baby Yukon Golds have a slightly different texture that isn't ideal for a stew. Yukon Gold potatoes should be light tan in color with a firm, smooth skin. Avoid choosing any potatoes with green skins – they're likely to be bitter and may make you sick. When you bring them home, store them in a cool, dark place.
What is Barley? Why this Healthy Grain is a Great Addition to a Hearty Vegetable Stew
If you're not cooking with barley already consider adding it to your grain repertoire. Barley, an inexpensive whole grain, has a deliciously chewy texture and nutty flavor when cooked. It's high in antioxidants and fiber as well as selenium, manganese and phosphorus, making it a healthy side to a variety of vegan dishes. Why go white rice when you can go barley for all these benefits?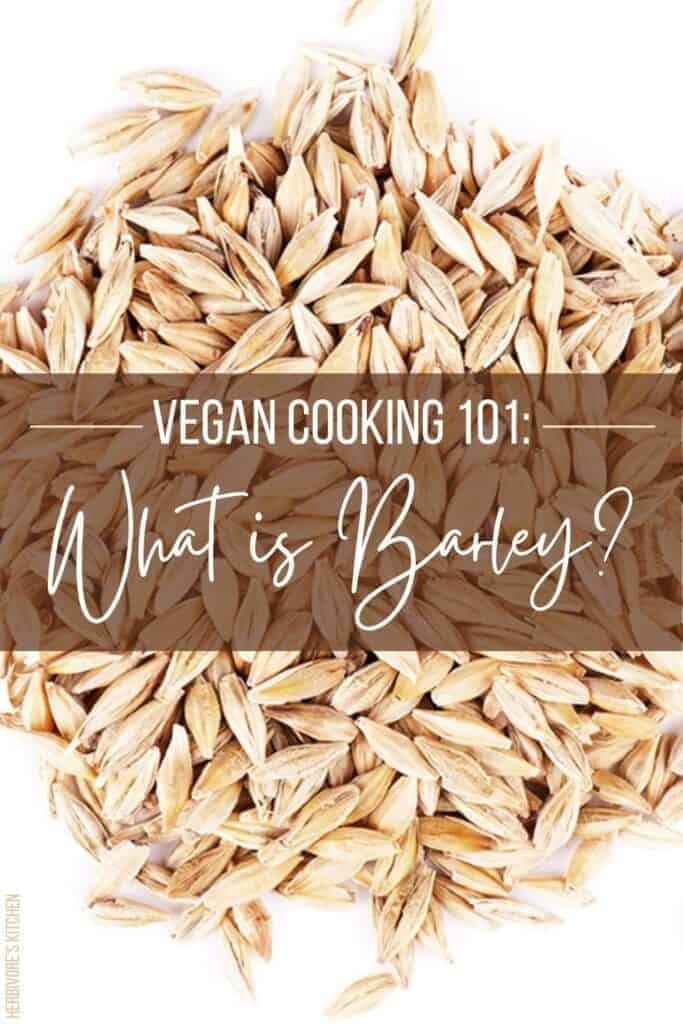 When shopping for it, look hulled barley. Hulled barley retains the bran and endosperm of the grain. Wondering what that means? Here's a quick primer. Each grain of barley contains the hull, bran and endosperm. The hull is inedible, so it is removed before the barley is sold (hence, the name hulled barley). Unlike pearl barley, which has lost the bran and the endosperm layers through a polishing process, hulled barley retains the nutritional benefits from the bran and endosperm — benefits like B vitamins, antioxidants and fiber.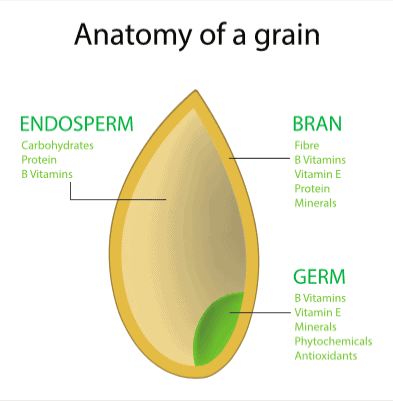 Why You Should Be Toasting Your Grains
This extra step is totally worth it. Toasting grains (think farro, quinoa, barley and even rice) before cooking them is a great way to bring depth to their nutty flavor. There are two ways to toast your grains. You can spread them out on a baking sheet and toast them for 350º for 15 minutes or toast them in a dry skillet, stirring frequently, for about 5 minutes. When they are lightly browned and fragrant, they're done!
Putting This Vegan Beef Stew Recipe Together
This stew recipe does take time. For example, I recommend slow cooking the onions for 30 minutes. It's easy to complete this step while the barley is cooking though. When I serve this Vegan No Beef Stew Recipe, I add the barley to the bowl separately and then spoon the stew over the cooked barley. I just find it easier to get the broth of the stew the right consistency without having to gauge the absorption rate of the barley.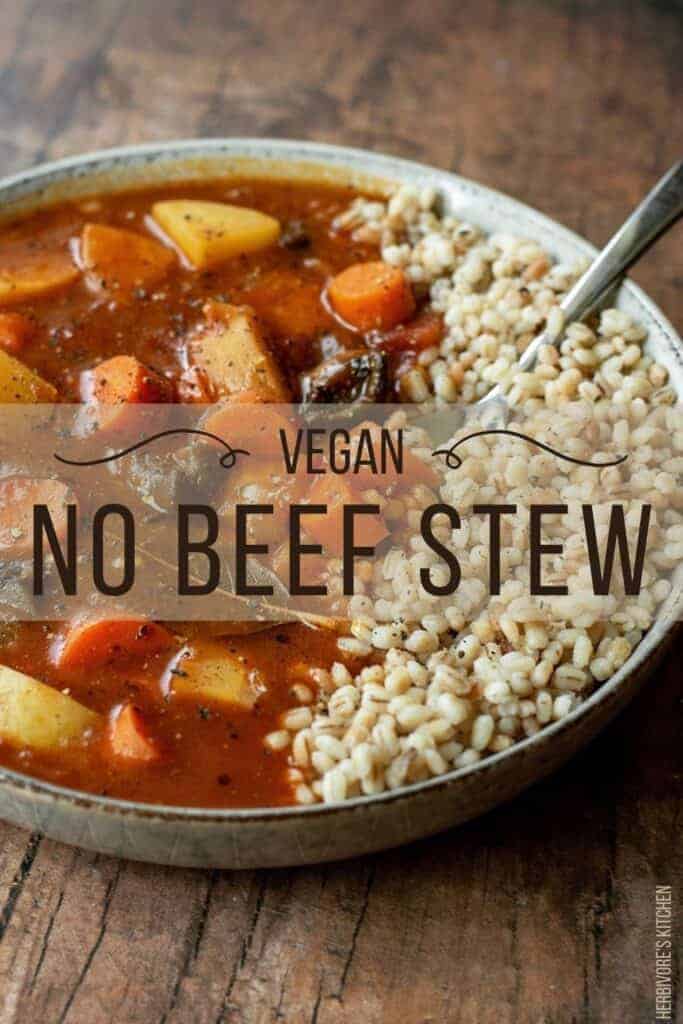 What's in My Kitchen to Make This Vegan Beef Stew Recipe Easier?
Want to know what tools and resources I keep on hand to make my vegan cooking even easier? Here's a short list of what helped me create this blog post and recipe. For the complete list, visit my Shop where you can find the kitchen gadgets I like as well as a list of books that I recommend.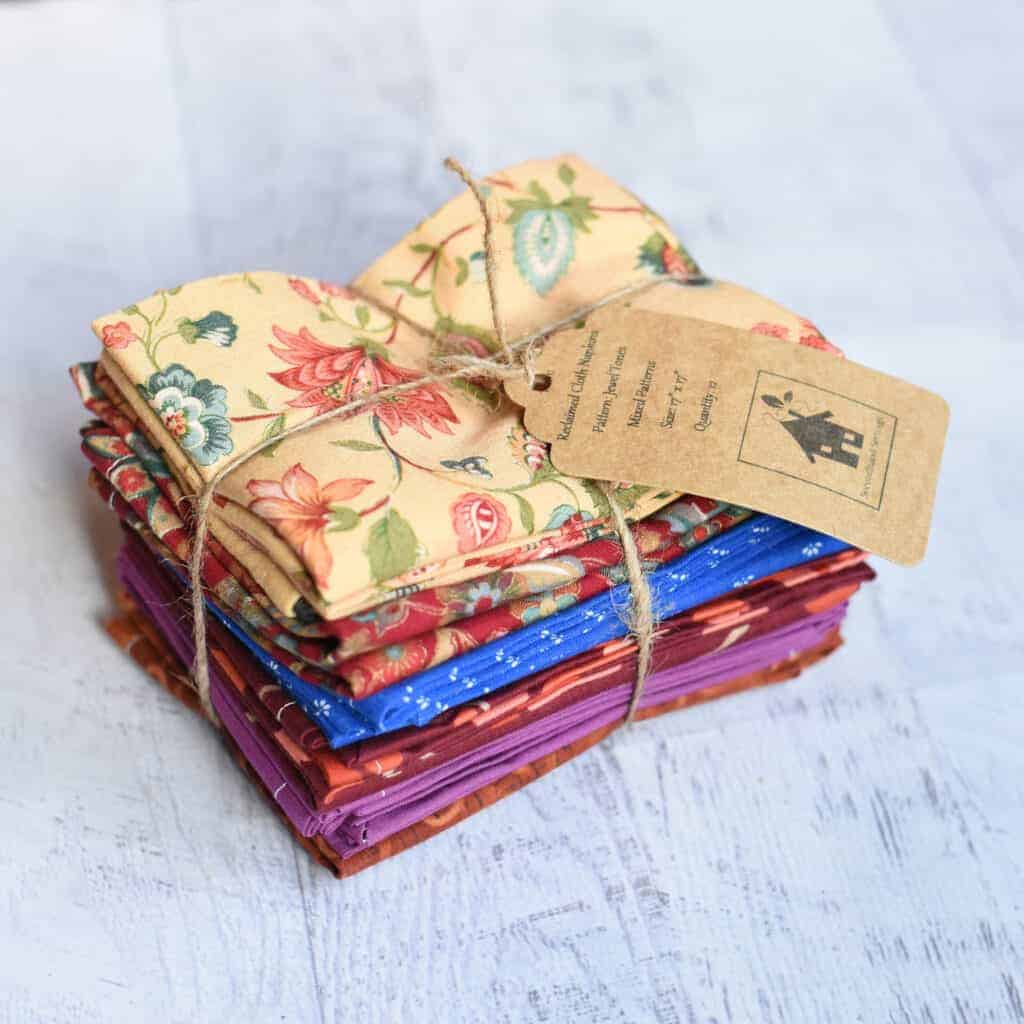 Before I get into cooking, I want to share these napkins. I found these on Etsy over a year ago and, not only do I LOVE them, I buy them as gifts for nearly everyone I know.
These napkins are upcycled and reusable, allowing you to not only avoid throwing away paper products but to also reuse fabrics – a small but significant way to cut back on water, dyes and chemicals used in the production process.
These napkins are so darling (they come in lots of different patterns and colors) and they're machine washable. I just throw them in with whatever load of laundry I'm doing. They don't wrinkle easily, so a quick fold will have them back on your table doing what they were meant to do… be reused!
I only bought one of these a few months ago, but wow! I'm so much happier not peeling garlic cloves with my fingernails. I'm pretty sure I'll collectively get at least a day of my life back because of this device.
I've read a dozen posts about why you shouldn't use a garlic press. One of them actually suggested that they take up valuable kitchen space. I mean, I guess if you have a tiny kitchen you might have to make those choices. They're smaller than a can opener. I love mine. I hate, hate, hate mincing garlic.
No, that's not the brand. It's just the idea! But, I own this set of Global™ knives and They're some of my most prized possessions in the kitchen. This set is universally well-rated for the at-home chef and will get you a good, solid set of knives without totally breaking the bank.
Designed to serve pasta, I use these shallow dinner bowls all. the. time. I love that I can present all of the ingredients of a dish without over-serving in terms of portion. With a standard bowl, food ends up being stacked and that's no way to display all of your hard work. These bowls are an inexpensive, practical way to present everything from pasta bowls, curry bowls and burrito bowls.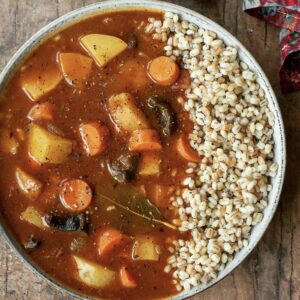 Vegan Beef Stew
Fall has arrived and there's no better vegan comfort food than stew. This vegan beef stew recipe is reminiscent of traditional beef stew with a thick, rich sauce and plenty of tender vegetables. It's hearty and healthy and makes getting a tasty vegan dinner on the table easy!
Ingredients
1 1/2

cups

hulled barley

4

cups

water

15-20

cremini mushrooms

washed and cut into even bite-sized pieces

1/4

cup

water

3

tbsp

extra virgin olive oil

1

yellow onion

diced

1

tsp

salt

3

cloves

garlic

minced

1/4

cup

tamari

2

tbsp

maple syrup

1

tsp

balsamic vinegar

1/2

tsp

paprika

1/8

tsp

pepper

1

tsp

dried parsley

1

tsp

dried rosemary

1/4

cup

tomato paste

4

Yukon Gold potatoes

washed and diced

3

carrots

washed and cut into 1/4" coins

1

parsnip

washed and cut into 1/4" coins

1

14 oz can

unsalted, diced tomatoes

2

cups

water

2

bay leaves

1

tbsp

cornstarch + 1 tbsp water

optional, to thicken the broth

salt & pepper

to taste
Instructions
Begin by toasting your barley grains in a large stockpot. Place the stockpot on the stove and turn the heat to medium. When hot, add the hulled barley to the skillet and toast the grains until fragrant, stirring frequently. About 3-5 minutes. Set aside.

Bring 4 cups of water to a boil in a medium-sized sauce pan. When boiling, add the toasted barley and reduce to a low simmer. Allow the barley to cook, covered, until densely chewy. About 45 minutes. Set aside.

While the barley is cooking, add the cremini mushrooms and ¼ cup of water to the large stockpot. Bring to a simmer and cook until the water has cooked down. Then add 1 tbsp of olive oil and sauté the mushrooms until they begin to brown. Set aside.

Add the onions, 1 tsp of salt and 1 tbsp of olive oil to the stockpot. Reduce the heat to low and cover. Allow the onions to sweat for 10 minutes. At this stage, the onions should be becoming soft and translucent.

Remove the cover from the onions and continue to cook for another 20 minutes on low heat, stirring occasionally. The onions should begin to brown slowly. After 20 minutes, turn the heat up to medium-low and allow the onions to fully brown for another 10 minutes. They should remain soft (you're not trying to crisp the onions but allow the natural sugars in the onions to caramelize).

While the onions are cooking, combine the tamari, maple syrup, balsamic vinegar, paprika and pepper in a small bowl. Stir to combine and set aside.

When the onions are a rich brown, add the garlic and cook for 1-2 minutes more.

Add the dried rosemary and parsley. Stir to combine and cook until fragrant. About 1 minute.

Add the tomato paste and stir to combine. Allow the tomato paste to toast in the pan until it is a dark, rich red. About 2-3minutes.

Add the tamari mixture to the onions and stir to combine. The liquid should deglaze the bottom of the pan. Immediately add the potatoes, mushrooms, carrots and parsnip. Stir to coat the vegetables with the sauce.

Add the water, diced tomatoes and bay leaves. Bring to a low simmer and allow the broth to cook until the vegetables are easily pierced with a fork. About 25-30 minutes. Remove the bay leaves.

If the stew is too thin, combine the cornstarch and water in a small bowl and whisk until no clumps remain. Add the cornstarch slurry to the stew and continue cooking for ~5 minutes until the broth has thickened.

Serve the stew by filling the bottom of each serving bowl with the cooked barley. Spoon the stew over the barley and season with salt & pepper to taste.
About Herbivore's Kitchen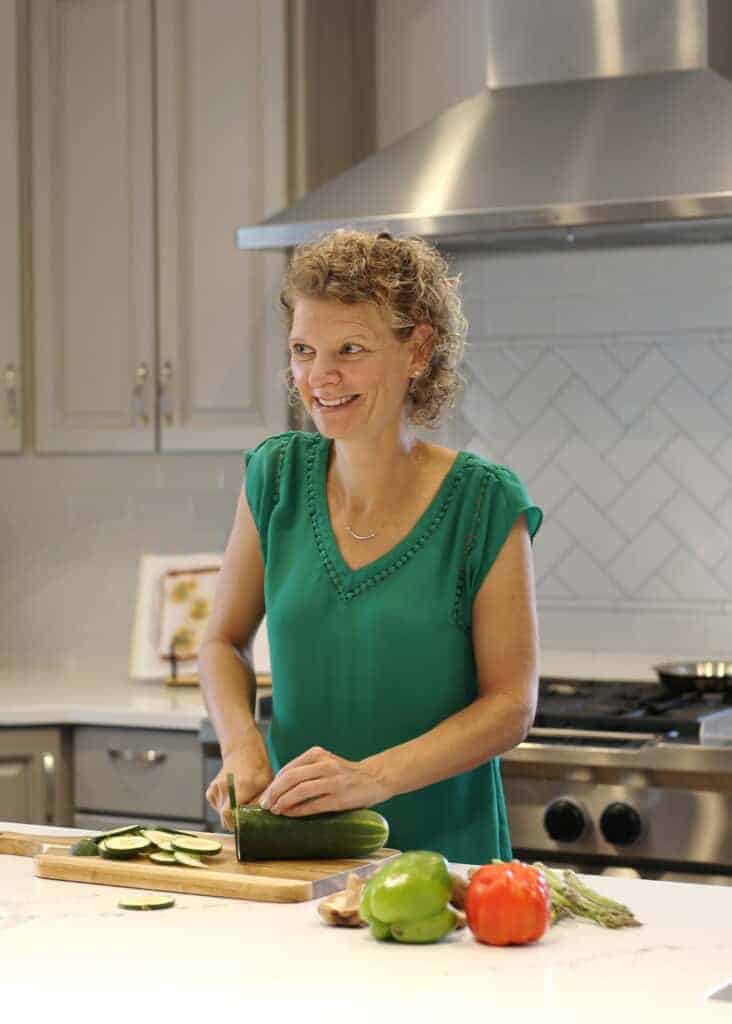 Herbivore's Kitchen is a blog run by me, a plant-based home chef and aspiring food photographer. I switched my and my family's diet to a plant-based diet after learning about the health benefits of going vegan. Making this change has prompted a variety of food and holistic-lifestyle related questions that I explore through this blog. I talk about how to pick and prepare the most nutritious foods, to how to reduce waste at home, to how to live a more sustainable lifestyle while on the road.