This Gifts for Vegan Cooks: This Vegan Gift Guide Features All the Best in Vegan Gift Ideas post includes affiliate links. When I find a great product or service, I like to share it with my readers. Sometimes I use affiliate links so I can earn a commission for my recommendations. Thank you for your support!
This Vegan Gift Guide Features All the Best in Vegan Gift Ideas
It's that time of year! You know, the time when everyone is making their gift list and checking it twice? And what better time to do a vegan gift guide than now?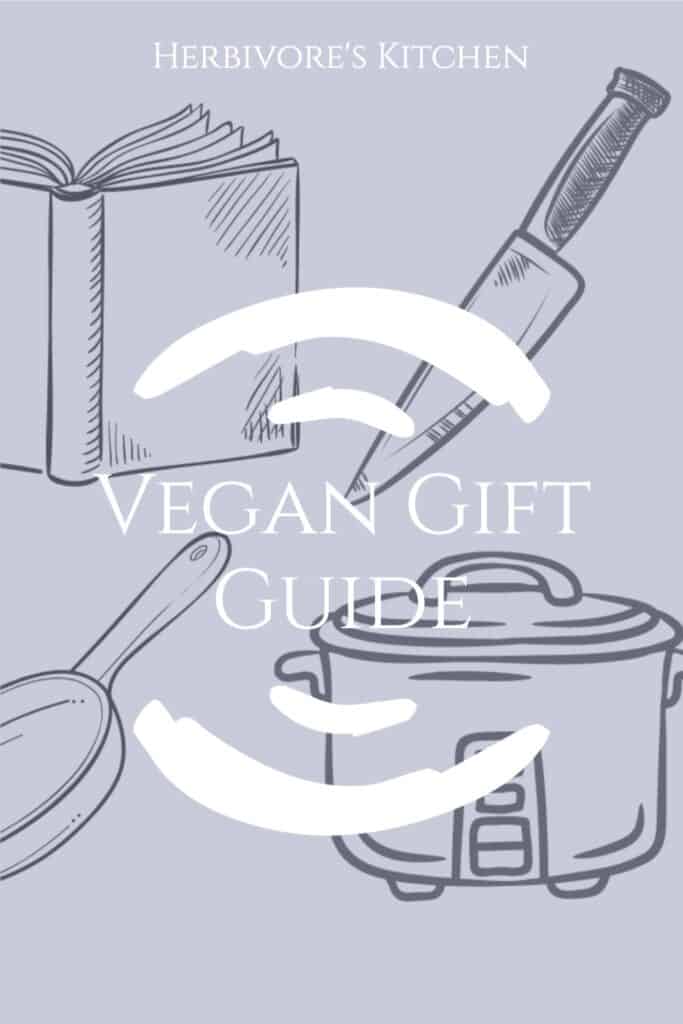 In this post, I'll share with you my best gift ideas for the chef in your life. Of course, I'm coming at this as a vegan chef, but these vegan gift ideas apply across the board. I mean, a miso whisk (#2) knows no one demographic, right?
Herbivore's Kitchen's Favorite Gifts for Vegan Cooks
This vegan gift guide includes gifts for aspiring chefs, gifts for cooks who have everything, gift ideas for the home cook who has 30 minutes or less to get a meal on the table and gifts for gourmet chefs who like to spend their entire day in the kitchen.
Some of these gift ideas will take up significant space under the tree, while others serve as great stocking-stuffer options. But in every case, they're tried and tested by your's truly to be among the best gifts for vegan cooks.
If I could give every vegan cook just one gift, it would be an immersion blender. It's the key to no-fuss soups.
With this handy, easy-to-clean tool, your favorite vegan chef will be able to bisque with the best of them. No more delicate (and dangerous) transferring of boiling hot liquid from stockpot to blender. It's just silky-smooth soup ahead.
Immersion blenders have a wide range in price. The less expensive ones, like New House Kitchen's 2-Speed Immersion Blender is a great start. It's available in several different colors — making it even more fun to be in the kitchen.
More expensive options, like Vitamix's Immersion Blender, offer 5-variable speeds and a stainless-steel finish. If it's in the budget, Vitamix's Immersion Blender is one of the highest-rated options out there. If you have a Vitamix blender in your house, I don't need to tell you why. This is the brand of the kitchen workhorse.
Perhaps my favorite though, is Braun's 3-in-1 Immersion Blender with interchangeable parts, allowing you to puree, whisk and chop to your heart's content.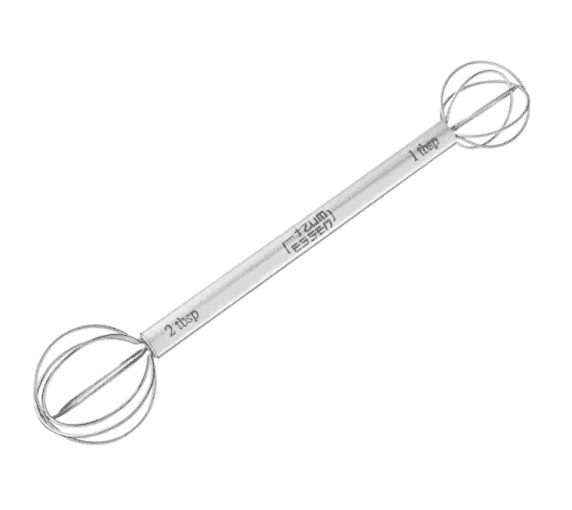 This handy little kitchen tool is one of the best gifts for cooks who have everything.
It's smaller and broader than a standard whisk, making it a great tool for small spaces (like a glass measuring cup). The broad wires are great at breaking apart thick consistencies, like miso paste, to make lump-free slurries. Hint: this tool also works well at making cornstarch slurries and flour batters.
As an added bonus, this miso whisk has two different sized heads, one for measuring out 1 tablespoon of miso paste and the other for measuring out 2 tablespoons. And that means fewer dishes. What chef wouldn't love that?
This reference guide is one of my favorite kitchen tools. While it's not vegan or vegetarian-specific, it is packed with cooking tips applicable to all chefs.
Wondering what potatoes to use for mashed potatoes? Or how to bake the perfect chocolate chip cookies? The answer is science. Food science.
Brought to you by the editors of Cook's Illustrated, The Science of Good Cooking shares 50 food experiments to teach you kitchen fundamentals that you can then use in the 400+ recipes included in this book.
This pick is a definite yes on the list of best gifts for chefs!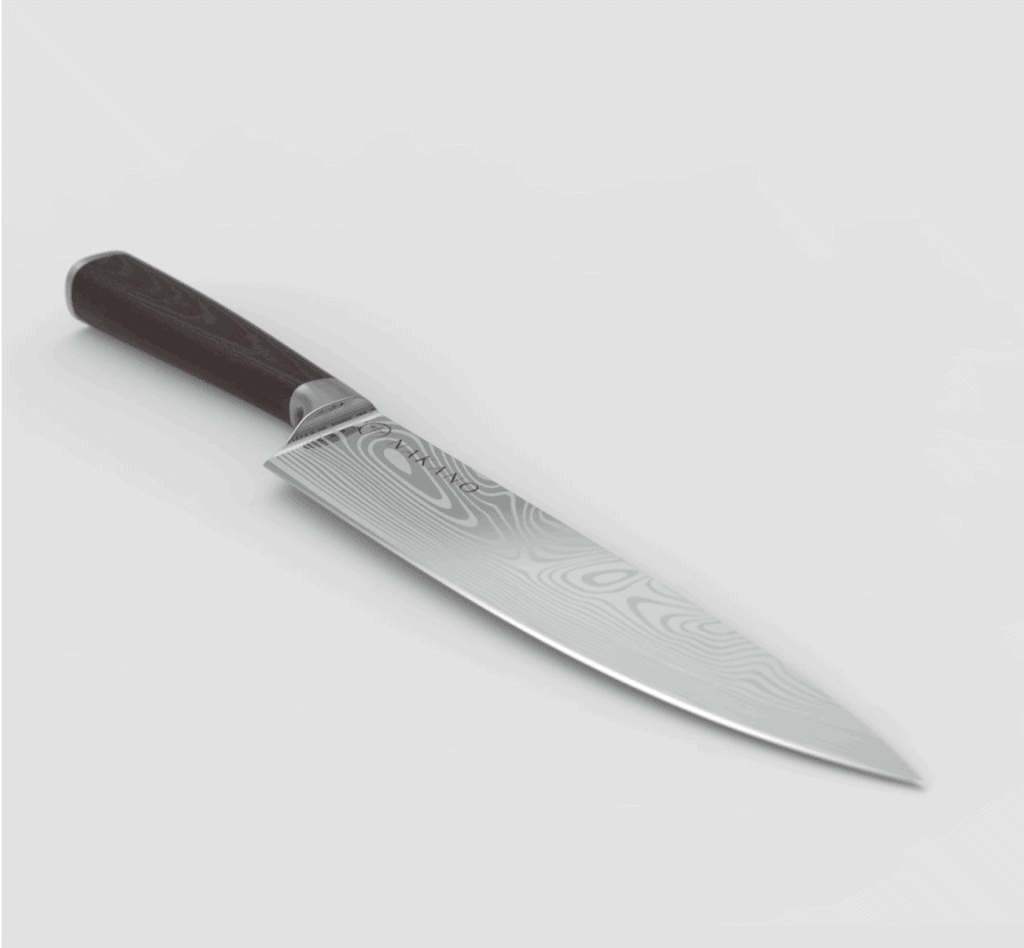 A good chef's knife is always a welcome gift, but a state-of-the-art Japanese chef's knife takes thoughtful gift-giving to a whole new level.
Nakano knives feature a non-slip, comfortable grip offering your gift recipient excellent control while cutting. The strong, ultra-durable carbon steel blade is designed to last, providing years of slicing, dicing and mincing.
And Nakano knives are beautiful. The blade and handle are styled with a beautiful wood patterning, making this addition to your favorite chef's kitchen both functional and fashionable.
This holiday season, Herbivore's Kitchen is pleased to offer a $25 gift certificate – a special treat to help you give the very best gifts for the chef in your life. Use the code HERB at checkout to redeem your gift certificate.
Full disclosure – I am tooting my own horn with this one. But I am proud to suggest this cookbook as one of the best gifts for vegans – veterans and plant-based newbies alike.
5-Ingredient Vegan Cooking makes plant-based cooking simple and straightforward.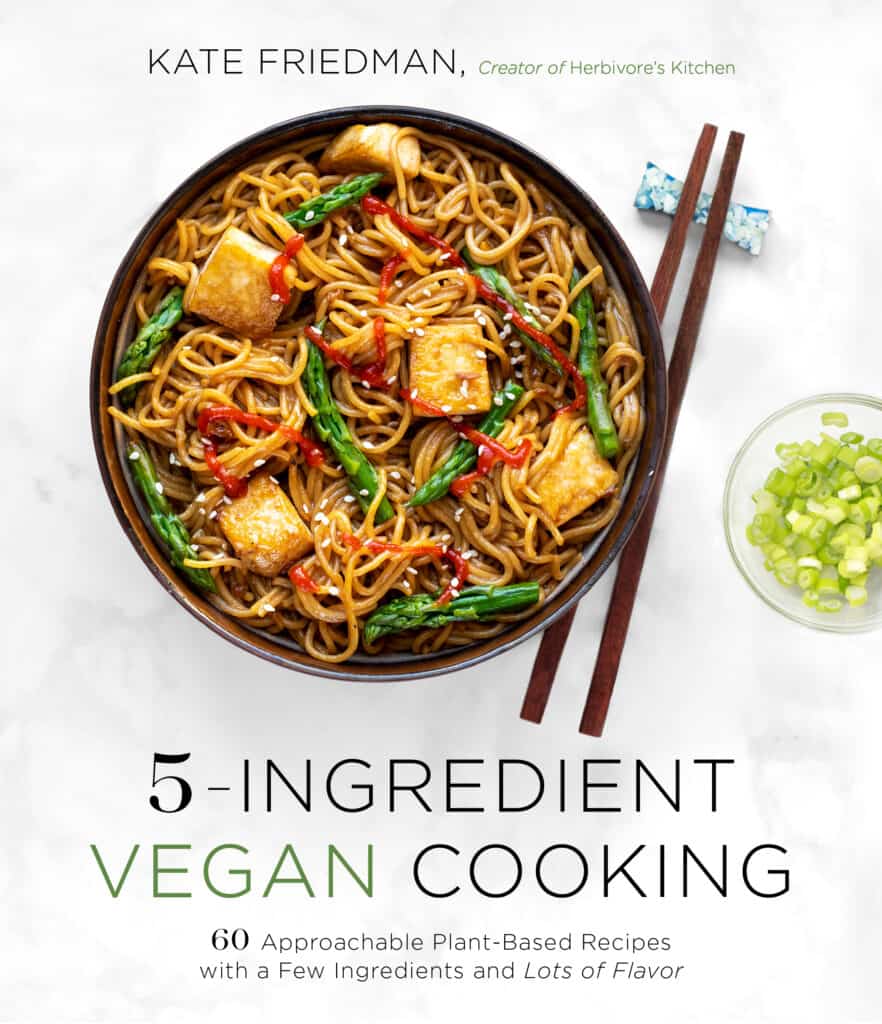 Using just a few high-quality kitchen staples, I'll teach you how to whip up a brunch that'll please a crowd, get dinner on the table pronto or find the perfect healthy snack to keep you full between meals―all while skipping processed or hard-to-find ingredients.

My dinnertime favorites, like Butternut Squash Gnocchi with Browned Butter Sauce & Crispy Sage and One-Pot Sun-Dried Tomato & Chickpea Stew, use techniques like browning butter and toasting tomato paste to add a little extra oomph and make the most of each ingredient. Nutritious options like Roasted Beet & Farro Salad and One-Pot Asparagus & White Bean Soup make the perfect lunch or light dinner.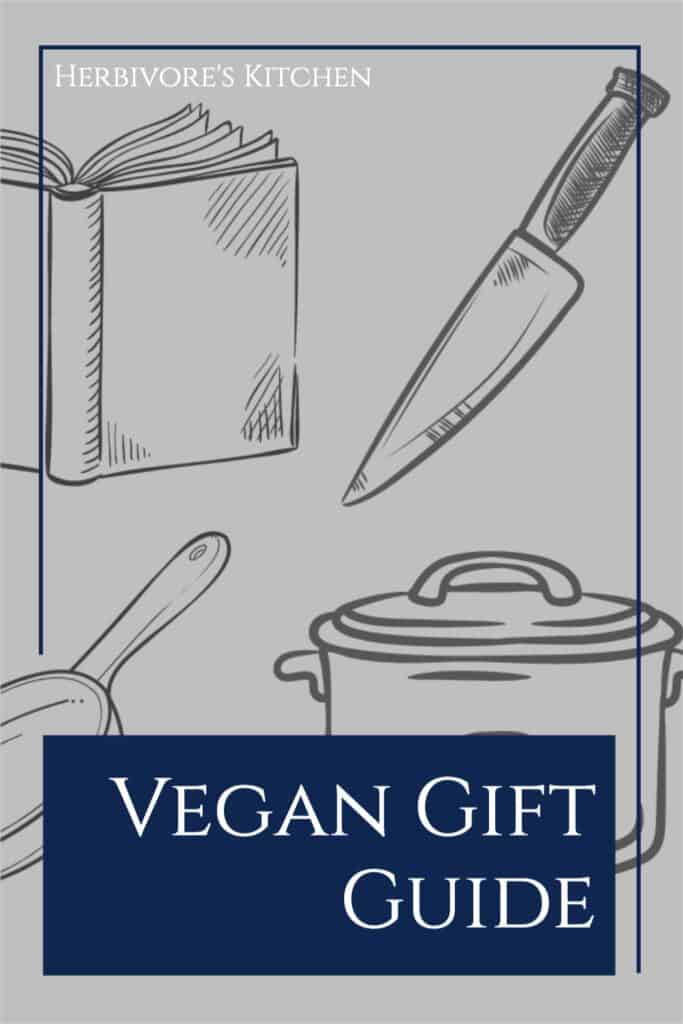 And don't forget about dessert! I use vegan favorites like tofu, chickpeas and chia seeds to make the perfect sweet treat for the end of your day in recipes like Minimalist Chocolate-Espresso Mousse and Chickpea Chocolate Chip Cookie Dough.
My cookbook isn't the only one out there that makes a great gift though. My friend Sara Tercero's Plant Based Diet in 30 Days also makes my list of great gifts for vegan chefs, especially new ones. Be sure to also check out Ashleigh Madden's The Plant Based Cookbook as a vegan gift for anyone on your list who is looking for oil free, dairy free and gluten free recipes.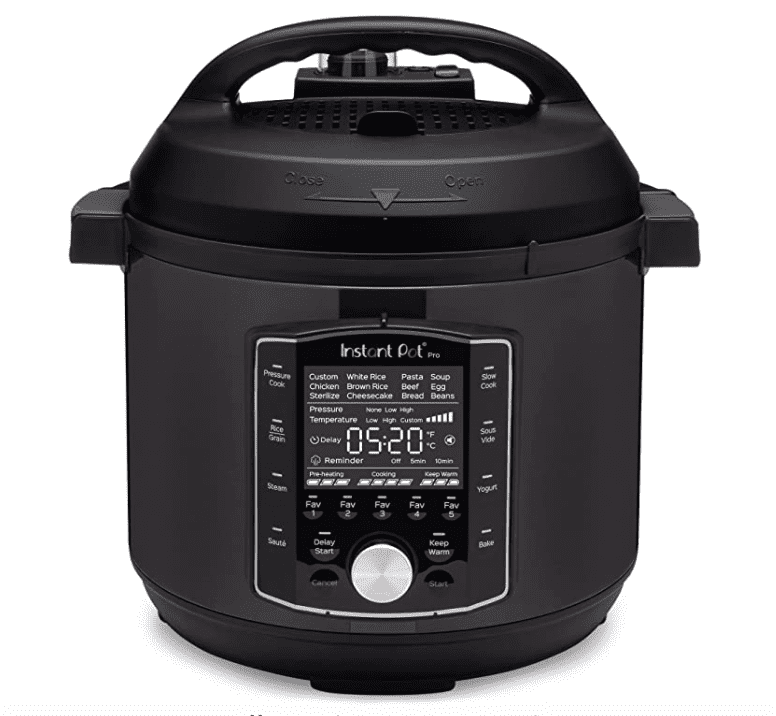 I'll admit to being late to the game on the purchase of an Instant Pot. But now that I have one, I am all in.
This wonderful kitchen appliance is a great gift idea for aspiring chefs or busy working parents who are looking for ways to put a healthy dinner on the table in a hurry.
The pressure-cooking feature makes perfect rice or tender beans in a fraction of the time required by traditional cooking methods. Simple functionality and guided set up tools make pressure cooking easy and less daunting.
But this tool isn't just for pressure cooking. The Instant Pot Pro also has 9 other settings, including slow cooking, steaming and sautéing. This amazing kitchen appliance even functions as a sous vide function.
These inexpensive, non-stick pans are not your mamma's Teflon pans and they make great gifts for aspiring chefs.
Made with a stone-derived non-stick coating, these cooking pans are free from the harmful chemicals used in many other non-stick products. And they are remarkably non-stick.
Whether your favorite chef is tossing a stir fry or making stovetop pancakes, Ozeri pans will be an appreciated every day kitchen item.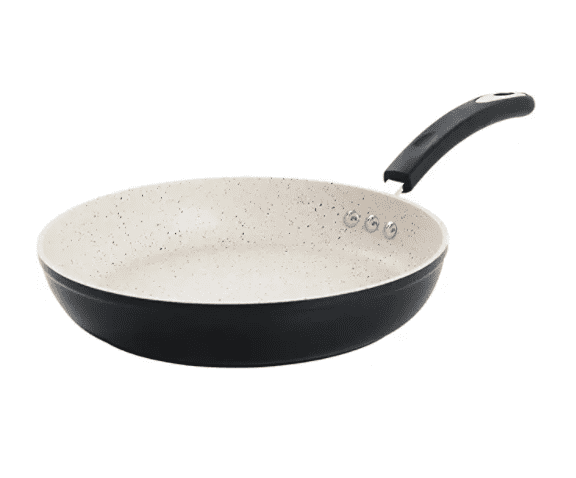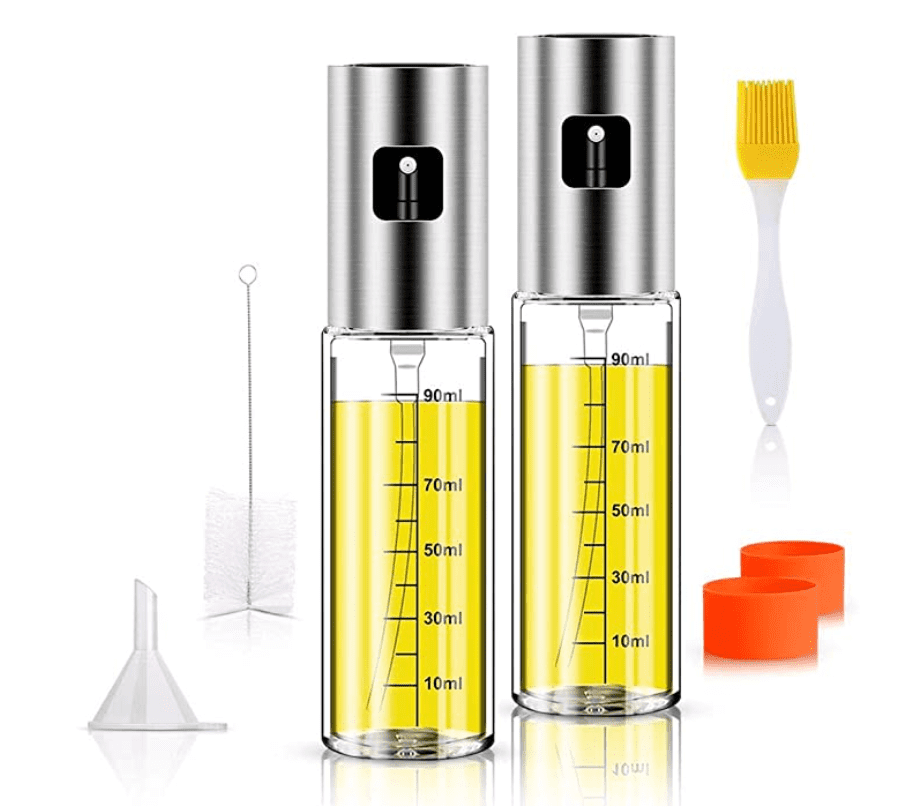 No oil / low oil cooking is all the rage these days and these non-aerosol spray dispensers make cooking with small amounts of oil so easy.
Unlike commercially packaged oil sprays that leave a sticky residue on pots and pans, these dispensers enable chefs to use their favorite cooking oils.
A few quick pumps delivers just a light coating of oil, enough to keep food from sticking to baking sheets or to enable a crispy texture on air-fried ingredients.
About Herbivore's Kitchen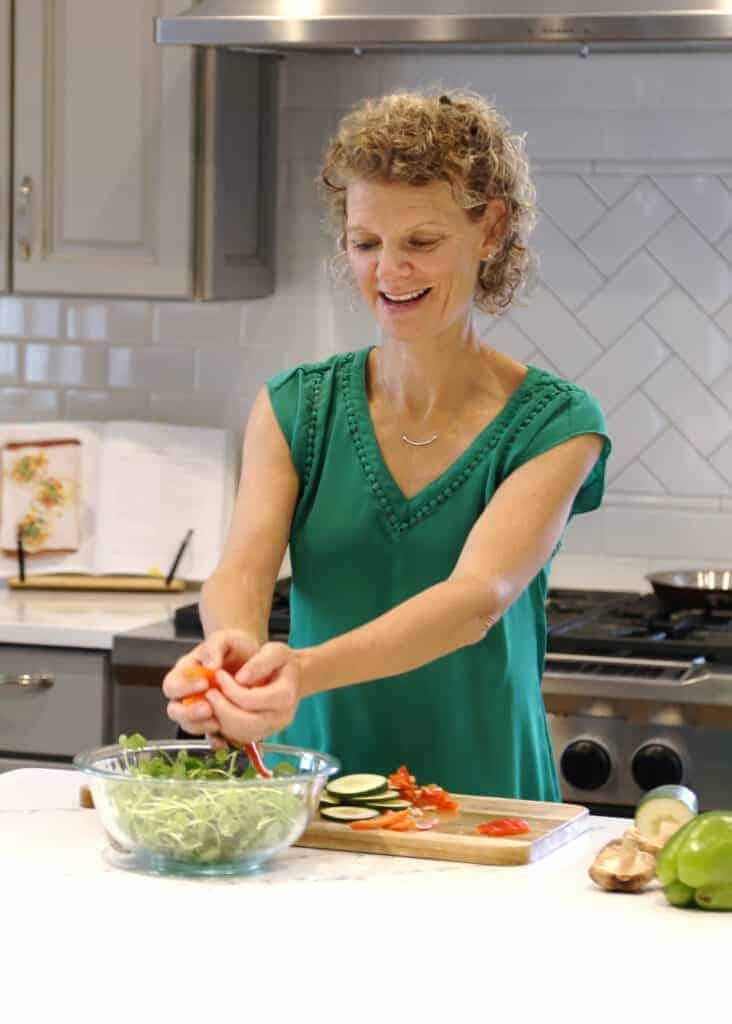 Herbivore's Kitchen is a plant-based food blog started by me, a vegan home chef, cookbook author, aspiring food photographer and how-to-be-a-better-food-blogger junkie. You'll mostly find creative and tasty vegan recipes and detailed deep dives into vegan ingredients (check out my Vegucation section) on my blog. I love knowing as much as I can about the food that I make. I'm also really into running a food blog as a business, so I've also got a section of my blog titled: Confessions of a Food Blogger where I get into the nitty gritty on how to build, manage, market and monetize a food blog.