This Microwave Asparagus: How to Steam Asparagus in the Microwave post includes affiliate links. When I find a great product or service, I like to share it with my readers. Sometimes I use affiliate links so I can earn a commission for my recommendations. Thank you for your support!
How to Steam Asparagus in the Microwave
Are you always short on time? I know the feeling. And I also know that it's hard to eat healthy when you're pressed to get dinner on the table.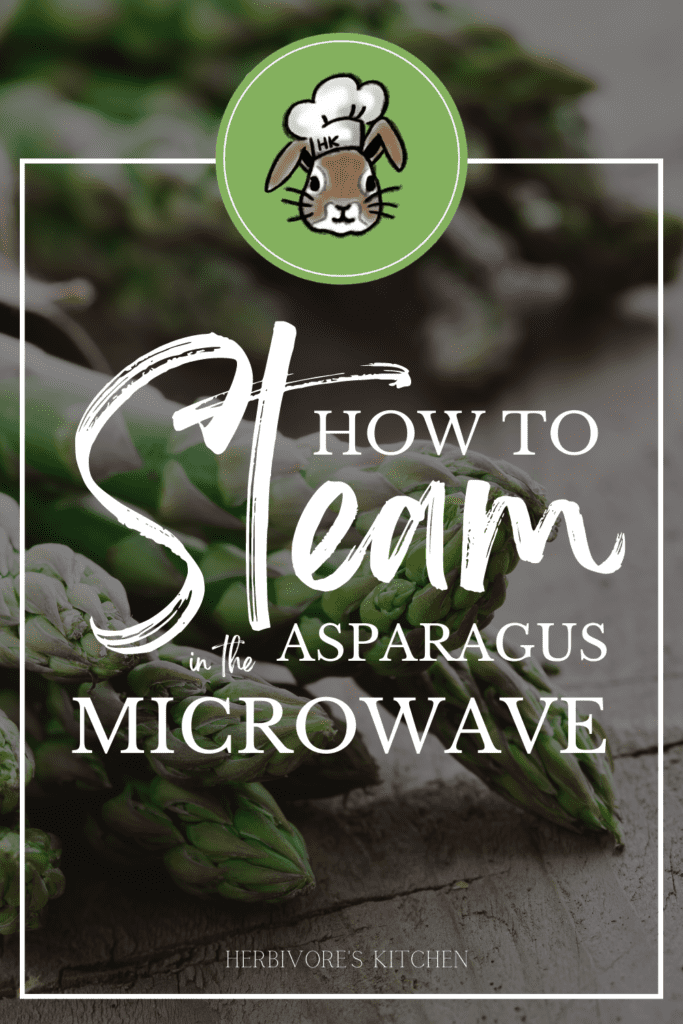 Vegetables, like asparagus, may appear to require too much preparation when you're busy but there is an alternative to boiling, roasting and sautéing it that I often use in a pinch – microwaving it.
Microwave Asparagus: Is It Healthy?
I know what you're thinking: microwaved food?
If you're a child of the 80s (as I am) the idea of microwaved food probably brings forth thoughts of TV dinners and diet meals wrapped in plastic. It's no wonder that for many of us, microwave cooking is synonymous with unhealthy cooking.
In many ways though, microwave cooking beats the alternatives. It's quicker, makes less of a mess and is… healthier.
Asparagus, as you may already know, is packed with vitamins and minerals, especially Vitamins A, C and K. The potency of these nutrients can be lost when asparagus is boiled. Roasting and sautéing are delightful, of course, but these methods often require the addition of fats, like oil and butter. Microwave asparagus, on the other hand, preserves much of the nutritional value, takes about 5 minutes total and only requires two ingredients: asparagus and water.
How to Steam Asparagus in the Microwave
Cooking asparagus in the microwave is quick and easy! Here's how you do it: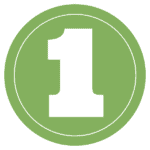 Wash the asparagus and trim the ends.
To determine where to trim, bend one of the stalks. The inedible, woody portion of the stalk should snap off, leaving the best part of the stalk behind. Line this stalk up with the rest of the bunch and then cut off the remaining ends.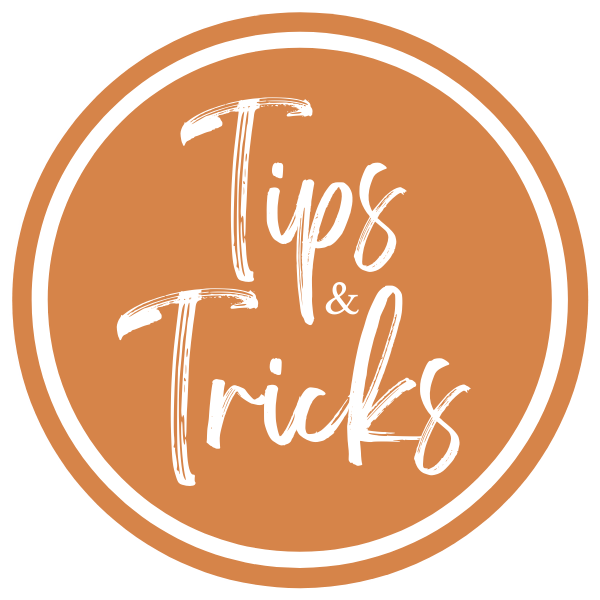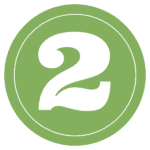 Wrap the trimmed stalks in a double layer of paper towels.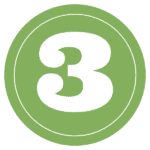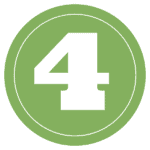 Microwave asparagus on high for ~3 minutes.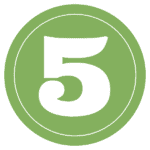 Remove the asparagus carefully. It will be steaming hot!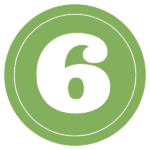 Slice and toss the microwave asparagus into a salad, stir fry, roll it into vegan sushi or serve it on the side!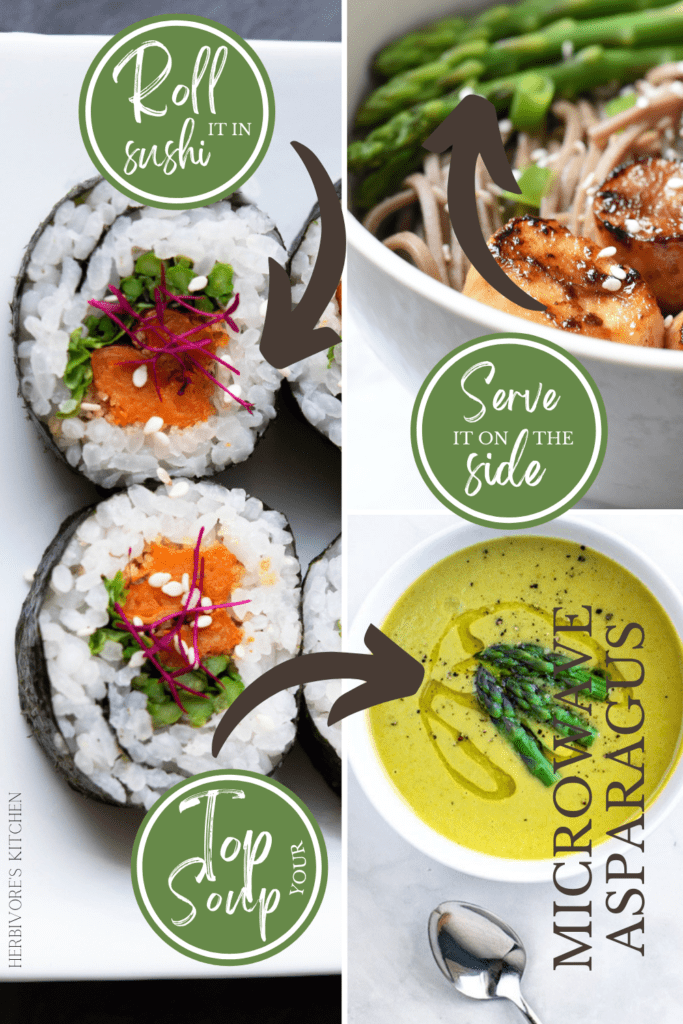 About Herbivore's Kitchen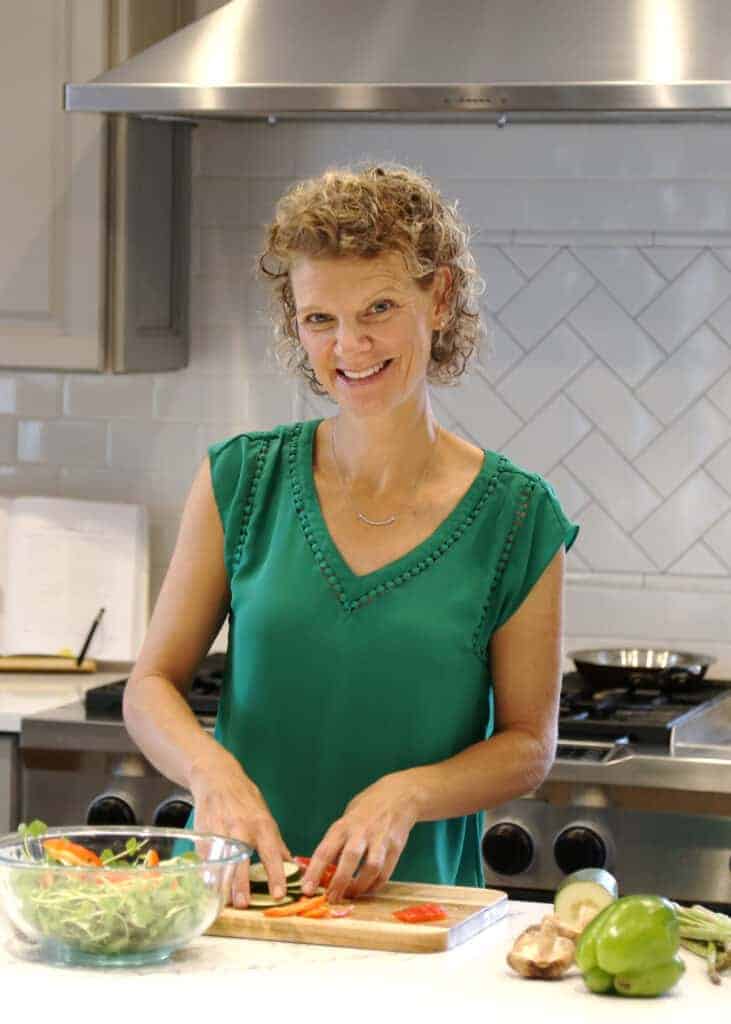 Herbivore's Kitchen is a plant-based food blog started by me, a vegan home chef, cookbook author, aspiring food photographer and how-to-be-a-better-food-blogger junkie. You'll mostly find creative and tasty vegan recipes and detailed deep dives into vegan ingredients (check out my Vegucation section) on my blog. I love knowing as much as I can about the food that I make. I'm also really into running a food blog as a business, so I've also got a section of my blog titled: Confessions of a Food Blogger where I get into the nitty gritty on how to build, manage, market and monetize a food blog.