Jump to Recipe
---
This vegan taco post includes affiliate links. When I find a great product or service, I like to share it with my readers. Sometimes I use affiliate links so I can earn commission for my recommendations. Thank you for your support!
---
Crispy Cauliflower Vegan Tacos – The Vegan Version of Fish Tacos
Vegan tacos just got a little bit yummier! These crispy cauliflower vegan tacos have all the delights of a fish taco without the fish! The cauliflower lends itself to that satisfying crunch, while the purple cabbage slaw, fresh tomatoes and sliced avocado make for a colorful, healthy vegan dinner.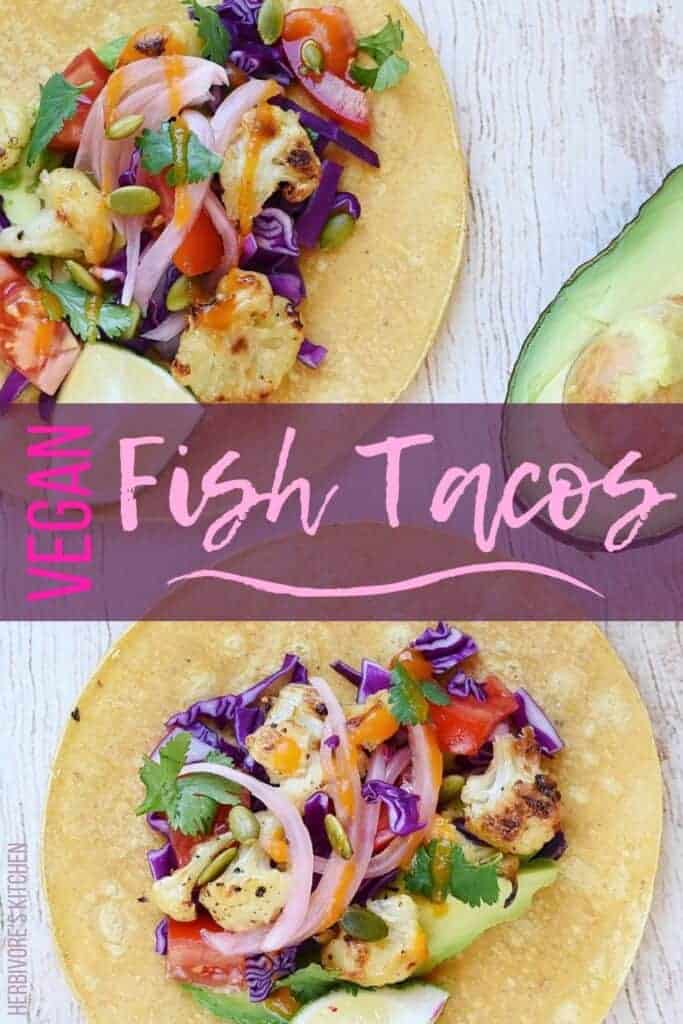 Giving Street Tacos a Vegan Makeover
Nothing says summer like fresh, colorful street tacos. For most people, the idea of street tacos calls to mind carna asada, al pastor, barbacoa and carnitas. What's a vegan to do then when craving these fresh, tasty little treats? Adapt of course!
I'm biased, but I think that the options for vegan tacos are pretty spectacular. Jackfruit makes a great substitute for shredded chicken or pork. And, I like thin-sliced portobello mushrooms in place of steak. I also make a mean vegan chorizo using kidney beans, walnuts and sundried tomatoes. Or, in the case of fried fish tacos, these crispy cauliflower vegan tacos are a very yummy alternative.
Crispy Cauliflower as a Vegan Tacos Substitute for Fish Tacos
What I love(d) about battered fish tacos was their satisfying crispy-on-the-outside, soft-on-the-inside texture. The crispy batter makes a great backdrop to zesty lime and creamy avocado. So why not try for the same thing with plant-based ingredients?
To make these vegan tacos I wanted a vegetable with a light flavor – similar to cod or tilapia. Cauliflower, especially when steamed before being battered and baked (yes! I said baked) mimics this texture really well.
I started with a single head of cauliflower and broke it into small florets. Street tacos have a pretty small surface area, so I didn't want large pieces of cauliflower. I steamed the cauliflower for about 6 minutes, until it was soft enough to pierce with a fork. Pre-steaming the cauliflower may seem like a lot of extra work, but it's this step that enables that soft interior to complement the crispy crust.
Since the cauliflower pieces were small, I didn't want to go through the trouble of individually dipping each one into the batter. If you follow me, you know that this is the method I recommend in my Baked Cauliflower Buffalo Wings. It just seemed so painstaking to dip all of those tiny florets, so I decided to experiment. Instead, I added the steamed cauliflower to a strainer 1 cup at a time and poured a little bit of the batter over it, shaking the strainer lightly to let the excess drip off. This seemed to do the trick, saving me a lot of prep time.
From there, it's just a matter of baking the cauliflower in a hot oven until the coating is crispy. To keep this vegan taco recipe on the healthy side, I use a limited amount of oil. Using a basting brush, I'll spread about 1 tbsp of a heat-tolerant oil on the bottom of a baking sheet. Then, I'll lay the cauliflower out on the sheet making sure to keep all the pieces separate. Finally, I use a non-aerosol oil dispenser to lightly coat the top of the cauliflower. A much healthier alternative to deep-frying with an equally satisfying result.
Adding Flavor to Your Vegan Fish Tacos
If you asked me what elements are necessary for a successful vegan fish taco, I would have a hard time getting that list under 10. Definitely citrus. Some spice. Creaminess…absolutely. Oh yes, you also need crunch. And some tanginess.
For this vegan taco recipe, I went for it all. Purple cabbage slaw is a great way to capture several of these elements. I kept it simple by tossing some shredded purple cabbage with olive oil, apple cider vinegar, salt and pepper. I do this first, letting it sit while I prep the rest of the dish.
For spice, you can't go wrong with habanero. I'm a huge fan of Yellowbird Habanero Sauce. It's the perfect combination of spicy and sweet. To complement the spice, I like the soothing creaminess of fresh avocado and the coolness of fresh diced tomatoes.
As far as I'm concerned, pickled red onions are a must for any vegan taco. I keep a jar of quick-pickled red onions in the refrigerator at all times. They're simple to make and keep for several weeks. I add them to more dishes than I'd like to admit.
And finally – toasted pumpkin seeds. They offer up amazing flavor and that oh. so. satisfying crunch. You can find my recipe for them here.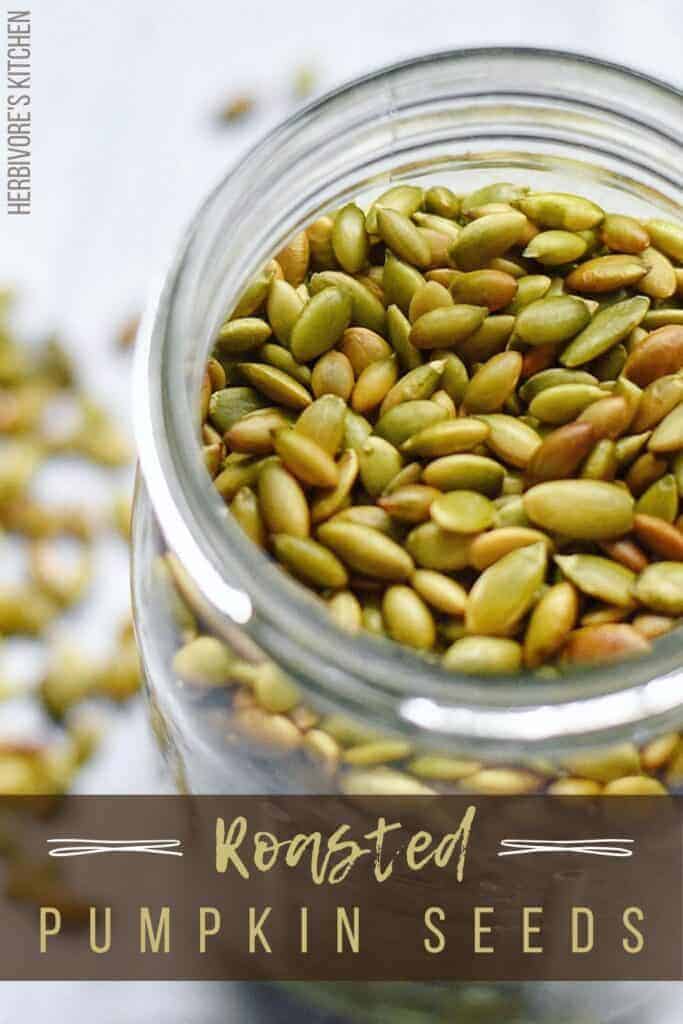 Making Homemade Tortillas for Your Vegan Tacos
Choosing the right tortillas can make or break your vegan tacos. For street tacos – smaller, snackable tacos, I like to use 4" tortillas. When I'm feeling the urge, I'll make them from scratch. It's an easy process and so worth it if you've got the extra time.
Homemade corn tortillas are a simple ratio of 1:1 masa harina and water and a pinch of salt. To make the dough, combine the masa harina, water and salt, then knead the dough until it is a Play-Doh like consistency. If it's too sticky, you'll need to add more masa harina. If it's cracking, try adding more water. Once the dough is right, cover it and let it sit for 10-15 minutes.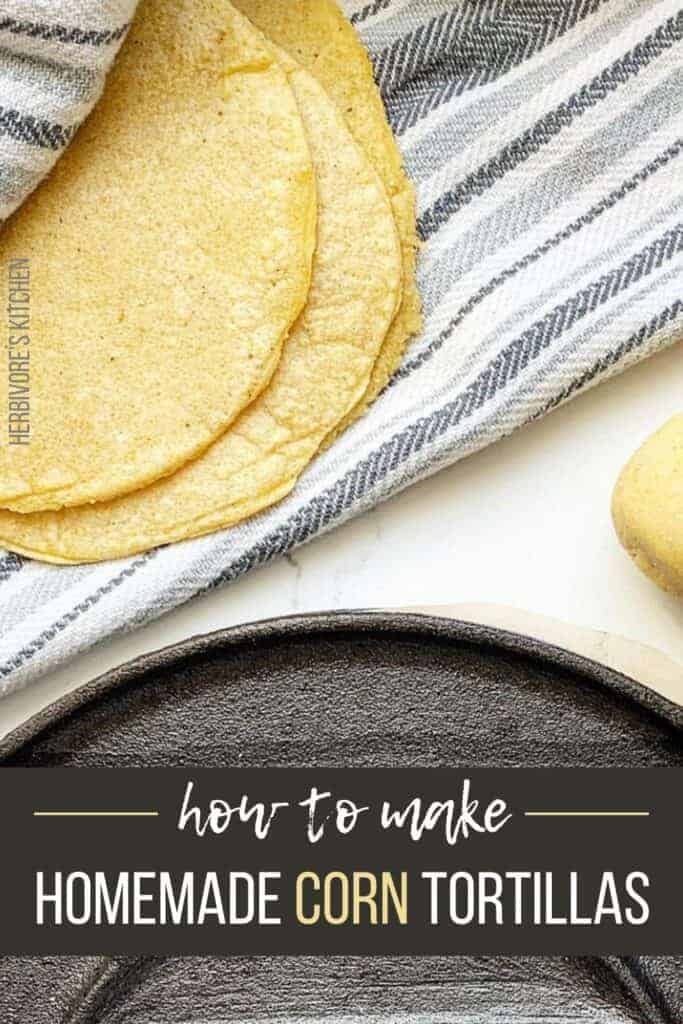 While the dough is prepping, you'll want to set up your tortillas press and a cast iron skillet for cooking. I do recommend using a tortilla press (you caught that as it went by, didn't you?). I'll admit, I'm a kitchen gadget junkie in a lot of ways, but I stand by the tortilla press as a well-equipped kitchen staple. No, you don't need it. But I'll think you'll use it for more than fresh tortillas. I use mine to make empanadas, potstickers, wontons and dumplings. It's otherwise pretty tricky to get a thin, flat consistency for making these dishes from scratch.
To set up your tortilla making station, line both the top and the bottom of the press with parchment paper. This will keep the dough from sticking to the press. Then, heat up your cast iron skillet until it's nice and hot. When you're ready, take a spoonful of the dough and roll it into a ball about the size of a golf ball. Place it in the tortilla press and press it to the desired thickness. Then add the tortilla to the hot skillet, letting it toast on each side for about 30-45 seconds. As the tortillas come out of the skillet, keep them warm inside a tortilla warmer (I mean, if you're going to buy the press) or do as I do and wrap them in a clean dish towel.
Putting Your Crispy Cauliflower Vegan Tacos Together
In this regard, this vegan recipe is a bit self-explanatory. I do have a few tips and tricks for you though. First, you'll want to time everything around the cauliflower. You want to serve these vegan tacos as soon as that comes out of the oven. You'll get the crispiest cauliflower that way.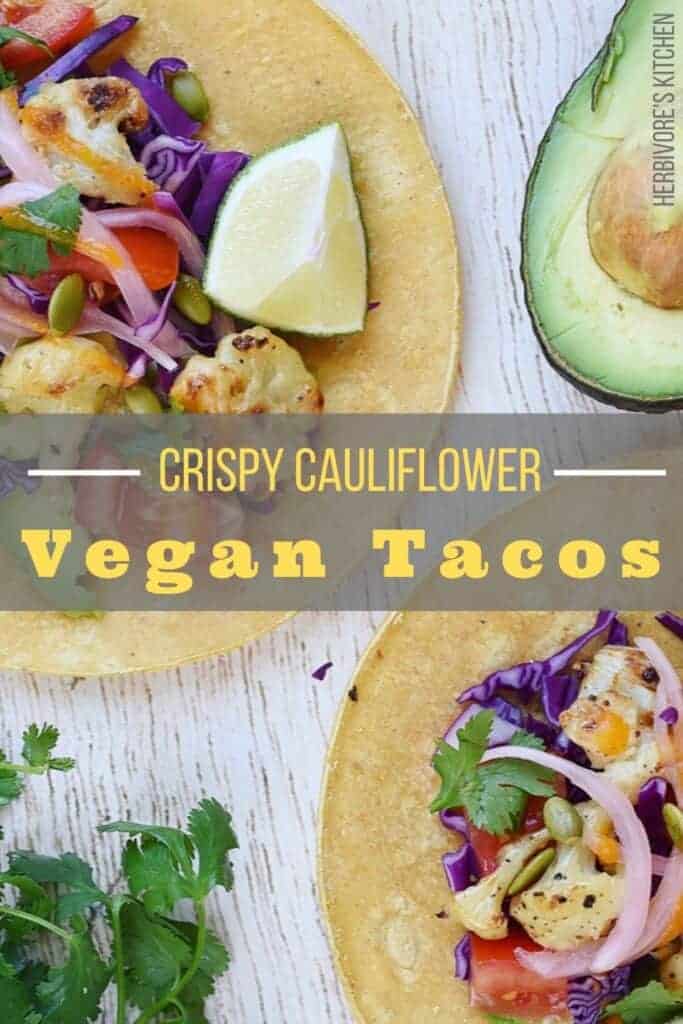 Pickled red onions (remember, these are a must in my opinion) are usually best when made the night before and allowed to rest in the refrigerator overnight. If you're really wanting them and are reading this recipe an hour before dinner, then you can make them anyway. They just won't be quite as pickled. I recommend doing that first and allowing them to sit while you prep the other ingredients.
If you're into food prep, you can easily dice your tomatoes, toast your pumpkin seeds and prep the purple cabbage for the slaw in advance. I just wouldn't dress the slaw until you're getting ready to eat.
What's in My Kitchen to Make this Vegan Recipe Easier?
Want to know what tools and resources I keep on hand to make my vegan cooking even easier? Here's a short list of what helped me create this blog post and recipe. For the complete list, visit my Shop where you can find the kitchen gadgets I like as well as a list of books that I recommend.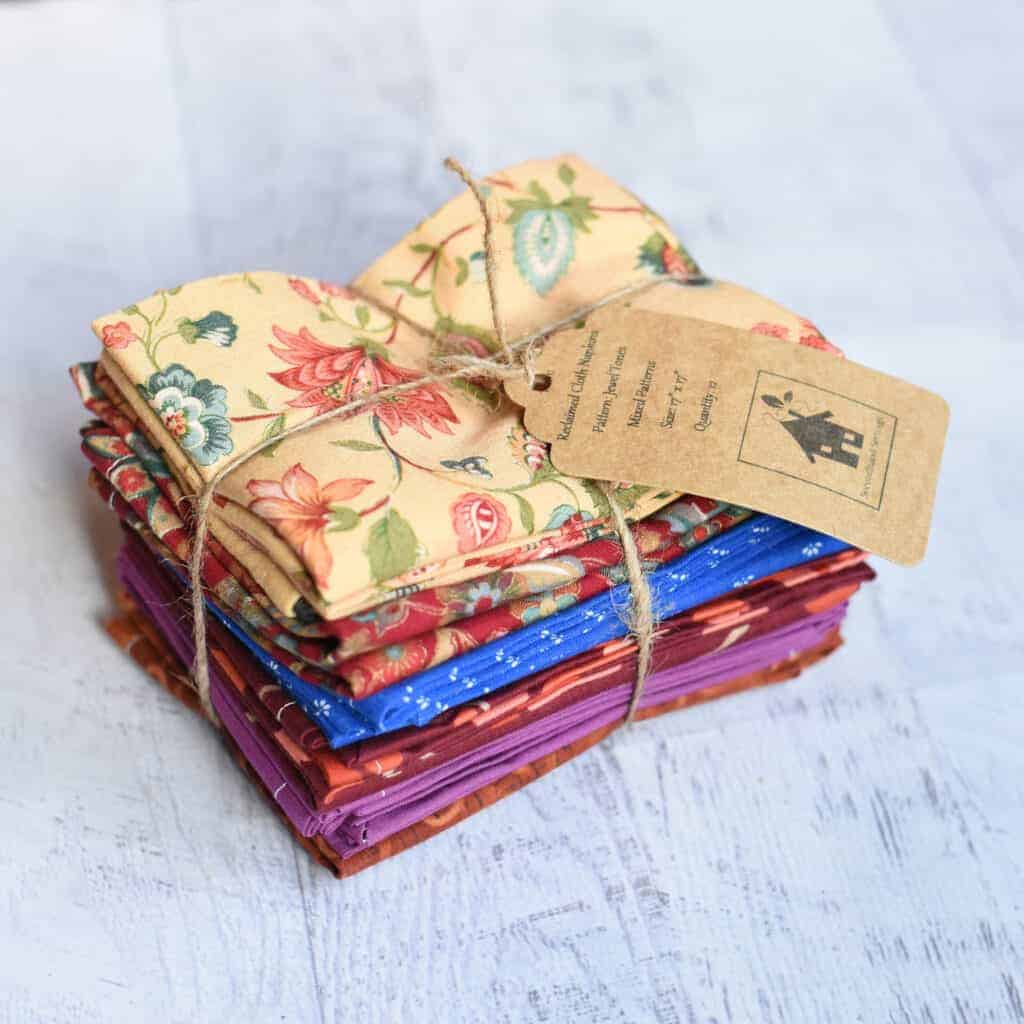 Before I get into cooking, I want to share these napkins. I found these on Etsy over a year ago and, not only do I LOVE them, I buy them as gifts for nearly everyone I know.
These napkins are upcycled and reusable, allowing you to not only avoid throwing away paper products but to also reuse fabrics – a small but significant way to cut back on water, dyes and chemicals used in the production process.
These napkins are so darling (they come in lots of different patterns and colors) and they're machine washable. I just throw them in with whatever load of laundry I'm doing. They don't wrinkle easily, so a quick fold will have them back on your table doing what they were meant to do… be reused!
I've tried a lot of non-aerosol oil dispensers over the years. Most of them were disappointments, either because they delivered a direct stream of oil instead of a mist before becoming clogged or because my hand would cramp so badly trying to hand pump out a few measly drops.
These dispensers are game changers though. I have the set of two, one that keeps olive oil and a second that I filled with grapeseed oil. They help me to use a fine amount of oil when I only need a small amount.
Steaming vegetables is an excellent way to retain their nutrients. It's also a great pre-roasting trick for vegetables like cauliflower. Steaming cauliflower before roasting it gives it a wonderful soft-on-the-inside, crispy-on-the-outside texture which is great for recipes like my Cauliflower Buffalo Wings and Roasted Cauliflower in a Sticky Lemon Sauce.
I love this steamer basket because it's simple, resizable and cleans up easily. It's also inexpensive and compacts well for easy storage in the kitchen.
These things are amazing! When I discovered parchment paper, I thought I had things figured out. No more greasing pans or ruining them with charred food. Then I discovered these silicon baking pads. They're oven-safe up to 450 degrees, dishwasher safe (top rack only) and easy to clean and REUSE!
Down a broiler pan? These aluminum baking sheets come highly recommended by the cooks who know best – Epicurious, Cooks Illustrated and Food & Wine. I bought mine because I needed a good, sturdy baking sheet to use under the broiler. One that wouldn't warp – and this one lives up to the task.
Aluminum is a good conductor of heat, so these baking sheets cook evenly. They're also light in color, so they discourage over-browning.
Are you making homemade Street Tacos or Vegan Fajitas? What stop with the fillings? Make your own tortillas with this cast iron tortilla press. This tortilla press measures 8" and the lever operates smoothly (a common issue with tortilla presses) giving you evenly pressed tortillas each time.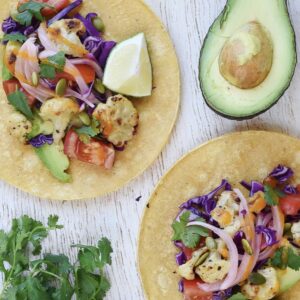 Crispy Cauliflower Vegan Tacos
Vegan tacos just got a little bit yummier! These battered cauliflower vegan tacos have all the delights of a fish taco without the fish! The cauliflower lends itself to that satisfying crunch, while the purple cabbage slaw, fresh tomatoes and sliced avocado make for a colorful, healthy vegan dinner.
Ingredients
Pickled Red Onions
1

medium

red onion

sliced thin

1

cup

apple cider vinegar

1

cup

water

1

tbsp

sugar

1

tsp

salt
Purple Cabbage Slaw
1/4

head

purple cabbage

1

tbsp

olive oil

1

tbsp

apple cider vinegar

salt & pepper

to taste
Crispy Cauliflower
1

head

cauliflower

1

cup

water

1

cup

all purpose flour

1/2

tsp

salt

1/8

tsp

pepper

1

tbsp

safflower oil (or other heat tolerant oil)

+ more for oil dispenser
Other Vegan Taco Toppings
8-10

corn tortillas

1

vine-ripened tomato

1

avocado

1

bunch

cilantro

toasted pepitas (pumpkin seeds)

find the recipe here

1

lime

cut into wedges

habanero hot sauce

optional; I like Yellowbird Habanero Sauce
Instructions
Pickled Red Onions (see Recipe Notes)
Thinly slice the red onion and pack it tightly into an 8 oz mason jar. Leave about ½ inch of space at the top of the jar.

Bring the water and vinegar to a boil. Add the sugar and salt and stir until dissolved.

Carefully pour the vinegar solution into the jar making sure to fully submerge the onions.

Allow to cool before adding the lid, then keep stored in the refrigerator for 3-4 weeks.
Purple Cabbage Slaw
Thinly slice ¼ head of purple cabbage.

Toss with olive oil, apple cider vinegar, salt and pepper. Set aside.
Crispy Cauliflower
Preheat your oven to 450º.

Wash and cut the cauliflower into small florets.

Prepare your steamer basket in a large stockpot with a small amount of water. Steam the cauliflower for 4-6 minutes.

While the cauliflower is steaming, prepare the batter by combining the flour, water, salt and pepper.

When the cauliflower has finished steaming, batter the cauliflower by dipping each piece into the batter and allowing the excess to drip off (or see my short-cut in the blog post).

Prepare you baking sheets by lining then with silicon baking mats or parchment paper. Using a basting brush, thinly spread 1tbsp of safflower (or other high-temp oil) on the bottom of the baking sheet.

Place the cauliflower florets on the baking sheet being careful to keep them separated. Lightly spray the tops of the cauliflower with additional safflower oil.

Bake the cauliflower on the middle rack for 20 minutes. Flip each piece and then bake for 10 minutes more. The cauliflower should be brown and crispy when finished.
Other Vegan Taco Toppings
While the cauliflower is baking, slice the avocado, wash and tear the cilantro, dice the tomatoes and cut the lime into wedges.

When the cauliflower is finished baking, prepare your tacos with crispy cauliflower, purple cabbage slaw, pickled red onions, sliced avocado, chopped tomatoes, fresh cilantro, toasted pepitas and habanero sauce.
Notes
I recommend making the pickled red onions the night before. Or, if you're like me, having them on hand in the refrigerator all the time. If not though, you can still make these and have the rest while you prep the other ingredients.
About Herbivore's Kitchen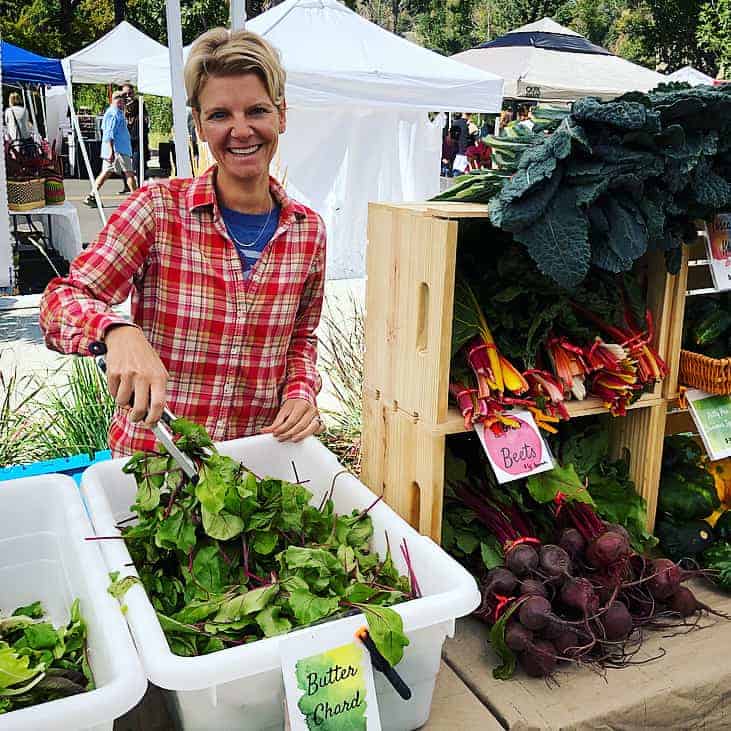 Herbivore's Kitchen is a blog run by me, a plant-based home chef and aspiring food photographer. I switched my and my family's diet to a plant-based diet after learning about the health benefits of going vegan. Making this change has prompted a variety of food and holistic-lifestyle related questions that I explore through this blog. I talk about how to pick and prepare the most nutritious foods, to how to reduce waste at home, to how to live a more sustainable lifestyle while on the road.