Jump to Recipe
---
This Asian slaw salad recipe includes affiliate links. When I find a great product or service, I like to share it with my readers. Sometimes I use affiliate links so I can earn commission for my recommendations. Thank you for your support!
---
Asian Slaw Salad with Ginger Miso Dressing
Looking for lighter vegan recipes for the summer? Look no further than this Asian Slaw Salad with Miso Ginger Dressing! This Asian slaw recipe features carrots, cucumbers, watermelon radishes and mandarin oranges for a tasty treat! Topped with ramen noodles and a tangy ginger miso dressing, this Asian slaw salad is the perfect vegan dinner!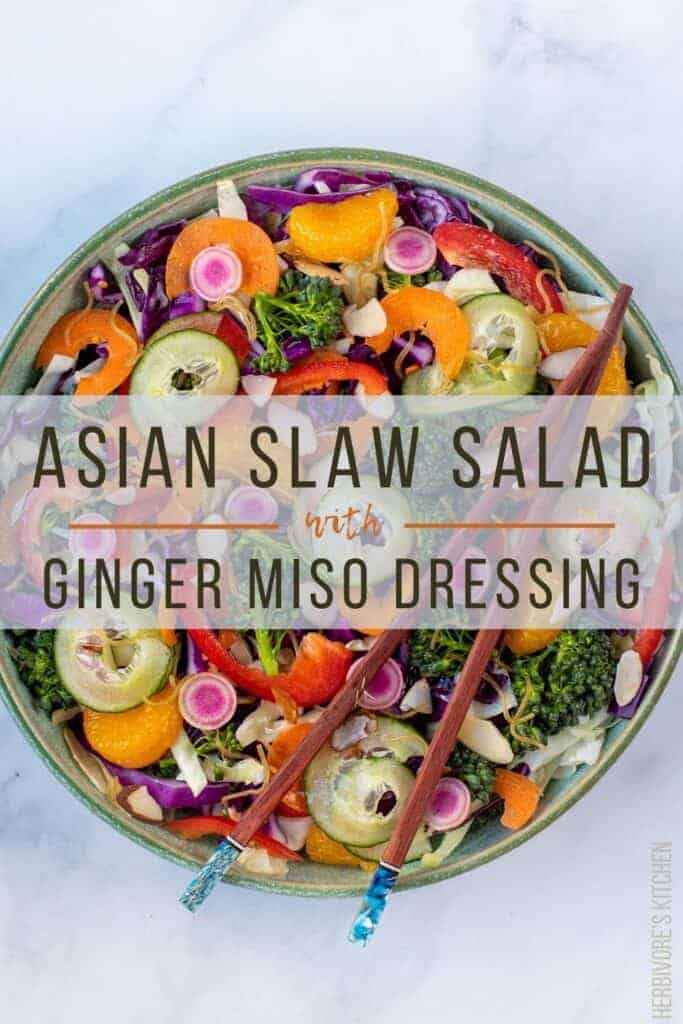 What's in an Asian Slaw Salad?
This is the wonderful thing about salads – they're largely up to you! For this vegan recipe, I used two types of cabbage – purple cabbage and napa cabbage. Cabbage is a nice change from lettuce, giving this Asian slaw salad some extra crunch. For color, texture and, of course flavor, I added a variety of vegetables. Look closely and you'll see shredded carrots, English cucumber, watermelon radishes, red peppers and broccolini. Finally, to give this Asian salad a little something extra, I added mandarin oranges and sliced almonds.
Making this Asian Slaw Salad a Meal
It's probably true that anytime you hear "salad" in response to the question "what's for dinner" you're first thought is that you're going to be hungry later. Salads have the reputation of being an appetizer instead of the main event, but that doesn't have to be the case. I added Lotus Foods' Millet and Brown Rice Ramen Noodles to this Asian salad to give it some additional texture and flavor and to make it more filling.
Ramen noodle salads are a very satisfying way to get a vegan dinner on the table, but I have found that there are some tricks to the trade. In this case, I softened my ramen noodles before adding them to my salad. This still gave me the crunch I desired, but with a bit less edge. To each his own, but I find that just crumbling dry ramen noodles into my salad creates a little too much contrast.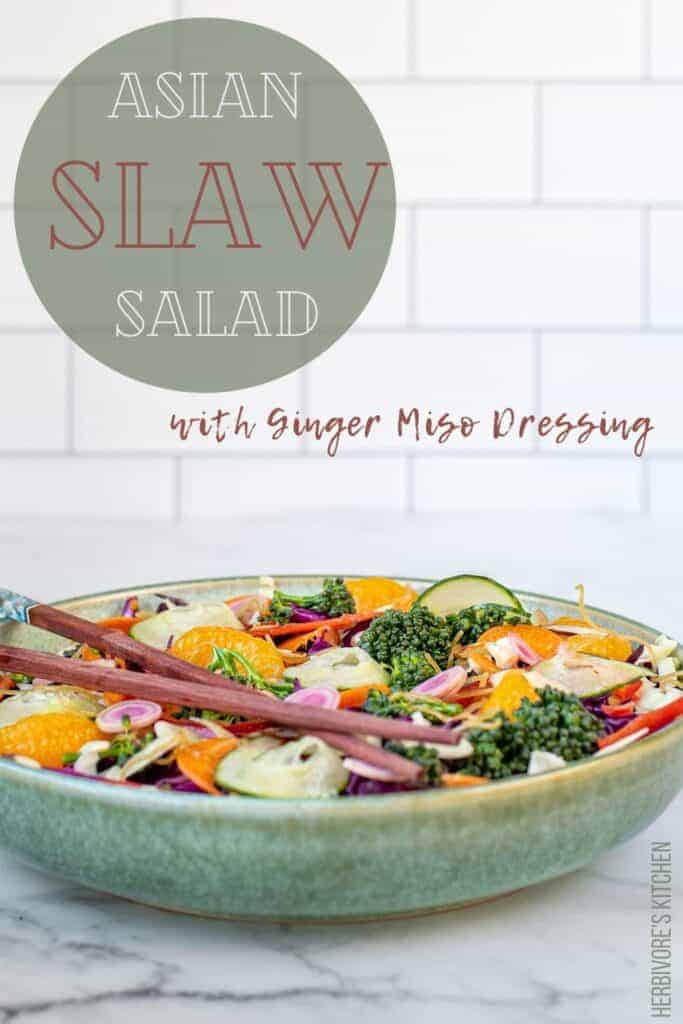 To do this, I first broke the ramen noodles into smaller pieces. Then, I covered them in hot water and allowed them to sit until they were softer. Not fully cooked, but softer. This took about 5 minutes. I then drained them and allowed them to dry before tossing them into my salad.
Getting the Full Asian Slaw Salad Experience
Typically, what really makes a salad is the salad dressing. This Asian slaw salad is no exception (although I do like to think that those watermelon radishes – from my garden, no less – are pretty spectacular as well).
For this Asian salad, I decided on an easy ginger miso dressing. This came together in about 5 minutes in my mini food processor. The miso paste gives this salad an Asian-inspired edge, while the rice vinegar gives it a wonderful tang. To round it all out, I added just a dash of toasted sesame oil and a bit of maple syrup for sweetness.
What's in My Kitchen to Make This Asian Slaw Salad Recipe Easier?
Want to know what tools and resources I keep on hand to make my vegan cooking even easier? Here's a short list of what helped me create this blog post and recipe. For the complete list, visit my Shop where you can find the kitchen gadgets I like as well as a list of books that I recommend.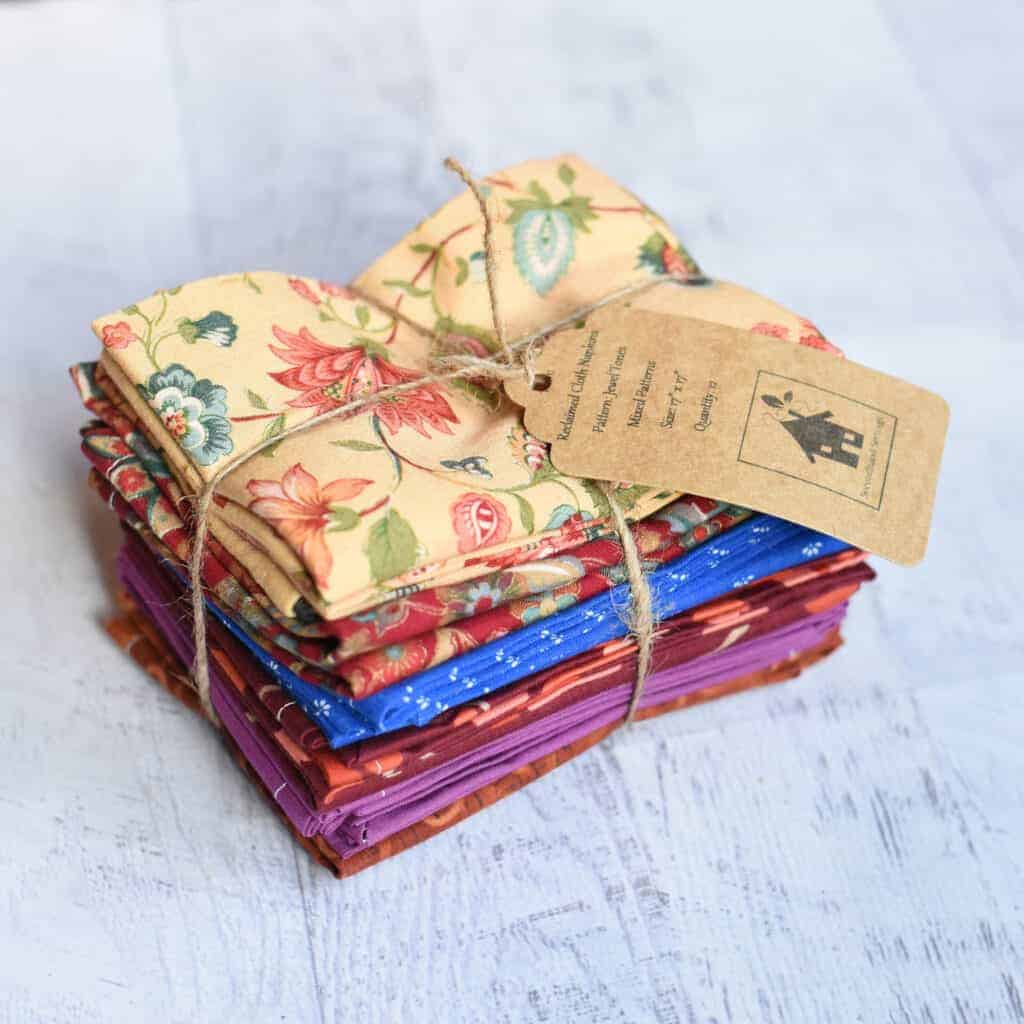 Before I get into cooking, I want to share these napkins. I found these on Etsy over a year ago and, not only do I LOVE them, I buy them as gifts for nearly everyone I know.
These napkins are upcycled and reusable, allowing you to not only avoid throwing away paper products but to also reuse fabrics – a small but significant way to cut back on water, dyes and chemicals used in the production process.
These napkins are so darling (they come in lots of different patterns and colors) and they're machine washable. I just throw them in with whatever load of laundry I'm doing. They don't wrinkle easily, so a quick fold will have them back on your table doing what they were meant to do… be reused!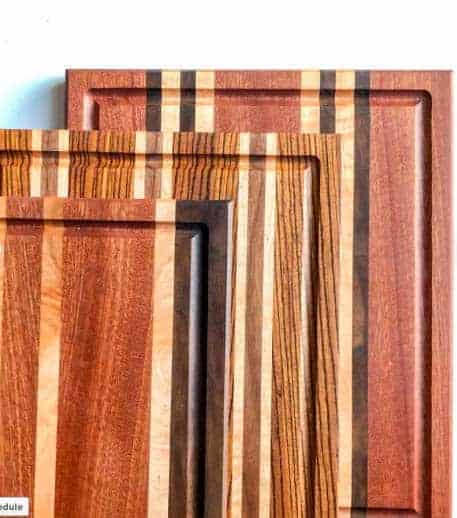 Recently, I spent some time researching the best cutting boards. I've been a plastic cutting board believer for a long time. And, yes, you can put them in the dishwasher.
Wood cutting boards, though, are a healthier option. This board I found on Etsy is made of maple and walnut, both hardwoods. Hardwoods are fine-grained, offering up less deep cuts for bacteria to hide. They're also "self-healing" in that, over time, the wood will partially repair itself over time. So, a well-cared for wood cutting board, even though it costs more at the outset, should last you a long time.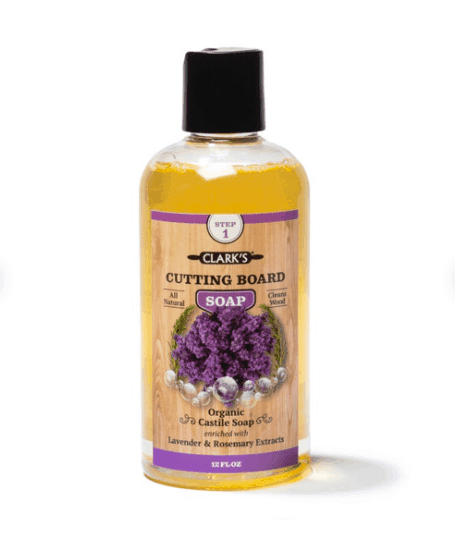 Speaking of wood cutting board care… this natural castile-based soap is free from animal products. Just another step in making your kitchen more sustainable! And it's scented with rosemary and lavender oils, so it smells amazing too!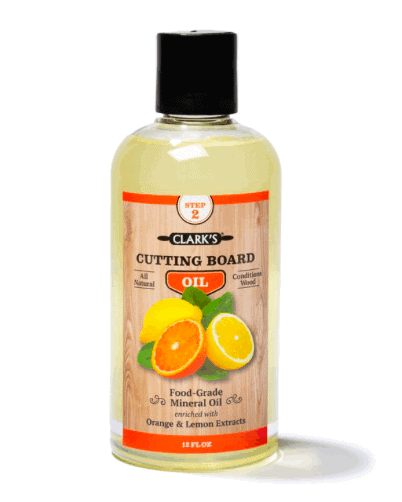 And, after you clean your wood cutting board, be sure to treat it with food-grade mineral oil. Mineral oil will help prevent your cutting board from drying and cracking, thereby extending its useful life. I like this mineral oil because it exceeds FDA standards for food-grade mineral oil and it doesn't contain any potential allergens, enabling you to use it without worry.
No, that's not the brand. It's just the idea! But, I own this set of Global™ knives and They're some of my most prized possessions in the kitchen. This set is universally well-rated for the at-home chef and will get you a good, solid set of knives without totally breaking the bank.
There are a few tools in my kitchen that get used all the time and this mini 4-cup food processor is one of them. It's perfect for sauces that don't require me to bring out the big guns. Clean up is easy and it doesn't take up much space.
Vegetables never had it so good!
I'm telling you, vegetables just taste better when you cut them into fun shapes. Okay-that's only partially true. What totally true is that you can spiralize zucchini and replace your pasta for a veggie-forward "pasta" dinner (and make it even better by topping it with my Homemade Garden Vegetable Tomato Sauce). Not into zucchini? How about those crispy sweet potato chips topping my Veggie-Loaded Easy Vegan Ramen Soup? Who doesn't love chips!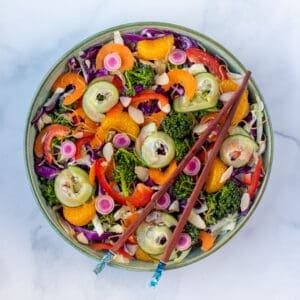 Asian Slaw Salad with Ginger Miso Dressing
Looking for lighter vegan recipes for the summer? Look no further than this Asian Slaw Salad with Miso Ginger Dressing! This Asian slaw recipe features carrots, cucumbers, watermelon radishes and mandarin oranges for a tasty treat! Topped with ramen noodles and a tangy ginger miso dressing, this Asian slaw salad is the perfect vegan dinner!
Ingredients
1/2

head

napa cabbage

shaved or sliced thin

1/2

head

purple cabbage

shaved or sliced thin

1

carrot

spiralized

1

English cucumber

spiralized

1/2

red pepper

deseeded and sliced thin

1

small bunch

broccolini

trimmed and cut into small florets

2-3

watermelon radishes

sliced thin

1/4

cup

sliced almonds

1

cake

Lotus Foods' Millet & Brown Rice Ramen Noodles

1/4

cup

olive oil

1/4

cup

rice vinegar

1

tsp

fresh ginger

minced

1

tsp

fresh garlic

minced

1

tbsp

maple syrup

1

tbsp

yellow miso paste

salt & pepper

to taste
Instructions
Prepare the vegetables as directed. Toss together in a large salad bowl.

Break the Lotus Foods' Millet and Brown Rice Ramen Noodles into smaller pieces and add to a small bowl. Cover with very hot water and allow to sit until the noodles have softened. Do not fully cook the noodles – you just want a softer crunch. Spread the softened noodles out on a clean towel and pat dry.

Combine the olive oil, rice vinegar, fresh ginger, fresh garlic, maple syrup and miso paste in a mini food processor and blend until smooth. Toss the salad in the dressing and top with the dried ramen noodles, mandarin oranges and sliced almonds. Season to taste with salt and pepper.
About Herbivore's Kitchen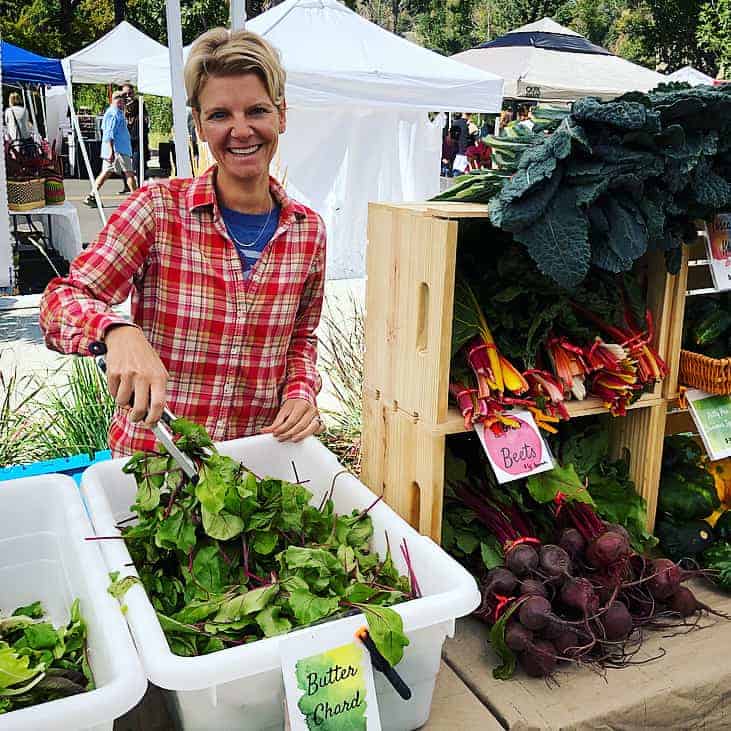 Herbivore's Kitchen is a blog run by me, a plant-based home chef and aspiring food photographer. I switched my and my family's diet to a plant-based diet after learning about the health benefits of going vegan. Making this change has prompted a variety of food and holistic-lifestyle related questions that I explore through this blog. I talk about how to pick and prepare the most nutritious foods, to how to reduce waste at home, to how to live a more sustainable lifestyle while on the road.