Jump to Recipe
Garden Vegetable Homemade Tomato Sauce
Don't be afraid to try making your own homemade tomato sauce. Full of garden vegetables, this marinara sauce recipe will have you wondering why you didn't always make your own homemade spaghetti sauce. It's really that easy! As an added bonus, it goes really nicely with my Mushroom, Walnut and Quinoa Vegan Meatball Recipe!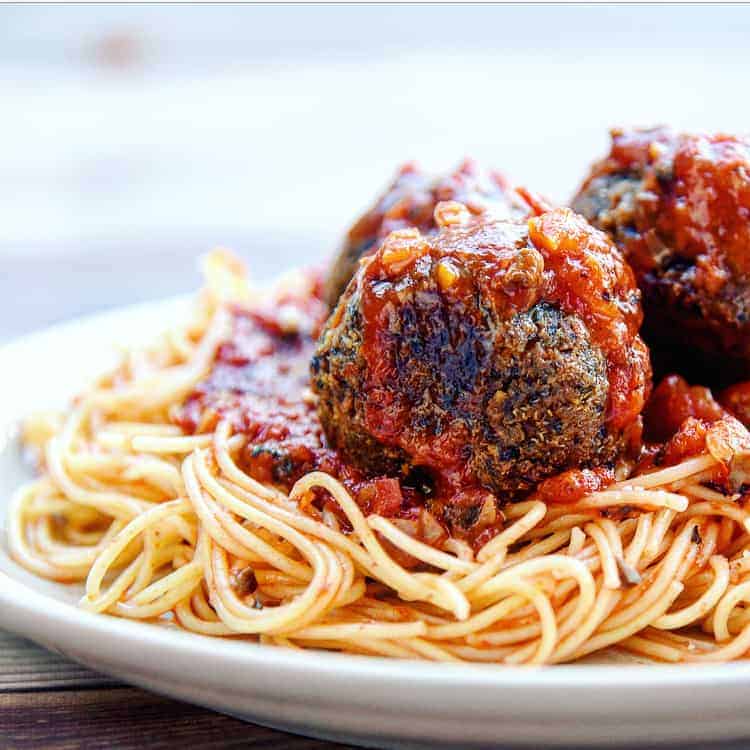 Homemade Tomato Sauce vs. Jarred Tomato Sauce: What's the Healthier Choice?
I used to view making my own homemade spaghetti sauce as a truly daunting task. I just pictured a lot of time in the kitchen with a big mess at the end. That, and tomato sauce in a jar seemed like one of those products I could rely on to get dinner on the table quickly.
And it is. It's super convenient. Between a box of pasta and a jar of spaghetti sauce, you can have dinner for four people on the table in 15 minutes. Jarred spaghetti sauce doesn't have to be unhealthy either. With a little information, you can chose a brand that has limited added salt and sugar and uses healthier options like olive oil over highly processed oils. To prove that I'm not anti-jarred tomato sauce, here's a helpful article on choosing the best brand of jarred spaghetti sauce.
How Homemade Tomato Sauce Stacks Up
The thing is, homemade tomato sauce doesn't take that much longer and it gives you a lot more control over what you're eating. For example, olive oil. I said above that the best of the jarred spaghetti sauces will use olive oil over other more highly processed oils, but did you know that not all olive oils are created equal? Many brands of olive oil sold at your local grocery store are highly processed, potentially robbing you of valuable health benefits. If you make your own sauce, you can start with the best, healthiest ingredients. Need some help picking out good olive oil? This short article from Well & Good is a great place to start.
Additions of sugar and salt are also pitfalls of jarred tomato sauce. But, when you make your own, you're far better able to control the inclusion of those ingredients. Start with low-salt or no-salt canned tomatoes and get a sweet, rich umami flavor by caramelizing your tomato paste in the cooking process (see my write-up on how to caramelize tomato paste here) and adding carrots into the mix. And don't forget, salt isn't the only flavor enhancer available (although, I do use it). Adding a splash of lemon juice during the cooking process will make your tomato sauce sing!
Homemade Tomato Sauce: It Really Is That Easy!
Now that I've convinced you that making your own homemade tomato sauce is healthier, let's talk about how easy it is. Homemade tomato sauce is really just some basic ingredients: olive oil, onions, garlic, oregano, basil, thyme, salt, tomato paste and crushed tomatoes. Cooked correctly, these ingredients alone will give you a tasty homemade tomato sauce and the smell of it simmering will make your house smell amazing. If you want to take your homemade spaghetti sauce a step further though, consider it an excellent vehicle for loading up on some extra vegetables. I like to add carrots, celery and button mushrooms to mine.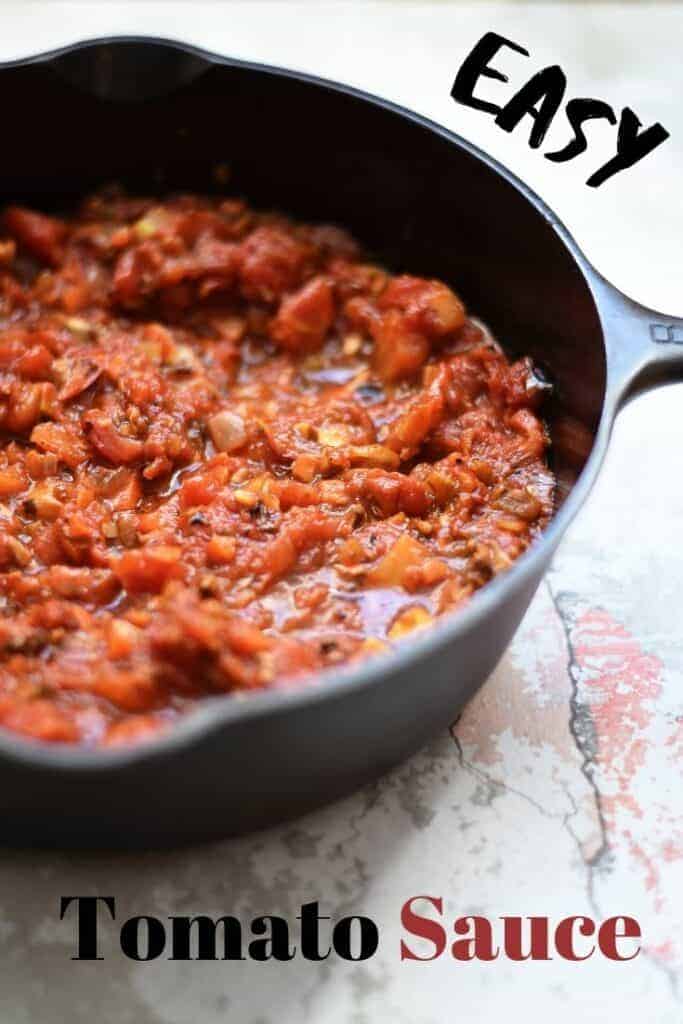 In terms of easy, this homemade spaghetti sauce is a one-pot wonder. I start by gently sautéing some onions in olive oil in my cast iron skillet until they're soft and slightly browned. Then I add some garlic, the mushrooms, carrots, celery and my herbs, cooking them until the garlic and herbs are fragrant. After that, I caramelize my tomato paste by simmering it with these ingredients until it turns a dark, brick red. If you're feeling extra culinary, a splash of red wine at this stage will work to deglaze the pan and add a touch of flavor-enhancing acidity to the sauce. Follow this by adding your canned tomatoes and let the whole pot simmer for 10-15 minutes until the carrots are soft.
Want to know the real trick though? Add some fresh lemon juice at the end of the cooking process. Remember earlier when I suggested that salt is just one type of flavor enhancer. Did you know acids, like lemon juice, can go a long way toward making an ordinary tomato sauce and extraordinary tomato sauce?
Acid at the End: Why You Should Add It to Your Homemade Tomato Sauce
This trick, adding acid to the end of the cooking process is one that appears in so many of my recipes. For example, I add lime at the end of my Vegan Tom Yum Soup Recipe as well as at the end of my Vegan Posole Soup Recipe. Honestly, if I know someone is making my Veggie Loaded Pho Recipe, I demand that they don't skip the lime at the end. The recipe just needs it.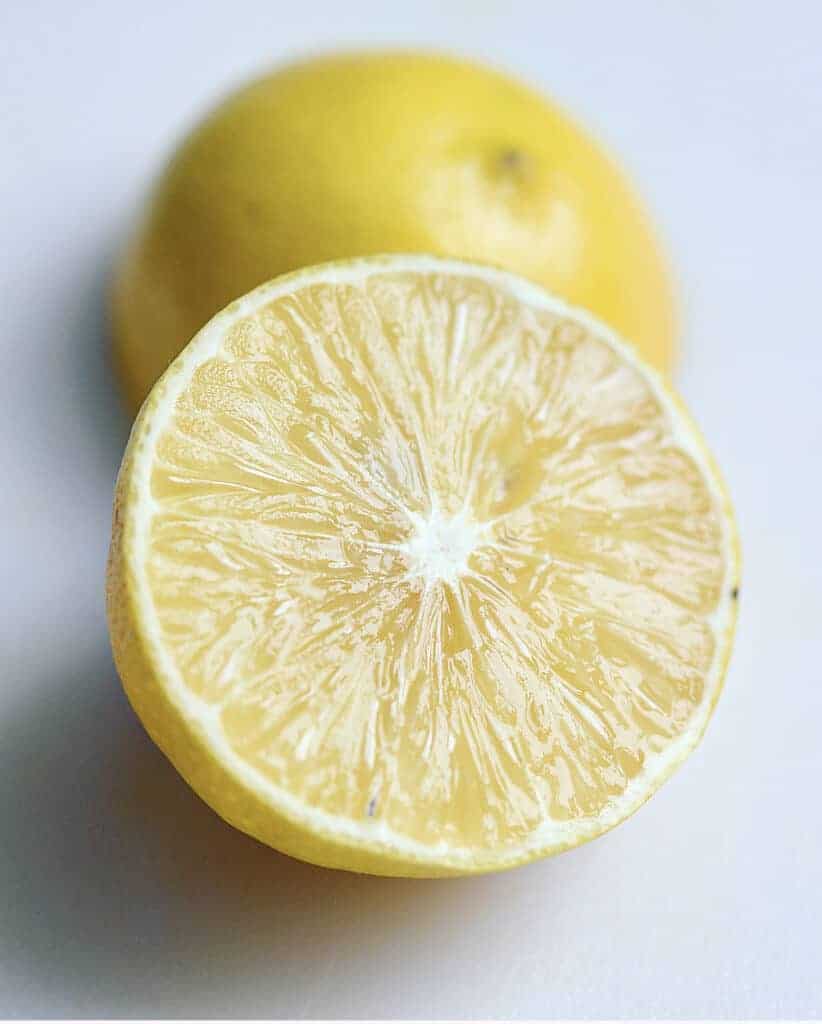 Until recently, this was something I did just because… at some point… a long time ago… a recipe told me to. And, well, everything just tastes better when you do. Recently though, I've become a lot more interested in the why. And so, for this blog post, I thought I'd dig into this practice a little bit.
My Latest Rabbit Hole: Food Chemistry
When I get interested in something, my very first reaction is to build up an arsenal to attack the interest. I have no patience for going in lightly. So, when I got really interested in food chemistry, I bought a small library of food science books. As a part of this library, I ordered a copy of Samin Nosrat's Salt Fat Acid Heat and promptly devoured it. When I was done with that, I went through the bibliography and bought the books referenced in it.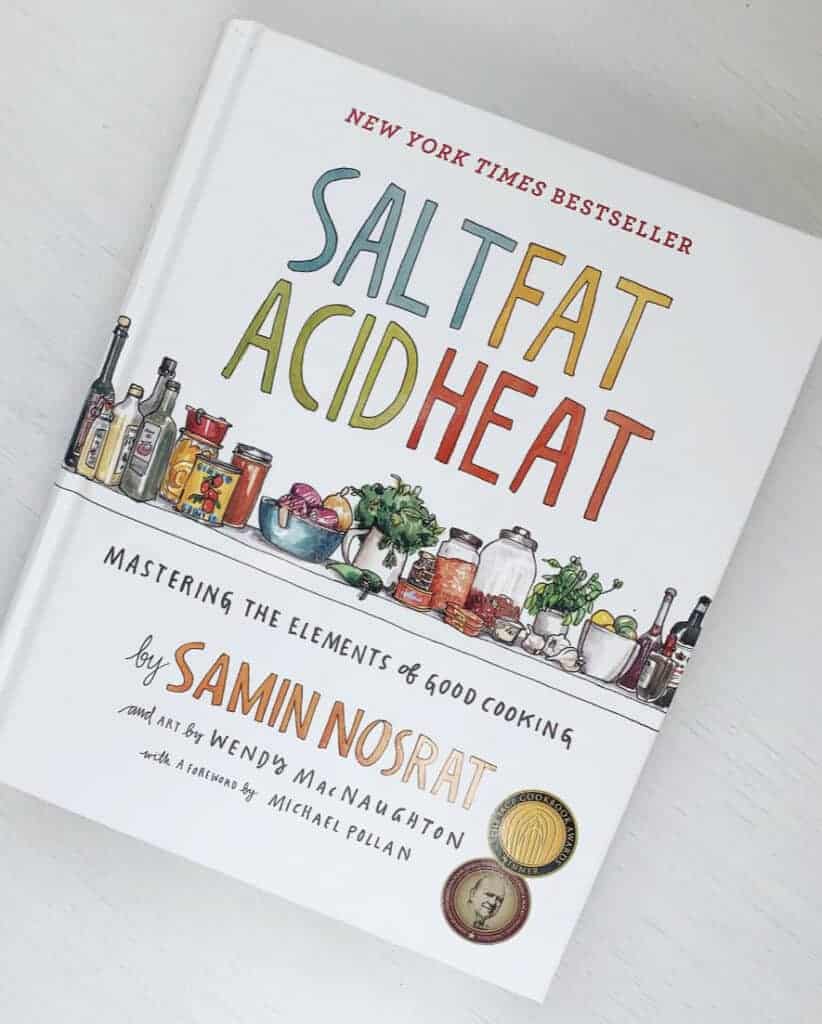 If you're at all interested in food chemistry, then you need Salt Fat Acid Heat. While it's not designed specifically for vegan cooking, it's still highly applicable. One of the criticisms I hear most often about vegan cooking (second only to how much chopping is involved) is that people think it has to lack flavor. That's not true. You just need to know how to use certain ingredients – spices, herbs and fats – effectively. Vegan food can truly be as tasty as its omnivorous counterpart.
Adding Acid to Enhance Flavor
Like spices and herbs, the addition of acid to a recipe is a flavor enhancer. You might think that adding lemon juice to tomato sauce will make the tomato sauce sour, but it doesn't. At least not if you add it in the right amount. It brightens and enhances the existing flavors by balancing them out. In this case, adding some lemon juice at the end of the cooking process really brightens up the sauce. You can taste the tomatoes, carrots, celery and mushrooms in a way that you couldn't before. Don't believe me? Here's an experiment: make this sauce and taste it before you add the lemon. Then add the lemon and taste it again. You should notice a difference. It's like putting glasses on your taste buds. Everything is enhanced.
Learning how to do this may take time – different acidic sources apply to different types of cuisines. And, adding them at different stages of the cooking process will change the way the dish turns out. If you're interested in this, Salt Fat Acid Heat has a pretty cool chart to help. It identifies which acidic sources apply to different cuisines and which stages to try adding them.
A final word to the wise on adding lemon juice to your tomato sauce: Use Fresh Lemons! Store-bought lemon juice will likely have an altered flavor because of the addition of preservatives. Nothing is going to beat fresh squeezed lemon juice. While it requires a little extra effort, it will be worth it. I use fresh lemon juice a lot, so I typically buy 4-5 lemons at a time. Using a citrus juicer (see below), I'll make enough lemon juice to spike my black tea, make a turmeric and ginger hot shot when the weather demands it AND flavor enhance all of my favorite dishes. Fresh lemon juice will keep in the fridge for one-to-two weeks.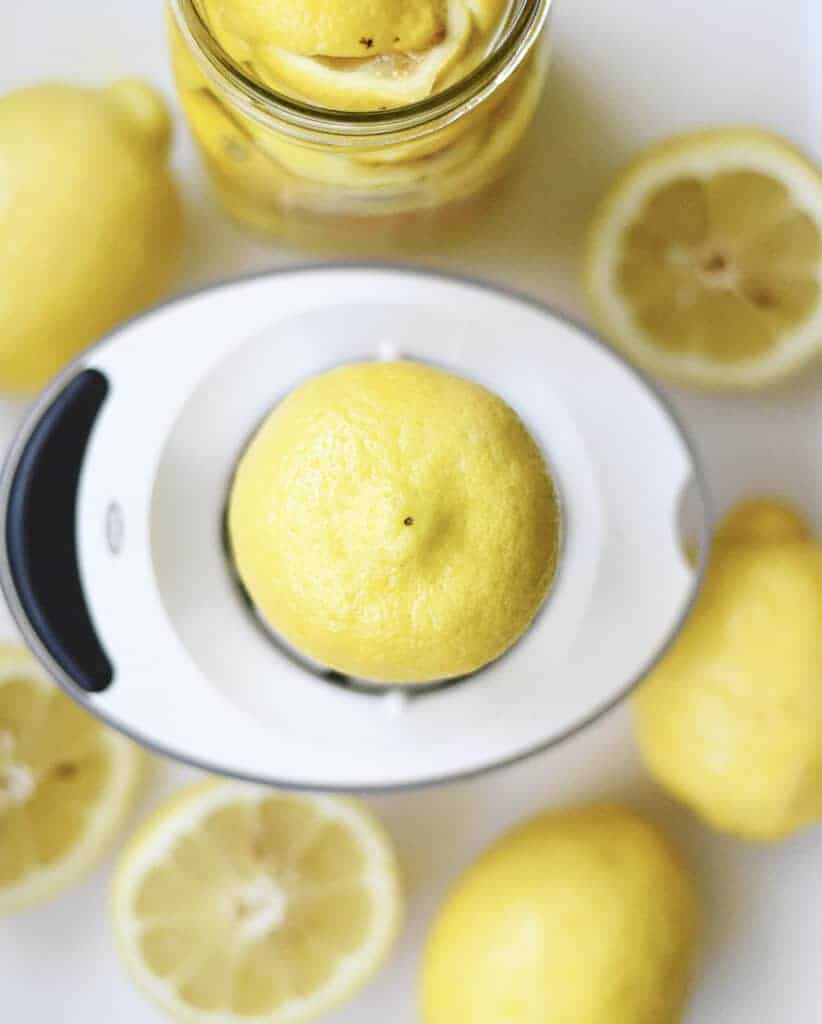 Feeding Your Homemade Tomato Sauce to Picky Kids
One final word on making your own homemade tomato sauce: consider blending it. While all those vegetables might make you smile, they're often tricky to get past your kids.
When I make my sauce, I do like to keep it chunky. I like to see my vegetables in the sauce and experience the texture of them when I eat it. My kids are as opposed to this idea as I am for it. If my son spots an onion (or my daughter a mushroom) there's a lengthy discussion about what they are and are not willing to do for dessert. It's not that they don't like the sauce, they just don't like the texture.
There's an easy fix to this – an immersion blender. There are a handful of kitchen tools I reach for regularly and my immersion blender is one of them. This simple tool offers a way to puree soups and sauces with minimal mess. If you don't own one, I recommend considering it for your kitchen tool kit, especially if you have picky-eater kids who just won't eat a vegetable that they can see. With a few pulses, you can render any identifiable pieces of tomatoes, mushrooms, carrots or celery into just spaghetti sauce while still delivering the nutritional benefits.
What's in My Kitchen to Make This Homemade Tomato Sauce Recipe Easier?
This post includes affiliate links. When I find a great product or service, I like to share it with my readers. Sometimes I use affiliate links so I can earn commission for my recommendations. Thank you for your support!
I often get asked what tools I have that help me pull all of my recipes together. Below, I included a list of items I love along with a description about why I like them so much. If you have any questions about them, please feel free to reach out to me in the comments!
About Herbivore's Kitchen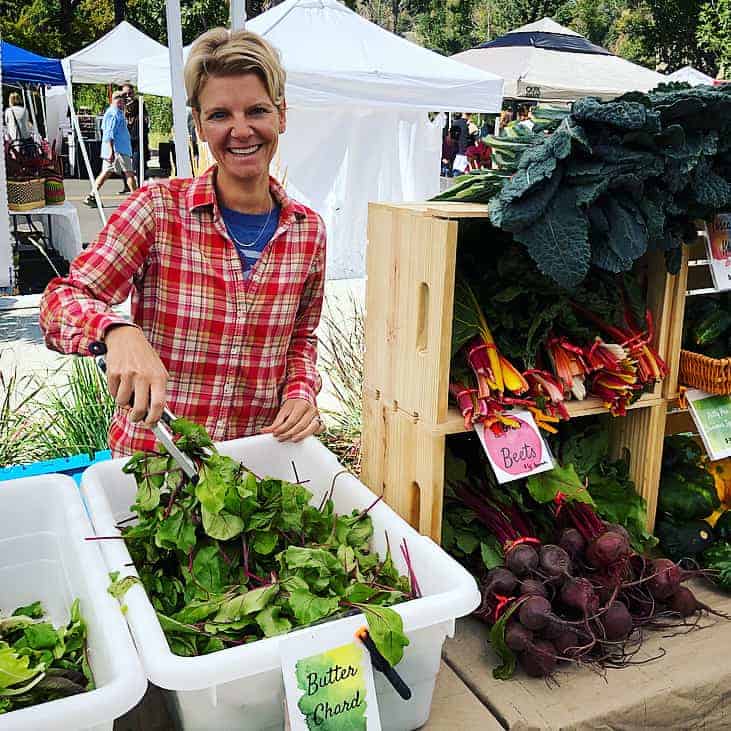 Herbivore's Kitchen is a blog run by me, a plant-based home chef and aspiring food photographer. I switched my and my family's diet to a plant-based diet after learning about the health benefits of going vegan. Making this change has prompted a variety of food and holistic-lifestyle related questions that I explore through this blog. I talk about how to pick and prepare the most nutritious foods, to how to reduce waste at home, to how to live a more sustainable lifestyle while on the road.