Jump to Recipe
This Vegan M&M Cookies: The Best Vegan Cookies in the Whole Wide World of Vegan Baking (and Maybe Baking in General!) post includes affiliate links. When I find a great product or service, I like to share it with my readers. Sometimes I use affiliate links so I can earn a commission for my recommendations. Thank you for your support!
Vegan M&M Cookies: The Best Vegan Cookies in the Whole Wide World of Vegan Baking (and Maybe Baking in General!)
I am obsessed with this vegan m&m cookie recipe. Yes, yes… I know that it's mine. But, if you could taste these cookies (and you really, really need to) you would know that my obsession is not misplaced.
Still need convincing? How about this? I don't even like sweets. Seriously, I am a salt & savory girl all.the.way. If you put a piece of cake and a basket of fries in front of me, I would take the fries, douse them in salt and vinegar and never look back. Now, if it was between French fries and these cookies… well, I might have an identity crisis to contend with.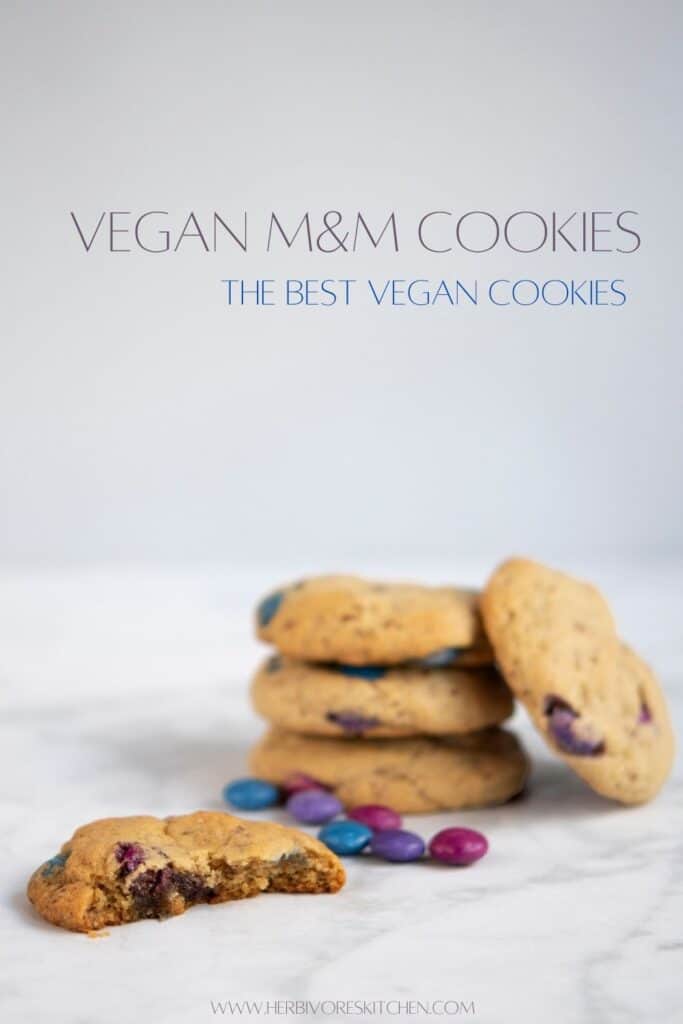 If You Don't Like Sweets, Why Create the Best Vegan Cookie Recipe?
You might be wondering… if I don't like sweets, why would I dedicate myself to creating the best vegan m&m cookie recipe? Is it because I have children and a family?
It is not.
No, my quest for the perfect vegan cookie was an exercise in SEO strategies for a forthcoming Confessions of the Food Blogger post I have in the works. Yes – through some research I realized that "vegan m&m cookies" is a search term ripe with possibilities. As in, plenty of people are looking for it, but not a lot of people are finding it.
So, I decided – why not give the people what they are looking for?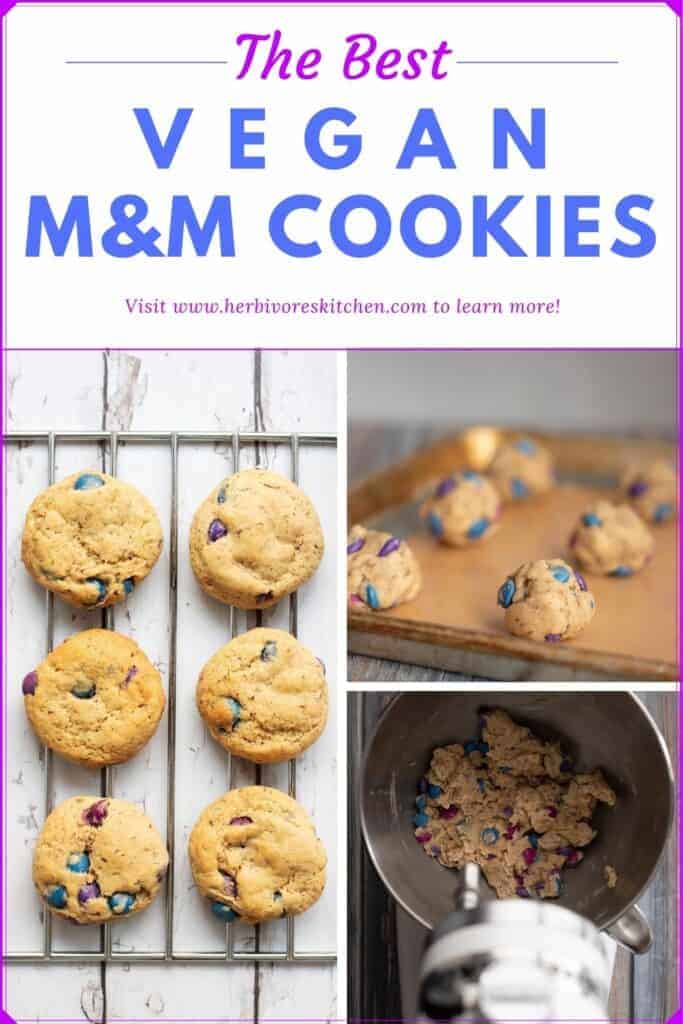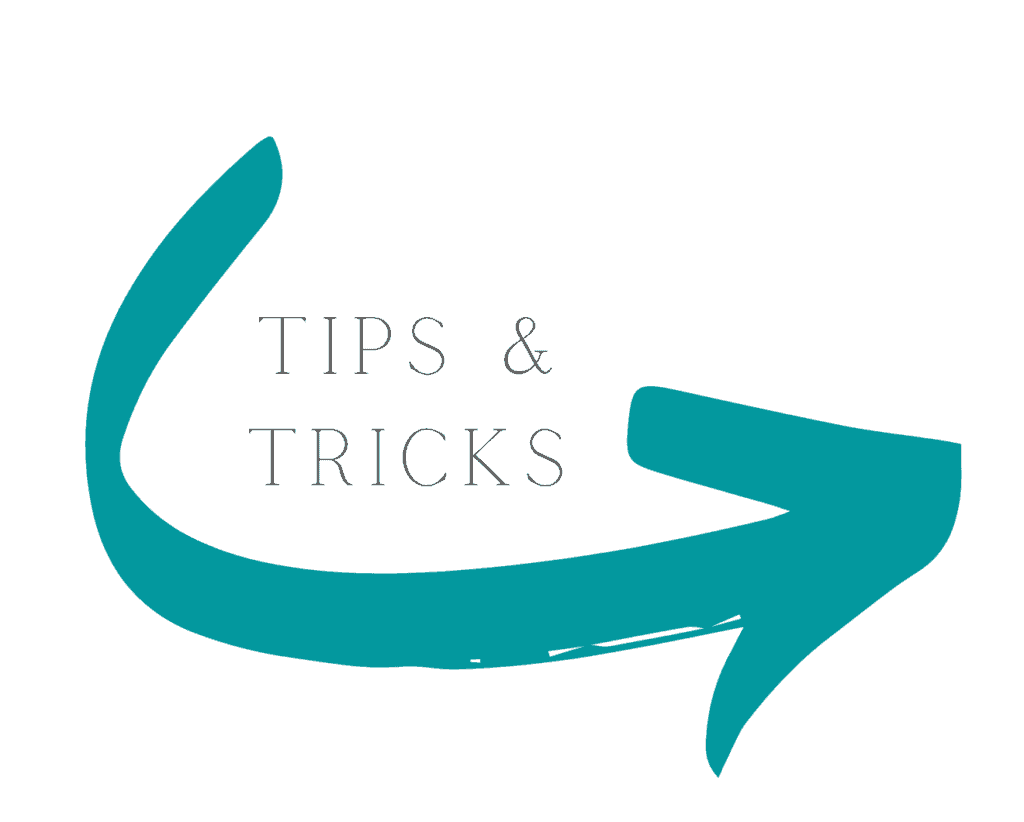 Are you a food blogger? If you're curious about what I mean by a search term ripe with possibilities, be sure to check out my Confessions of a Food Blogger section! It's full of helpful articles about starting a food blog (or any other kind of blog)!
Vegan M&M Cookies… Tell Me More!
Okay, enough with the technical talk. Let's get to these cookies.
If you're not familiar with m&m cookies, all you need to know is that they are very similar to a chocolate chip cookie. The difference — the only difference really — is the presence of those beloved hard shell candy pieces in place of the chocolate chips.
Other than that, you can count on the same divine flavor. In this case, a soft & chewy cookie that tastes buttery, but is not greasy or oily. There's also a nice balance of salty and sweet. And not just sugary sweet. No, the kind of sweet that comes from a blending of sweeteners. All-in-all, it's a wonderfully rich, complex vegan cookie.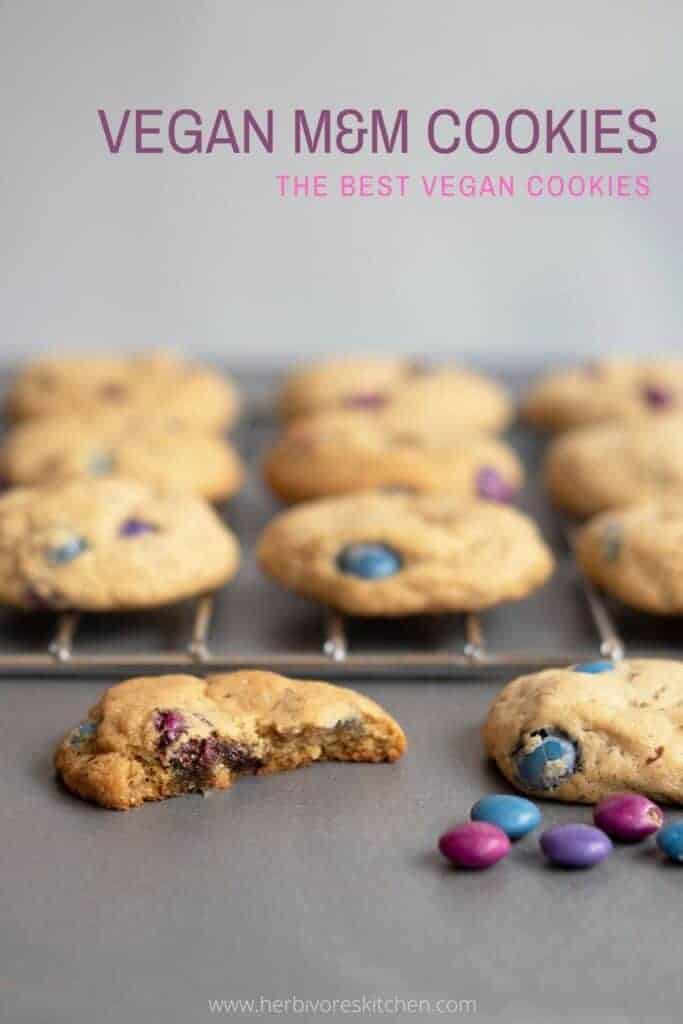 What's in Vegan Cookies?
Vegan cookies are a lot like traditional cookies in that they have sugar, flour, salt and baking soda. The differences can be found when it comes to eggs, butter and milk. It may seem insurmountable to replace these ingredients effectively with plant-based ingredients, but I assure you that it can be done.
Replacing Eggs in These Vegan M&M Cookies
Eggs are often used in traditional baking. They give baked goods structure and texture and operate as a binding agent.
In the world of vegan baking, there are a number of substitutes for eggs. For example, bananas work really well as a binding agent. I use them in my Gluten-Free Banana Bread Muffins. But, not every baked good should have a banana flavor.
Chia seeds, as you may already know by reading my Vegan Cooking 101: What Are Chia Seeds post, are another popular vegan egg substitute. If you want to see them in action, be sure to check out my Strawberry-Rhubarb Galette Recipe (see below).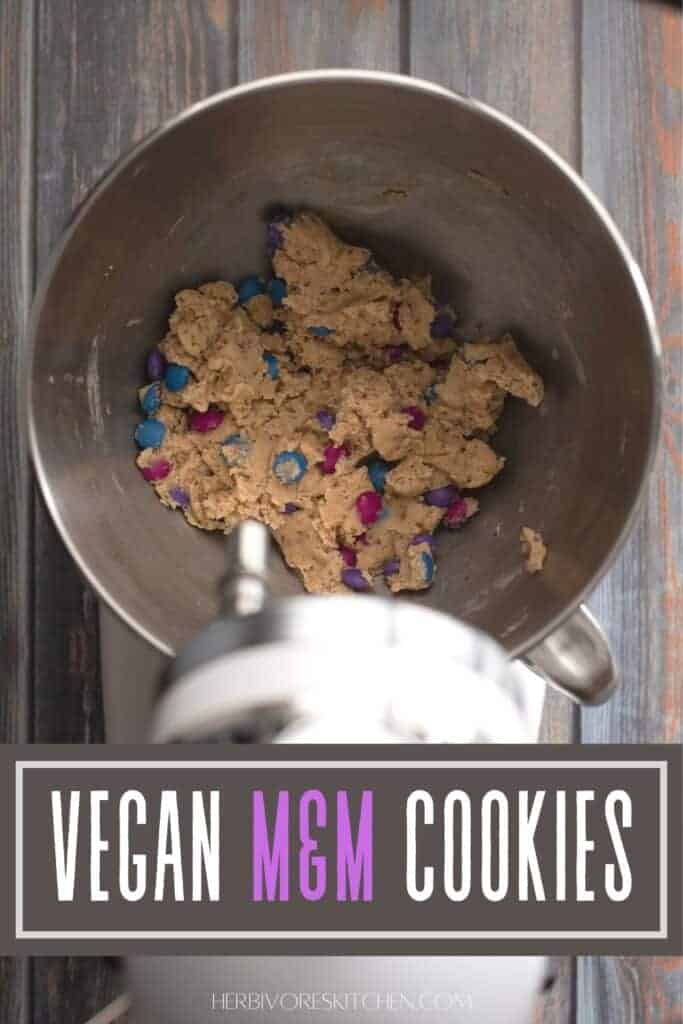 Flaxseed meal, made by grinding up flaxseeds, is another popular egg substitute in vegan baking. When combined with water, flaxseed meal takes on a gelatinous consistency very similar to an egg. And, like eggs, when this mixture is added to baked goods it works very well as a vegan-friendly binding agent.
I chose to use flaxseed eggs in this recipe for a couple of reasons. First, flaxseeds are very nutritious. In fact, flaxseeds fall into the category of superfoods. They're good for your digestive system, are packed with fiber and are a good source of omega-3 fatty acids. And, yes, I know – they're going into a cookie. But really, is there any harm to trying to include at least a little nutritional benefit?
Flaxseed meal also blends in. That is, it doesn't have a strong flavor or particularly noticeable texture. Flaxseed meal is light brown in color. While you can see it in your vegan m&m cookies if you look, it's not going to scream: something about me is different! This, as you know if you have children, is an important consideration.
Replacing Butter in a Vegan Cookie Recipe
Butter is another ingredient that needs to be replaced in a vegan cookie recipe. A lot of vegan cookie recipes will simply swap out the called-for butter with vegan butter. It's an acceptable solution for sure, but I much prefer to use coconut oil in my vegan baking.
Like butter, coconut oil is a solid at room temperature. This makes it a much better cooking oil option than other oils which remain liquid at room temperature. It results in a rich-tasting cookie that isn't also an oily mess.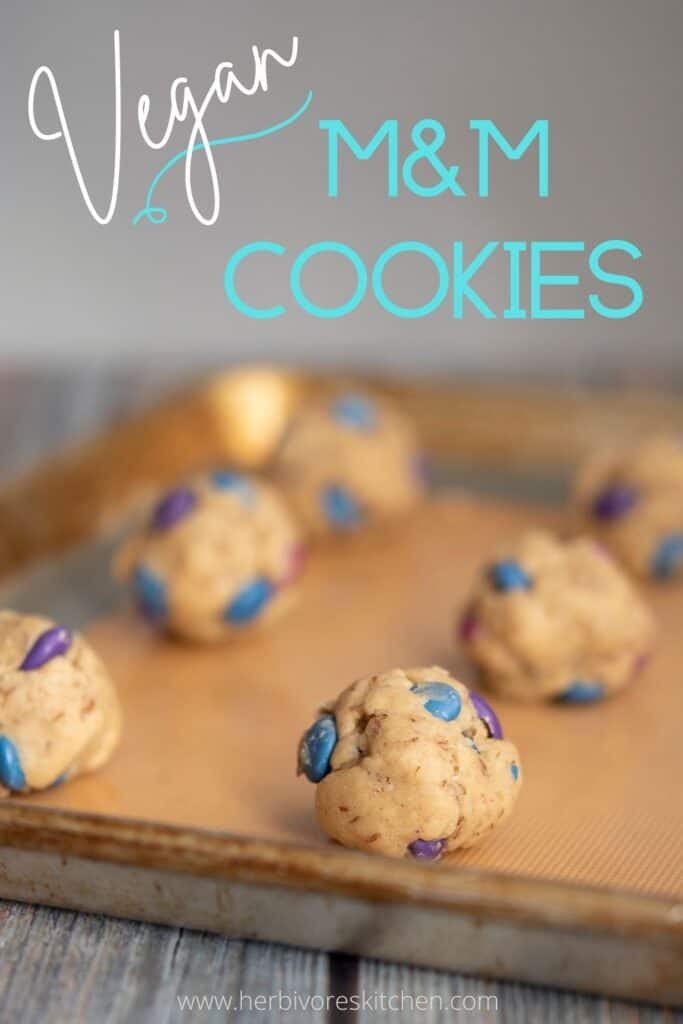 And, while I love using fragrant, unrefined coconut oil in my vegan cooking – particularly in my Thai and Indian vegan cooking – when it comes to these vegan m&m cookies, I went with refined coconut oil. The difference is in the potency of the coconut flavor. Unrefined coconut oil is great for curries, but I don't think it has a place in these American-as-apple-pie vegan m&m cookies.
Finding Vegan M&Ms
Finding vegan m&ms proved to be a lot harder than I thought. Unlike finding dairy-free, vegan chocolate (which is actually quite easy) the same thing with a hard shell coating can be tricky.
I thought for sure that Hershey's would have an option, but as of today, they do not. And, while plenty of vegan-friendly companies are making vegan chocolate bars and vegan chocolate chips, there aren't very many vegan m&m options on the market.
My research led me to Unreal®, a smaller brand of chocolate snacks. As luck would have it, Unreal makes both a vegan m&m AND they taste good. Like good-by-the-handful, good. It took me a little while to discover it though because Unreal's vegan m&m is not just dark chocolate candies with a hard shell. They're dark chocolate candies with crispy quinoa with a hard shell.
You might be thinking… wait, wait, wait…you almost lost me at flaxseeds in my cookies. Now you want me to eat quinoa too? I get it, I do. But — trust me — despite the inclusion of not one, but two (TWO!) superfoods in this vegan cookie recipe, I promise that they can go toe-to-toe with a traditional m&m cookie!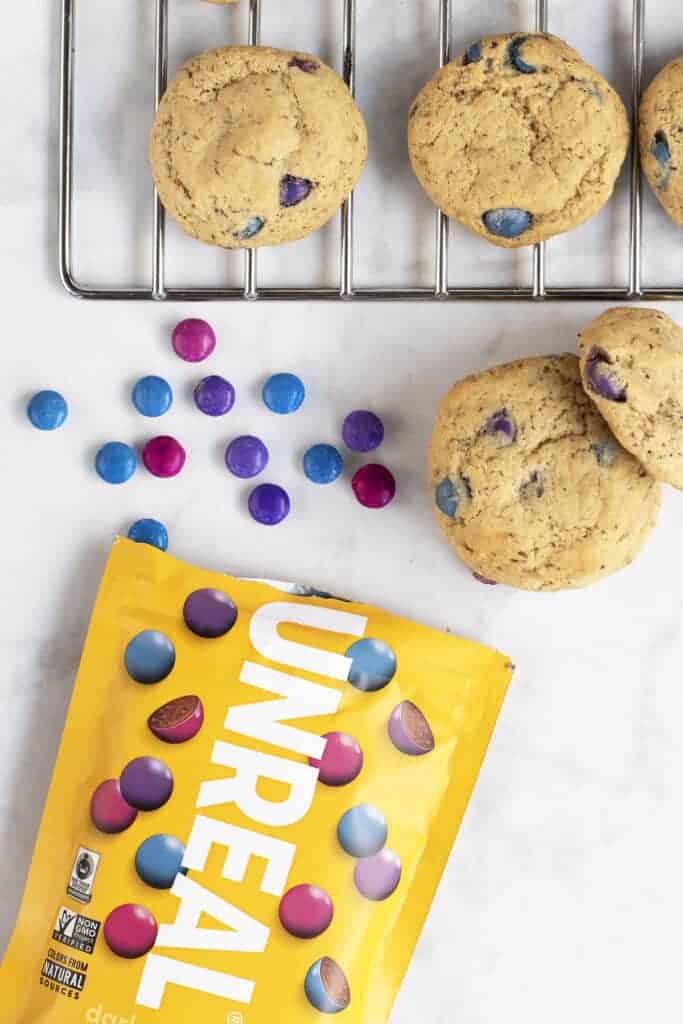 Combining Sweeteners in This Vegan M&M Cookies Recipe
I am a new convert to combining sweeteners in my baking. I never really appreciated it before, but just using cane sugar (for example) in a recipe can leave the final product overly saccharine. A lot of cookie recipes address this by combining cane sugar with brown sugar. And, I'll admit, this does the job.
The thing is, I give up on brown sugar. Forever. This is how it happens. I buy a bag of brown sugar. I use a cup of brown sugar. Then I throw away the now rock-hard bag of brown sugar. I know that there are hacks. They do not work for me. Brown sugar is just plain wasted in my household.
So, for this vegan cookie recipe, I combined cane sugar with pure maple syrup. And, I swear, this is the key to these vegan m&m cookies. It's like layers of sweetness. Not too sweet, but richly sweet. Between that, and a little bit of salt, these vegan m&m cookies are heavenly!
A Final Word on This Vegan M&M Cookies Recipe… It's a Small Batch Vegan Cookies Recipe!
Small batch vegan cookies (or small batch vegan recipes in general) is something I've been trying to focus on. I have a family of four and while we all love these vegan m&m cookies, there is such a thing as too much of a good thing.
Seriously, I could eat 10 of these vegan m&m cookies a day. But I do not need to eat 10 vegan m&m cookies a day. Yes, they're vegan. And yes, I use mostly unrefined ingredients in them. But cookies have always been, and will always be, a treat to be consumed in moderation.
So, this vegan cookie recipe yields about 18 cookies (less if you eat the cookie dough which YOU CAN because it does not contain eggs). It's perfect for a few school lunches, an after-dinner treat and maybe, just maybe, a cookie for breakfast.
Do You Love This Vegan M&Ms Cookie Recipe?
Do you love this vegan m&m cookie recipe? Be sure to check out my other vegan desserts! If you're into chocolate, then my Double Chocolate Vegan Brownies are for you! Fruit pie more your speed? Then you'll love my Strawberry-Rhubarb Galette!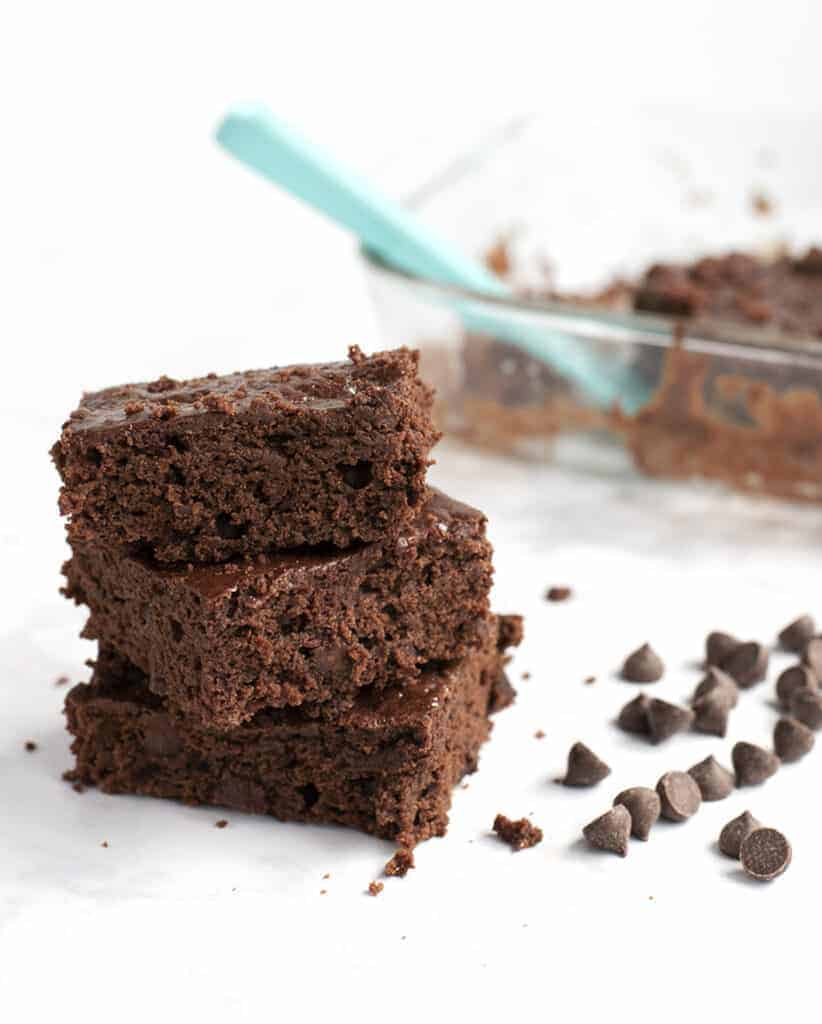 Double Chocolate Vegan Brownies
I think I've finally put together the best vegan chocolate brownies. They're moist and dense and packed with chocolate flavor. Seriously, these egg free brownies are sure to win over even the biggest diehard dessert fans!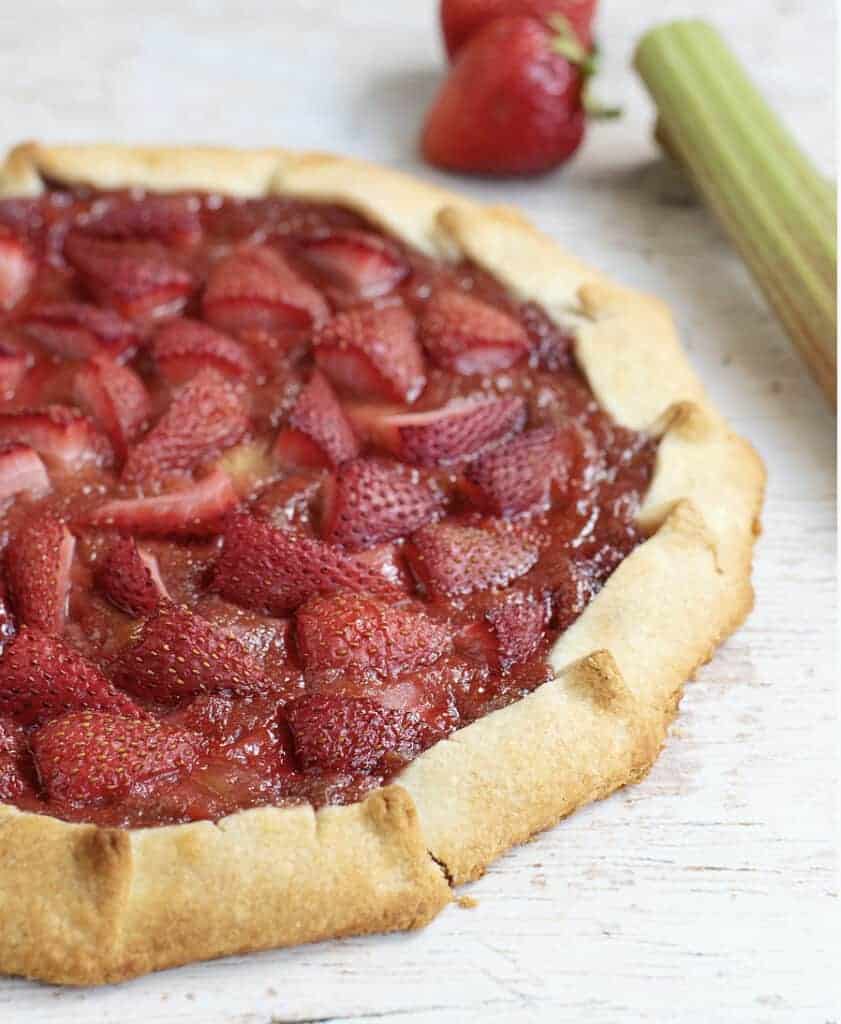 I am galette obsessed. Peach, plum, mushroom…this strawberry rhubarb galette. Not familiar with galettes? All you really need to know is how easy they are to make. This galette recipe features a homemade vegan pie crust, but you can make things even easier by using a store-bought crust for "practice" (as I like to call it). The filling for this strawberry rhubarb galette is silly easy. I made it with fresh strawberries and rhubarb, sugar and chia seeds.
What's in My Kitchen to Make This Vegan M&Ms Cookies Recipe Easier?
Want to know what tools and resources I keep on hand to make my vegan cooking even easier? Here's a short list of what helped me create this blog post and recipe. For the complete list, visit my Shop where you can find the kitchen gadgets I like as well as a list of books that I recommend.
My mother bought me this mixer years ago — maybe even as a wedding gift. For a long time, I didn't use it. I wasn't much of a baker. These days though, I find myself pulling it off the shelf all the time.
Not only is it a kitchen workhorse and good at getting things done — like pizza dough and this vegan m&m cookie dough — it's also quite a showcase piece. I mean, it's like art for your kitchen!
Before you ask… yes, I do have a standing KitchenAid mixer. You might be wondering why a person with a standing mixer would also need a handheld mixer. The answer is pretty simple though — it's all about effort.
Standing mixers are fantastic for heavy duty projects. And, actually, I prefer using my stand alone mixer for this vegan m&m cookies recipe. But they're expensive and they take up a lot of space. For those of you that prefer to use your cabinet space for food, I give you this handheld mixer!
These aluminum baking sheets come highly recommended by the cooks who know best – Epicurious, Cooks Illustrated and Food & Wine. I bought mine because I needed a good, sturdy baking sheet to use under the broiler. One that wouldn't warp – and this one lives up to the task.
Aluminum is a good conductor of heat, so these baking sheets cook evenly. They're also light in color, so they discourage over-browning.
These things are amazing! When I discovered parchment paper, I thought I had things figured out. No more greasing pans or ruining them with charred food. Then I discovered these silicon baking pads. They're oven-safe up to 450 degrees, dishwasher safe (top rack only) and easy to clean and REUSE!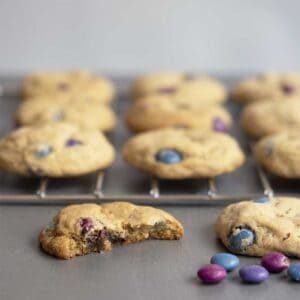 Vegan M&M Cookies
This vegan m&m cookies recipe produces simply the best vegan cookies. There's really no other way to say it. And, I mean best vegan cookies, not just the best vegan m&m cookies.
Ingredients
2

tbsp

flaxseed meal

5

tbsp

water

1/3

cup

refined coconut oil

see Recipe Notes

1/2

cup

organic cane sugar

1/2

cup

pure maple syrup

see Recipe Notes

2

tsp

pure vanilla extract

2

cups

all-purpose flour

1

tsp

baking soda

1/2

tsp

salt

5

oz pkg

vegan m&ms

I used Unreal's Dark Chocolate Crispy Quinoa Gems
Instructions
Preheat the oven to 350º.

In a small bowl, combine the flaxseed meal and water. Stir to combine and set aside for 5 minutes.

Combine the coconut oil (softened) with the cane sugar, maple syrup and vanilla in a larger bowl. Using a hand-mixer (or a stand-alone mixer) blend these ingredients until they are well-combined.

Add the flaxseed eggs and mix to combine.

Add the flour, baking soda and salt and mix to combine. Use a low speed for this step and mix only for as long as it takes for the cookie dough to be combined. Your mixer should be working fairly hard in this step.

Stir in the vegan m&ms by hand.

Line a baking sheet with parchment paper or a silicon baking sheet. Do not grease the baking sheet.

Using a large soup spoon, scoop enough of the cookie dough to form a ping-pong ball sized ball. Place the rolled balls on to the baking sheet and gently press them into thick discs. You should be able to fit 12 balls on a large baking sheet.

Bake on the middle rack for 14 minutes. When the cookies are just starting to brown at the edges, remove them from the oven and allow them to cool for a few minutes.Then transfer them to a baking rack.
Notes
When choosing a coconut oil for this recipe, be sure to buy a refined coconut oil. It will have less coconut flavor than an unrefined coconut oil. Also, make sure that you buy a variety that is solid at room temperature. You want the oil to solidify as the cookies cool. There are some liquid varieties on the market (I use them often in my Thai and Indian vegan cooking).
Be sure to use pure maple syrup. Maple-flavored syrup is high-fructose corn syrup with a maple syrup flavoring. You want the real deal, trust me!
I use my KitchenAid Stand Mixer for this Vegan M&M Cookies Recipe.
These cookies will stay good for about 4 days. They will likely not last that long though!
Recipe inspired by NoraCooks' Perfect Vegan Chocolate Chip Cookies
About Herbivore's Kitchen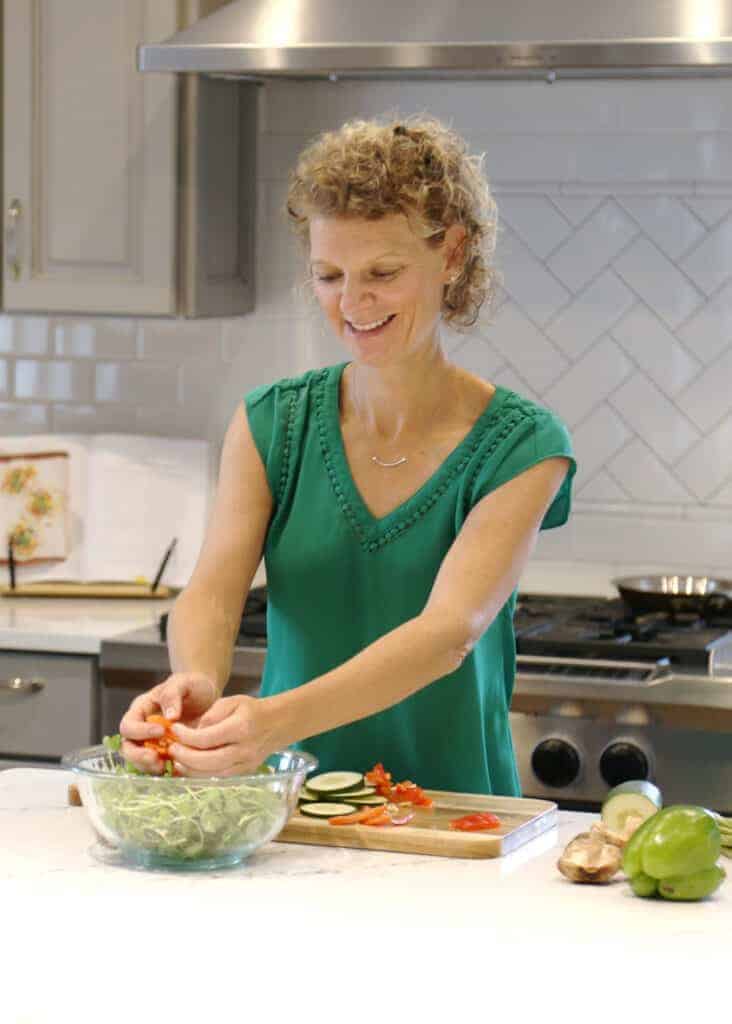 Herbivore's Kitchen is a plant-based food blog started by me, a vegan home chef, aspiring food photographer and how-to-be-a-better-food-blogger junkie. You'll mostly find creative and tasty vegan recipes and detailed deep dives into vegan ingredients (check out my Vegucation section) on my blog. I love knowing as much as I can about the food that I make. I'm also really into running a food blog as a business, so I've also got a section of my blog titled: Confessions of a Food Blogger where I get into the nitty gritty on how to build, manage, market and monetize a food blog.