This Vegan Miso Mushroom Soup: Eat All the Veggies with this Miso Mushroom Ramen recipe includes affiliate links. When I find a great product or service, I like to share it with my readers. Sometimes I use affiliate links so I can earn a commission for my recommendations. Thank you for your support!
Eat All the Veggies with this Miso Mushroom Ramen
Looking for savory ways to eat your veggies? This Vegan Miso Mushroom Soup is the perfect solution to a chilly day.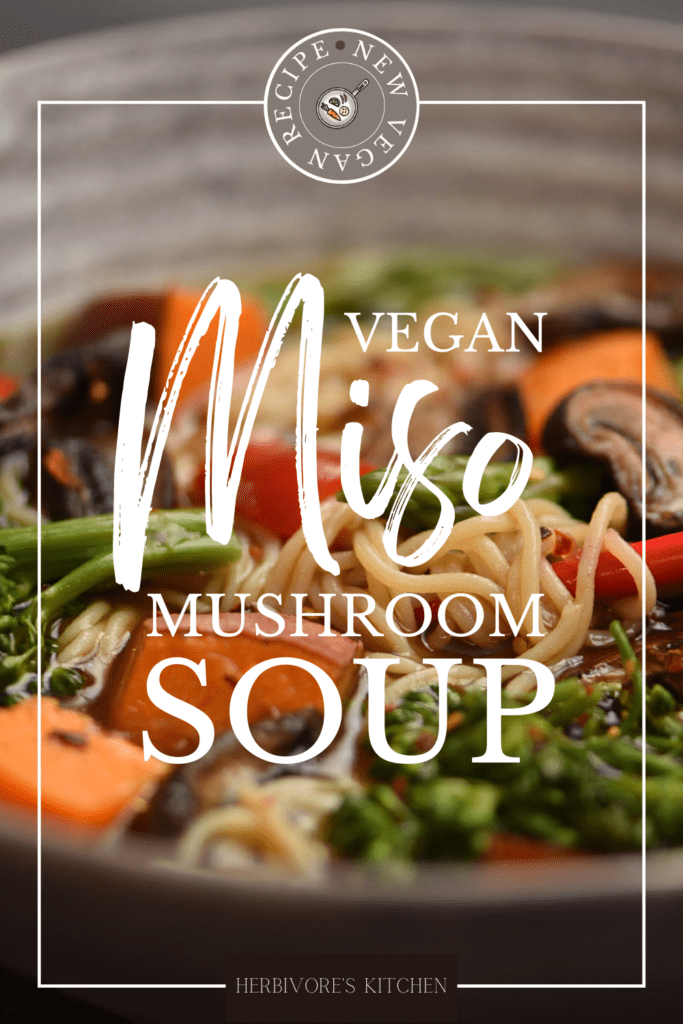 Miso Mushroom Ramen: A Food Prep Masterpiece
Some people would call this Vegan Miso Mushroom Soup a good way to clean out your refrigerator, but I like to this of it as a food prep masterpiece.
This week on Instagram, I put a heavy focus on the best way to eat healthy and make your life easier – food prep.
If this concept is new to you, don't be alarmed. It was new to me too and I've been in the kitchen for nearly four decades. But… WOW! By spending a little time early in the week putting together ingredients that I can later grab and go was revolutionary!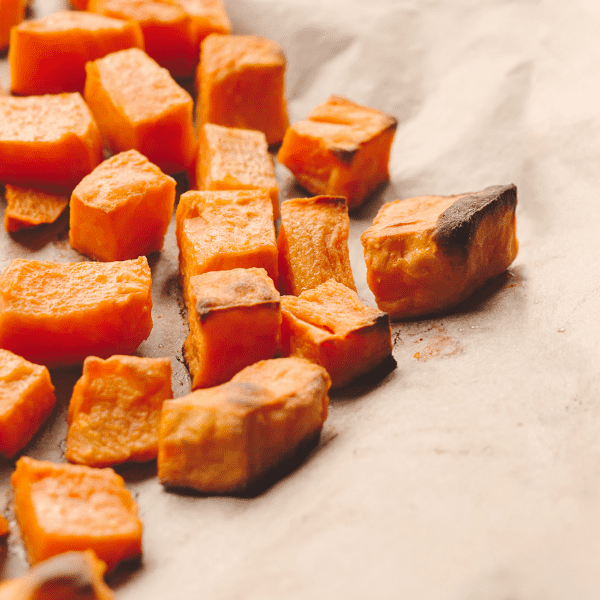 Sweet Potatoes
Wash and cube a sweet potato. Toss the cubes in a tablespoon of safflower oil and season them with salt & pepper. Roast them for 25-30 minutes, pausing to stir them halfway through.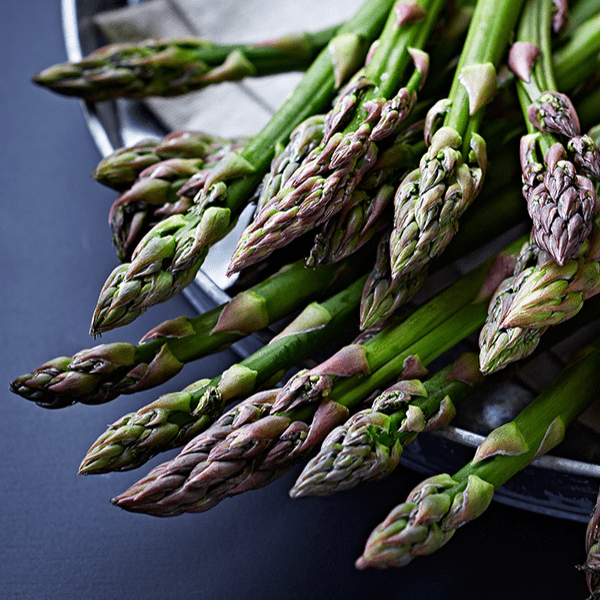 Asparagus
Wash 1 bunch of asparagus and trim the ends. Roll into a paper towel and wet the towel. Microwave for 3 minutes. Cut into bite-sized pieces. [Need a tutorial: Check out this post.]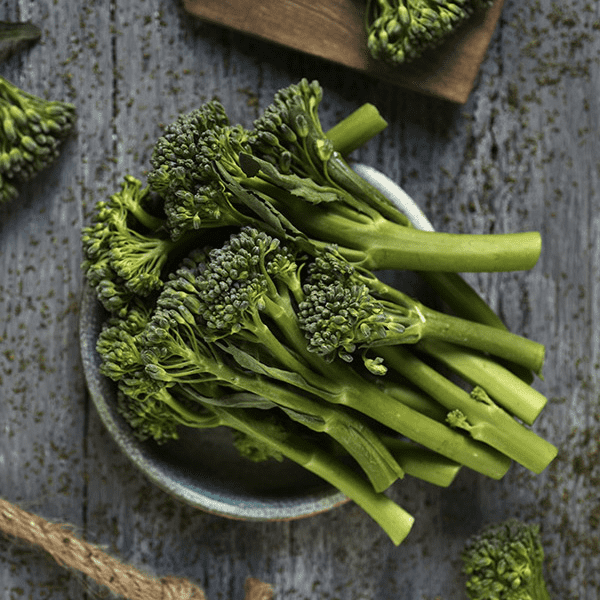 Broccolini
Wash 1-2 bunches of broccolini and cut into bite-sized pieces. Put the broccolini into a microwave safe bowl, add ~1 tablespoon of water and cover with a plate. Microwave for ~4 minutes until bright green.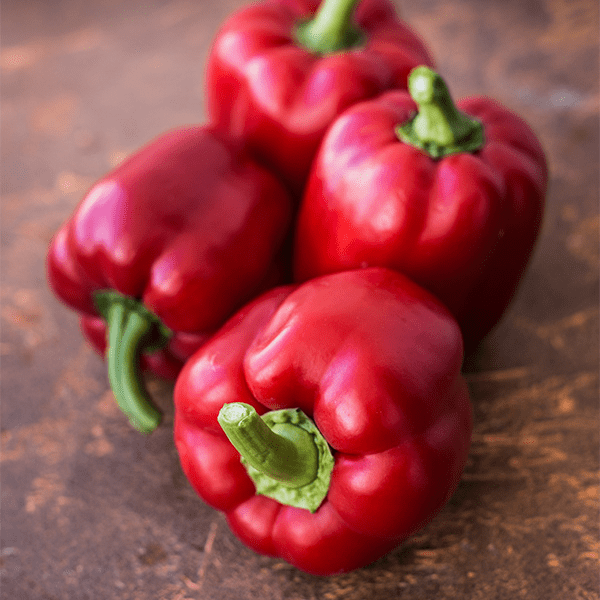 Red Pepper
Wash 1 red pepper. Remove the seeds and the pith. Dice into bite-sized pieces.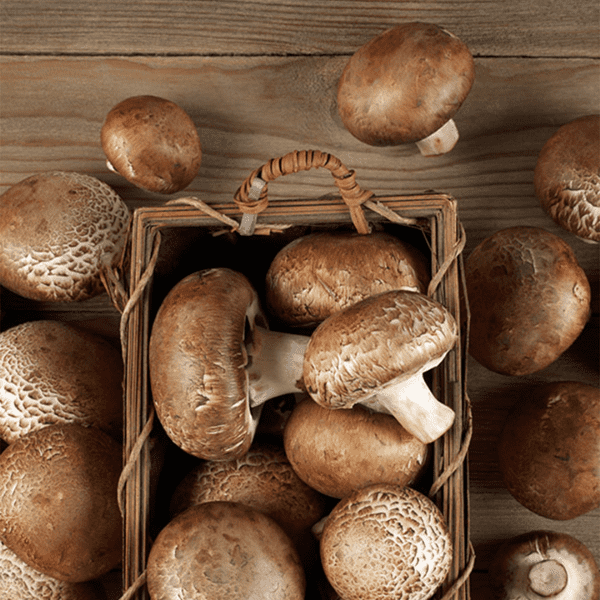 Cremini Mushrooms
Wash and slice 10-12 mushrooms. Simmer with ~1 tablespoon of water. When the water has cooked off, add ~1/2 tablespoon safflower oil and sauté the mushrooms to the desired crispiness.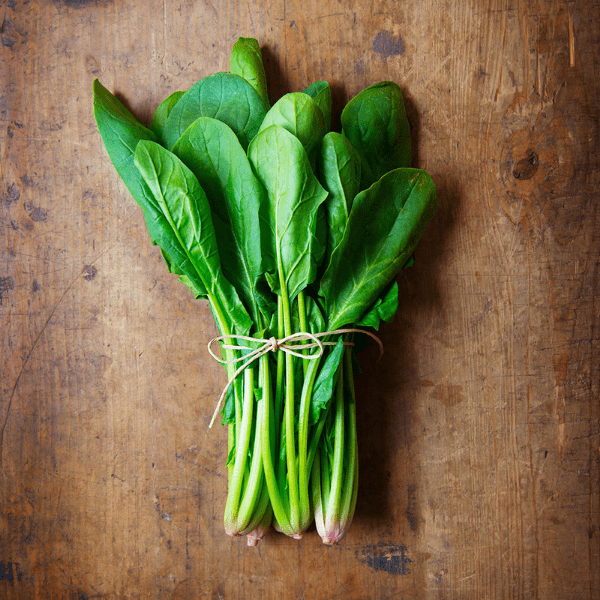 Spinach
Start with a handful of packaged baby spinach. Tear into bite-sized pieces and add it directly to the hot broth.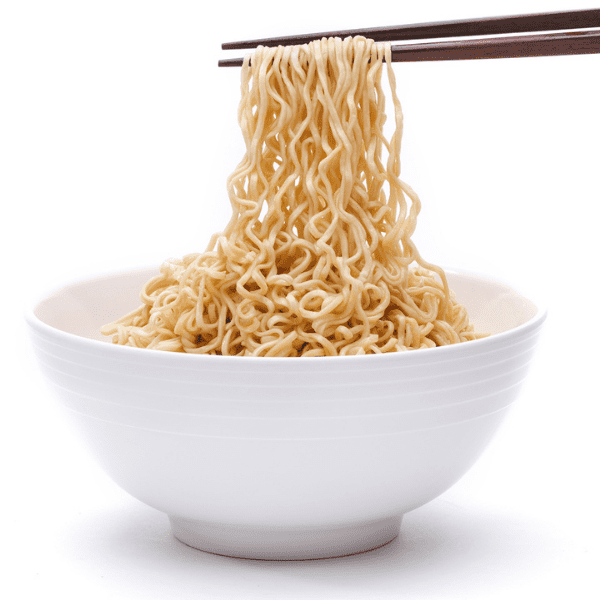 Ramen Noodles
I used Lotus Foods' Millet & Brown Rice Ramen Noodles for this Vegan Miso Mushroom Soup. I cook them until they are just barely soft and then rinse them with cold water to stop the cooking process. The final bit of cooking happens in that hot broth.
The Broth for this Vegan Miso Mushroom Soup
The broth for this miso mushroom ramen bowl is super simple to make. I like to make a big batch of it and then freeze some for later use.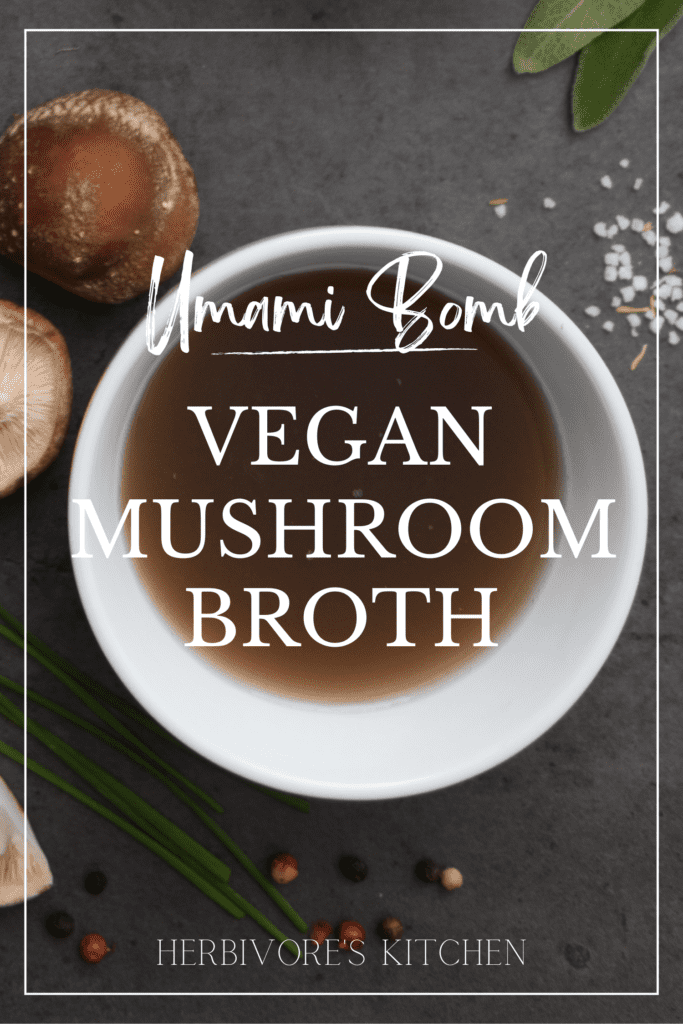 Using less than 10 ingredients, the prep time for this savory miso broth is only 10 minutes. Once you have everything in the pot, all you have to do is let it simmer for an hour. The added bonus, of course, is how wonderful your kitchen smells.
You can find the broth recipe for this Vegan Miso Mushroom Soup here.
Putting this Miso Mushroom Ramen Bowl Together
When it's game time, all you need to do is heat up the broth, add some ramen noodles to the bottom of your bowl and then fill it up with the vegetables of your choice.
Of course, if you've got leftover roasted sweet potatoes and other vegetables, they make a great buddha bowl with a little rice or other grains. You can also throw them in salads or make them into a stir fry.
About Herbivore's Kitchen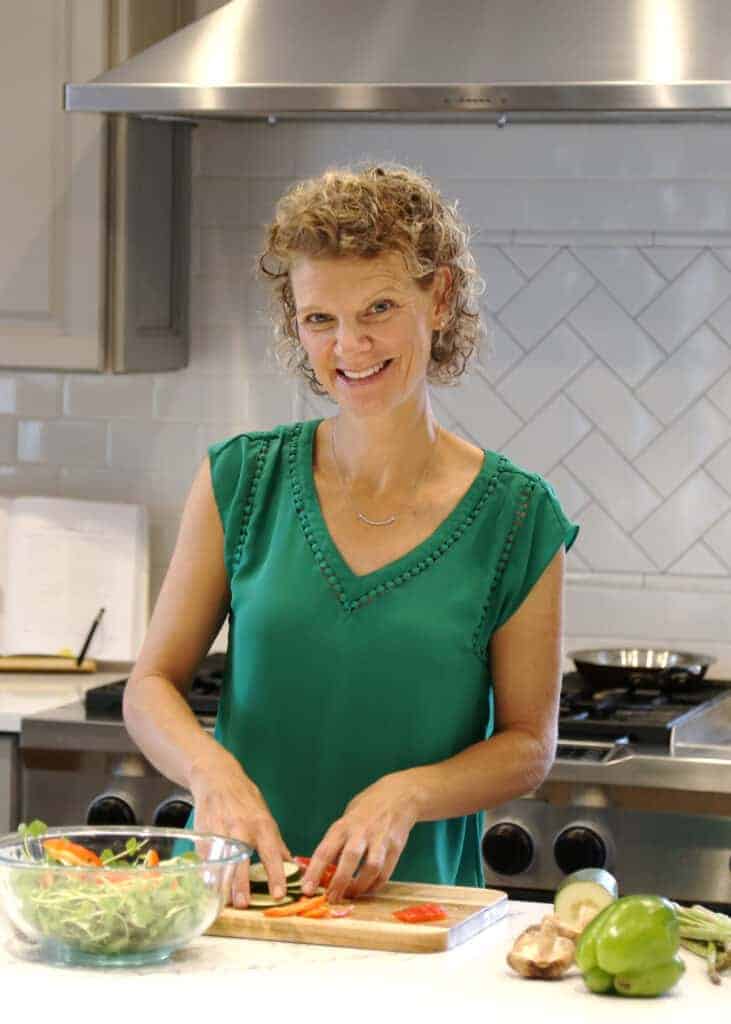 Herbivore's Kitchen is a plant-based food blog started by me, a vegan home chef, cookbook author, aspiring food photographer and how-to-be-a-better-food-blogger junkie. You'll mostly find creative and tasty vegan recipes and detailed deep dives into vegan ingredients (check out my Vegucation section) on my blog. I love knowing as much as I can about the food that I make. I'm also really into running a food blog as a business, so I've also got a section of my blog titled: Confessions of a Food Blogger where I get into the nitty gritty on how to build, manage, market and monetize a food blog.