This Sweet and Sour Chickpeas: Skip the Takeout with Chickpeas in this Vegan Sweet and Sour Sauce post includes affiliate links. When I find a great product or service, I like to share it with my readers. Sometimes I use affiliate links so I can earn a commission for my recommendations. Thank you for your support!
Skip the Takeout with Chickpeas in this Vegan Sweet and Sour Sauce
If you've been following me for any length of time, you maybe have recognized my love for Asian-inspired vegan dishes. And this Sweet and Sour Chickpeas recipe is no exception to the rule.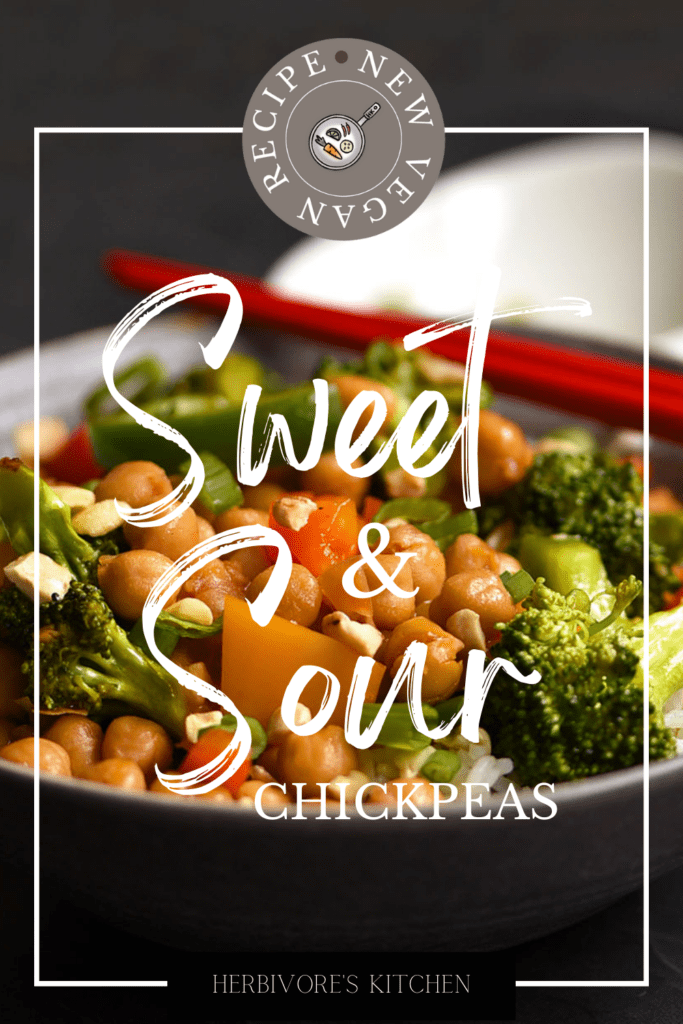 What is Chinese Sweet and Sour Sauce Made Of?
Unless you've been living under a rock, I'm sure you're familiar with the tastebud fiesta that is sweet and sour sauce.
A combination of pineapple juice, sugar, ketchup, vinegar, soy sauce and sriracha delivers a tangy, spicy and yes… sweet and sour… sauce that checks all of the boxes.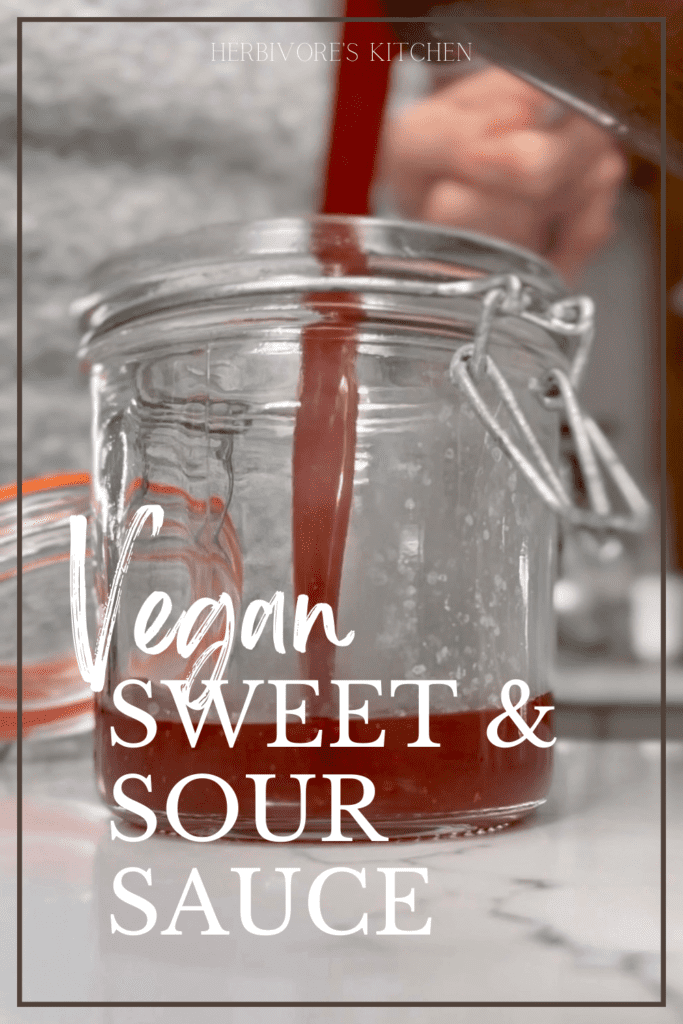 For this version, I swapped out white sugar for pure maple syrup and lightened up the vinegar by using rice wine vinegar instead of white vinegar. This Sweet and Sour Chickpea recipe is not only plant-based, but gluten free – a title easily achieved by using tamari instead of soy sauce.
Why Sweet and Sour Chickpeas?
To be honest, I've got legumes on the brain. I just wrapped up a legume-focused series on my Instagram, so it's only natural that I would still be thinking about ways to incorporate them into my recipes.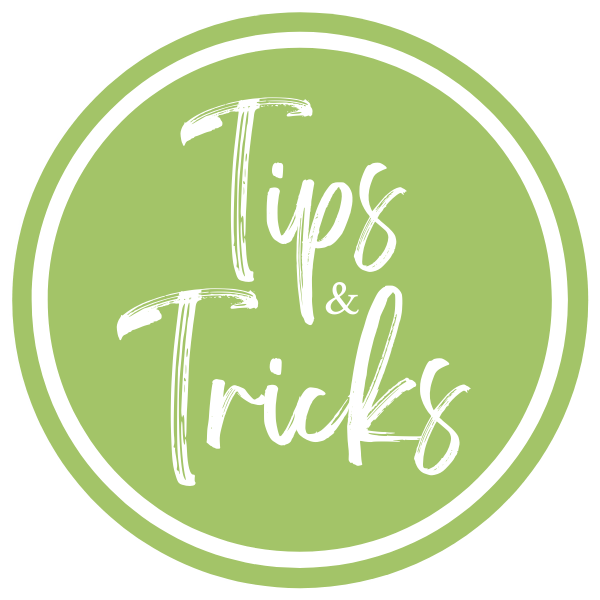 Not sure what legumes are or how to cook with them? Check out my What Are Legumes? article.
That, and I feel like we could all use a break from the regular use of tofu and cauliflower in these sorts of recipes. Don't get me wrong, though. I love using these plant-based ingredients in my cooking and think that this Vegan Sweet and Sour Sauce would go wonderful with either. This is just a twist on the plant-based traditional.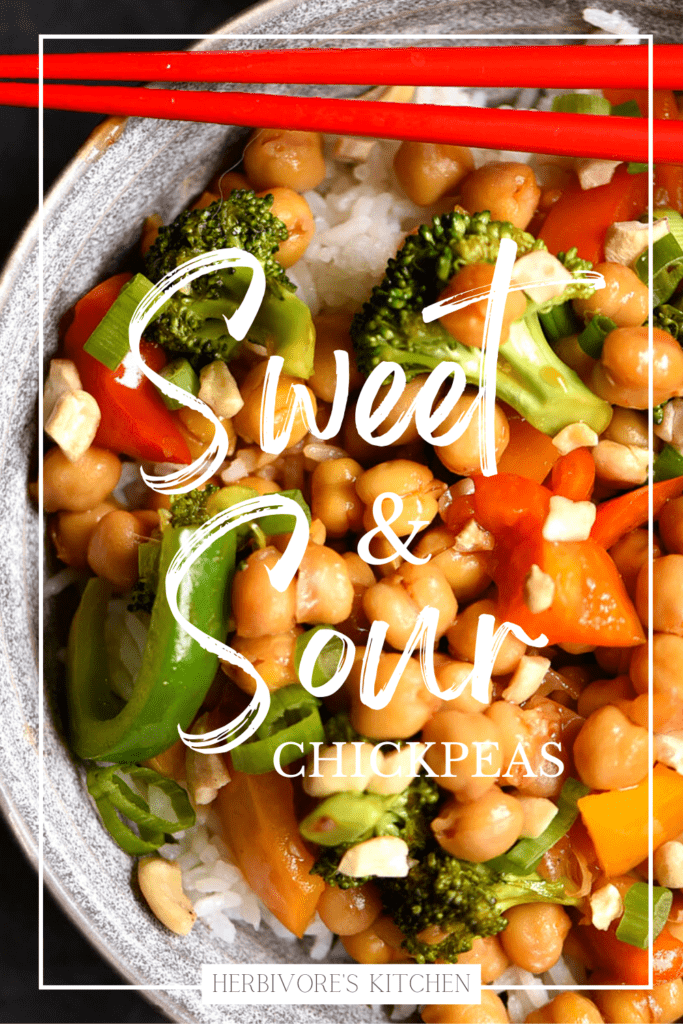 Do You Love This Sweet and Sour Chickpeas Recipe?
Do you love this Chickpeas in Sweet and Sour Sauce recipe? Be sure to check out my other plant-based Asian-inspired recipes. If you're into ramen noodle bowls, then my Red Miso Udon Soup is for you! Forever-searching for a good plant-based version of General Tsos? Then you'll love my Air Fryer General Tsos Cauliflower!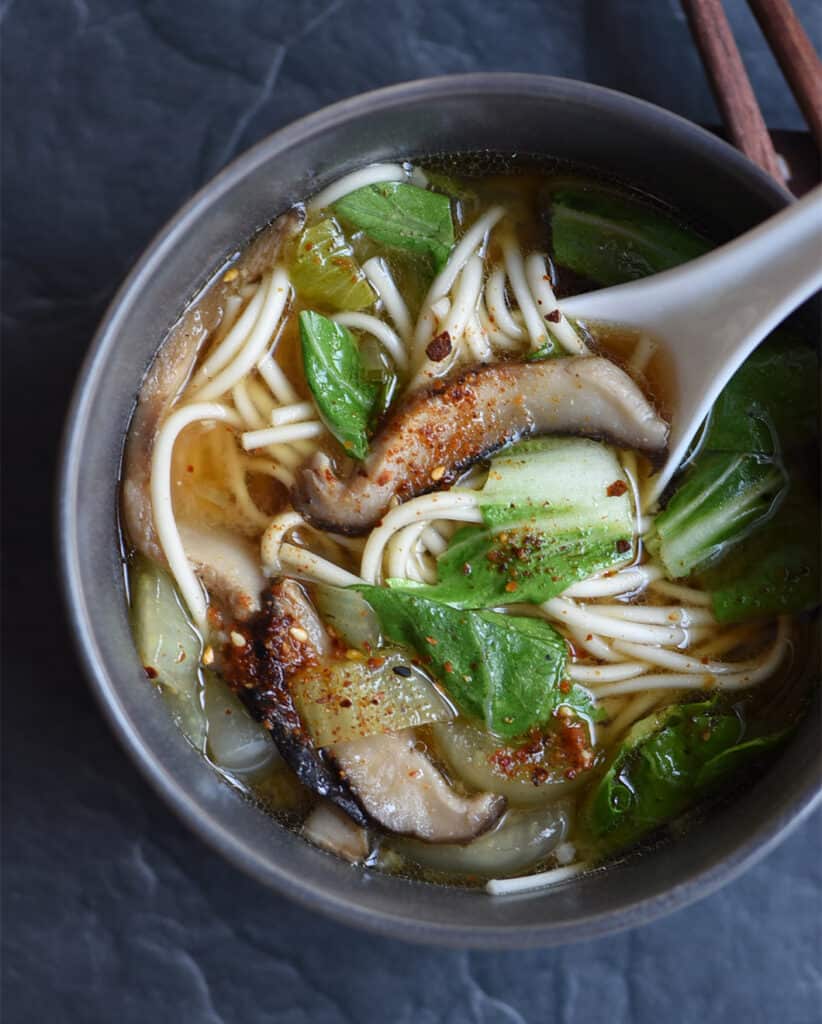 Red Miso Udon Soup
This Red Miso Udon Soup is rich and savory, featuring umami-rich sautéed shiitake mushrooms, spicy bok choy and deliciously thick and chewy Udon noodles.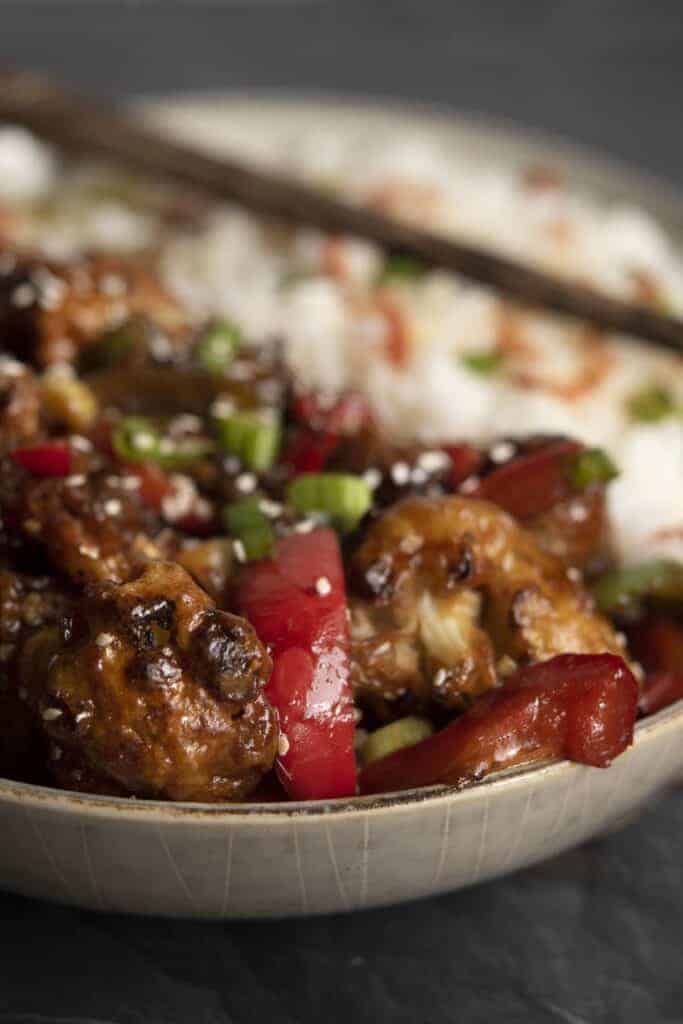 This Air Fryer General Tso Cauliflower dish highlights how Chinese cauliflower recipes can be a great way to adapt your favorite dishes to a plant-based diet. I like to substitute cauliflower for chicken in many of my old-favorite Chinese food recipes. The texture is so satisfying and cauliflower is a healthy option, especially when air fried.
What's in My Kitchen to Make this Sweet & Sour Chickpeas Recipe Easier?
Want to know what tools and resources I keep on hand to make my vegan cooking even easier? Here's a short list of what helped me create this blog post and recipe. For the complete list, visit my Shop where you can find the kitchen gadgets I like as well as a list of books that I recommend.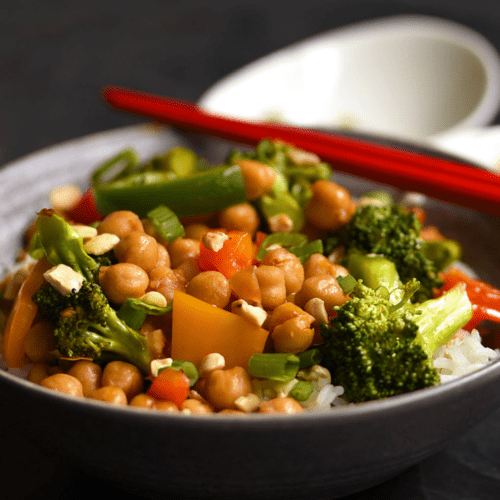 Sweet and Sour Chickpeas
ThisSweet and. Sour Chickpeas recipe is a plant-based delight. You can skip the takeoutwith chickpeas over white rice in this vegan sweet and sour sauce.
Ingredients
2

cups

dry Jasmine rice

2

25 oz cans

garbanzo beans, drained and rinsed

1/2

cup

pineapple juice

1/4

cup

pure maple syrup

1/4

cup

organic ketchup

3

tbsp

unseasoned rice wine vinegar

2

tbsp

tamari

1-3

tsp

sriracha

depending on spice level preference

1

tbsp

cornstarch

2

tbsp

water

2

tbsp

safflower oil

or other high-heat tolerant oil

2

scallions

trimmedand thinly sliced with the white parts separated from the green

2

cloves

garlic

minced

2

bell peppers

red, yellow, orange or green

1

lg head

broccoli

cut into florets and steamed; see Recipe Notes

1/3

cup

cashews

roughly chopped
Instructions
Prepare the Jasmine rice in accordance with the package directions.

While the rice cooks, add the drained and rinsed garbanzo beans to a large sauce pot. Cover with water and simmer until softened. About 20 minutes.

While the garbanzo beans are cooking, combine the pineapple juice, maple syrup, ketchup, rice wine vinegar, tamari and sriracha in a small saucepan. Bring to a simmer.

In a separate bowl, whisk the cornstarch and water together and add the cornstarch slurry to the sweet and sour sauce. Bring the sauce to a low boil, whisking continuously until the sauce has thickened. Remove the sweet and sour sauce from heat.

Heat the safflower oil up in a wok or large skillet. When shimmering, add the scallion whites and garlic. Sauté until fragrant. About 1 minute.

Add the peppers and broccoli. Saute for 2-3 minutes.

Add the chickpeas and the sweet and sour sauce. Stir fry for 2-3 minutes until the dish is hot.

Serve immediately over Jasmine rice and garnish with scallion greens and chopped cashews.
Notes
I like to steam my broccoli before adding it to my wok. The easiest way to do this is to add the broccoli florets to a microwave-safe bowl with 1-2 tablespoons of water. Cover the bowl with a microwave-safe plate and microwave on high for 3-4 minutes (until the broccoli is bright green). Carefully remove the bowl from the microwave. The steam will be very hot!
About Herbivore's Kitchen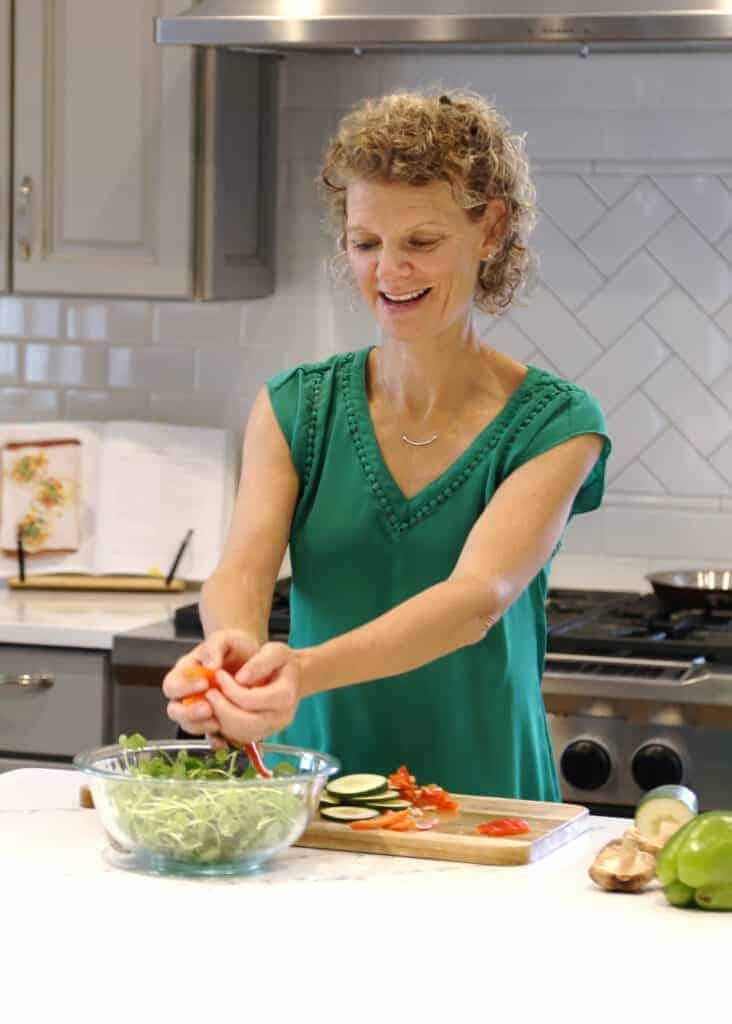 Herbivore's Kitchen is a plant-based food blog started by me, a vegan home chef, cookbook author, aspiring food photographer and how-to-be-a-better-food-blogger junkie. You'll mostly find creative and tasty vegan recipes and detailed deep dives into vegan ingredients (check out my Vegucation section) on my blog. I love knowing as much as I can about the food that I make. I'm also really into running a food blog as a business, so I've also got a section of my blog titled: Confessions of a Food Blogger where I get into the nitty gritty on how to build, manage, market and monetize a food blog.