Jump to Recipe
---
This Plant Based Lasagna: Get Your Daily Dose of Vegetables with this Vegan Gluten Free Lasagna post includes affiliate links. When I find a great product or service, I like to share it with my readers. Sometimes I use affiliate links so I can earn a commission for my recommendations. Thank you for your support!
---
Get Your Daily Dose of Vegetables with this Vegan Gluten Free Lasagna
Lasagna makes pretty much everyone happy and, with this Plant Based Lasagna Recipe, now even vegans and plant-based eaters can enjoy this ultimate comfort food.
Lasagna has always been a favorite dish of mine. What's not to love – it's warm and savory and oh.so.flavorful.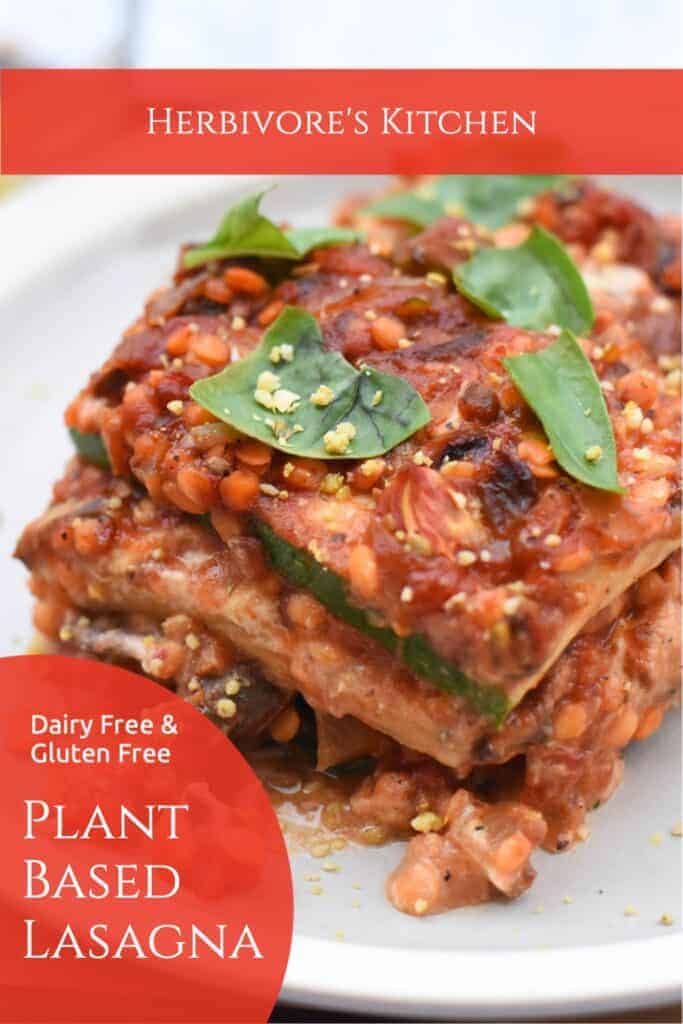 The problem, for me anyway, has always been that lasagna has been good going down, but the aftermath of feeling stuffed is pretty unpleasant. Before eliminating meat and cheese from my diet at home, lasagna could be quite the gut bomb.
This plant based lasagna recipe not only eliminates meat and cheese, it also replaces heavy white flour noodles with the more nutritious options of zucchini and aubergine noodles and red lentils.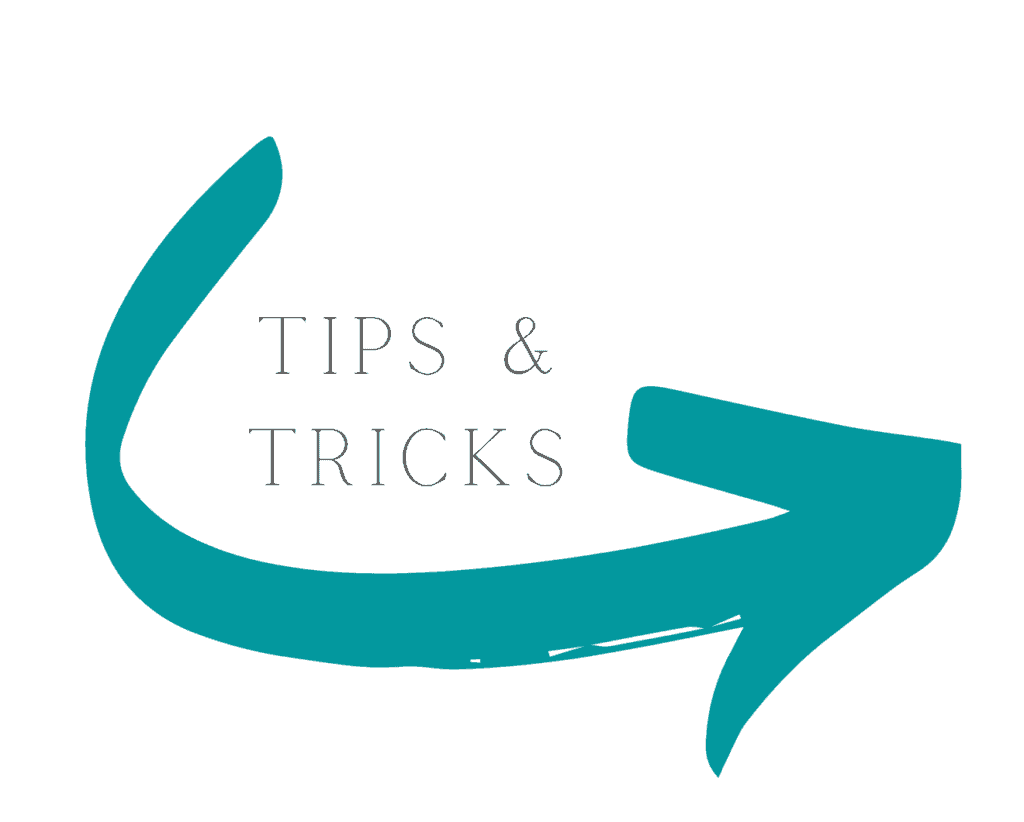 Are you familiar with an aubergine? I bet you are! It's an eggplant! Eggplants are called aubergines in the UK, Japan and European countries. Aubergine is also the French word for the gorgeous purple-pinkish color of this wonderful vegan-friendly ingredient.
The Trick Vegan Lasagna: Lentils
The challenge to making lasagna without the noodles keeping it from becoming a soggy soupy mess. After all, it's usually the noodles that do the job of absorbing the moisture from lasagna's other ingredients. To make sure that this zucchini-based lasagna came out like the original, I did two things. First, I salted and rested my zucchini strips. Then, I added red lentils to the sauce mix at the very end.
Successful Vegan Gluten Free Lasagna: Salt Your Zucchini & Eggplant
If you've never experimented with salting your vegetables before roasting them, I think it's a step you should investigate. Salting vegetables with a high-water content draws the moisture out of the vegetables. So, in the case of roasting, certain vegetables are free to turn a golden brown on the baking sheet instead of steaming and becoming mushy. Zucchini and eggplant are prime candidates for this step.
It doesn't take much time (or much salt) to draw the water out of zucchini and aubergine. I usually start this vegan recipe by slicing my vegetables into strips, then laying them out on a clean dish towel. I sprinkle about 1 tsp. of salt over them and allow them to rest while I prepare rest of the ingredients. I'll pat them dry just before adding them to my lasagna baking pan.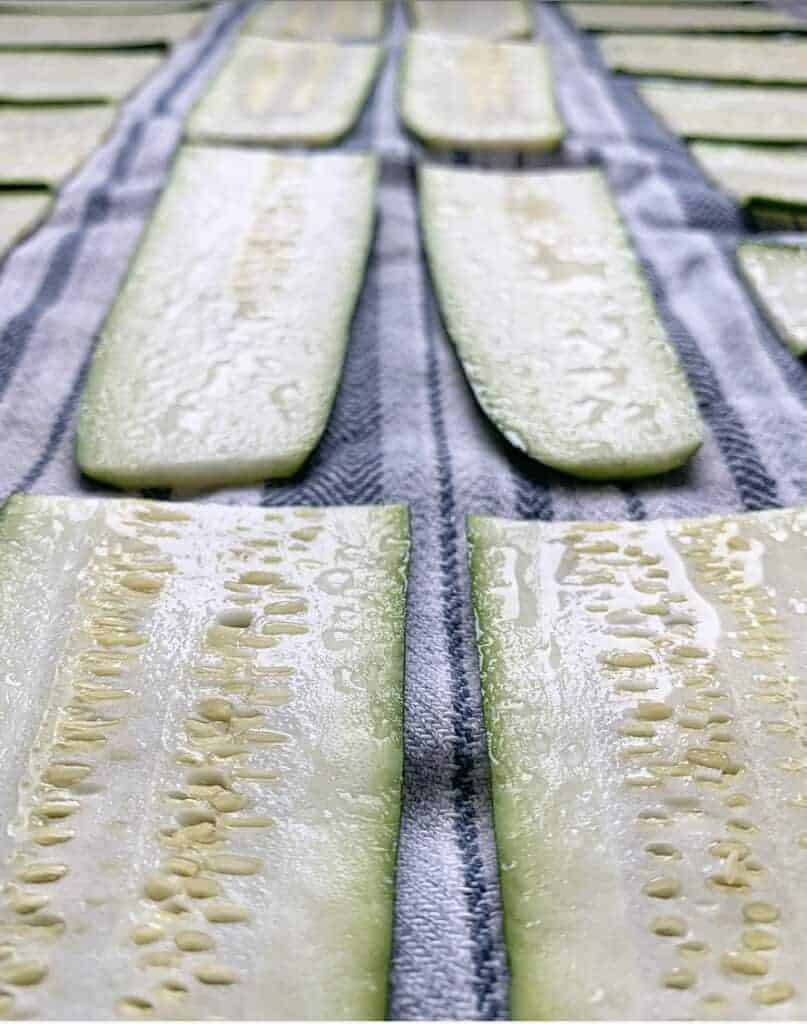 Plant Based Lasagna: Lentils as a Source of Vegan Protein
When I make the sauce for my lasagna (yes, I make my own sauce – it's so simple!), I'll add a ½ cup of dry red lentils in at the very end. As the lentils cook in the lasagna, they'll absorb the moisture from the zucchini and the tomato sauce. This gives the finished lasagna a nice, firm texture that's similar to traditional lasagna.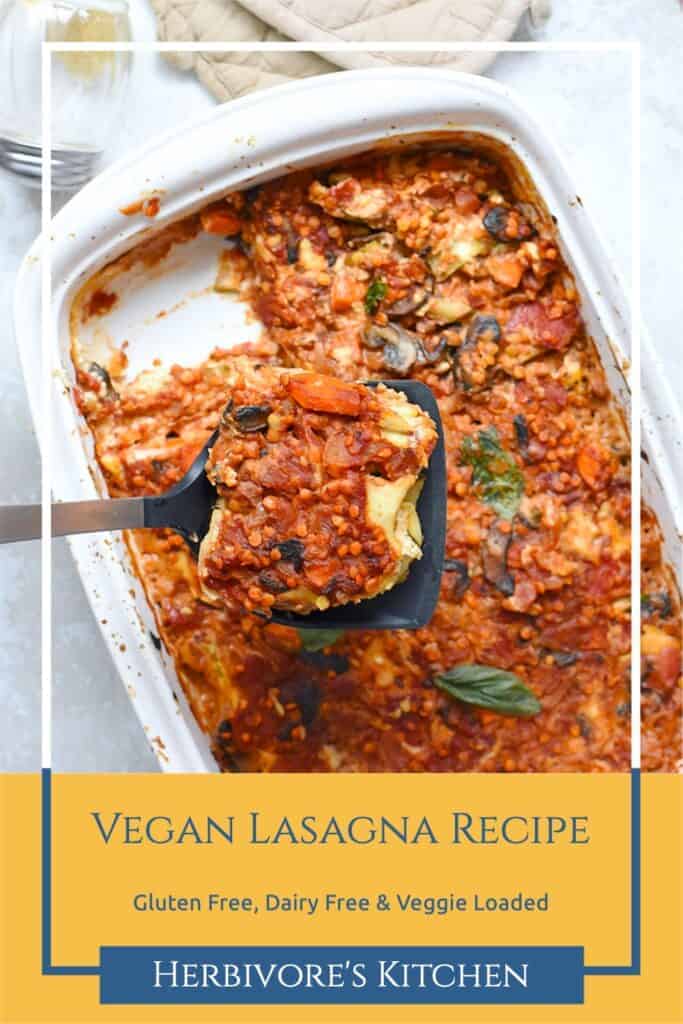 Forget the Cheese, Cashew Cream is a Dreamy Addition to this Dairy Free Vegan Lasagna
For many people, cutting the meat out of lasagna is easy. Vegetable lasagna is a wonderful dish. It's usually the cheese where people get hung up.
Admittedly, cheese was the hardest ingredient to eliminate from my cooking. I still wanted that gooey, savory, creamy deliciousness in every bite.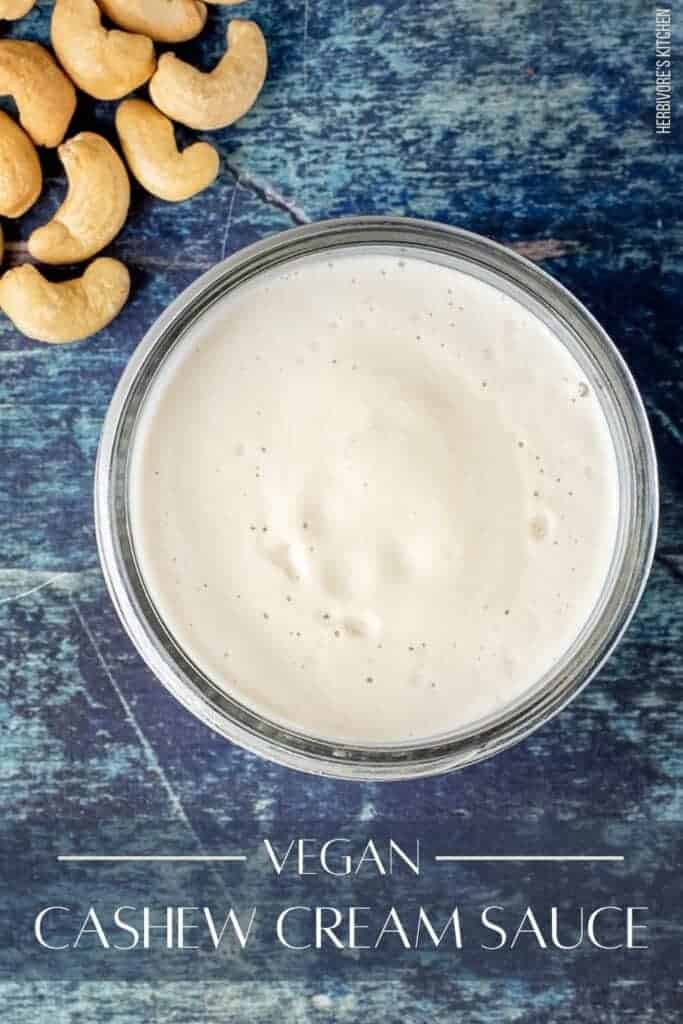 The trick, as it turned out, was to accept that I had to give up gooey. I know a lot of commercial cheeses try for gooey and, in my opinion, that just makes vegan cheese substitutes taste fake. Similarly, you'll see tapioca flour in a lot of homemade vegan cheese recipes trying to achieve that gooey, stringiness. To me, it just makes the vegan cheese taste chalky. Creamy and savory, though? Those are very easy to achieve with vegan cashew cream.
For this plant based lasagna recipe, I decided on a cashew cream over an almond ricotta (I make them both). Cashew cream is just that – it's creamy, smooth and very savory. It also comes together a lot faster as cashews require quite a bit less soaking time than almonds. Cashew cream is simple to make, including only cashews, garlic, water, salt, fresh lemon juice and nutritional yeast.
What is Nutritional Yeast?
I'm guessing that you mostly have those ingredients at home already, but if you're new to plant-based cooking, you might not be familiar with nutritional yeast. Nutritional yeast is a popular ingredient in vegan recipes. It's often cited for its cheesy, nutty flavor, but it's more than just a flavor substitute – it's actually got plenty of health benefits too.
If you want to learn more about nutritional yeast, be sure to check out my What is Nutritional Yeast? post.
Plant Based Lasagna: Making Homemade Tomato Sauce
I used to think making my own sauce for dishes like those Basil Pesto Stuffed Shells and Creamy Vegan Polenta with Mushroom Ragu was too much effort. But, making a homemade vegan tomato sauce is really easy and very rewarding. By making it yourself, you're able to control what goes into it. And, for me, what goes into it, is some extra vegetables.
To make the tomato sauce rich and savory, I start by browning my onions and then caramelizing my tomato paste in a cast iron skillet. These two steps will give the sauce some extra richness. I also add mushrooms (another vegan-friendly ingredient rich in umami) and carrots (which work to naturally sweeten the sauce).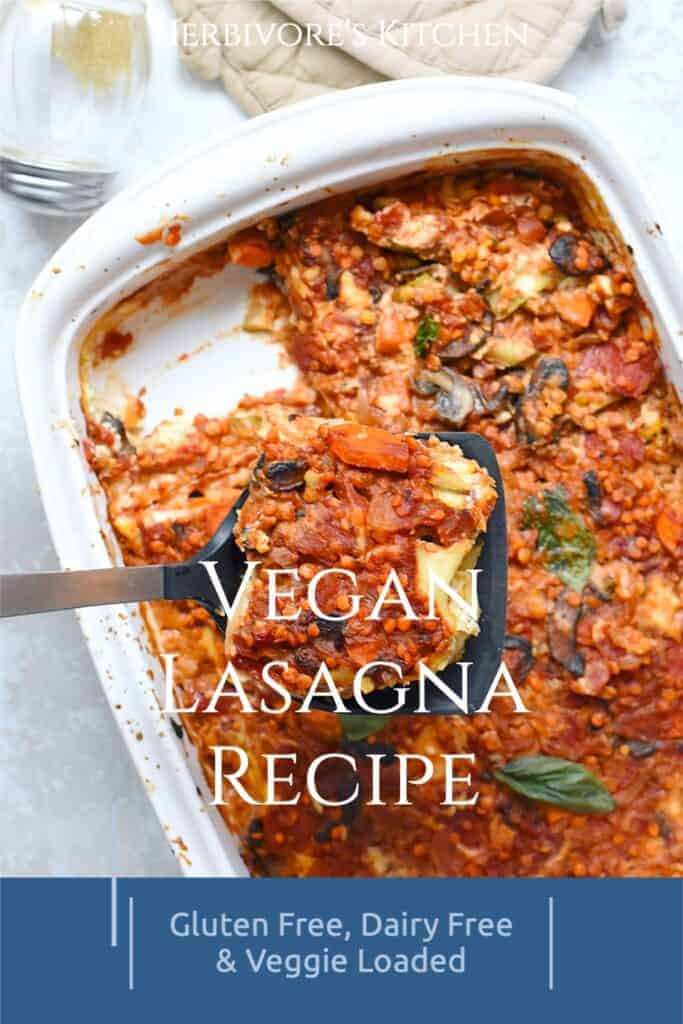 My final step, as I mentioned above, is to add the red lentils are the very end. I pour them in just after I turn off the burner, so that they can cook in the oven along with the finished lasagna pan.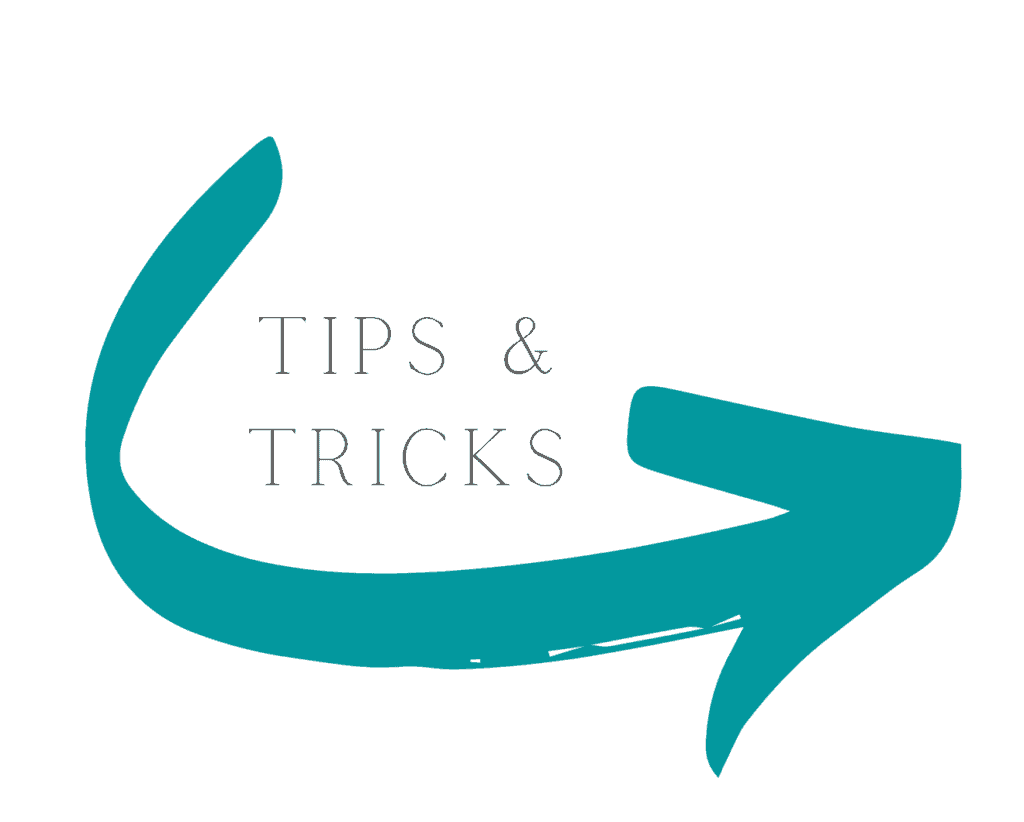 As you'll see in the recipe below, I added sautéed cremini mushrooms to my homemade vegan tomato sauce. In the video though, you'll see me adding sautéed porcini mushrooms. It's absolutely fine to tweak this recipe any way you want to use what you have on hand. That, and wasting porcini mushrooms borders on criminal!
Putting Your Plant Based Lasagna Together
Putting together this plant based lasagna is much like building a traditional lasagna. I start by adding a thick layer of my homemade vegan tomato sauce with lentils. This is followed by a layer of sliced, salted zucchini and eggplant in place of pasta noodles and then my creamy cashew cheese.
Do You Love This Plant Based Lasagna Recipe?
Do you love this Plant Based Lasagna recipe? Be sure to check out other vegan Italian recipes. If you're into salads, then my Vegan Caprese Salad is for you! Forever-searching for a hearty plant based soup? Then you'll love my Vegan White Bean Stew is a must try!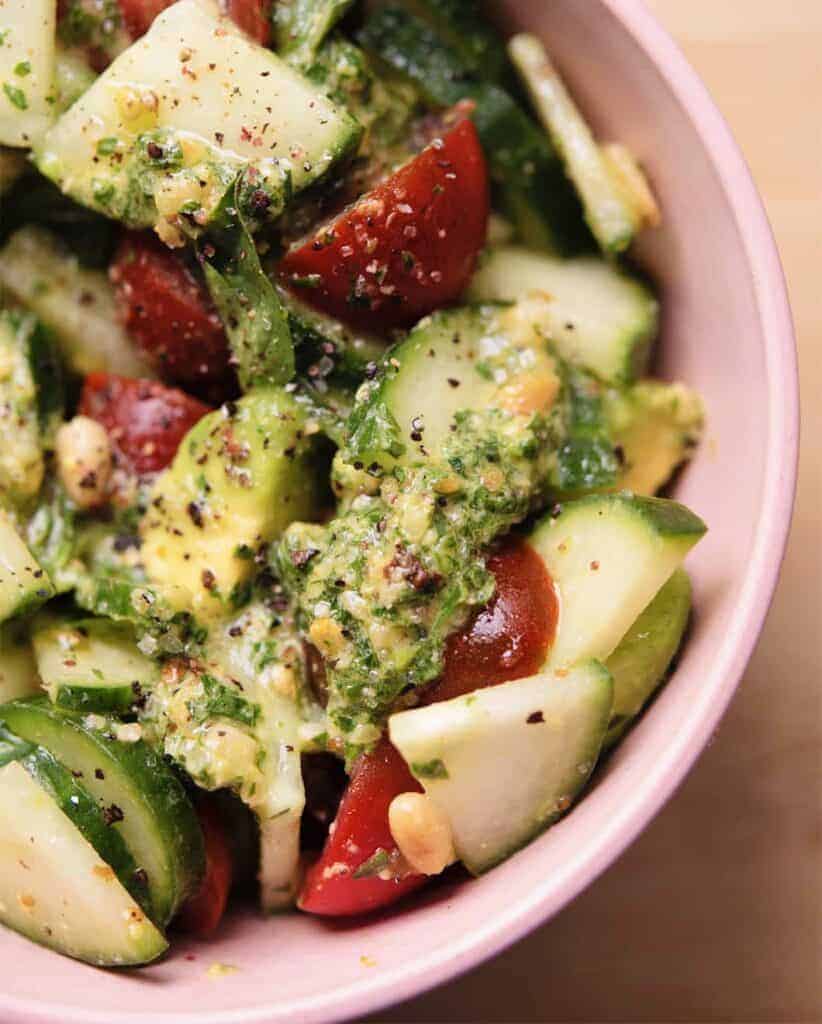 Keep your summer cool with this vegan caprese salad recipe! With a twist on the traditional, this easy caprese salad features avocado, grape tomatoes, English cucumbers and a vegan pesto. Serve it as an appetizer or a vegan side dish.
Heading: What's In My Kitchen to Make This Vegan Recipe Easier?
Want to know what tools and resources I keep on hand to make my vegan cooking even easier? Here's a short list of what helped me create this blog post and recipe. For the complete list, visit my Shop where you can find the kitchen gadgets I like as well as a list of books that I recommend.
This is a great kitchen gadget for making things like Vegan Sweet Potato Nachos and Easy Vegan Lentil Lasagna. When purchasing a mandoline, I would recommend going with a sturdier option, which does tend to cost a little more. But, they're very sharp kitchen tools and your fingers will be close to the blade. You don't want a version that could slip on the counter as you're slicing.
It's true – a Vitamix is an expensive blender. But, oh! The things it can do and do well. If you're interested in getting more into vegan cooking, or you just want to eat healthier, then I think that this is a must-have kitchen tool. I use my Vitamix daily for breakfast smoothies and it really gets the job done when making vegan cheeses.There are many versions of the Vitamix on the market. This is the version that I have.
For the record, I do count books as a tool in the kitchen, particularly a book like this. This book is a wealth of not only "how to" in the kitchen, but also "why to." I love the behind the scenes intel on my ingredients, especially vegetables!While this book isn't specifically vegan or vegetarian, it does contain a lot of very helpful information!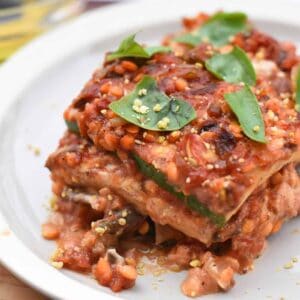 Plant Based Lasagna
You need to try this delicious, plant based lasagna! This vegan gluten free lasagna is a great way to get your daily dose of vegetables.
Ingredients
For the Sauce & Zoodles
1

cup

yellow onion

chopped

2

cloves

garlic

minced or pressed

1

tbsp

extra virgin olive oil

2

tbsp

tomato paste

1

tsp

dried oregano

1/2

tsp

crushed red pepper

8-10

button mushrooms

washed and dried

2

carrots

washed and diced

1

28 oz can

diced tomatoes

1/2

cup

water

1

tbsp

fresh lemon juice

1/2

cup

dried red lentils

rinsed and drained

1-2

zucchini

sliced into 1/4" strips using a mandolin or sharp knife

1-2

small eggplants

peeled and sliced into 1/4" strings using a mandoline or sharp knife

Fresh torn basil
For the Cashew Cream
1

cup

cashews or cashew pieces

soaked in hot water

1/2

cup

water

1

tbsp

fresh lemon juice

1

tbsp

nutritional yeast

1

clove

garlic

peeled

pinch of table salt
Instructions
Preheat oven to 350 degrees.

Place the cashews in a medium-sized glass bowl. Boil 2 cups water and pour over the cashews. Set aside for at least 30 minutes while you slice the zucchini & eggplant and make the tomato sauce.

Heat the olive oil in a large sauce pan or deep-sided skillet. When shimmering, add the onions and sauté on medium-low heat until starting to turn golden brown. Add the garlic, oregano and crushed red pepper and sauté 1-2 minutes.

Increase the heat to medium and add the tomato paste. Continue cooking until the tomato paste is fragrant and turns a dark red.

Add the carrots and button mushrooms and stir to coat.

Add the diced tomatoes and allow to simmer for 10 minutes.

Add the red lentils and lemon juice, stir and remove from heat.

Using a mandolin (or a sharp knife), thin slice the zucchini lengthwise into ¼" strips. Place the strips on a clean towel (or paper towels) and sprinkle with 1 tsp. salt. Allow to rest for 15 minutes, then pat dry.

In a blender, combine the soaked cashews (drained from soaking water and rinsed) with water, lemon juice, nutritional yeast, garlic and salt. Blend until creamy.

Add a thick layer of the homemade tomato sauce with lentils to the bottom of a casserole dish. Then add a layers of sliced zucchini and eggplant. Finish with a later of cashew cream. Then repeat the process two more times.

Bake the plant based lasagna for 30 minutes (covered) at 350 degrees. Then bake uncovered for an additional 15 minutes. Remove from oven and allow to rest for 10 minutes. Top with fresh basil and vegan parmesan.
Notes
Just a note on soaking cashews: many recipes will call for soaking your cashews for 3+ hours. And while I'm a huge fan of soaking nuts to make vegan cheese for the recommended time, cashews are a pretty forgiving nut. To make this process quicker, soak cashew pieces in just boiled water for 30 minutes while you prep the rest of the dish. Don't worry, your cashew cream will be creamy!!
Don't skip sprinkling your zucchini and eggplant with salt and allowing it to rest. You'll be amazed by how much moisture it sheds. That's a lot less water swimming in the bottom of your vegan lasagna pan!
If you watched my video, you might notice that I substituted sauteed porcini mushrooms for button mushrooms. I just happened to have them on hand and they're so delicious! Don't be afraid to swap ingredients around to avoid food waste!
About Herbivore's Kitchen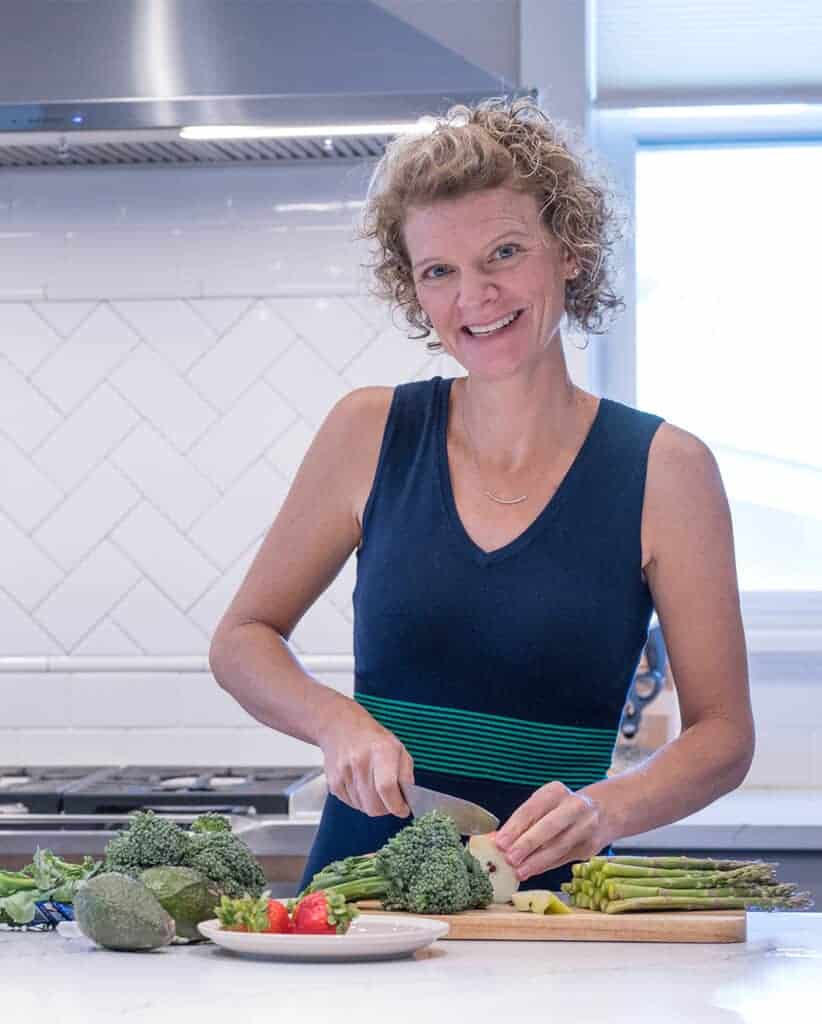 Herbivore's Kitchen is a blog run by me, a plant-based home chef and aspiring food photographer. I switched my and my family's diet to a plant-based diet after learning about the health benefits of going vegan. Making this change has prompted a variety of food and holistic-lifestyle related questions that I explore through this blog. I talk about how to pick and prepare the most nutritious foods, to how to reduce waste at home, to how to live a more sustainable lifestyle while on the road.