Jump to Recipe
This Stuffed Shells with Creamy Vegan Lentil Bolognese Recipe includes affiliate links. When I find a great product or service, I like to share it with my readers. Sometimes I use affiliate links so I can earn a commission for my recommendations. Thank you for your support!
Stuffed Shells with Creamy Vegan Lentil Bolognese Sauce
This easy stuffed shells recipe is the perfect introduction to vegan pasta. Whether you're feeding omnivores or a true carnivore, you can't wrong with this vegan recipe.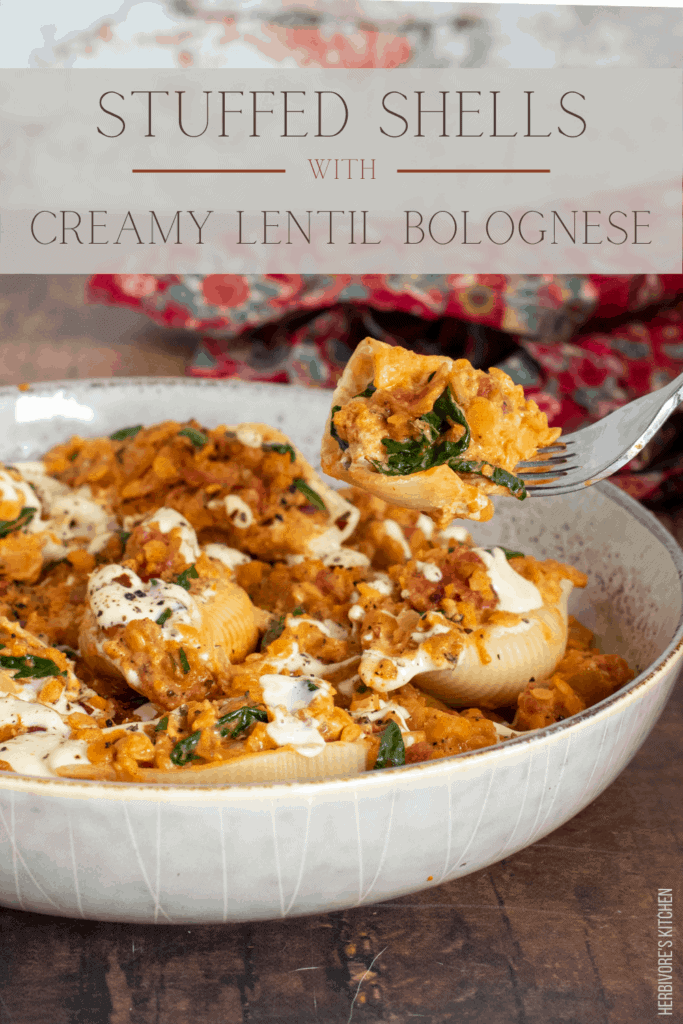 For starters, everyone loves pasta shells. They're just a fun way to eat pasta. They're also the perfect vehicle for taking a traditional red sauce pasta dish to new levels. There's just so much capacity for flavor!
When I think of stuffed shells, I think of a rich savory red sauce and a decadently creamy filling. And while some might think that it's not possible to accomplish this within a vegan diet, I am here to prove them wrong.
Making the Red Lentil Bolognese Sauce for this Stuffed Shells Recipe
The red sauce for this vegan pasta recipe is really simple and healthy. It's packed with vegetables, including spinach, carrots, celery and tomatoes. The inclusion of red lentils makes it protein rich, while herbs and spices like basil, parsley and oregano give it a ton of flavor. The richness comes from slow-cooked onions and sautéed tomato paste — two truly umami rich vegan ingredients.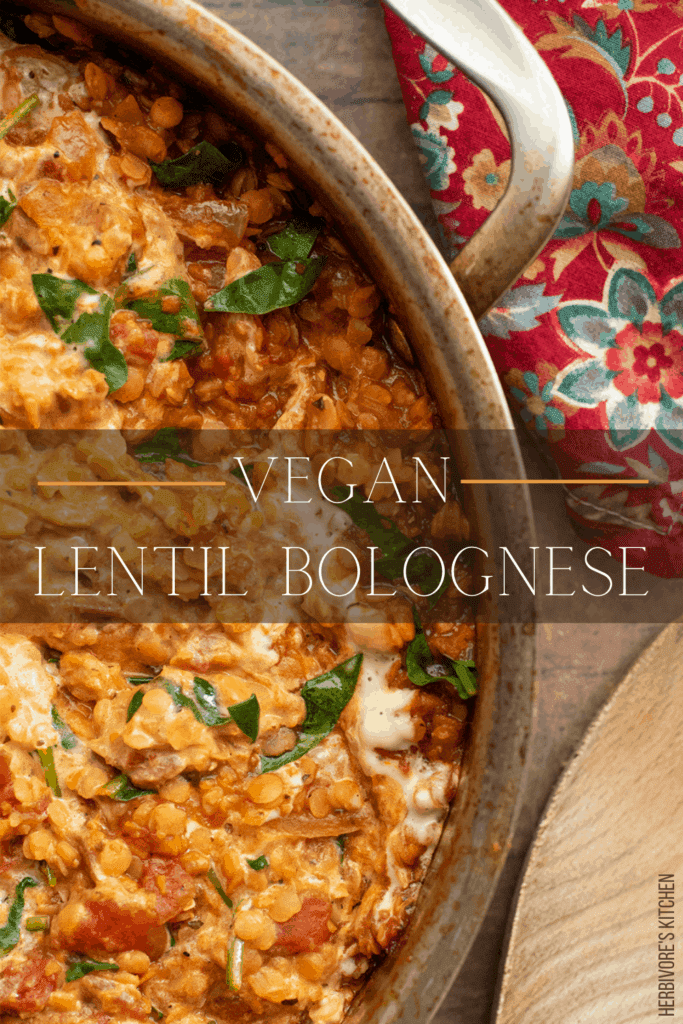 How to Make these Stuffed Shells Creamy
The concept of a creamy vegan recipe often gives non-vegan eaters pause. For many people, the word creamy is synonymous with dairy. That doesn't have to be the case though. The cream sauce for this vegan pasta recipe is made by blending cashews with garlic, fresh lemon juice, salt, nutritional yeast and water. It's really that easy!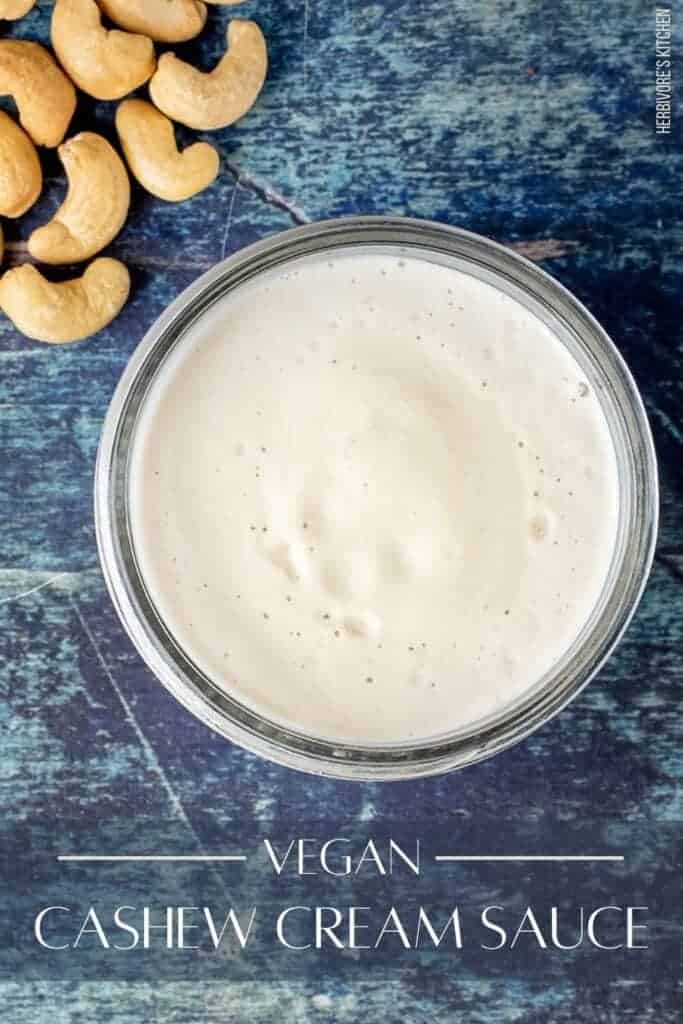 Cashews: A Key to Vegan Cooking
Cashews are a naturally soft nut that lend well to a blended cream sauce. They're also high in protein – something vegans are always seeking to add to their recipes. I always keep a bag of them on hand for my vegan recipes — dishes like my Vegan Nacho Cheese or my Chocolate Peanut Butter Pretzel Vegan Nice Cream. If you'd like to learn more about vegan cooking with cashews, check out my Vegu-cation post How to Go Vegan: Why Cashews Are King.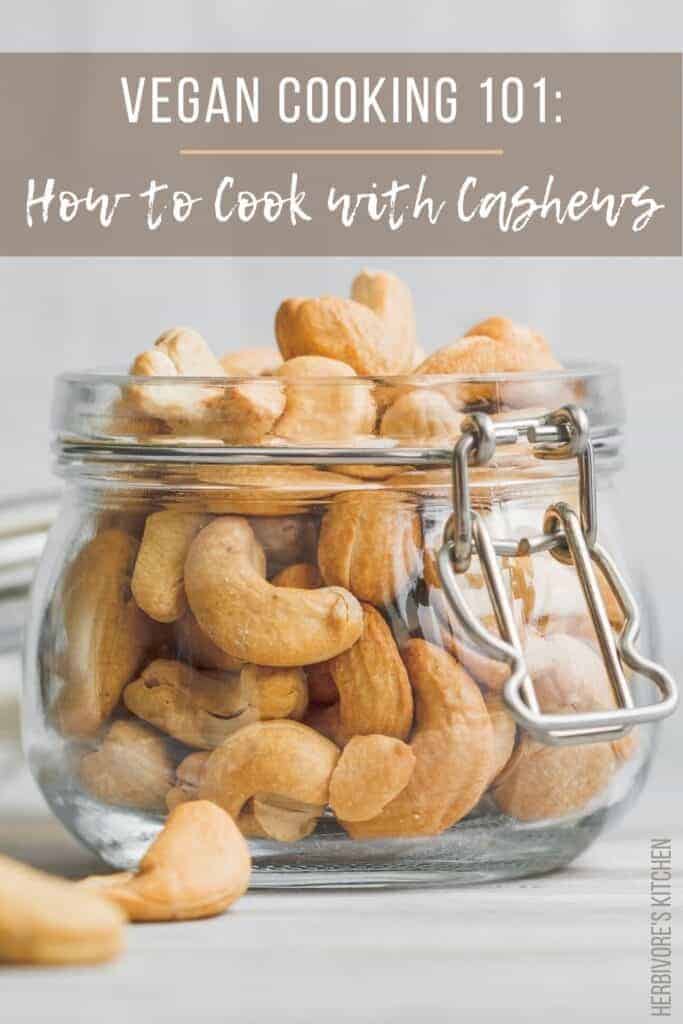 Getting that Cheesy Flavor with Nutritional Yeast
If you're new to vegan cooking (or dairy-free cooking) then nutritional yeast is an ingredient that you have to get to know. Affectionately referred to as "nooch" in vegan chef circles, nutritional yeast is an inactive yeast that offers up a nutty, cheesy flavor. It's also a good source of vitamin B12, a sometimes hard-to-get essential vitamin for vegan eaters. To learn more about nutritional yeast, check out my Vegucation post Vegan Cooking 101: What is Nutritional Yeast?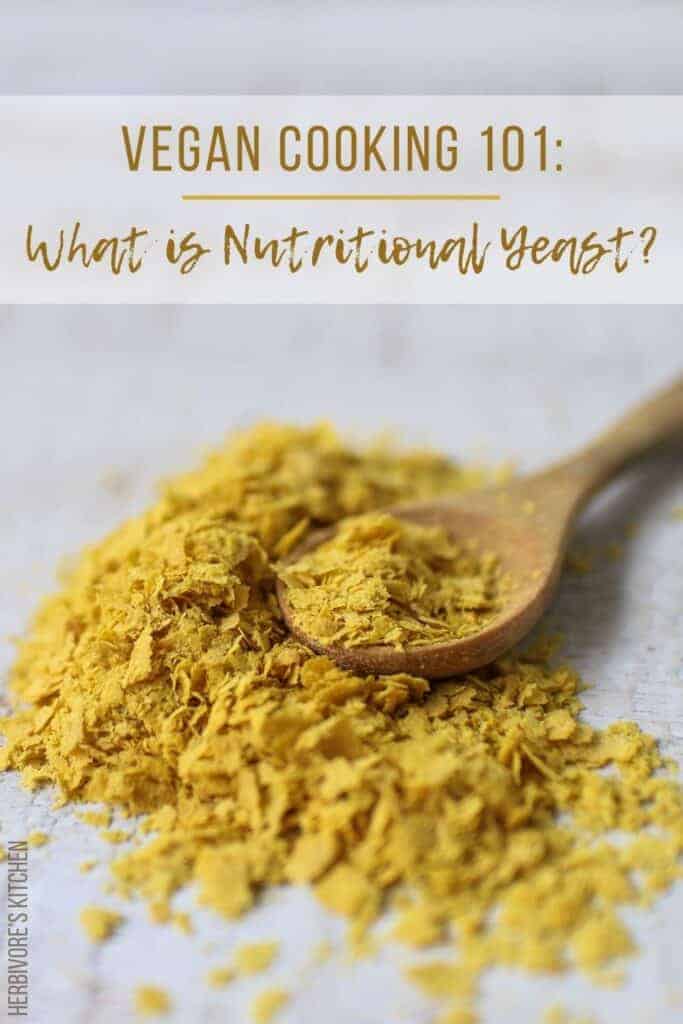 Putting these Vegan Stuffed Shells Together
This vegan pasta recipe has three basic parts — the shells, the red lentil bolognese sauce and the cashew cream sauce. I always start by soaking my cashews. It takes about 30 minutes, so I get them going and then set them aside while I work on the rest of the recipe.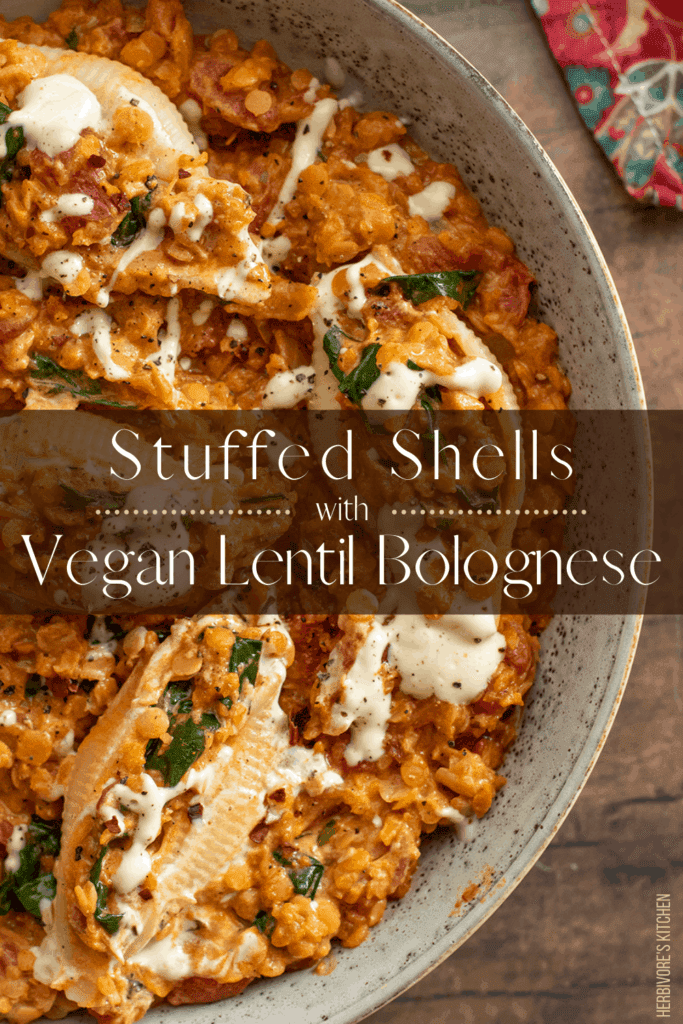 The red lentil bolognese sauce can simmer while the pasta is cooking. I do take the time to brown the onions slowly and sauté the tomato paste. Both of these vegan-friendly ingredients add a lot of flavor to this dish. This sauce is built in layers to add depth, so pay attention to the steps below. I've got it all carefully laid out for you!
When the three parts are completed, finishing up this dish is just a matter of plating. I like to create a layer of red lentil bolognese sauce in my serving bowls (by the way, if you're into styling this dish, be sure to check out my shallow serving bowls below!). Then I stuff each pasta shell with the bolognese sauce and nestle it into a serving bowl. The final step is just a drizzle of cashew cream sauce, some fresh ground pepper and a little extra crushed red pepper if you like spice!
Do These Stuffed Shells Have You Thinking About Other Vegan Pasta Recipe Possibilities?
I don't blame you! Vegan pasta is an easy way to get a healthy vegan meal on the table. Now that you know a few of the tricks, you're well on your way to creating rich and savory vegan pasta recipes of your own! In the meantime, make sure to check out these other vegan pasta recipes on my blog:
Looking for the ultimate in vegan comfort food? This pappardelle pasta with an easy kale and white bean ragù sauce will make even the coldest nights warm and cozy. Bring this Italian recipe to your table in a vegan friendly way by adding a healthy cashew cream sauce made with cashews, nutritional yeast and fresh lemon juice.
Vegan Fettuccini Alfredo is the ultimate in vegan comfort food! Made with a rich cashew cream sauce, this plant-based fettuccini alfredo is the perfect vegan dinner option when the weather starts to get cooler.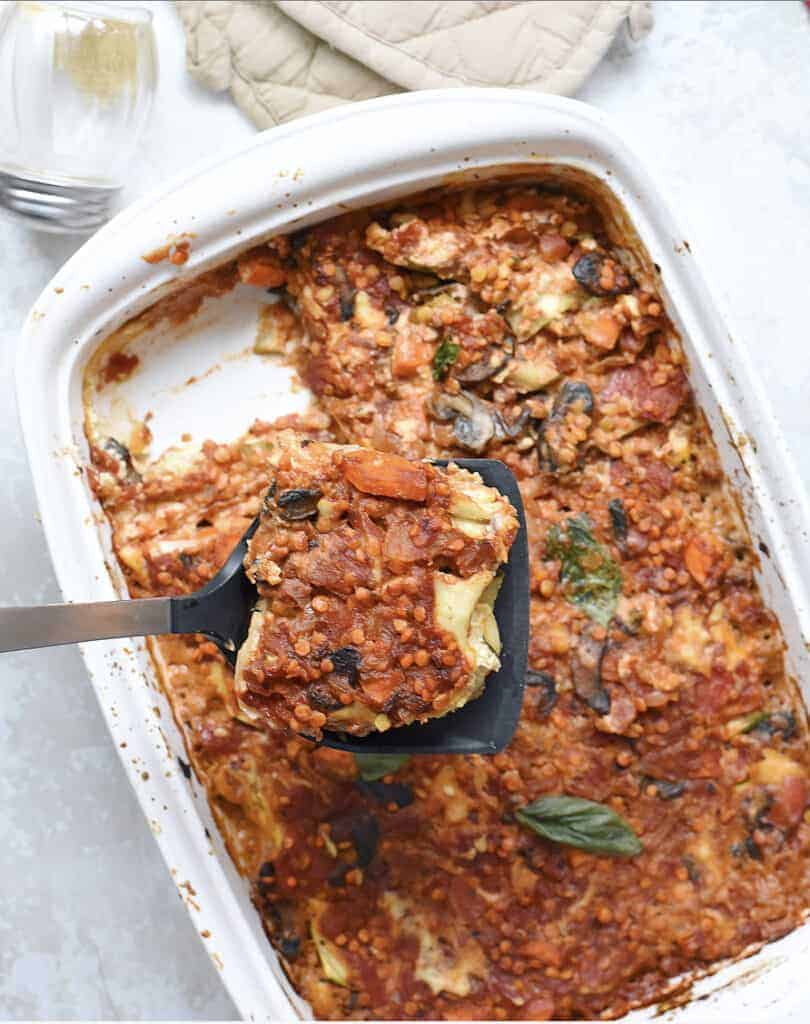 Lasagna makes pretty much everyone happy and now, with this Easy Vegan Lasagna Recipe, even vegans and plant-based eaters can enjoy this ultimate comfort food. This vegan lasagna recipe not only eliminates meat and cheese, it also replaces heavy white flour noodles with more nutritious ingredients: zucchini noodles and red lentils.
What's in My Kitchen to Make This Stuffed Shells with Creamy Vegan Lentil Bolognese Vegan Recipe Easier?
Want to know what tools and resources I keep on hand to make my vegan cooking even easier? Here's a short list of what helped me create this blog post and recipe. For the complete list, visit my Shop where you can find the kitchen gadgets I like as well as a list of books that I recommend.
It's true – a Vitamix is an expensive blender. But, oh! The things it can do and do well. If you're interested in getting more into vegan cooking, or you just want to eat healthier, then I think that this is a must-have kitchen tool. I use my Vitamix daily for breakfast smoothies and it really gets the job done when making vegan cheeses.
There are many versions of the Vitamix on the market. This is the version that I have.
No, that's not the brand. It's just the idea! But, I own this set of Global™ knives and They're some of my most prized possessions in the kitchen. This set is universally well-rated for the at-home chef and will get you a good, solid set of knives without totally breaking the bank.
I maintain that this is an essential kitchen tool. Yes, I know that you can squeeze a lemon (or lime, or orange) with your hands, but do that and then try this and see just how much more juice you get from each fruit. It also has the added benefit of separating (most) of the seeds from the juice.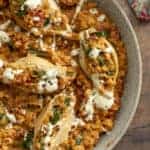 Stuffed Shells with Creamy Vegan Lentil Bolognese Sauce
This Stuffed Shells with Creamy Vegan Lentil Bolognese is an easy way to introduce your family to healthy vegan recipes. This vegan pasta features a savory cashew cream sauce and a rich, red lentil bolognese.
Ingredients
1

cup

cashews

8

oz

large pasta shells

cooked in accordance with package directions

2

tbsp

extra virgin olive oil

1/2

yellow onion

diced

2

tsp

salt

divided

1

tbsp

fresh garlic

minced

1

tsp

dried oregano

1

tsp

dried parsley

1

tsp

dried basil

1/2

tsp

crushed red pepper

+ additional crushed red pepper, to taste

1/4

cup

tomato paste

1

carrot

washed and finely diced

1

stalk celery

washed and finely diced

1

cup

red lentils

rinsed, drained and picked free of debris

1

28 oz can

low-sodium diced tomatoes

1 3/4

cup

water

divided

2

cups

baby spinach

loosely packed

2

tbsp

fresh lemon juice

divided

1

clove

garlic

peeled

2

tbsp

nutritional yeast

fresh ground pepper
Instructions
Put the cashews in a 2-cup measuring glass. Cover with hot water and set aside for at least 30 minutes.

Heat up a large, deep-sided skillet. When warm, add the olive oil and heat until shimmering. Add the onions and 1 tsp of salt and reduce the temperate to medium-low heat. Allow the onions to cook until lightly browned. About 12-15 minutes.

Add the garlic, basil, parsley, oregano and crushed red pepper. Continue to cook until fragrant. About 1-2 minutes.

Increase the heat to medium and add carrots and celery. Stir to combine and sauté for 1-2 minutes.

Add the tomato paste and stir to combine. Sauté until the tomato paste becomes a dark red. About 2-3 minutes.

Add the red lentils, diced tomatoes and 1 cup of water. Cover and simmer on medium-low heat until the lentils are soft and the water has been mostly absorbed. Stir occasionally. About 20 minutes.

While the red lentil bolognese is simmering, prepare the pasta shells in accordance with the package directions.

Remove the lid from the lentil bolognese and add the spinach and 1 tbsp fresh lemon juice. Stir to combine and set aside.

Drain and rinse the cashews. Combine the cashews with 3/4 cup of water, 1 tbsp fresh lemon juice, the garlic clove, 1 tsp salt and the nutritional yeast. Blend until creamy.

Stir 1 cup of the cashew cream sauce into the red lentil bolognese.

Prepare each serving bowl with a layer of the red lentil bolognese on the bottom. Stuff the cooked pasta shells with the remaining bolognese and nestle them into the spread of bolognese sauce. Drizzle the remaining cashew cream over the stuffed shells and season with fresh ground pepper and crushed red pepper to taste.
About Herbivore's Kitchen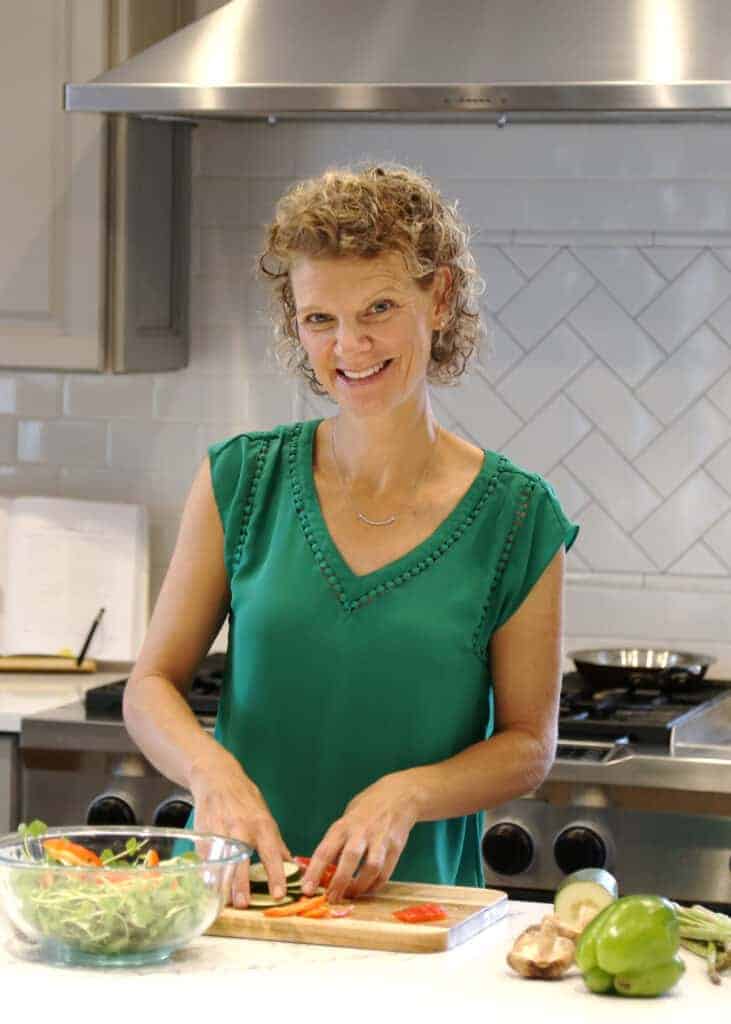 Herbivore's Kitchen is a blog run by me, a plant-based home chef and aspiring food photographer. I switched my and my family's diet to a plant-based diet after learning about the health benefits of going vegan. Making this change has prompted a variety of food and holistic-lifestyle related questions that I explore through this blog. I talk about how to pick and prepare the most nutritious foods, to how to reduce waste at home, to how to live a more sustainable lifestyle while on the road.