Jump to Recipe
This Vegan Cassoulet: This White Bean & King Oyster Mushroom Cassoulet is Every Bit as Delish as Its French Cassoulet Cousin! recipe includes affiliate links. When I find a great product or service, I like to share it with my readers. Sometimes I use affiliate links so I can earn a commission for my recommendations. Thank you for your support!
Vegan Cassoulet: This White Bean & King Oyster Mushroom Cassoulet is Every Bit as Delish as Its French Cassoulet Cousin!
Going vegan doesn't mean giving up rich, savory dishes. If you need proof, all you have to do is try this Vegan Cassoulet. It's got all the melt-in-your-mouth qualities of traditional French cassoulet, but it's earth friendly (and not to mention quite a bit healthier!)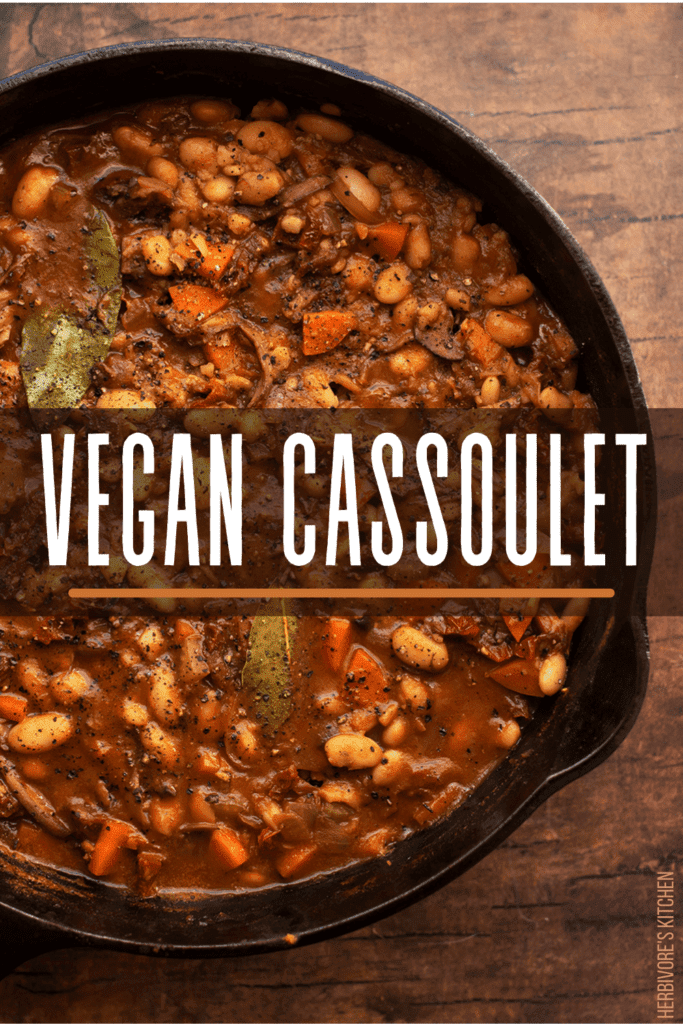 How can this be? Well, keep reading because this vegan cassoulet recipe has more than one trick up its sleeve! So, without further ado, let's talk about this Vegan Cassoulet!
What is Cassoulet?
If you're not familiar with French cuisine, a brief cassoulet definition is in order. Cassoulet, as you might guess, is a French casserole. Cassoulet is a rich, slow-cooked dish that features umami-rich ingredients. In its traditional preparation, cassoulet includes roasted duck and sausages paired with white beans. These ingredients are layered in a thick, earthenware dish and baked to perfection.
Vegan Cassoulet (aka Healthy Cassoulet)
While I didn't set out to make a healthy cassoulet, this vegan cassoulet is indeed much better for you than the original. For example, traditional cassoulet relies heavily on the rendered fat from the roasted duck and sausage. In addition, the beans are often cooked with pancetta and the whole dish also requires supplemental oil. This healthy cassoulet, on the other hand, uses 2 tbsp of extra virgin olive oil and some residual oil in the sun-dried tomatoes.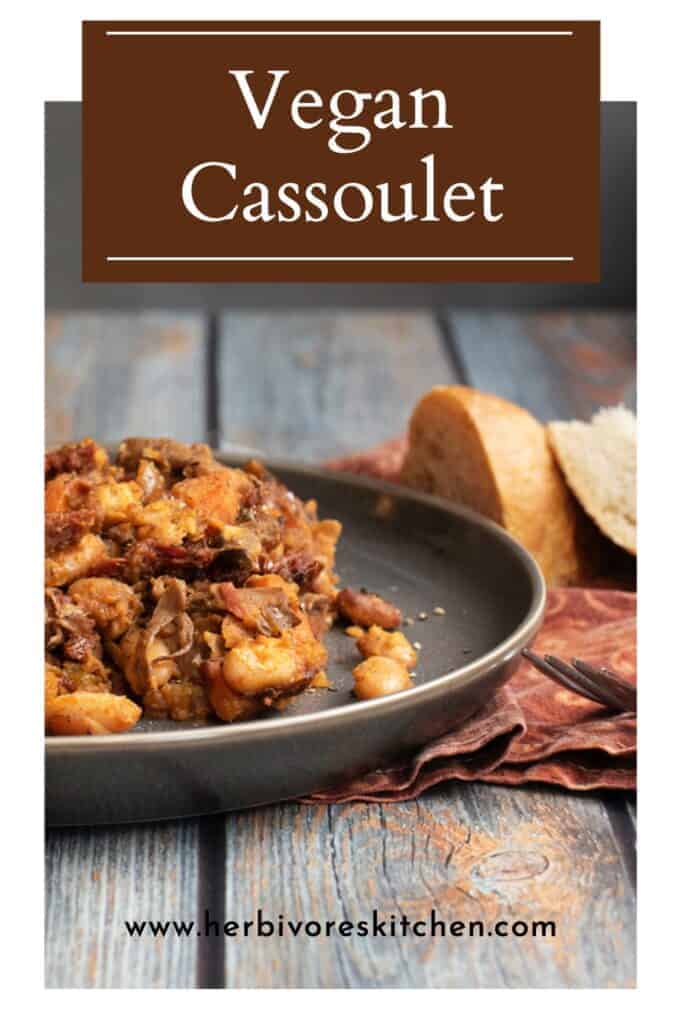 Vegan Cassoulet: Boost the Umami Factor with Sun-dried Tomatoes
Speaking of sun-dried tomatoes… No, they're not used in traditional cassoulet recipes. Tomatoes, though, are often included. I chose to up the tomato ante as a replacement for sausage. Tomatoes, especially sun-dried tomatoes, are rich and meaty – a truly umami-heavy vegan ingredient.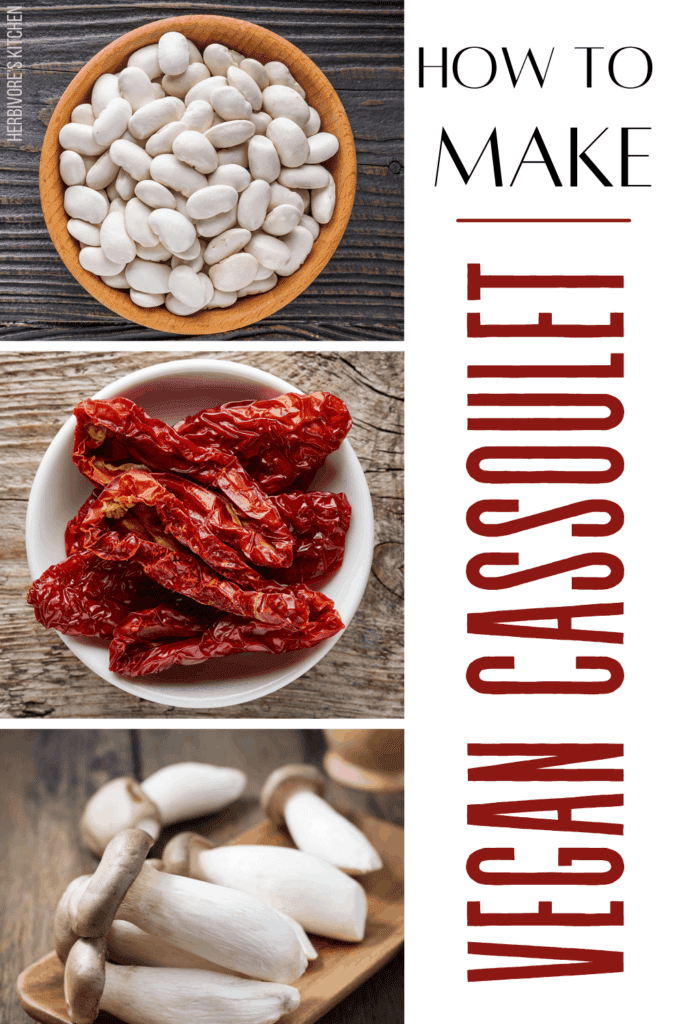 In addition to sun-dried tomatoes, I also added a bit of tomato paste. This umami-rich vegan ingredient is sautéed with the mushrooms, onions, garlic, parsley and thyme to give this vegan cassoulet even more rich flavor.
Did Someone Say Mushroom Cassoulet?
Mushrooms are another vegan ingredient known to be rich in umami. While other vegan cassoulet recipes use cremini mushrooms, I wanted to take my mushroom cassoulet up a notch. This vegan cassoulet recipe uses King Oyster mushrooms.
If you're not familiar with King Oyster mushrooms, don't be intimated. They're fairly easy to find at most grocery stores. King Oyster mushrooms have tall, broad stem and a small cap. Unlike many mushroom varieties, it's the stem of the King Oyster mushroom that's the prized ingredient in vegan cooking.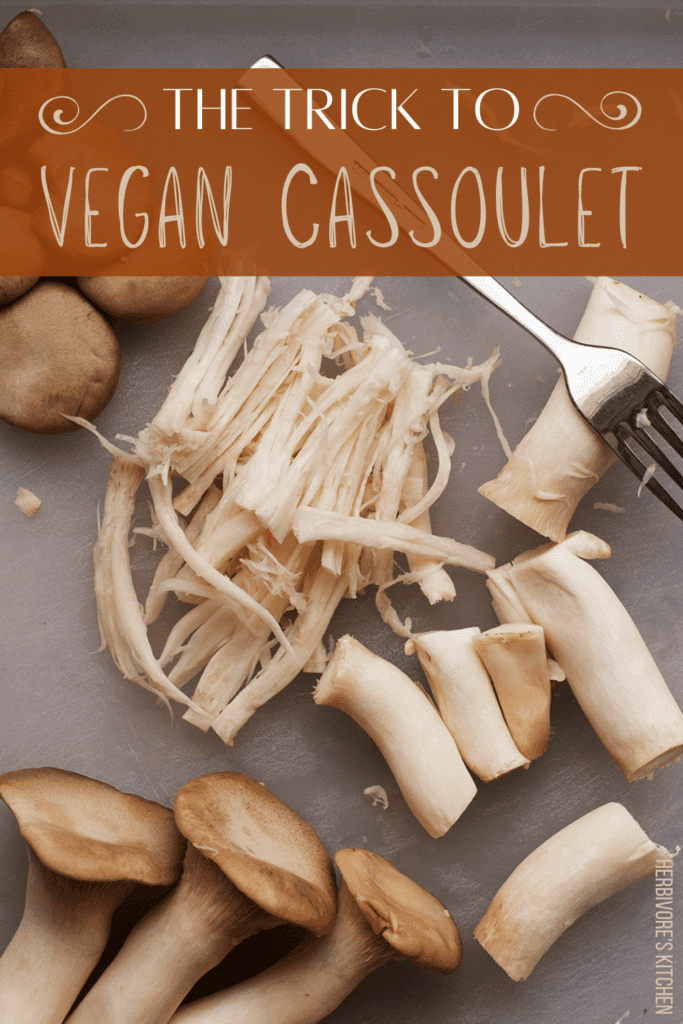 By shredding the stems of the mushroom, I was able to create an umami-rich replacement for the roasted duck used in traditional cassoulet recipes. The shredded mushroom stems are simmered in red wine (another umami-forward ingredient). As the cassoulet simmers and then bakes, the somewhat chewy texture of the King Oyster mushroom relaxes into a meaty, tenderized, flavorful addition to this vegan cassoulet.
White Beans: A Key Ingredient in Vegan Cassoulet
White beans are actually a key ingredient in any cassoulet recipe. Great Northern Beans, are especially good at absorbing the liquids that they're cooked in. So, as this mushroom cassoulet slowly simmers on the stove, then bakes in the oven, the white beans absorb all the deliciousness of the broth.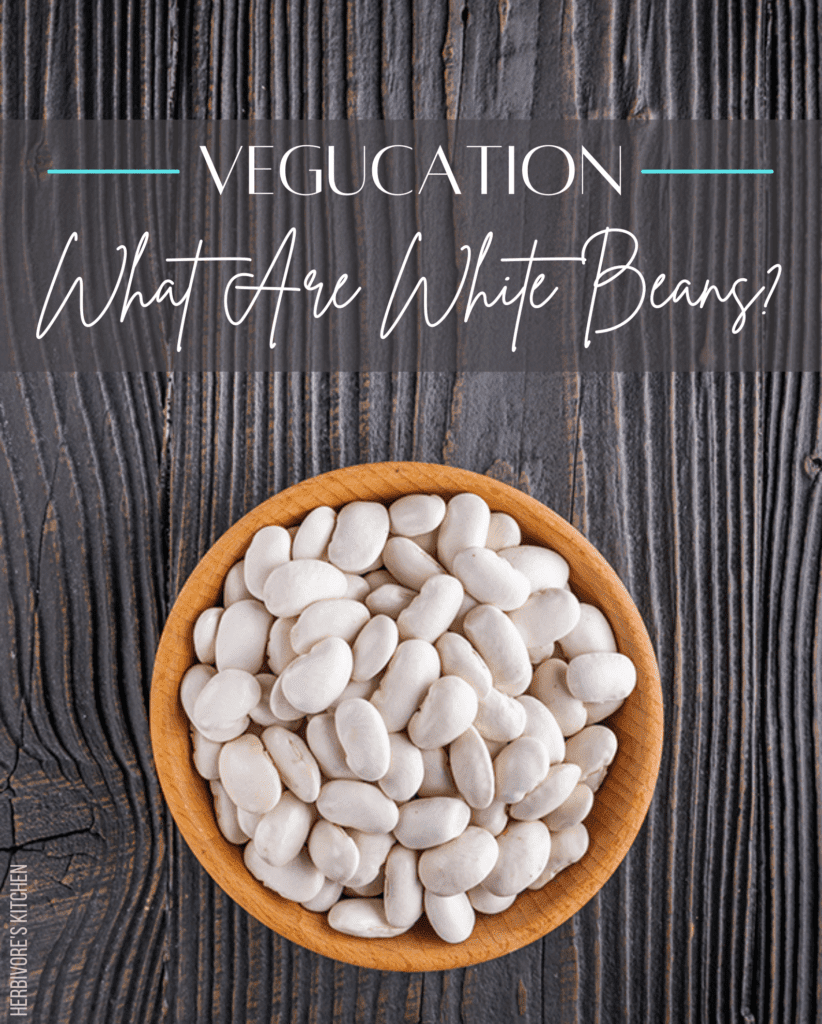 White beans are also packed with many nutritional benefits. They're high in fiber, protein and many vitamins and minerals. They're also significantly less expensive than sausage, pancetta and duck. How's that as an added bonus for making vegan cassoulet!
Vegan Cassoulet: How to Mimic Pancetta
Pancetta (or bacon) are common ingredients in cassoulet recipes. And, honestly, it's hard to dispute the value that they add to the final dish. Salty, fatty smokiness… it does have its pleasures.
Fortunately, those flavors aren't hard to replicate in vegan cooking. To mimic the rich flavors of bacon, I combine tamari, maple syrup, balsamic vinegar and a little bit of smoked paprika into a sauce that I add toward the beginning of the recipe. This sauce simmers down into a thick syrup that gets absorbed into the King Oyster mushrooms and white beans. The result? You won't miss the bacon at all.
Putting This Mushroom Cassoulet Together
Fair warning: vegan cassoulet isn't a quick meal. I recommend making it a weekend when you're able to be in and out of the kitchen throughout the day. Mushroom cassoulet requires preparation (e.g. the beans need to be soaked overnight) and the cooking process is several hours. Fortunately, most of that time is hands off. The actual active cooking time is pretty minimal.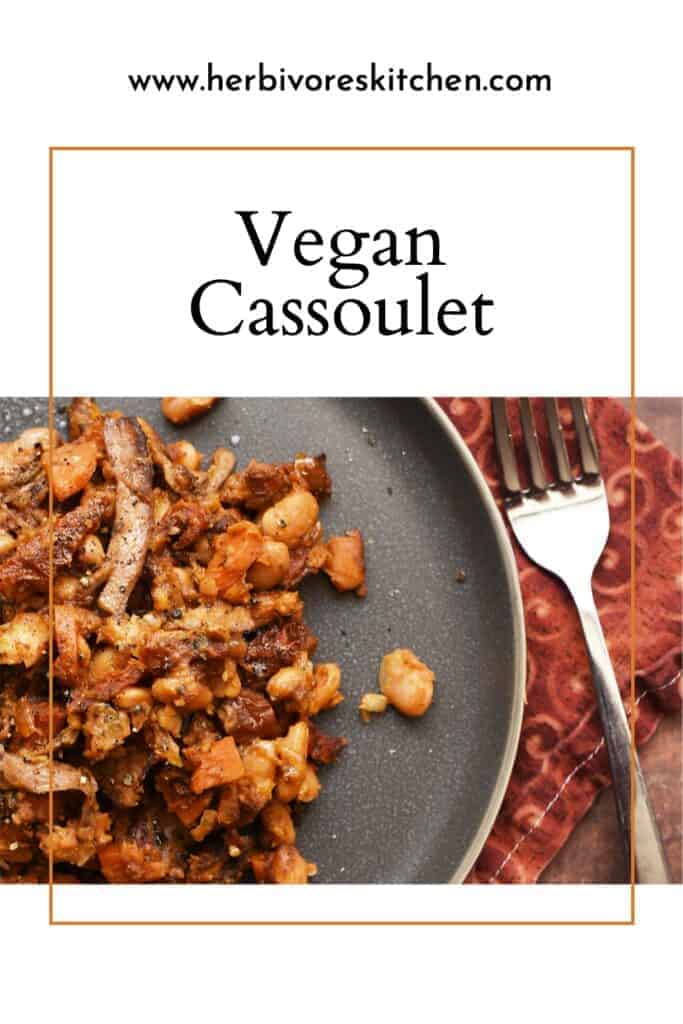 Vegan Cassoulet: Prepping the White Beans
One of the most frequent questions I get is: do I need to use dried beans? This is followed by: do I really need to soak the beans before cooking with them? The short answer is no, although I think that this recipe deserves it!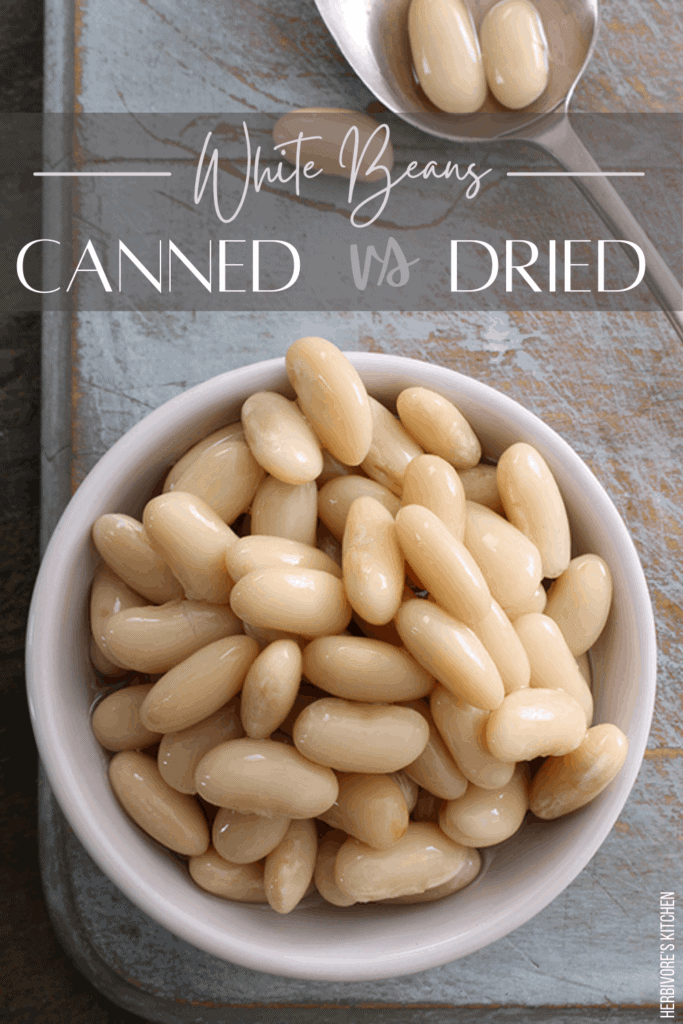 If you're not into cooking with dried beans, I included instructions for using canned beans in the recipe below. Still undecided? Be sure to check out my White Beans: The Ultimate Guide for the pros and cons of using both canned beans and dried beans and some additional information on whether it's necessary to soak the beans.
If you're proceeding with dried beans, here's a tip: I soak the beans the night before and then cook them separately the next morning. Why separately? Because beans skins don't always play nicely with acidic ingredients (like tomatoes). The acid causes the skins to toughen, causing the bean to remain firm as it cooks. This isn't disastrous, and in many recipes, I don't take this extra step. But in a cassoulet, you want the end result to be a full melt-in-your-mouth experience!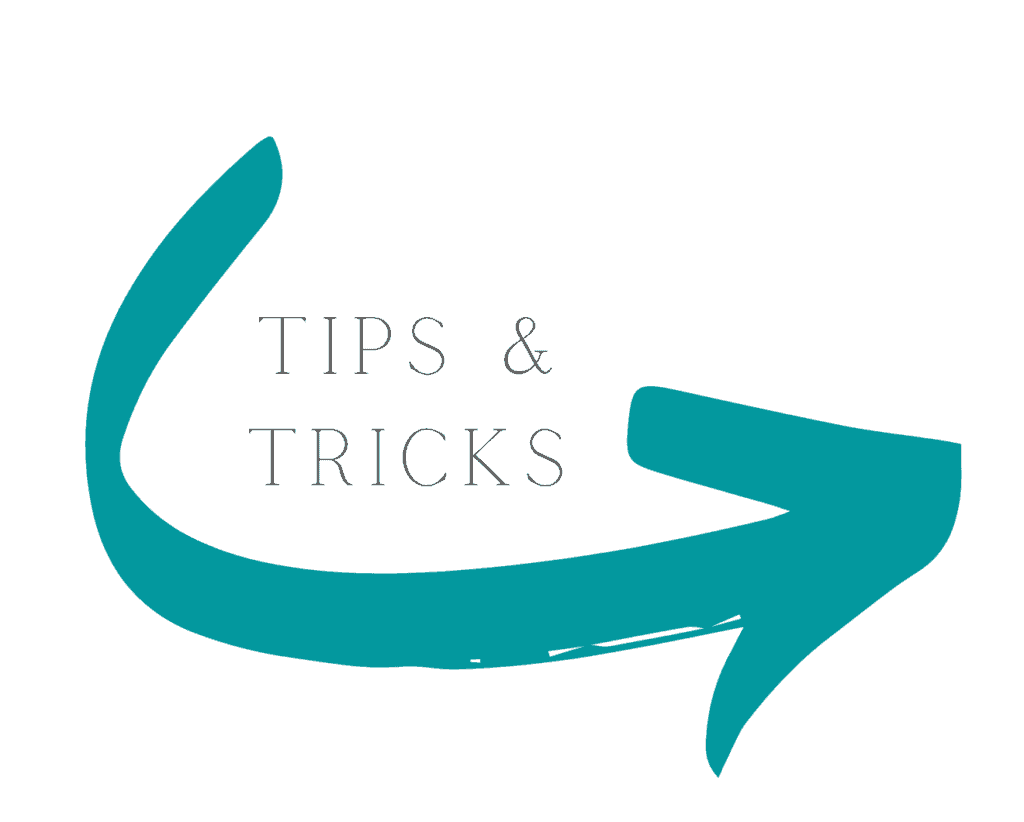 Beans don't always play nicely with acidic ingredients, which cause the skin of the beans to toughen during the cooking process.
Layering Flavors in Your Vegan Cassoulet
I've said this before, and I'll say it again! One of the keys to good vegan cooking is being patient and intentional with your ingredients and layering in flavors. For example, for this vegan cassoulet, I start by simmering the King Oyster mushrooms in red wine. This serves as the base for my slow-cooked onions. Then I turn up the heat and sauté my herbs and tomato paste. All this is done before I add my liquid ingredients, which I then allow to simmer until the beans are soft.
Mushroom Cassoulet: Slow Cook, Then Bake
This multi-step process is what makes any cassoulet taste so amazing! First, the ingredients are simmered until the liquid ingredients have cooked down into a thick stew. This tenderizes the King Oyster mushrooms and sun-dried tomatoes. It also gives the beans plenty of time to soak up all of that intentional flavor layering.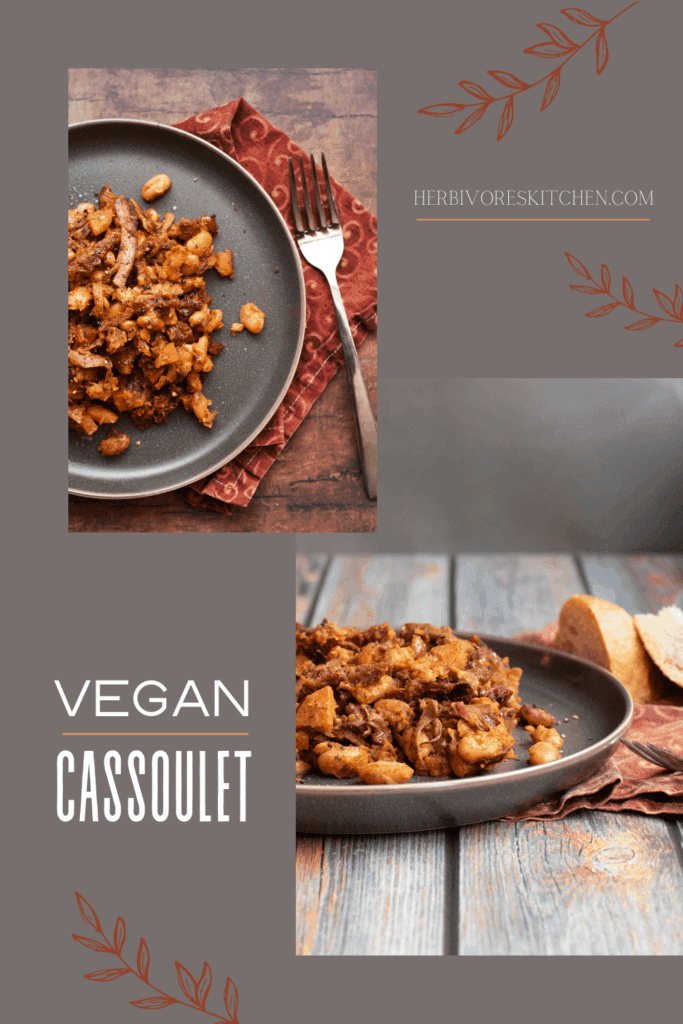 Once the right consistency is achieved, cassoulet is retired to the oven for an hour of baking. This allows the mushroom cassoulet to develop a crust on top. This extra step increases the depth-of-flavor and gives the mushrooms, sun-dried tomatoes, root vegetables and white beans that melt-in-your-mouth quality!
Reheating Your Vegan Cassoulet
Traditional cassoulets are baked several times, so don't be afraid of vegan cassoulet leftovers. I simply stir my leftover cassoulet with a small amount of water to re-establish the stew-like consistency, then return it to the oven in a cast iron skillet to bake again. It's done with it's hot and a new crust has formed on top.
Love This White Bean Vegan Cassoulet? Be Sure to Check Out My Other White Bean Recipes!
Do you love the thought of slow-cooked white beans absorbing all of the flavors of your dish? You're not alone! These vegan darlings are wonderful in a variety of vegan recipes, so be sure to check them out!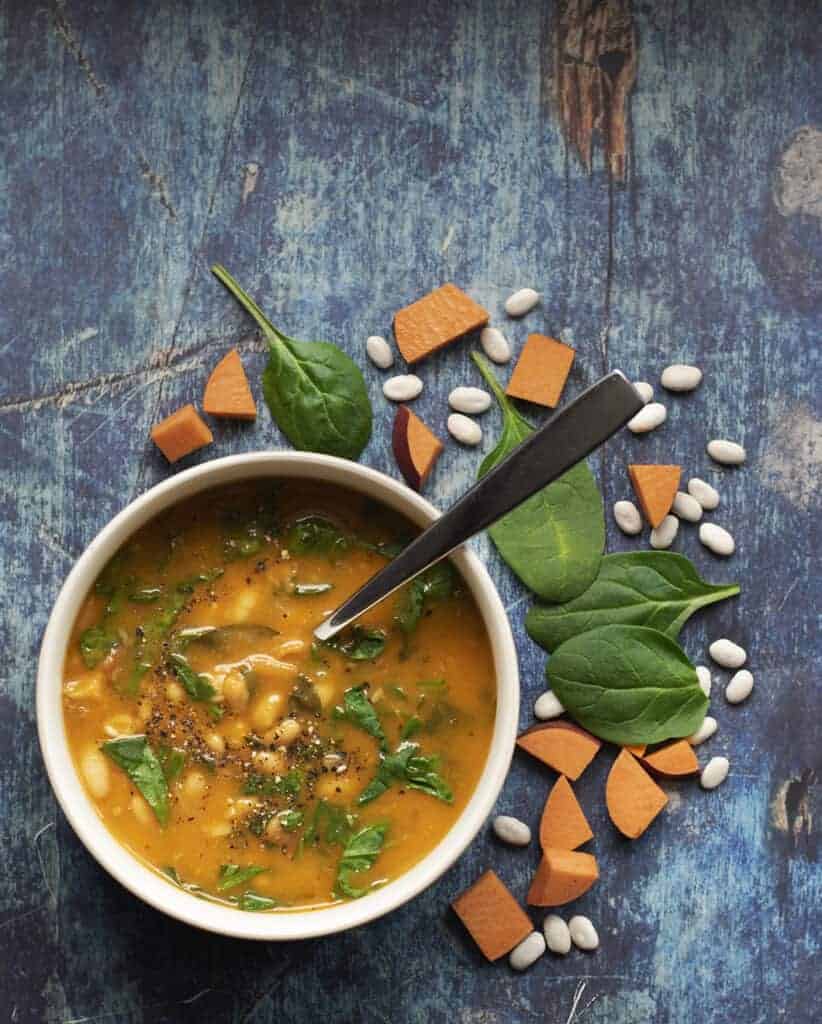 Vegan White Bean Stew
This Vegan White Bean Stew is so easy to make…and so tasty! This slow-cooker vegan white bean soup comes out so thick and creamy, you'll be hard-pressed to convince someone that it's dairy-free.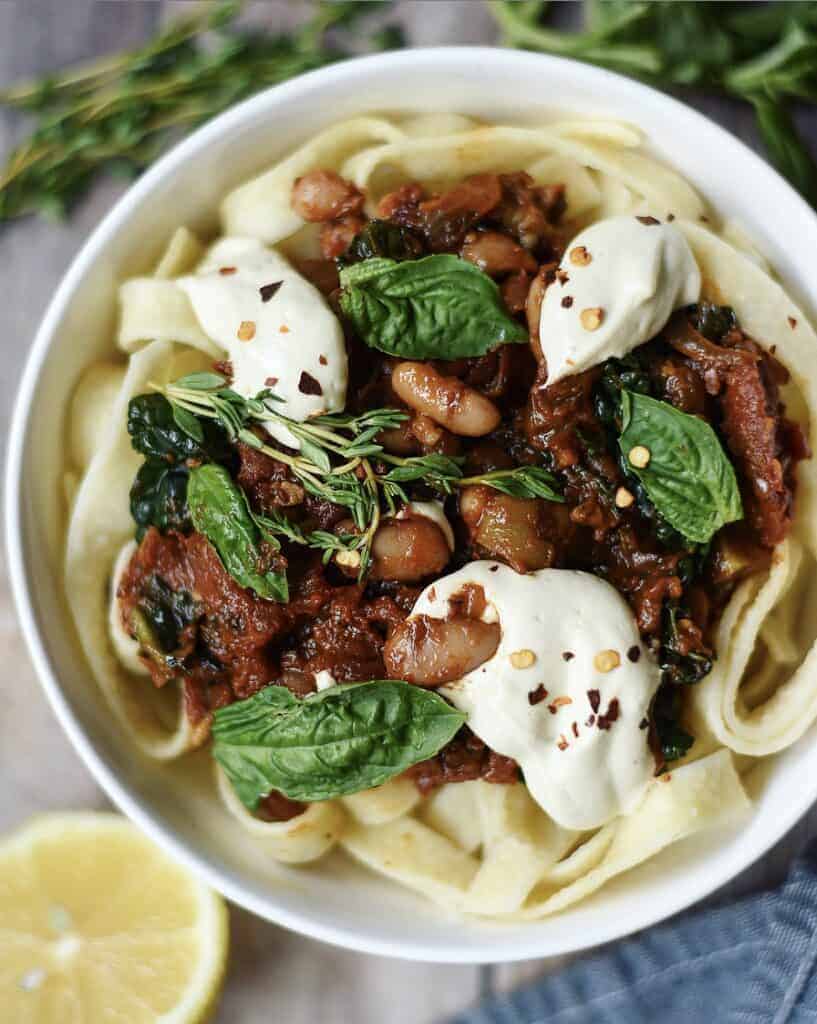 Looking for the ultimate in vegan comfort food? This pappardelle pasta with an easy kale and white bean ragù recipe will make even the coldest nights warm and cozy. Bring this Italian recipe to your table in a vegan friendly way by adding a healthy cashew cream sauce made with nutritional yeast and fresh lemon juice.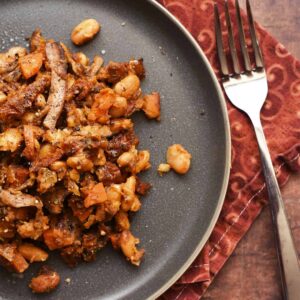 Vegan Cassoulet with King Oyster Mushrooms
Going vegan doesn't mean giving up rich, savory dishes. If you need proof, all you have to do is try this Vegan Cassoulet.
Ingredients
1 1/2

cup

dried Great Northern Beans

see Pre-Prepping the Beans instructions below as this must be done in advance or use 3 14 oz cans of Great Northern Beans, drained and rinsed; see Recipe Notes for substitution option

2

bay leaves

1

10 oz pkg

King Oyster mushrooms

washed thoroughly; see Recipe Notes for substitution option

1/2

cup

red wine

or substitute water

2

tbsp

extra virgin olive oil

1/4

cup

tamari

2

tbsp

maple syrup

1

tsp

balsamic vinegar

1/2

tsp

smoked paprika

1/2

yellow onion

diced

1

tsp

salt

1

tsp

dried parsley

1

tsp

dried thyme

2

tbsp

tomato paste

3

garlic cloves

minced

2

carrots

washed and diced

1

celery stalk

washed and diced

1

8 oz jar

sun-dried tomatoes

packed in oil; drained and chopped

1

quart

low-sodium vegetable broth

2

cups

water

+ additional water if the cassoulet becomes too dry

salt & pepper

to taste
Instructions
Pre-Prepping the Beans
The night before you plan to serve this Vegan Cassoulet, soak the dried Great Northern Beans in 1 quart of water with 1 ½ tbsp of salt overnight. I do this in a large glass bowl on my counter and cover the top of the bowl with a clean towel.

The next morning, drain and rinse the beans and put them in a medium-sized sauce pot. Cover the top of the beans with at least 2 inches of water, add the bay leaves and bring to a simmer. Simmer until the beans are soft. About 2 hours. Add additional water as necessary.

When the beans are softened, remove the bay leaves, drain and set aside.

You can also use 3 14 oz cans of Great Northern Beans, drained and rinsed, in place of the dried beans. See the Recipe Notes for changes in timing.
Vegan Cassoulet
Washed the King Oyster Mushrooms and cut the cap from the top. Then trim the ends of the stems. Using the tines of a fork, shred the stems of the mushrooms lengthwise. They should take on the appearance of pulled meat. Then thinly slice the caps.

Add the shredded mushrooms and red wine to a large, deep-sided cast iron skillet. Bring to a simmer and allow the wine to cook down. 8-10 minutes.

When the wine has almost completely cooked off, add 2 tbsp of extra virgin olive oil and sauté the shredded mushrooms until they just begin to brown. About 2-4 minutes.

Add the diced onions and salt and reduce the heat to low. Slow cook the mushrooms and onions, stirring occasionally, allowing the onions to caramelize slightly. About 20 minutes. Be careful not to burn the onions.

While the onions are sautéing, combine the tamari, maple syrup, balsamic vinegar and smoked paprika in a small bowl. Set aside.

Increase the heat to medium and add the minced garlic. Sauté for 1-2 minutes. Add the dried parsley and thyme and tomato paste. Stir to combine and continue to cook until the tomato paste becomes a dark red. About 2-3 minutes

Add the tamari mixture and continue to cook until the mixture has reduced. About 3-4 minutes.

Add the carrots, celery, soaked Great Northern Beans, sun-dried tomatoes, vegetable broth and water (but see Recipe Notes if you are using canned beans in lieu of dried beans).

Reduce the heat and allow the dish to simmer slowly until the broth has reduced to a thick stew. About 1 hour. See Recipe Notes if you are using canned Great Northern Beans.

When the cassoulet has a thick, stew-like consistency, put the cassoulet on the middle rack of the oven and bake for ~30 minutes. After 30 minutes, the top of the cassoulet should have developed a crust. Gently break a small spot in the crust and spoon the sauce from underneath over the top of the crust then bake for an additional 30 minutes. Allow to cool slightly, then serve.
Notes
I like making this recipe in a cast iron skillet, as it retains heat very well and easily transfers from stove top to oven.
Can't find Great Northern beans? The best substitute is Cannellini beans.
Wondering why I pre-cook the beans? Read up on this in my blog post!
If you can't find King Oyster mushrooms, you can substitute cremini mushrooms. Wash and trim the stems, then slice them and proceed with the recipe.
If you are using canned beans in lieu of dried beans, reduce the simmer time to 30-40 minutes and don't add the water right away. Instead, let the cassoulet simmer with just the vegetable broth and add water only if necessary.
About Herbivore's Kitchen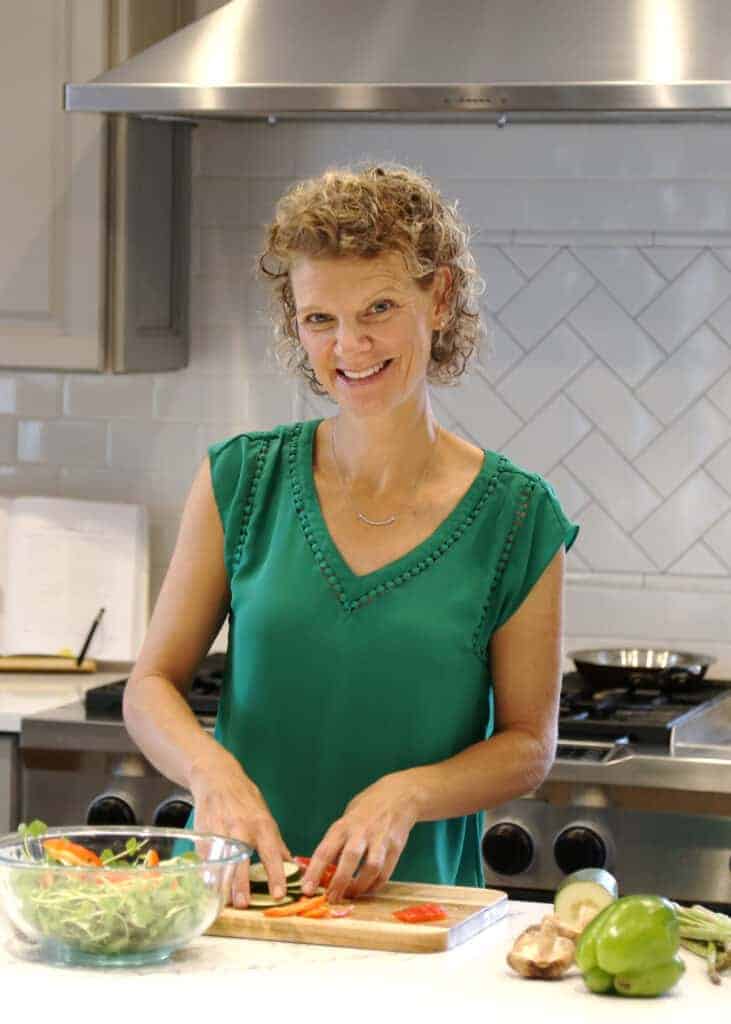 Herbivore's Kitchen is a blog run by me, a plant-based home chef and aspiring food photographer. I switched my diet to a plant-based diet after learning about the health benefits of going vegan. Making this change has prompted a variety of food and holistic-lifestyle related questions that I explore through this blog. I talk about how to pick and prepare the most nutritious foods, to how to reduce waste at home, to how to live a more sustainable lifestyle while on the road.