Jump to Recipe
This Vegan Raspberry Chia Jam: The Best of Plant Based Jam! post includes affiliate links. When I find a great product or service, I like to share it with my readers. Sometimes I use affiliate links so I can earn a commission for my recommendations. Thank you for your support!
Vegan Raspberry Chia Jam: The Best of Plant Based Jam!
This fruit-forward vegan raspberry chia jam is easy to make and oh! so! tasty! You might not expect it from a frozen berry jam, but this chia seed jam recipe is every bit as good as it would be if made using fresh berries. It's truly the best in plant based jam!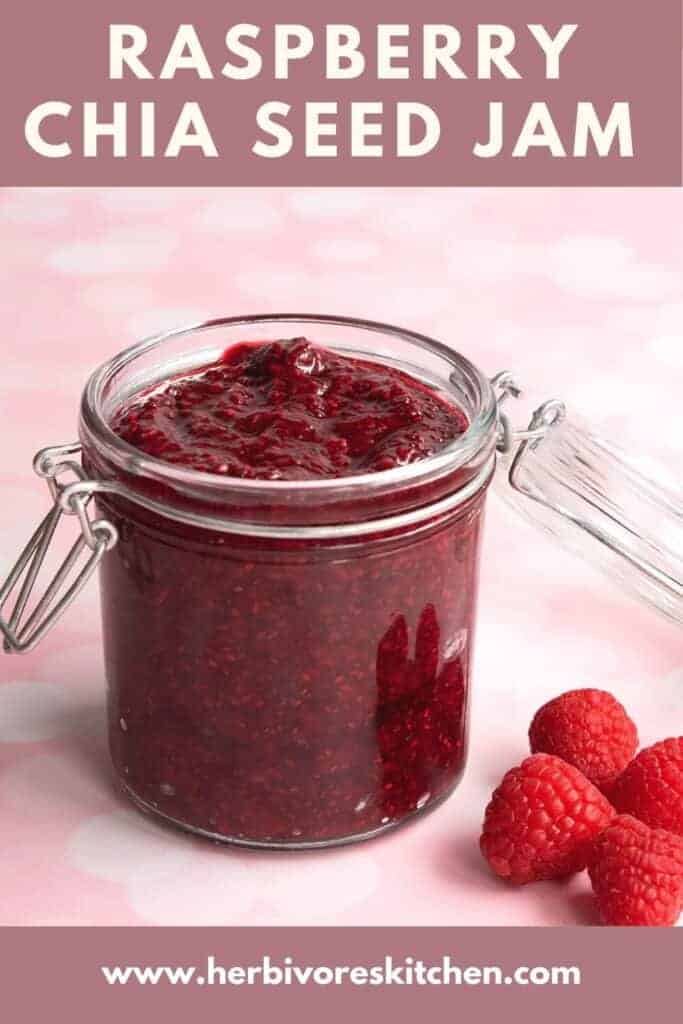 All About Plant Based Jam
A few days ago, I put together an All About Plant Based Jam post. Actually, it was all about plant based jelly, jam, preserves and marmalade. I wanted, once and for all, to get to the botton of the question – are these sweet treats, in particular jam, vegan? And, is making plant based jam at home better for you?
If you want to get into the nitty gritty, be sure to check out that post. The short answer, though, is yes and yes. Most jams are vegan, using naturally occurring (and sometimes supplemental pectin) as a thickening agent. But not all jams are created equal when it comes to added sugars and preservatives.

Making Frozen Berry Jam with Unrefined Sugar
Many commercially bought jams and jellies use high fructose corn syrup as a sweetener. It's inexpensive and in great supply, but it's not good for you. According to research, high fructose corn syrup is a likely culprit in the rise in childhood & adult obesity and diabetes. It's best to be avoided.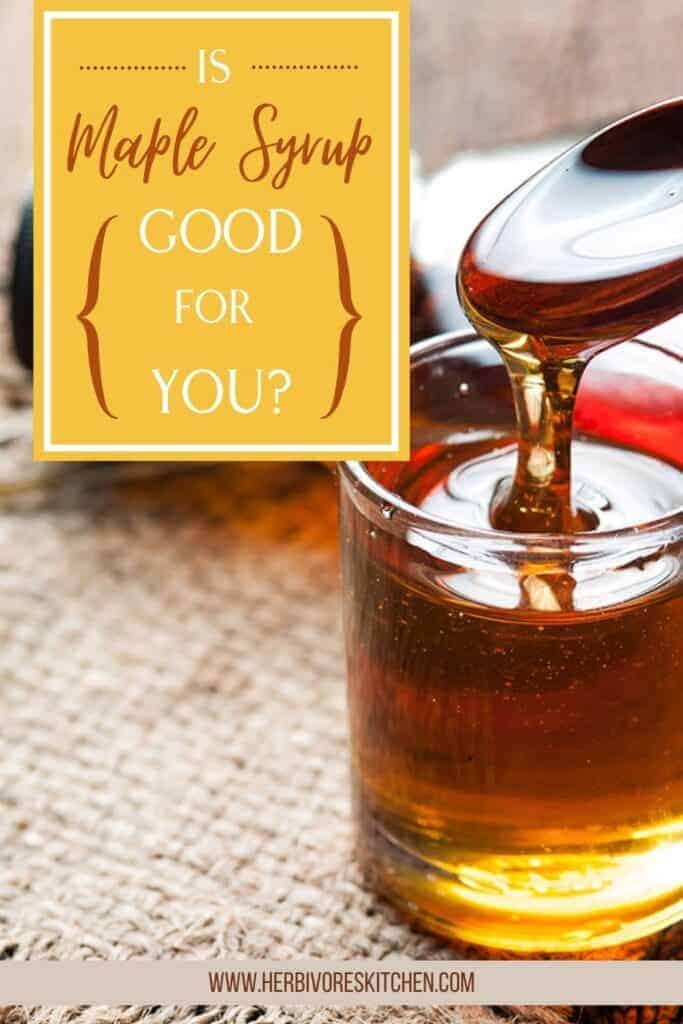 Does that mean, then, that we all have to give up our favorite snack – sweet fruit jam and a thick layer of peanut butter between two slices? Not at all. There are better-for-you options. For example, the secret to sweetening this vegan raspberry chia jam? Maple syrup.
Is Maple Syrup Good for You?
Yes, maple syrup is a sweetener. But unlike high fructose corn syrup, it's not nutritionally void. In fact, maple syrup has vitamins and minerals, like manganese and zinc, and is high in antioxidants. It also has a lower glycemic index than table sugar, meaning that it raises blood sugar levels more slowly. Like any sweetener though, maple syrup is high in sucrose, so it should be consumed in moderation.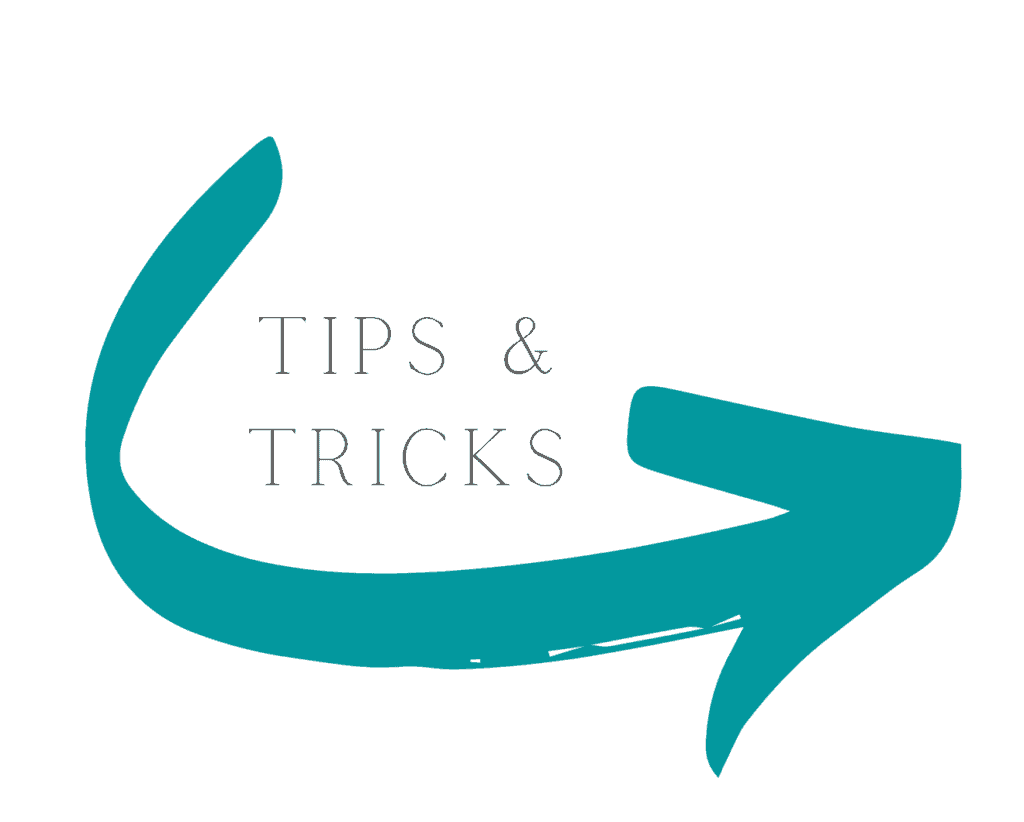 When buying maple syrup, be sure that you're purchasing pure maple syrup. Maple-flavored syrup is flavored high fructose corn syrup.
What Are Chia Seeds?
Chia seeds are a vegan darling! Despite their small size, these little seeds pack a powerful nutritional punch. They're loaded with antioxidants, protein and calcium. In addition to adding a nutritional boost to this plant based jam, they're also able to absorb 10-12 times their weight in water. This makes them a great thickening agent!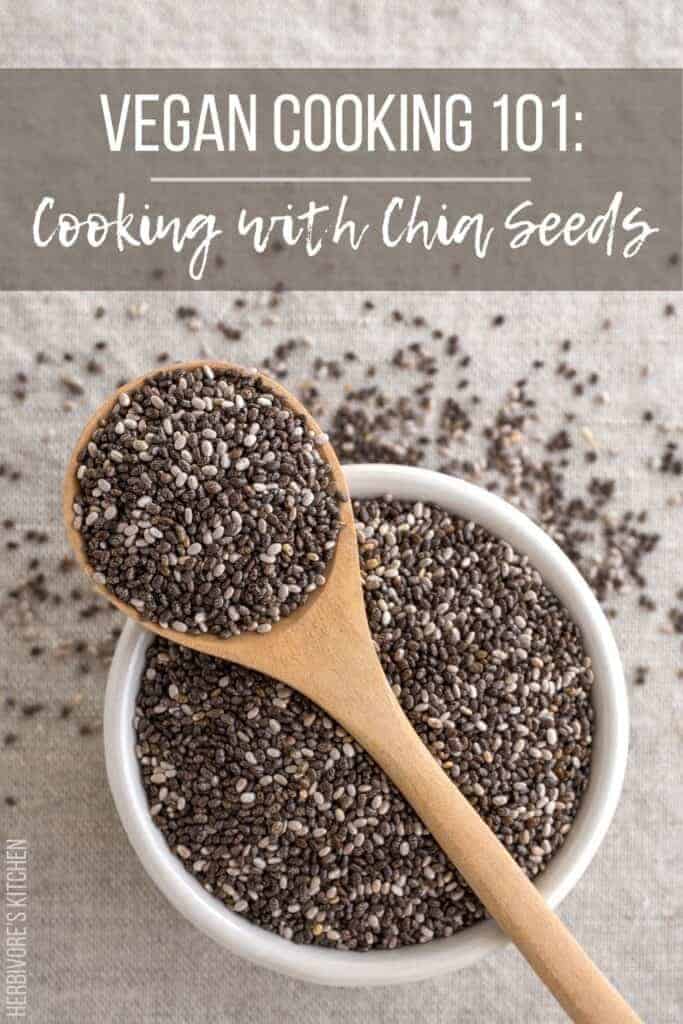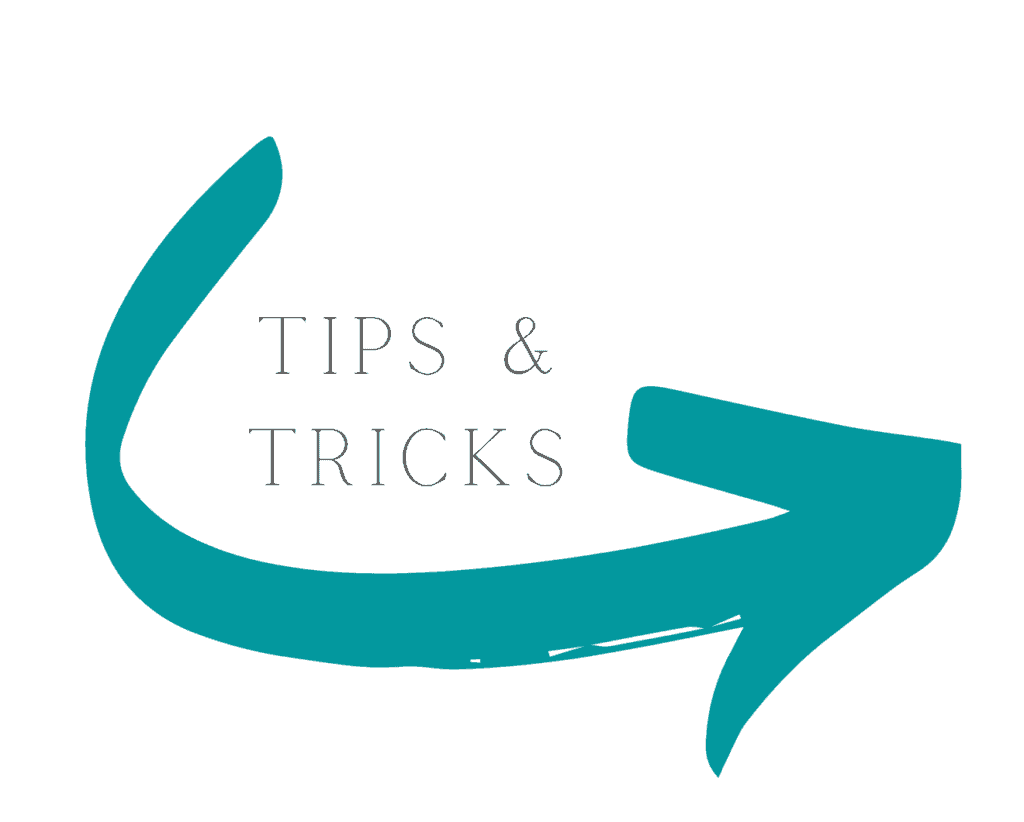 How to Make This Vegan Raspberry Chia Jam
This vegan raspberry chia jam is really easy to make. I use frozen raspberries. They're an economical way to make homemade jam. Of course, if you have a big haul in the summertime, you can use fresh berries or freeze those berries to make jam when the weather turns cold.
To make this plant based jam, I simply simmer the frozen berries with the maple syrup until the mixture is slightly reduced and the berries are easily mashed. Then, I let the mixture cool. After that, it's a little bit of fresh lemon juice and some chia seeds and my vegan raspberry chia jam is done!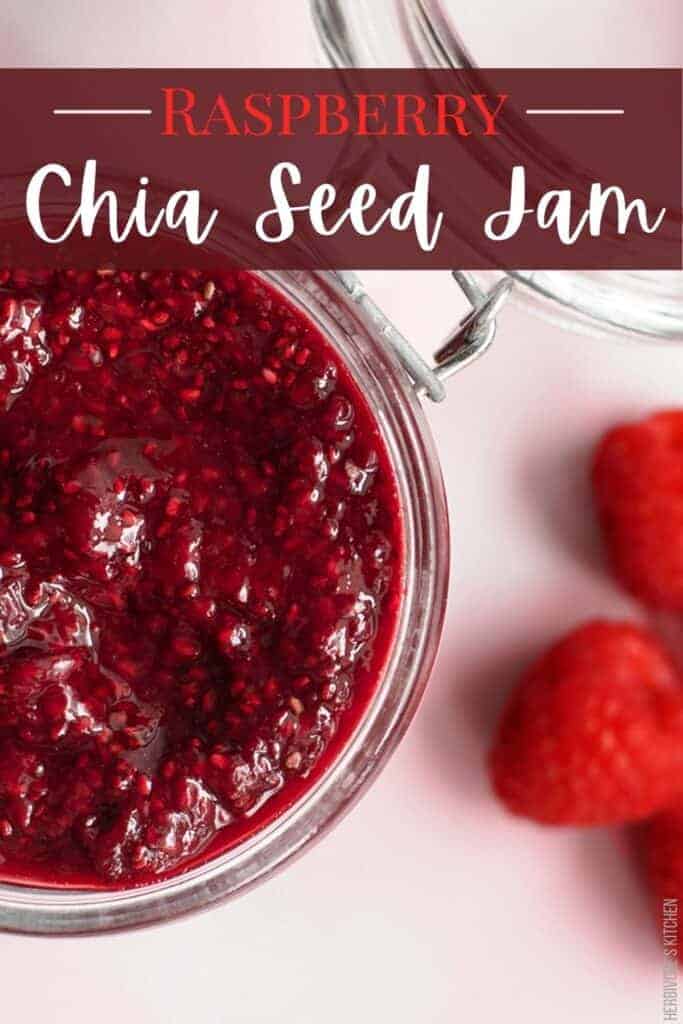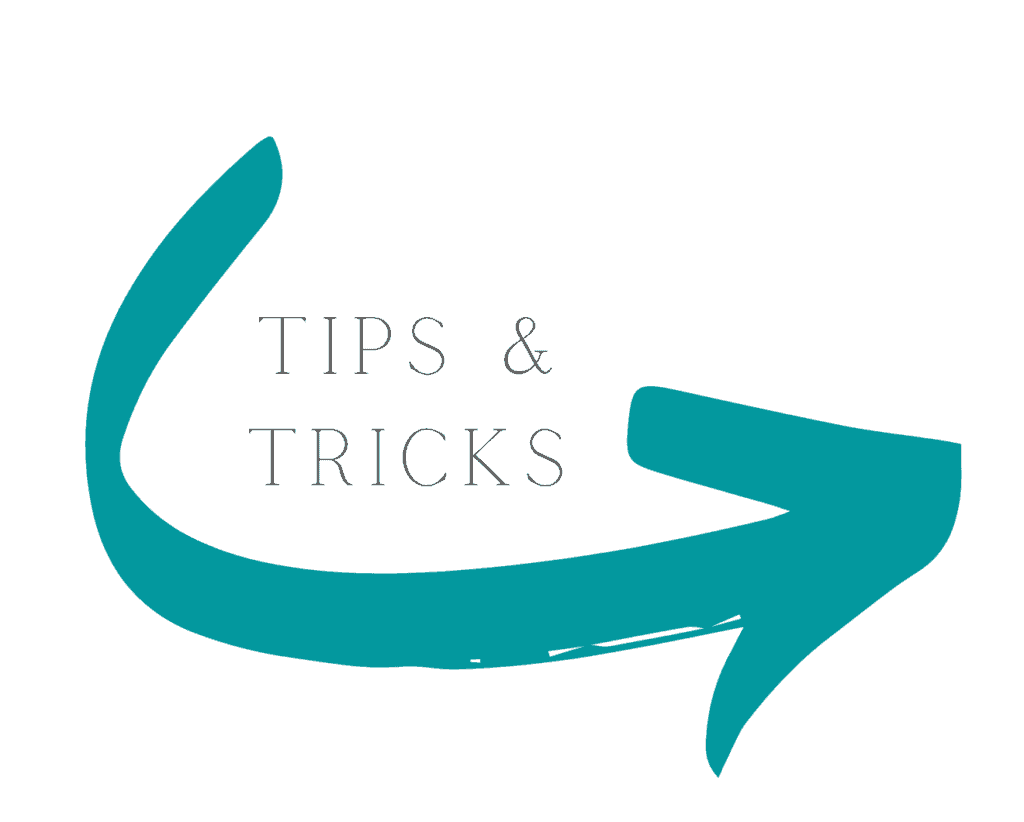 Freezing fresh berries is easy! Simply spread them out on a baking sheet and put them in the freezer. Once they're frozen, store them in a freezer-safe container. Also, don't rinse fresh berries before freezing them. Instead, rinse them to thaw them when they're ready for use!
Can You Freeze Chia Jam?
Yes! I store mine in a glass mason jar, leaving some room for expansion. Just make sure that the jam is completely cooled before freezing it.

Do You Love This Vegan Raspberry Chia Jam Recipe?
Do you love this Vegan Raspberry Chia Jam recipe? Be sure to check out my other plant based jam recipes. If you're into peaches, then my Peach Chia Jam is for you. Are strawberries more your speed? Then you need to see how I used homemade Strawberry Chia Seed Jam in my Strawberry Rhubarb Galette!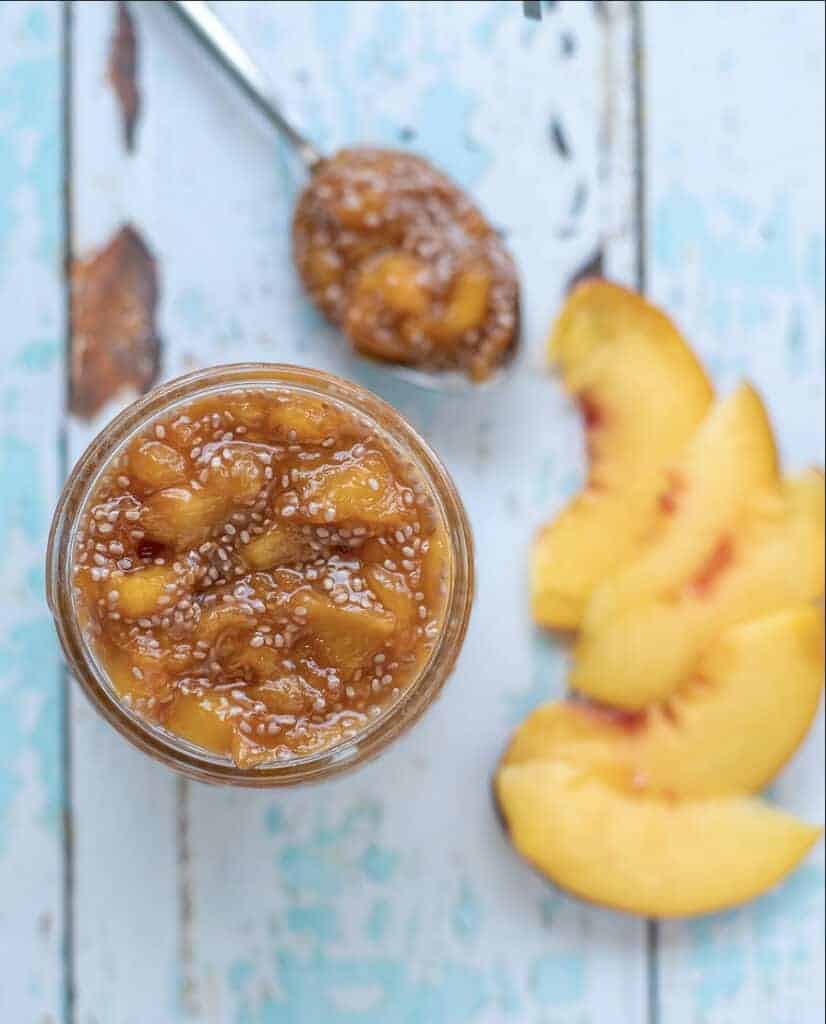 Peach Chia Jam
Come August, the western side of my home state is bursting with fresh peaches. When these babies are in season, I can't get enough of them. I top my vegan pizza with them, turn them into peach galettes and make this oh. so. tasty peach chia jam!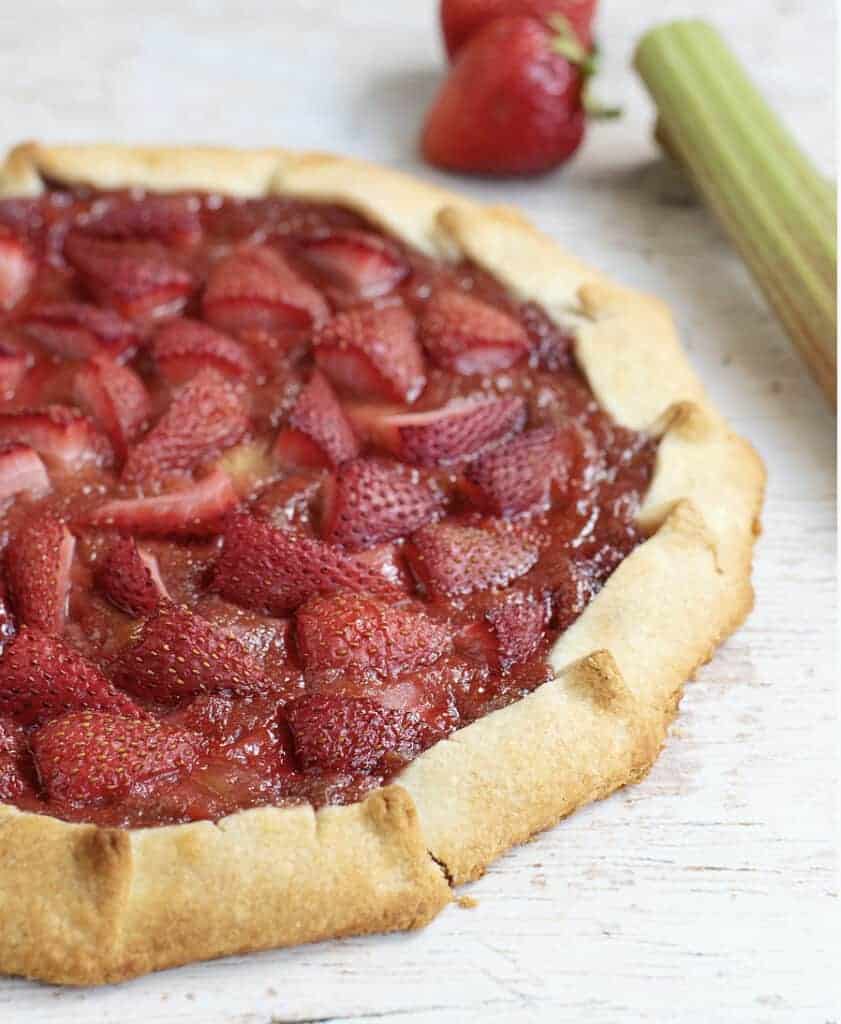 Looking for a simple vegan dessert? This Strawberry Rhubarb Galette checks all of the boxes! Make your own vegan crust and fill it with homemade strawberry rhubarb jam. Then, after a quick bake, this golden-brown, sweet treat will be ready to be enjoyed!
What's in My Kitchen to Make This Vegan Raspberry Chia Jam Recipe Easier?
Want to know what tools and resources I keep on hand to make my vegan cooking even easier? Here's a short list of what helped me create this blog post and recipe. For the complete list, visit my Shop where you can find the kitchen gadgets I like as well as a list of books that I recommend.
Nothing fancy to see here! This simple kitchen tool serves me well in several of my vegan recipes. Use it as I did here in this Vegan Raspberry Chia Jam or to make my Mango Guacamole Recipe!
I maintain that this is an essential kitchen tool. Yes, I know that you can squeeze a lemon (or lime, or orange) with your hands, but do that and then try this and see just how much more juice you get from each fruit. It also has the added benefit of separating (most) of the seeds from the juice.
How cute are these 8 oz mason jars! Let's be honest, if you're going to go to the trouble of making things like Pickled Red Onions, Peach Jam, Chimichurri and Homemade Herby Dressing, you want those ingredients to: (a) keep, and (b) look like all the effort you put into them.
These jars are the perfect size for homemade items. They come with decorative labels to keep everything straight in your fridge.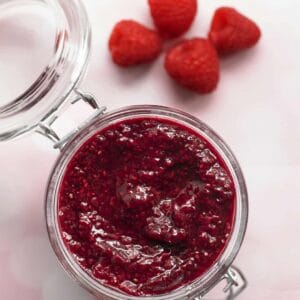 Vegan Raspberry Chia Jam
This fruit-forward vegan raspberry chia jam is easy to make and oh! so! tasty! It's truly the best in plant based jam!
Ingredients
1

lb bag

frozen raspberries

1/2

cup

pure maple syrup

1

tbsp

fresh lemon juice

3

tbsp

chia seeds
Instructions
Add the frozen raspberries and maple syrup to a large sauce pan. Slowing bring the berries to a simmer, stirring occasionally.

Simmer on low for about 10 minutes. Then remove the mixture from heat and mash the berries with a potato masher.

When the mixture has cooled slightly, add the lemon juice and chia seeds. Thoroughly stir the chia seeds into the mixture and allow it to set as it cools. About 10 minutes.

When the jam has cooled, pour it into 2 8 oz mason jars and store in the refrigerator for 1-2 weeks. The jam can also be frozen for up to 3 months.
About Herbivore's Kitchen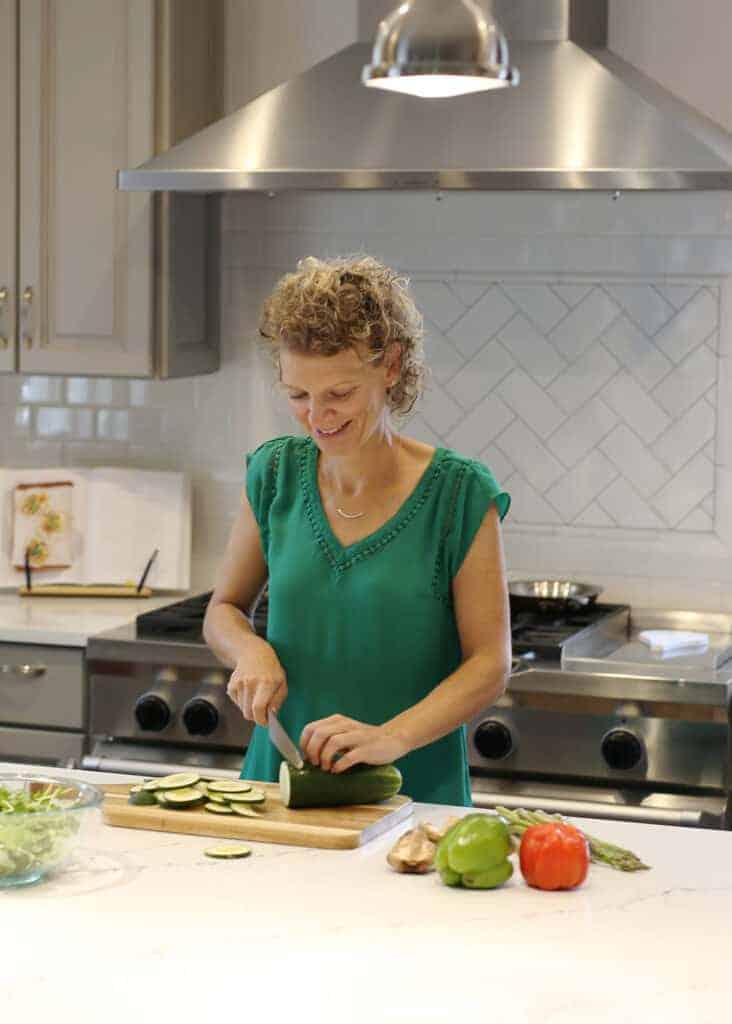 Herbivore's Kitchen is a plant-based food blog started by me, a vegan home chef, aspiring food photographer and how-to-be-a-better-food-blogger junkie. You'll mostly find creative and tasty vegan recipes and detailed deep dives into vegan ingredients (check out my Vegucation section) on my blog. I love knowing as much as I can about the food that I make. I'm also really into running a food blog as a business, so I've also got a section of my blog titled: Confessions of a Food Blogger where I get into the nitty gritty on how to build, manage, market and monetize a food blog.