Jump to Recipe
This Asparagus White Bean Soup: This Vegan Asparagus Soup Recipe is Both Easy and Healthy! recipe includes affiliate links. When I find a great product or service, I like to share it with my readers. Sometimes I use affiliate links so I can earn a commission for my recommendations. Thank you for your support!
This Vegan Asparagus Soup Recipe is Both Easy and Healthy!
This vegan asparagus soup recipe comes directly from my new cookbook: 5-Ingredient Vegan Cooking! It's packed full of 60 approachable plant-based recipes that use just a few ingredients, but that are full of flavor! This asparagus white bean soup is just a little taste, so be sure to check out my book!
In keeping with the theme of using just a few simple ingredients, this one pot vegan asparagus soup recipe gets it done using only fresh asparagus, white beans, vegetable broth, nutritional yeast and coconut milk (plus some items from my 10-ingredient staple list, including olive oil, onion, garlic, lemon juice, salt & pepper). It's a simple way to put a healthy plant-based dinner on the table.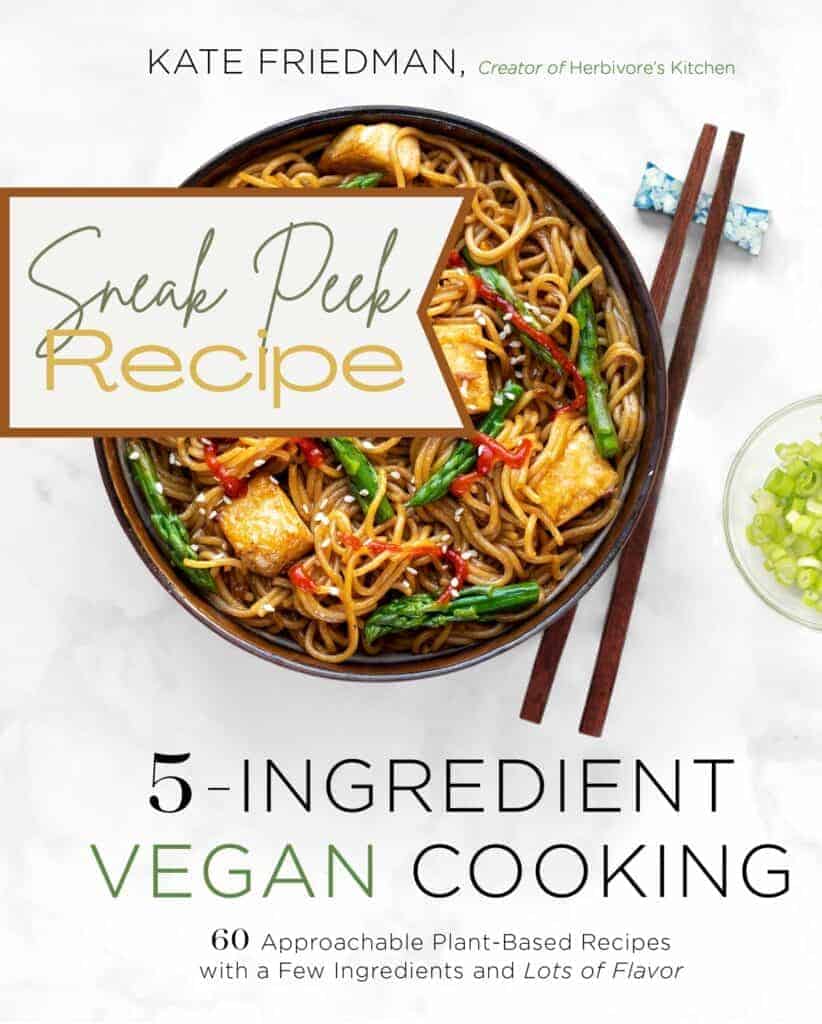 How to Make Asparagus Soup Without Cream
This plant-based soup is thick and creamy, but it is 100% dairy free! The trick: I make my asparagus soup with coconut milk.
Coconut milk – and I mean the full-fat, unsweetened kind that comes in a can – is an amazing vegan substitute for dairy cream. It's rich and flavorful, but not overwhelmingly sweet or coconut-heavy. It does especially well when combined with other strong flavors – in this case fresh asparagus.
But that's not all! This asparagus soup with coconut milk also gets its creaminess from white beans!
If you're new to my blog, you might not know that I am having a bit of a love affair with white beans. All white beans, actually. Whether they're cannellini, lima, Great Northern or navy beans, there is a place for them in my kitchen.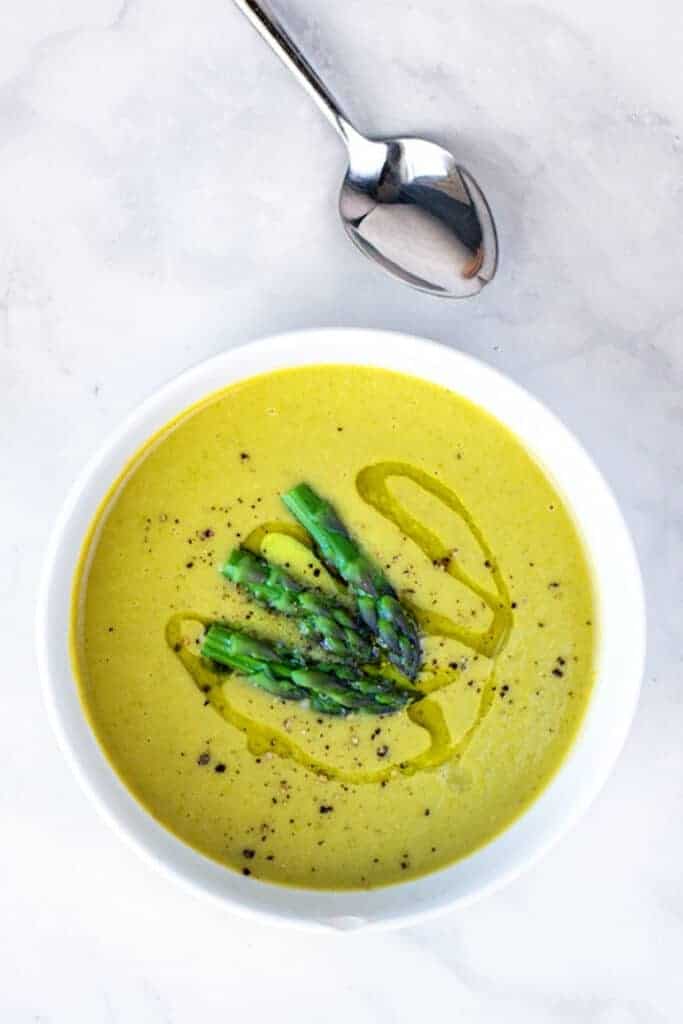 What Kind of White Beans Did I Use in this Asparagus White Bean Soup?
I get into the nitty gritty on what types of white beans work best in different dishes in my Ultimate Guide to White Beans post. I'll cut to the chase here though: I used cannellini beans for this vegan asparagus soup recipe.
Cannellini beans, sometimes called white kidney beans, are a great vegan staple to keep in your pantry. They have a slightly nutty, earthy flavor and blend well into soups. Most important, they're easy to find and that's one of the cornerstones of my cookbook. I wanted to focus on simple, easy-to-find ingredients.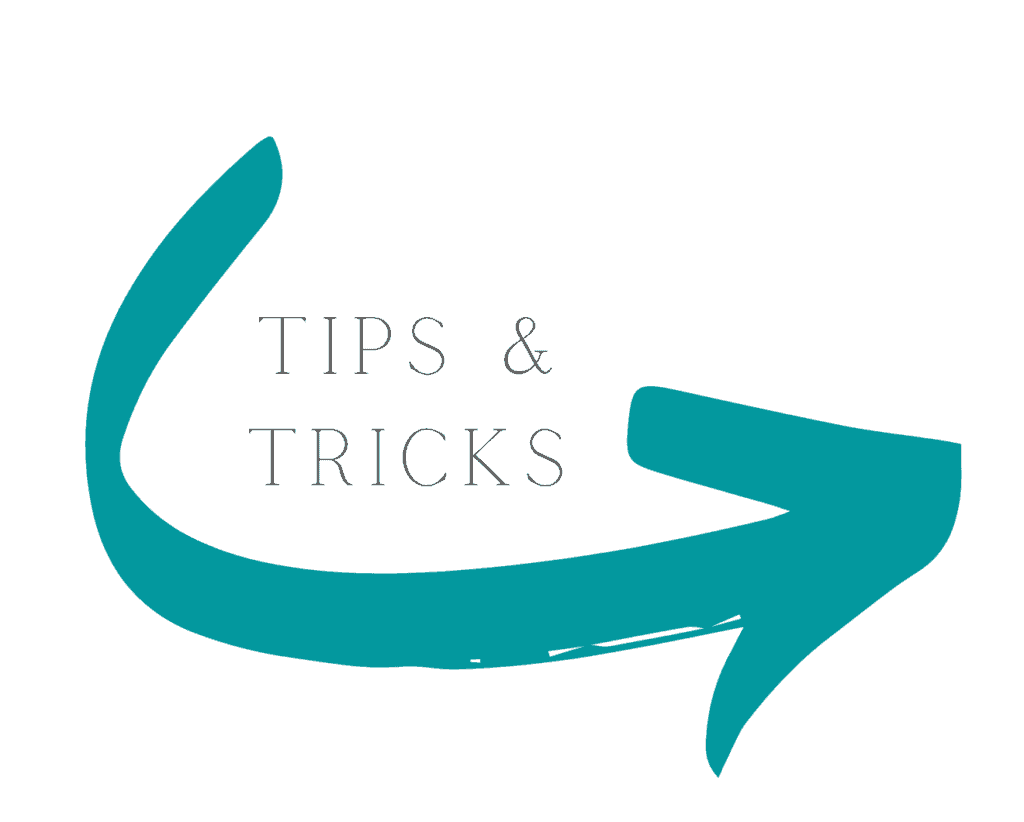 I chose cannellini beans for this Asparagus White Bean Soup because they're easy to find and work well in a number of vegan recipes. The truth is though, that any white bean will do. So, if you're only finding navy beans at your local store, don't be afraid to swap them out.
Adding white beans to this soup gives it a thick consistency without adding gluten or a nutritionally void thickening agent. In fact, white beans give this soup a healthy boost of vegan protein, making it a more well-rounded meal than many traditional cream of asparagus soup recipes.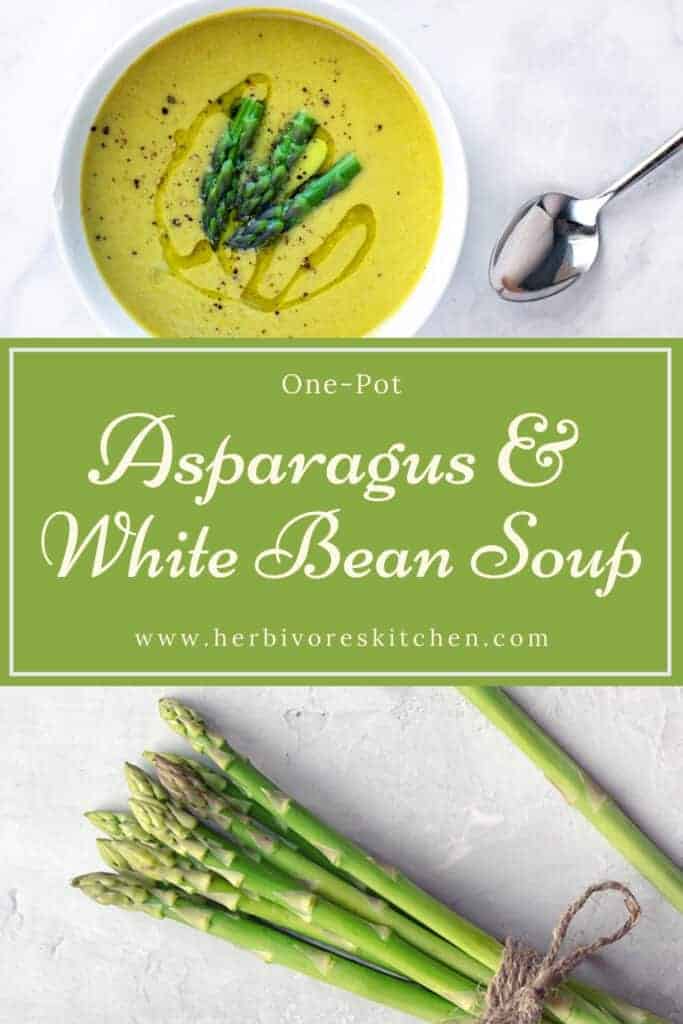 What Makes Vegan Asparagus Soup Taste So Good?
One concern that I often hear from the vegan-curious is: how do you get any flavor out of vegan ingredients?
I used to worry about this too – how to get rich, savory flavors without heavy creams, cheeses and meats. As it turns out, I was worried about nothing. Umami-rich ingredients exist in the vegan food kingdom too. In this case, slow-cooked onions and garlic give this soup a lot of its depth. Fresh lemon juice brightens it up and a touch of nutritional yeast gives it a slightly cheesy flavor.
In my cookbook, 5-Ingredient Vegan Cooking, I spend a lot of time working the flavor out of each ingredient. I think you'll be amazed at how good (and deceptively omnivorous) many of the recipes taste!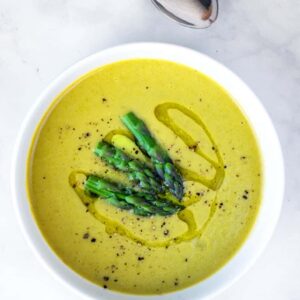 Asparagus White Bean Soup
This vegan asparagus soupr ecipe is a simple way to put a healthy plant-based dinner on the table. Made with fresh asparagus and nutritious white beans, this dairy-free soup tastesevery bit as good as any traditional cream of asparagus soup!
Ingredients
2 large bunches fresh asparagus washed and trimmed

1

tbsp

extra virgin olive oil

1

cup

yellow onion

roughly chopped

1

tsp

salt

1

tbsp

garlic

roughly chopped

1 quart low-sodium vegetable broth
1 14 oz can cannellini beans drained and rinsed
1 14 oz can full-fat, unsweetened coconut milk
2 tbsp nutritional yeast

1

tbsp

fresh lemon juice

fresh ground pepper

to taste
Instructions
In a large stockpot fit with a steamer basket, add 1 to 2 inches (2.5 to 5 cm) of water and

steam the asparagus for 5 to 7 minutes, until bright green. Rinse with cold water to stop

the cooking process. Cut the tops from half of the asparagus and set aside for garnish.

Drain and dry the stockpot. Add the olive oil and heat until shimmering. Reduce the heat to medium-low and add the onion and salt. Sauté until golden brown, 12 to 15 minutes.

Add the garlic and sauté for 1 to 2 minutes.

Increase the heat to medium and add the vegetable broth, cooked asparagus, cannellini

beans, coconut milk and nutritional yeast. Bring to a simmer and cook for about

15 minutes, until the beans are soft. Using an immersion blender, blend the soup until smooth and creamy.

Stir in the lemon juice and garnish with the asparagus tops and pepper. Serve immediately.
About Herbivore's Kitchen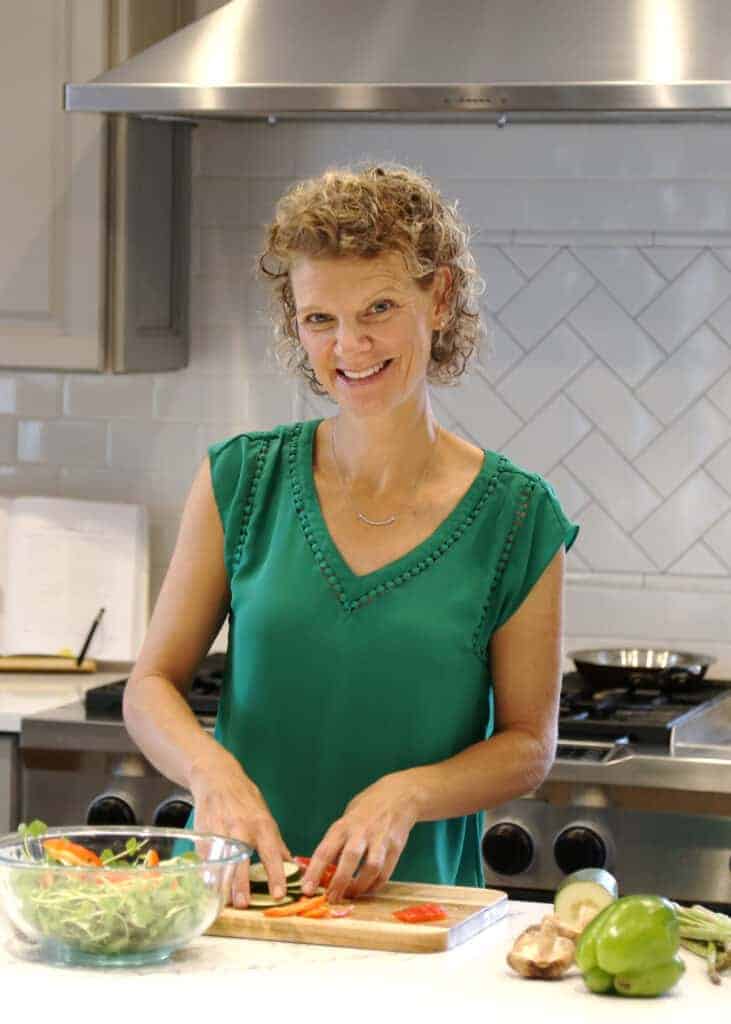 Herbivore's Kitchen is a plant-based food blog started by me, a vegan home chef, aspiring food photographer and how-to-be-a-better-food-blogger junkie. You'll mostly find creative and tasty vegan recipes and detailed deep dives into vegan ingredients (check out my Vegucation section) on my blog. I love knowing as much as I can about the food that I make. I'm also really into running a food blog as a business, so I've also got a section of my blog titled: Confessions of a Food Blogger where I get into the nitty gritty on how to build, manage, market and monetize a food blog.