This Buffalo Cauliflower Pizza: A New Way to Enjoy Crispy Vegan Buffalo Cauliflower post includes affiliate links. When I find a great product or service, I like to share it with my readers. Sometimes I use affiliate links so I can earn a commission for my recommendations. Thank you for your support!
A New Way to Enjoy Crispy Vegan Buffalo Cauliflower
There are few foods that I find as comforting as those dipped or doused in buffalo sauce. This could be because I grew up a stone's throw away from the Anchor Bar in Buffalo, New York, which lays claim as the home of the buffalo wing.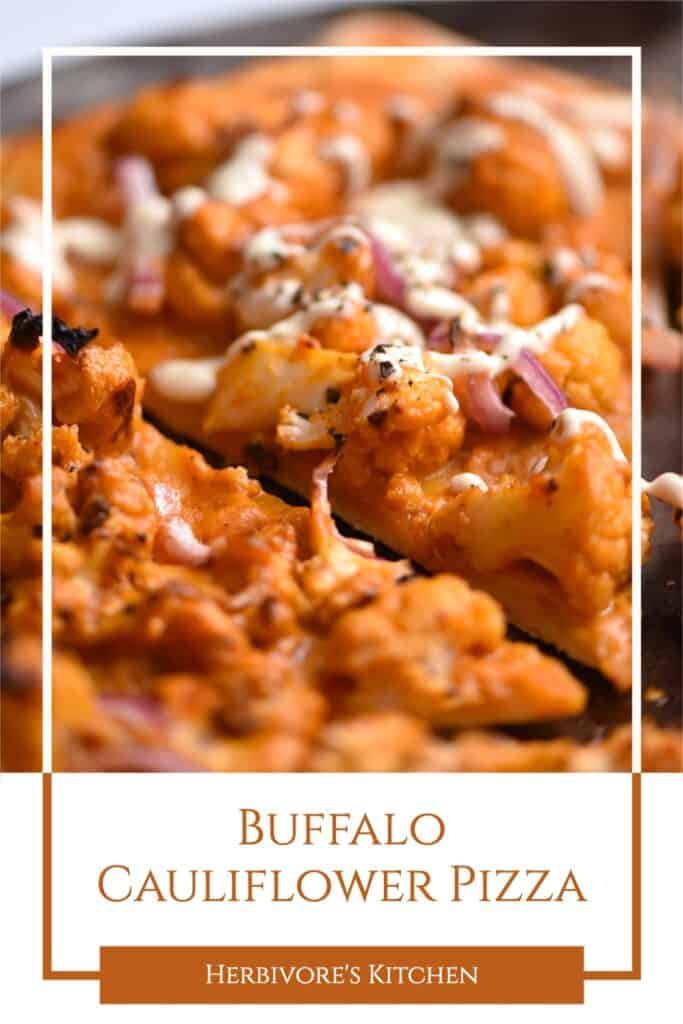 It's a tougher place to hang out as a truly-trying vegan, so I've had to take my buffalo sauce matters into my own hands. And this Buffalo Cauliflower Pizza is one such solution.
How to Make Buffalo Cauliflower Pizza
This vegan buffalo cauliflower pizza recipe is pretty easy and that even includes the homemade pizza crust!
Simple No Rise Pizza Crust
When I have the time, I like to make my own pizza dough. And by time, I mean an extra 10-15 minutes because this pizza dough recipe is not only easy, it's also quick. There's no time to wait for the dough to rise and I don't bother to make it perfectly round.
Homemade vegan pizza tastes better when it has a rustic feel to it anyway.
This crust is a simple combination of all-purpose flour, salt water, dry active yeast, maple syrup and extra virgin olive oil. I throw it all into my food processor and voila! Enough homemade pizza dough for two good-sized pizzas.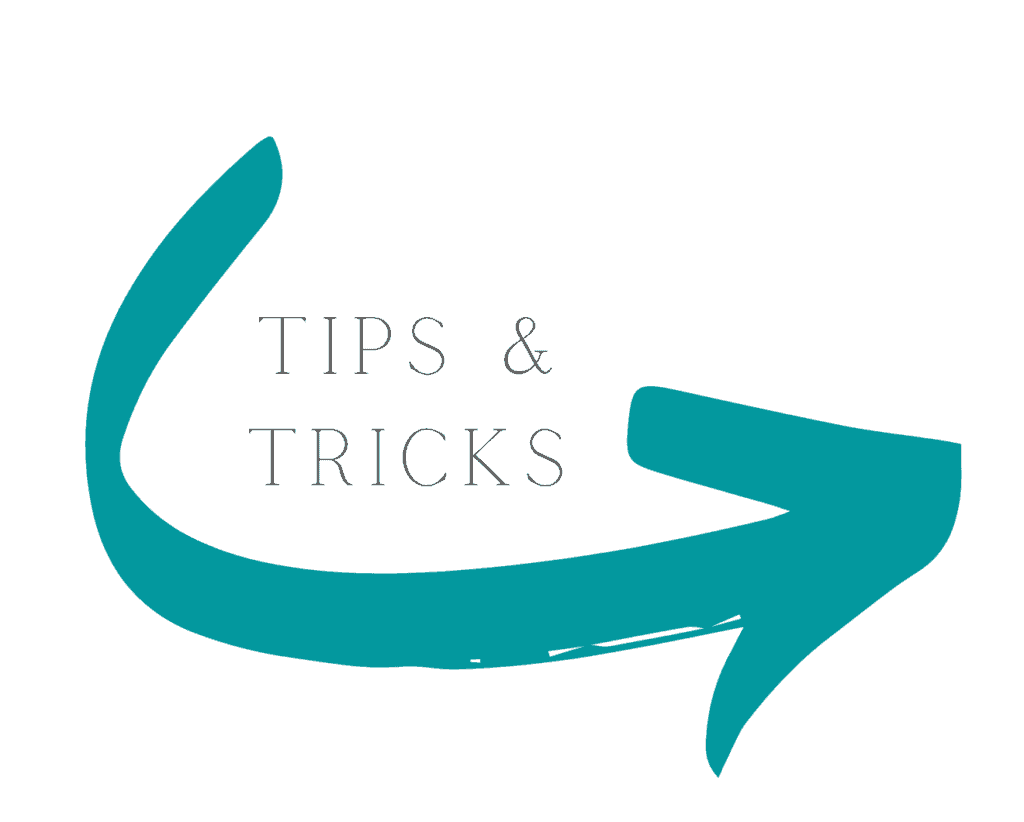 Pre-bake your pizza stone in a 500º oven. This makes for an extra crispy crust!
Vegan Buffalo Sauce
People often ask: what buffalo sauce is vegan?
The answer, of course, is one that you make yourself. Buffalo sauce is often made with dairy, so you do have to be diligent if you're adhering to a strict plant-based diet.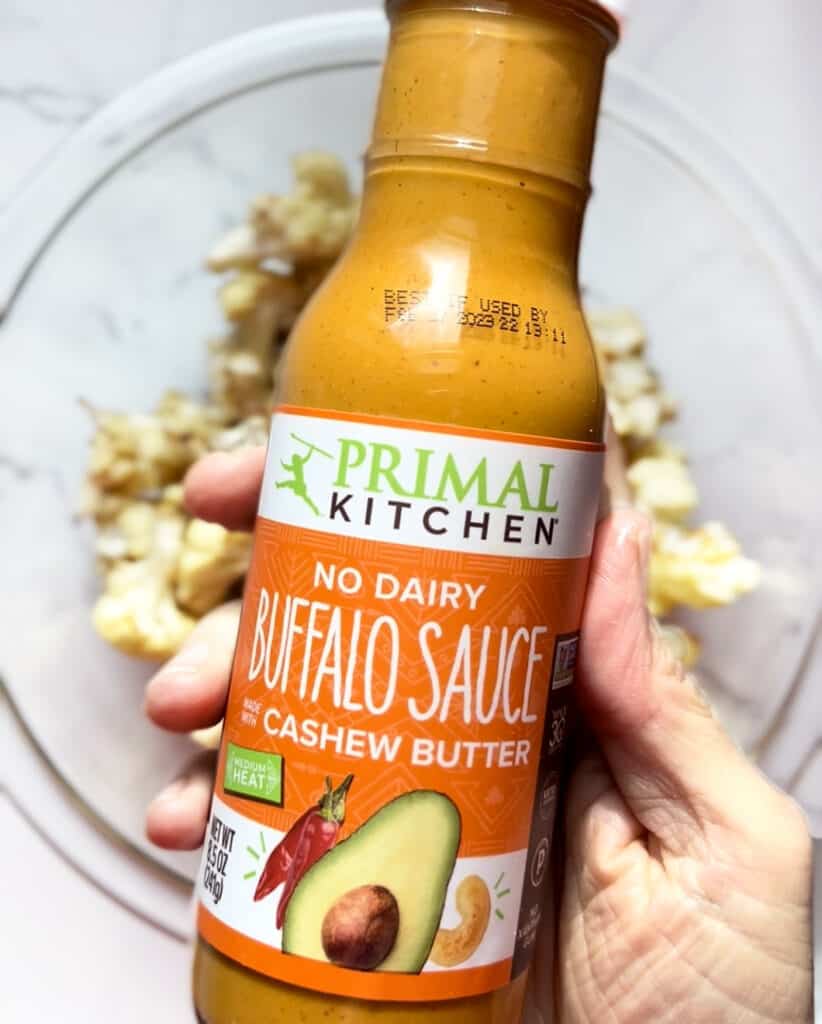 You don't have to be tied to your kitchen though, because there are commercial vegan buffalo sauce options available. My favorite is Primal Kitchen's No-Dairy Buffalo Sauce. It's made with cashew butter instead of dairy butter, making it a vegan-friendly option.
Buffalo Cauliflower Wings Redux
The true star of the Buffalo Cauliflower Pizza though is repurposed buffalo cauliflower wings – the desired game day snack choice of vegans everywhere.
Buffalo cauliflower wings are simply cauliflower florets that are baked, battered or fried with buffalo sauce. If that sounds delicious to you all on its own, you should check out my Baked Buffalo Cauliflower Wings recipe.
If you can make buffalo cauliflower wings, you can, of course, make this Vegan Buffalo Cauliflower Pizza. Cauliflower wings, however, do have some troubleshooting, so let's answer some common questions: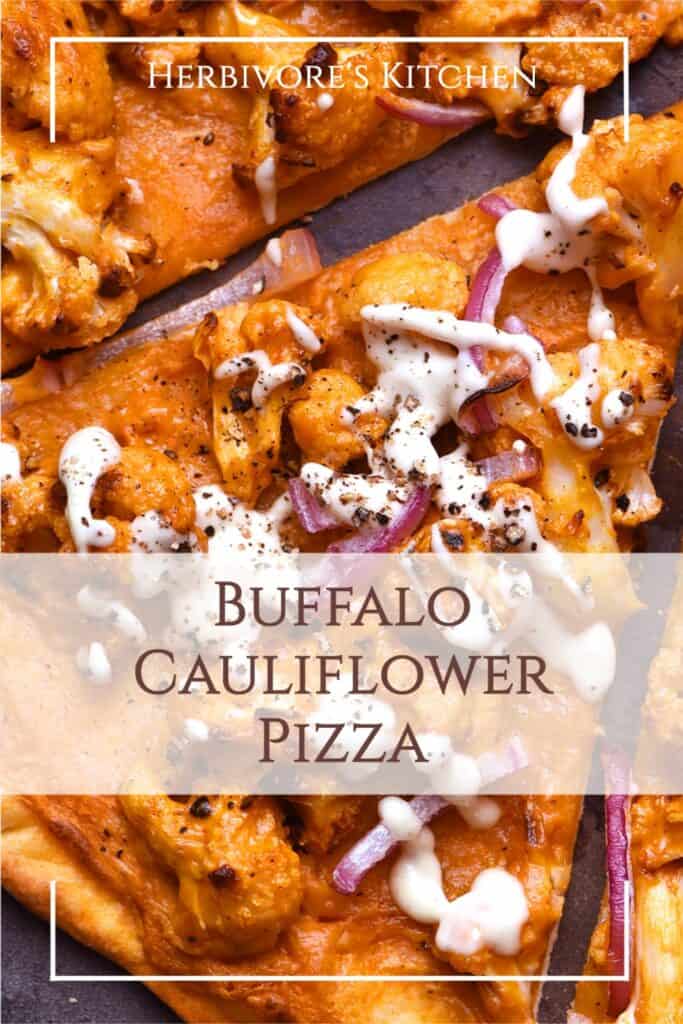 Why are my cauliflower wings soggy?
If you're baking your buffalo cauliflower wings, they could be turning out soggy for a number of reasons.
First, you need a hot oven. I bake my cauliflower wings are 450º. I also steam by cauliflower and allow it to air dry before battering it and baking it.
Also be careful not to crowd your baking sheet when you're adding the cauliflower. If it's packed too tight, it will steam instead of bake – leaving you with soggy cauliflower wings.
These tips apply to making the buffalo cauliflower for this pizza as well, although I don't batter the cauliflower in this recipe. Make sure that the florets are small – you'll want them that way as a pizza topping – and completely dry before roasting.
What do cauliflower wings taste like?
They taste like anything dipped or doused in buffalo sauce – buffalo sauce.
Seriously though, there isn't an overwhelming cauliflower flavor. When it's roasted, cauliflower has a slightly sweet, nutty flavor that doesn't overpower the other flavors in this Buffalo Cauliflower Pizza. Not that overpowering buffalo sauce is easy.
Are cauliflower wings better for you?
Well, yes, in general. Cauliflower is a hotbed of vitamins and minerals, including Vitamins C, K and B6. It's also a good source of Folate, Potassium and Manganese.
This answer, of course, depends in part on how you prep them, but baking is always a healthier choice than deep frying. Follow my steps above and you'll get crispy buffalo cauliflower wings.
Is cauliflower pizza healthy?
This question, I think, mostly stems from cauliflower pizza crust recipes. I don't find cauliflower pizza crust particularly healthy, as it's usually bound by eggs and cheese. I'll task myself with coming up with a healthier, satisfying recipe though.
This Cauliflower Buffalo Pizza though, has an edge over traditional pizza in that it doesn't have cheese. This is where most of the fat and calories come from. Instead, I drizzle a little bit of cashew cream over my buffalo cauliflower pizza for some extra non-dairy flavor.
Do You Love This Buffalo Cauliflower Pizza Recipe?
Do you love this Vegan Buffalo Cauliflower Pizza recipe? Then be sure to check out my other buffalo sauce recipes! If you're into smashed potatoes, then my Buffalo Smashed Potatoes are for you! Sandwiches more your speed? Then you'll love my Buffalo Cauliflower Sandwich!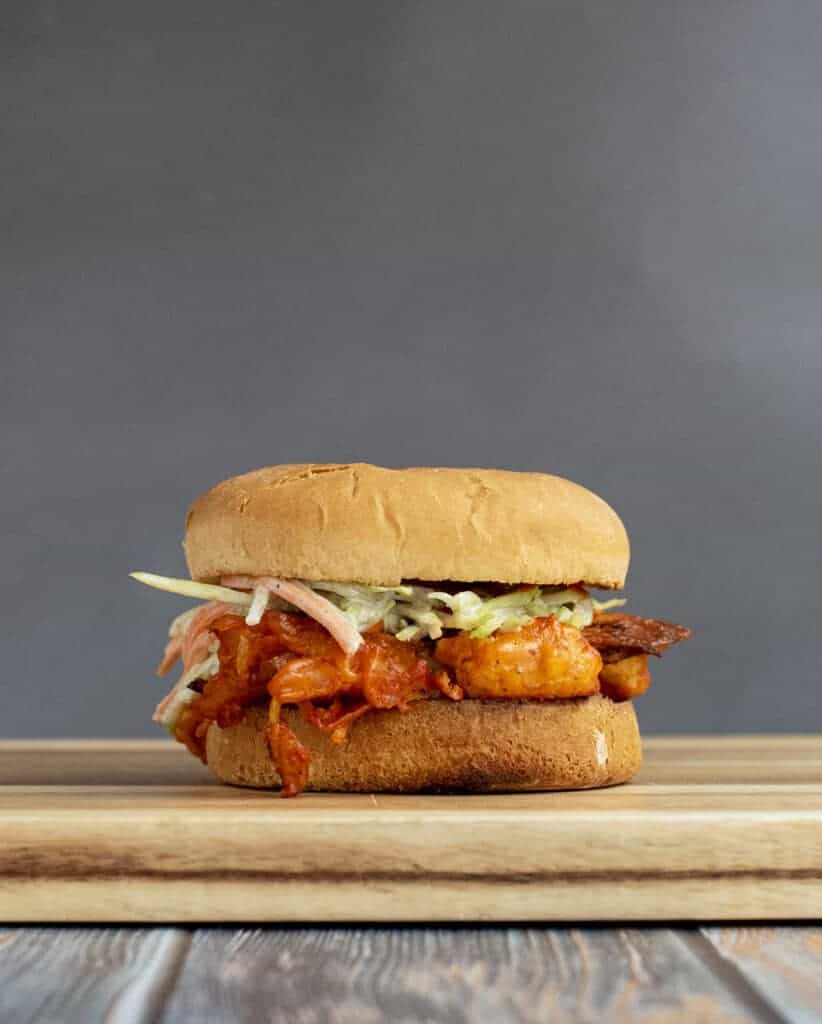 If you've ever encountered the Nashville Hot Chicken Sandwich, you'll know that I had no choice but to create the vegan version. This recipe goes out to my husband and my friend Erin G. — two of my favorite people who are fans of this Southern-fried fare.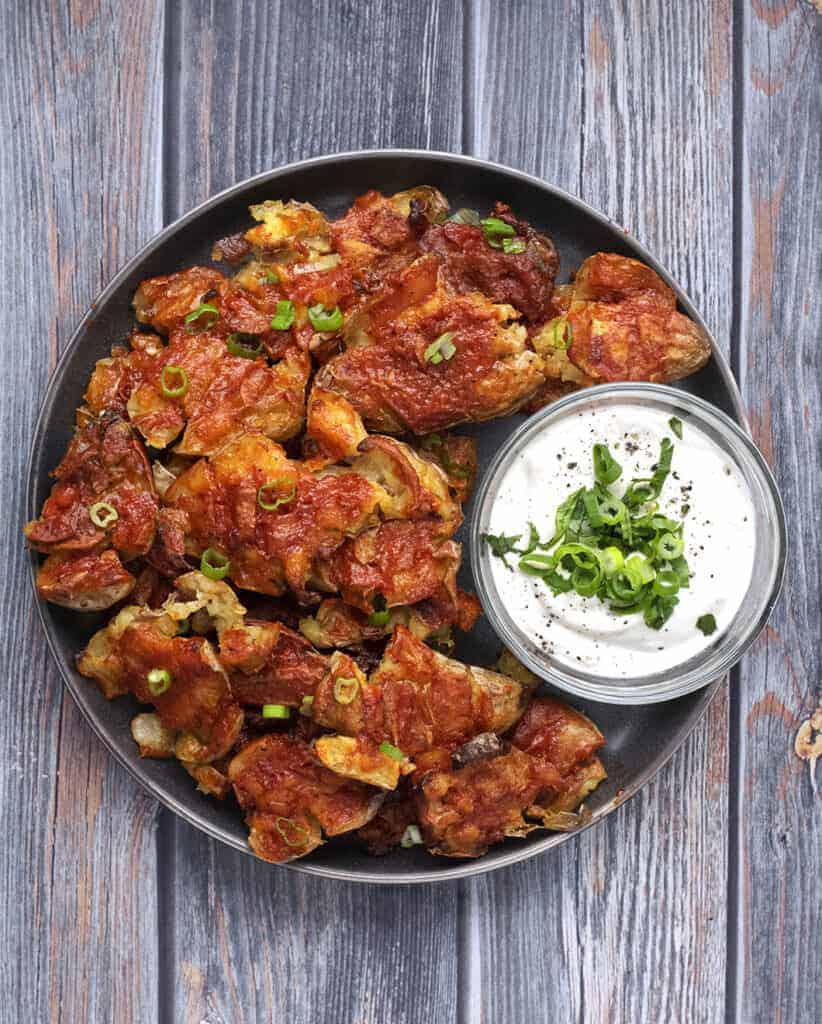 When I was growing up, my family used to occasionally go out for buffalo wings and fries as a special junk-food treat. This was usually on a cold winter night after a day of skiing. It was just a little ritual that we had.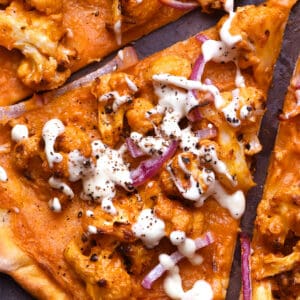 Buffalo Cauliflower Pizza
Here's a new way to enjoy vegan buffalo cauliflower! Check out this crispy, baked buffalo cauliflower pizza recipe!
Equipment
Food Processor

I picked the Hamilton Beach 8-Cup Food Processor. I use my food processor all. the. time. But, for this recipe, I used it to make the pizza dough. I like making pizza dough in my food processor because it's a lot easier than trying to make it with a bowl and spoon and, damn, my KitchenAid mixer is really heavy. I only get that out of the cabinet when there are cookies involved.

Pizza Stone

Yes, a pizza stone will take up of space in your kitchen. But, if you like a round pizza and you like it with a crispy crust, this is the way to go.

Vitamix

It's true – a Vitamix is an expensive blender. But, oh! The things it can do and do well. If you're interested in getting more into vegan cooking, or you just want to eat healthier, then I think that this is a must-have kitchen tool. I use my Vitamix daily for breakfast smoothies and it really gets the job done when making vegan cheeses.
Ingredients
Pizza Dough
1

cup

very warm water

around 110º F

1

pkg

dry active yeast

1

tbsp

pure maple syrup

1

tbsp

extra virgin olive oil

2 1/2

cups

all-purpose flour

1

tsp

salt
Pizza Toppings
1

head

cauliflower

washed and broken into small florets, see Recipe Notes

1

tbsp

extra virgin olive oil

salt & pepper

to taste

1 1/2

cups

vegan buffalo sauce

divided; I like Primal Kitchen's No Dairy Buffalo Sauce

1/4

red onion

thinly sliced

fresh ground pepper

to taste
Cashew Ranch Dressing
1

cup

cashew pieces

soaked in hot water for ~30 minutes, then drained and rinsed

3/4

cup

water

1

clove

garlic

1

tsp

salt

1

tbsp

nutritional yeast

1

tbsp

fresh lemon juice
Instructions
Preheat the oven to 450º. Preheat the pizza stone.

Soak the cashew pieces in hot water.

Toss the cauliflower in 1 tbsp extra virgin olive oil. Season with salt and pepper and roast for ~20 minutes or until lightly browned.

While the cauliflower is roasting, make the pizza dough by combining the warm water, yeast, maple syrup and olive oil. Set aside for ~ minutes.

While the yeast is proofing, add the flour and salt to a food processor. Pulse to combine. Slowly add the proofed yeast to the flour and pulse until a dough ball is formed. Add more flour as necessary.

Slice the dough into two pieces (to make two pizzas). Roll out the dough and carefully lay in out on the preheated pizza stone.

Add 1/4 cup of buffalo sauce to each pizza as the sauce.

Toss the roasted cauliflower in the remaining buffalo sauce and add it to the pizzas.

Add the sliced red onion to each pizza.

Bake for ~12 minutes until the cauliflower and the crust is crispy.

While the pizza is baking, drain and rinse the cashew pieces. Then combine the cashews with water, salt, garlic nutritional yeast and fresh lemon juice in a high speed blender. Blend until creamy.

When the pizza comes out of the oven, drizzle the cashew cream over the pizza and season with fresh ground pepper. See Recipe Notes.
Notes
Make sure that the cauliflower is dry before roasting it and don't crowd your baking sheet. Crowding the cauliflower will cause it to steam instead of becoming crispy.
Cashew cream does not reheat well. I recommend adding to each piece of pizza as you want it. Leftover pizza can then be reheated and the cream sauce can be added to the reheated pizza.
About Herbivore's Kitchen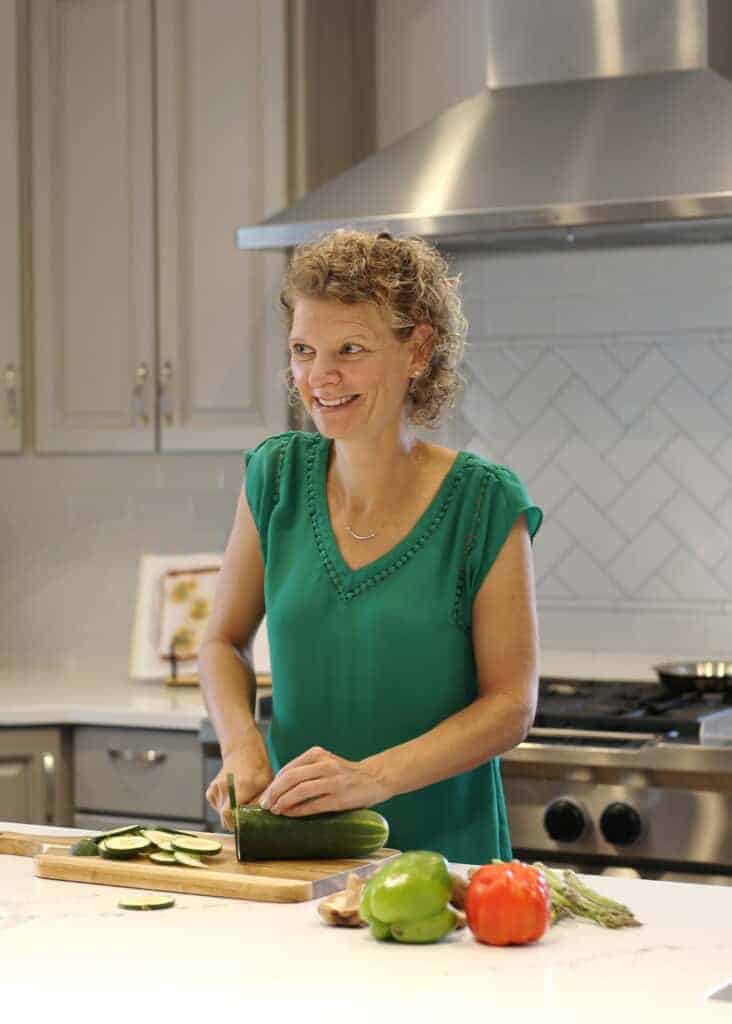 Herbivore's Kitchen is a plant-based food blog started by me, a vegan home chef, aspiring food photographer and how-to-be-a-better-food-blogger junkie. You'll mostly find creative and tasty vegan recipes and detailed deep dives into vegan ingredients (check out my Vegucation section) on my blog. I love knowing as much as I can about the food that I make. I'm also really into running a food blog as a business, so I've also got a section of my blog titled: Confessions of a Food Blogger where I get into the nitty gritty on how to build, manage, market and monetize a food blog.