This Summer Salads: The Ultimate Guide: How to Take Your Summer Salads to the Next Level post includes affiliate links. When I find a great product or service, I like to share it with my readers. Sometimes I use affiliate links so I can earn a commission for my recommendations. Thank you for your support!
How to Take Your Summer Salads to the Next Level
They're good all year round, but nothing beats a salad in the summer months. Especially when you can source the ingredients from the local farmer's market, CSA or your own garden.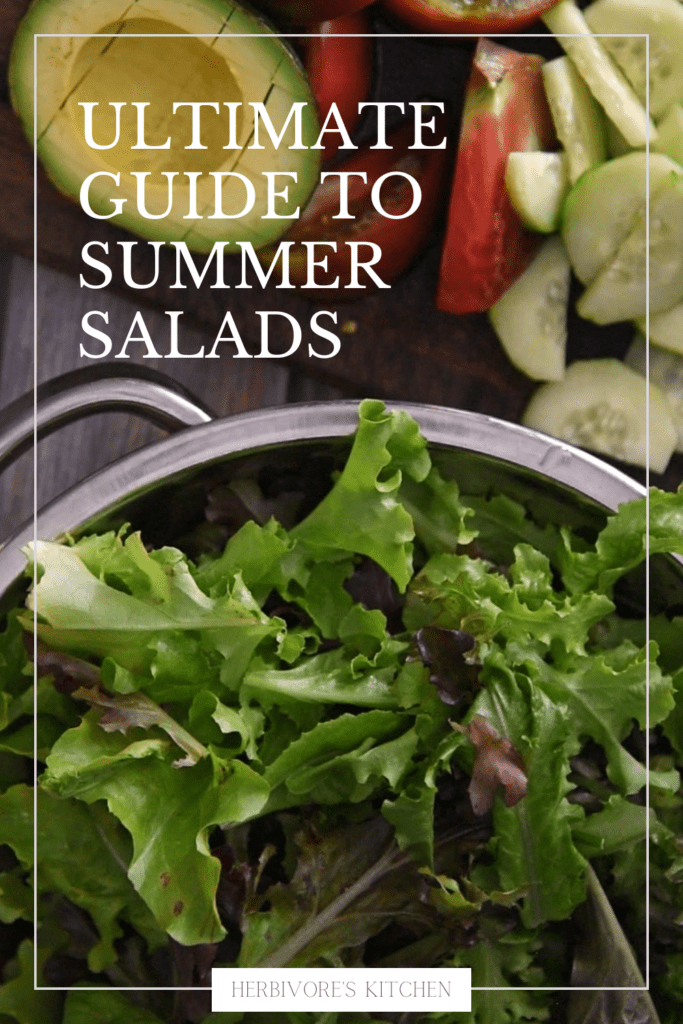 The trick to a good summer salad recipe is keeping an open mind and inviting salads into your life as a main course and not just a side dish. With some ingenuity, you can take what many people consider a starter or a side dish and turn it into a healthy, robust, nutritional packed meal.
How to Make Your Summer Salad into a Meal
When it comes to salad, the word healthy comes to mind quickly. But robust? Well, that takes a little bit of creativity. So how do you take dish comprised mostly of vegetables and turn it into something with some staying power?
It's actually really easy and very tasty. Adding pasta, grains or legumes to your salad is a great way to make your summer salads more substantial and add nutrition, texture and flavor.
Adding Pasta to Your Summer Salads
Let's start with pasta. Yes, the concept of pasta salad has been around for a long time, but that isn't what I'm talking about today. For our Ultimate Summer Salad Guide purposes, pasta is playing a supporting role – and I think it's the perfect part. Whether you're into orzo, couscous or elbow macaroni, a small amount of pasta in a salad goes a long way.
Go Big with Grains
Grains are another great addition to boost your summer salad recipes. Quinoa – an easy to make superfood – is a popular choice. It's packed with vitamins and minerals, including Manganese, Folate and Iron and carries the elite title of being a complete protein.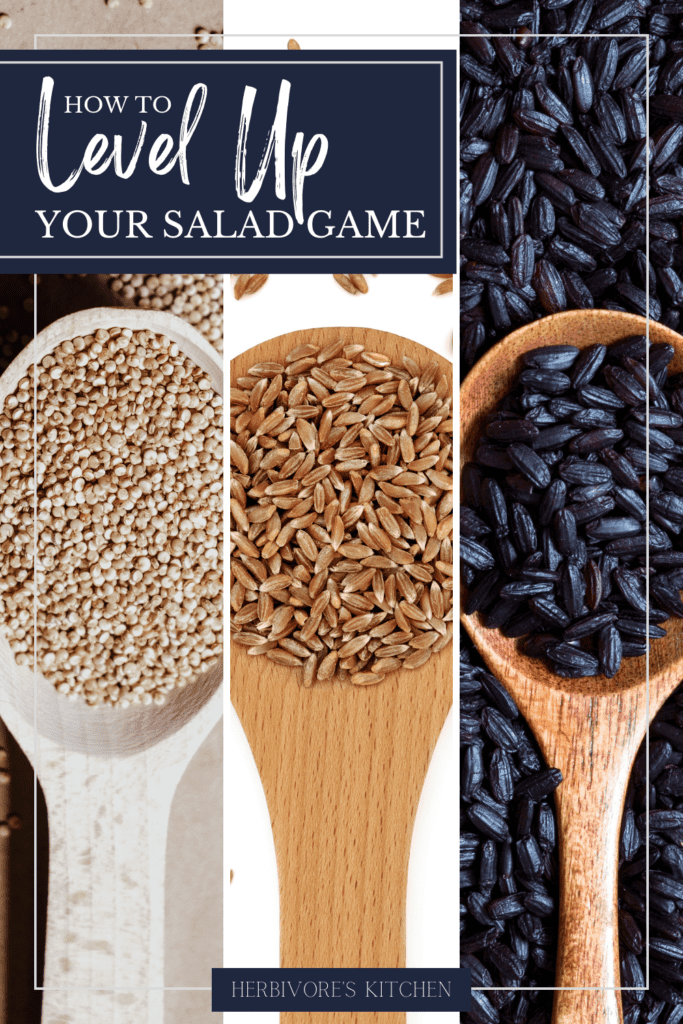 Farro is another favorite addition to summer salads. This ancient grain is both high-fiber and protein rich, but it's its chewy, nutty texture that wins most people over.
Barley, wheatberries, black rice and bulgur are all summer salad additions that are worth exploring.
Legumes & Lettuce: A Great Combination
Lentils, white beans and chickpeas are three of my favorite legumes to add to a salad. And not just in their softer states. Chickpea croutons are a fantastic way to add some salty crunch as well as some extra nutrition.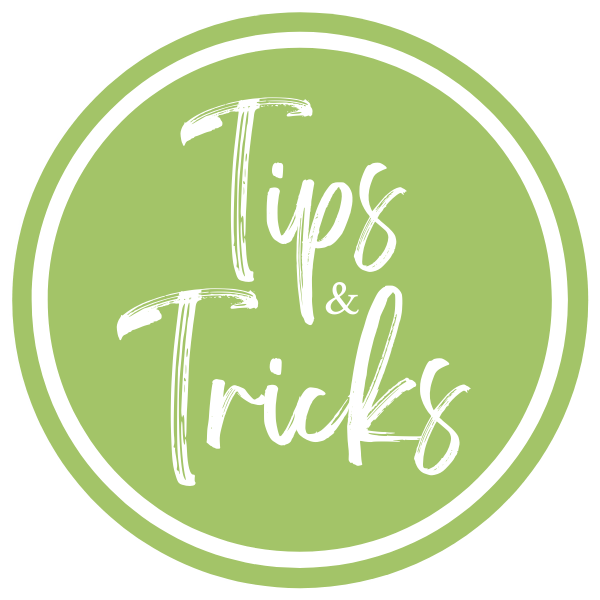 Thinking about adding lentils to your salad? Learn more about the different varieties in my How to Cook Lentils post. Not quite sure what white beans are? Well, it turns out there are different options here too! Check out my Ultimate Guide to White Beans to learn more!
How to Make Your Summer Salads Sing: Mix Up Your Greens
Long gone are the days when your leafy green choices are limited to iceberg and romaine. In today's markets, there are lots of interesting, flavorful and nutritious choices. Kale, spinach and bok choy are dark leafy greens that are bundled with Vitamins K, A and C and plenty of anti-oxidants.
Want to spice things up? Arugula and mustard greens add some bite of spice, while butterhead and tatsoi provide both creamy and sweet flavors to cool things down.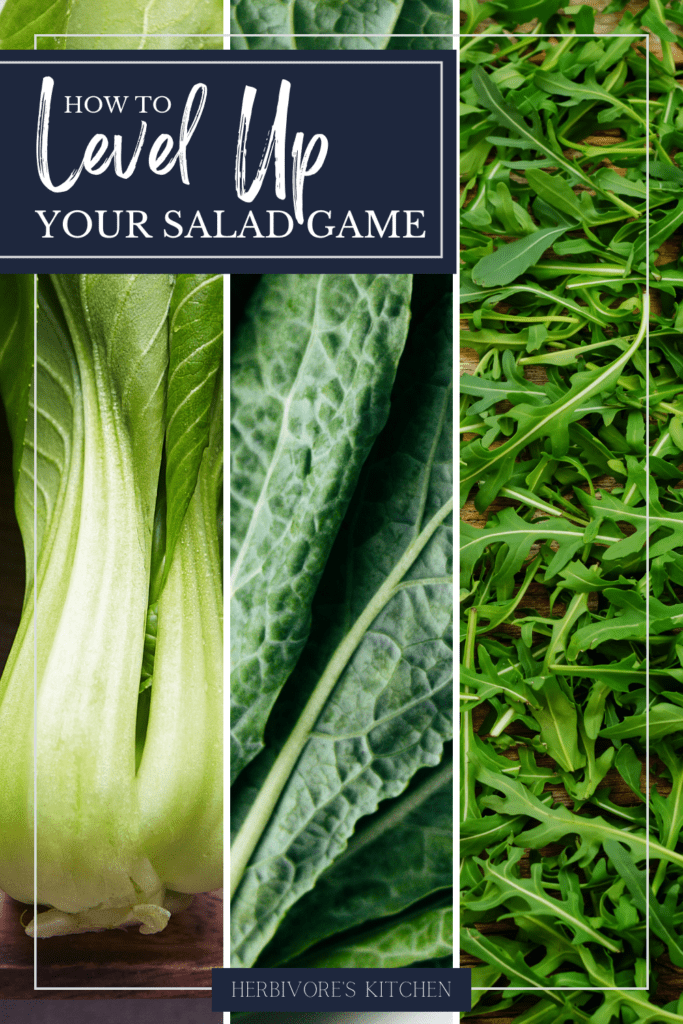 And don't forget about cabbage! Whether you prefer white, green or purple, adding shaved cabbage to salads is a great way to increase the nutrition and add some crunch.
Creative Salad Combinations: Put a Twist on the Traditional
When it comes to cucumbers, you can still mix it up. English, Persian and Lemon are just a few of the adjectives you'll find proceeding this popular salad addition. Cucumbers off more than just crunch too. They provide Vitamin K, B & C as well as copper, phosphorus, potassium and magnesium.
Carrots come in a wealth of colors as well. Not-so-ordinary orange carrots are a great source of beta-carotene, but carrots also come in maroon, yellow and white – each packed with other healthy elements like potassium and antioxidants.
Tomatoes are salad staples, but you can get creative with these summer fruit favorites by trying different heirloom tomato varieties. Brandywine Red, Black Krim and Cherokee Purple are just a few of the ways that you can add dark reds, deep purples, bright oranges and vibrant yellows to your summer salads.
Summer Salads: More Than Just Veggies
And speaking of fruit, don't be afraid to mix nature's candy into your salads. Sliced strawberries, juicy blackberries and bountiful blueberries make great additions to any salad. Mango, apple and pineapple chunks are tasty choices as well.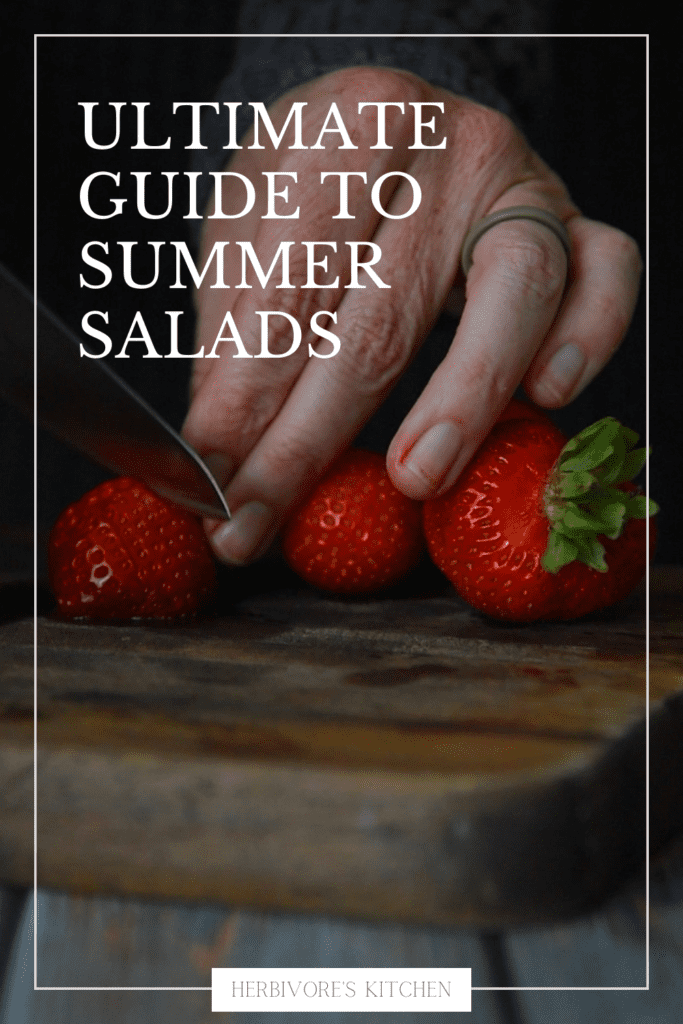 How to Grow Your Own Salad Greens
Salad greens are pretty easy to grow at home. You can plant it in your garden or in containers on your patio. I have these stackable containers on my back patio, from which I regularly source a variety of leafy greens, including tatsoi, spring mix, lacinato kale, butterhead lettuce, Swiss chard, arugula and mustard.
Leafy greens tend to grow quickly and do well in the cooler months, which means that you can plant and harvest several times a season. After you pick your greens, rinse and dry them thoroughly (a salad spinner is a great tool for drying your lettuce) and loosely pack them into a Tupperware container. I like to layer some dry paper towels among the leaves to absorb any excess water.
Spice Things Up with Homegrown Microgreens
In case you missed it, I did a segment on How to Grow Your Own Microgreens earlier this summer. Microgreens are easy to produce, grow quickly and are a great way to add both nutrition and flavor to your summer salads. I regularly have rotations of broccoli, radish, arugula, amaranth, red sorrel, kale and chard microgreens growing.
Best of all, you can grow microgreens year-round. They're as easy to grow on your windowsill in the colder months as they are on your porch in the summer.
For all the details on microgreens, check out my How to Grow Your Own Microgreens post here.
The Final Touch: Plant-Based Salad Dressing
I tend to think that salad dressing is where the magic is at. Long gone are the days of short lists including Italian, Ranch and Bleu Cheese. Today's salad dressings are marvels of ingenuity. And there are plenty of plant-based options to explore!
When it comes to quick and easy, my go to is my Simple Maple Dijon Salad Dressing. It's a combination of extra virgin olive oil, apple cider vinegar, pure maple syrup, Dijon mustard, a pinch of sea salt and some fresh ground pepper. I typically eyeball this one, but a good ratio in ¼ cup oil, ¼ cup vinegar, 1 tbsp Dijon mustard and 1 tbsp maple syrup.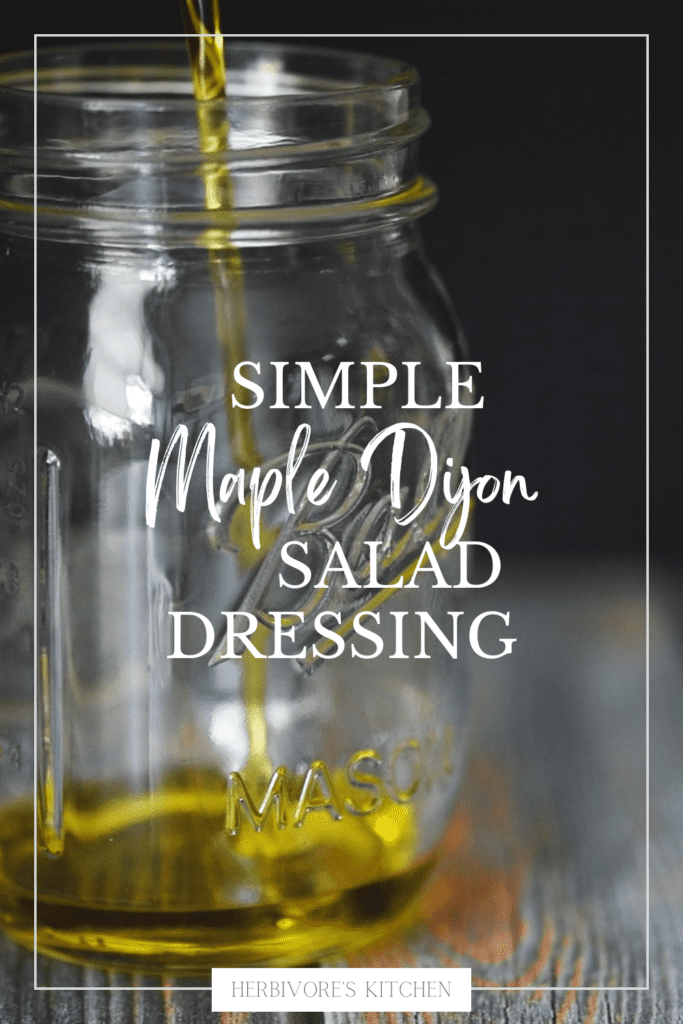 Salad dressings can be more than mere condiments though. They can be a great opportunity to add nutrition. Take my Garlic Herb Salad Dressing for example. Herbs, like cilantro, parsley, dill, basil and mint make wonderfully tasty homemade salad dressings!
Think creamy salad dressings can't be dairy-free? Think again. Whether Caesar Salad is your thing or you're more into traditional ranch, plant-based salad dressings are easy to make and incredibly tasty!
What's in My Kitchen to Make Summer Salads Easier?
Want to know what tools and resources I keep on hand to make my vegan cooking even easier? Here's a short list of what helped me create this blog post and recipe. For the complete list, visit my Shop where you can find the kitchen gadgets I like as well as a list of books that I recommend.
About Herbivore's Kitchen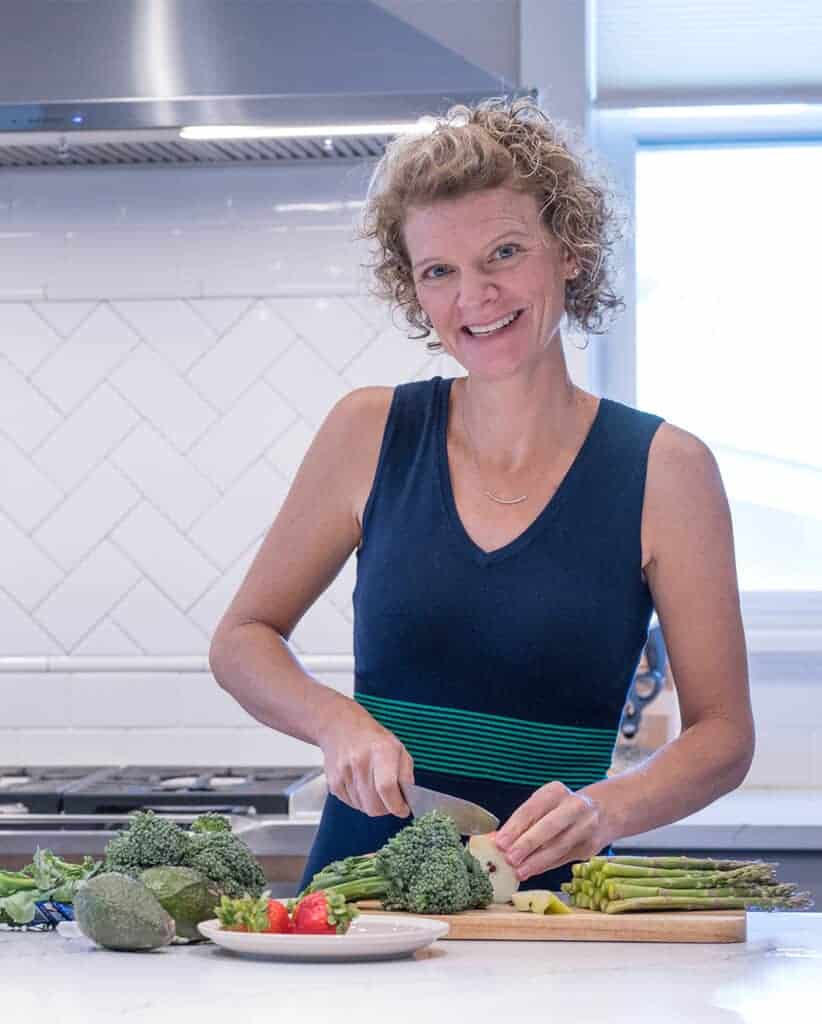 Herbivore's Kitchen is a plant-based food blog started by me, a vegan home chef, cookbook author, aspiring food photographer and how-to-be-a-better-food-blogger junkie. You'll mostly find creative and tasty vegan recipes and detailed deep dives into vegan ingredients (check out my Vegucation section) on my blog. I love knowing as much as I can about the food that I make. I'm also really into running a food blog as a business, so I've also got a section of my blog titled: Confessions of a Food Blogger where I get into the nitty gritty on how to build, manage, market and monetize a food blog.