Jump to Recipe
This Vegan Sundried Tomato Pesto: Vegan Pasta Gets a Promotion with this Fresh, Flavorful Pesto Sauce post includes affiliate links. When I find a great product or service, I like to share it with my readers. Sometimes I use affiliate links so I can earn a commission for my recommendations. Thank you for your support!
Vegan Pasta Gets a Promotion with this Fresh, Flavorful Pesto Sauce
I've never met a pasta dish I didn't like, but I especially love pasta dishes with strong flavors. Robust tomato sauces; creamy, heavy-on-the-garlic Alfredos; briny Puttanescas. They're all divine, but this Sundried Tomato Pesto sauce is near the top of my list.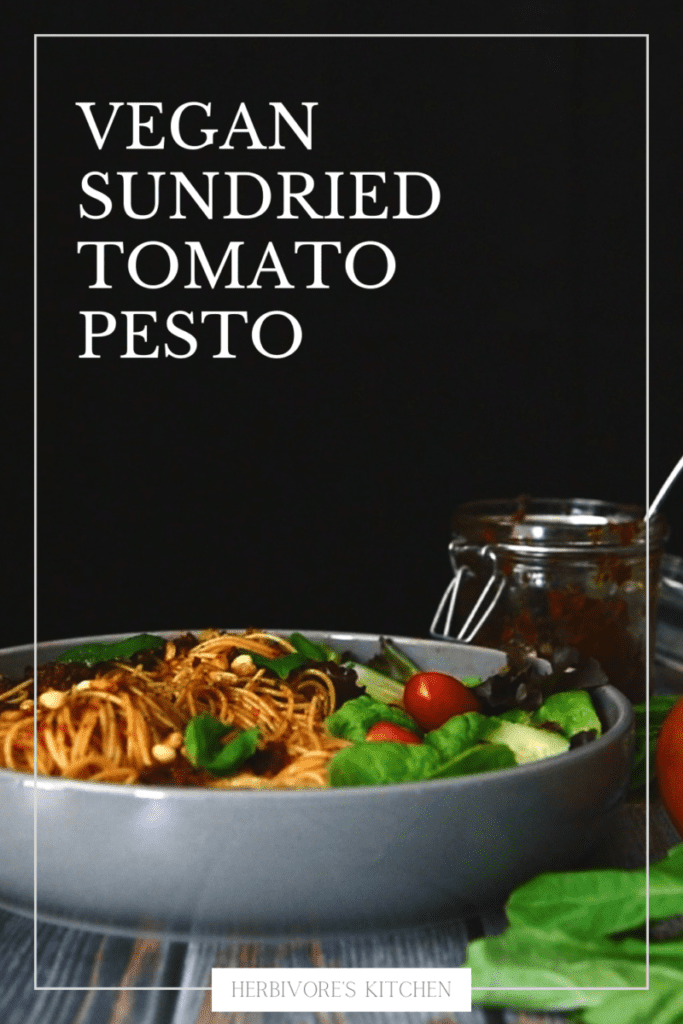 What Is Sun Dried Tomato Pesto Made Of?
If you like tomatoes and you like pesto sauce, then sundried tomato pesto is bound to be a homerun for you. It has all of the flavor-loaded tanginess of basil pesto sauce, coupled with a huge serving of umami (also known as savory flavors).
Tomatoes already rank high on the list of plant-based ingredients, but dry them, pack them in rich oil and then blend them into traditional pesto sauce and it's a whole new ballgame.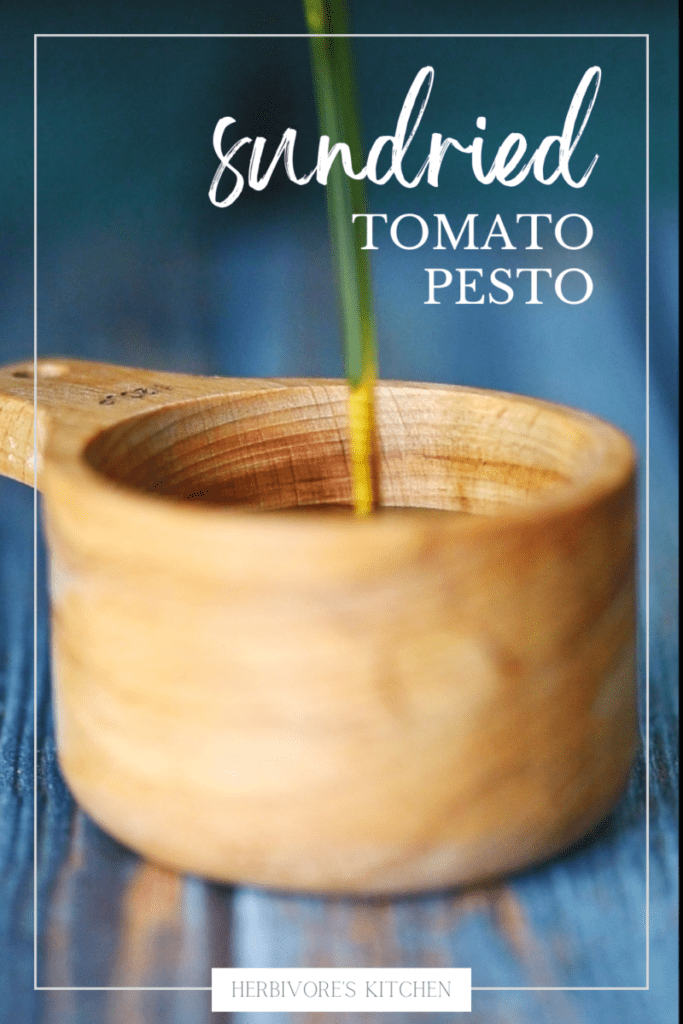 That's right. It's that simple. This vegan sundried tomato pesto sauce is just the addition of sundried tomatoes to my already outstanding (my words) vegan basil pesto sauce.
Is Sundried Tomato Pesto Vegan?
Typically, no. Like its basil pesto sauce cousin, recipes for sundried tomato pesto sauce include parmesan cheese. But making a plant-based pesto is easy and, with a few key ingredients, every bit as good.
Substituting Parmesan Cheese in Vegan Sundried Tomato Pesto
So, what do I use in lieu of parmesan cheese? Well, if you think about it, it's the pungent sharpness of parmesan cheese that stands out. It's tangy with a touch of nuttiness.
Fortunately, those flavors are not unique to parmesan cheese. Nutritional yeast (or "nooch" as vegans like to say) is a popular vegan cheese substitute. It's got a pungency similar to a hard cheese, with just a touch of nuttiness.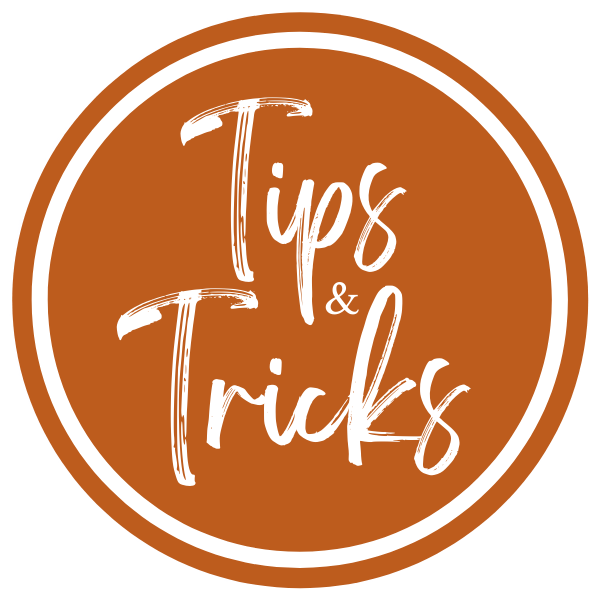 Combine that with some fresh lemon juice and blend it with traditional pesto ingredients like toasted pine nuts, salt, garlic and rich olive oil, and your tastebuds will be satisfied. I promise.
How to Serve Vegan Sundried Tomato Pesto
This stuff is good with a spoon and spread on toast, but as I mentioned earlier, pasta is a love language to me. So that's how I recommend serving this vegan sundried tomato pesto sauce.
There are, however, a couple of tricks that I'd like to share with you to help you get the most out of this plant-based meal.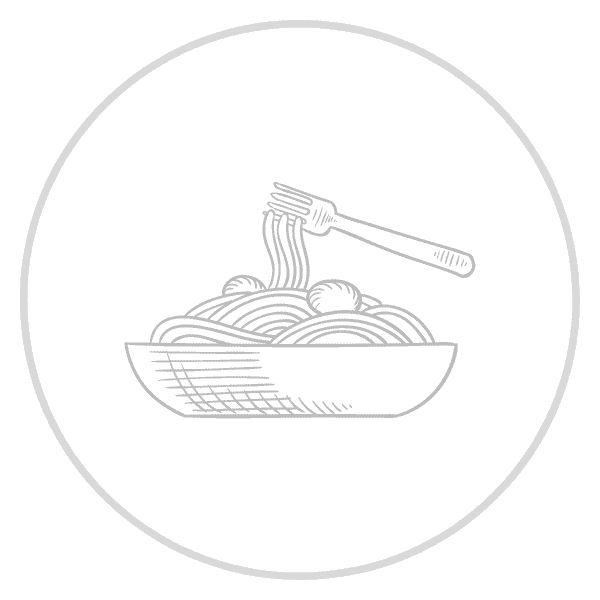 The Pasta Shape Matters
No, it's not life or death, but certain pasta shapes lend themselves better to certain sauces than others. As an oil-based sauce, pesto shines when it comes to coating pasta with its deliciousness. And that's exactly what you want – any evenly coated pasta so that the ratio of sauce to pasta is perfect.
So… what should you choose? Well, pesto does best with long strands of pasta, particularly thin strands like capellini, thin spaghetti and vermicelli.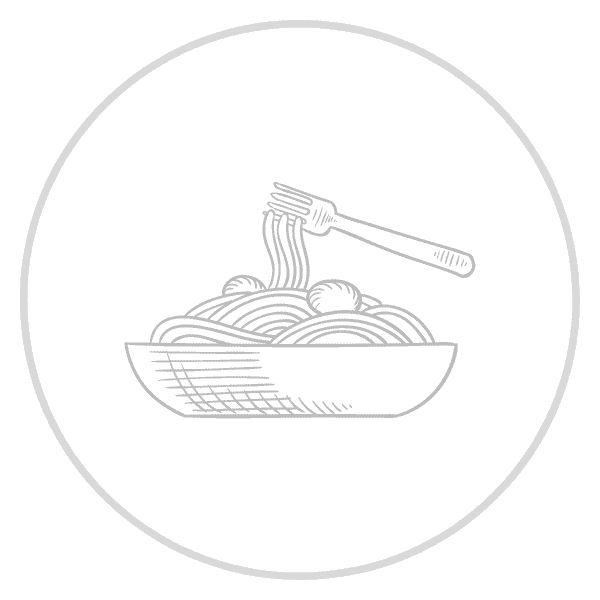 Don't Cook the Pesto Sauce
That's right. Unlike most pasta preparation, you don't want to heat up the pesto before adding the noodles to it. Why? Well, picture throwing fresh basil into a hot pan and you'll understand. Pesto is best when the basil is fresh.
Instead, add the hot, cooked pasta is a large bowl and then add the pesto sauce. If the sauce is too thick to get a proper coating, add small amounts of water to it until every strand is… you guessed it… evenly coated.
Do You Love This Vegan Sun Dried Tomato Pesto Recipe?
Do you love this Vegan Sundried Tomato Pesto recipe? Be sure to check out my other vegan pasta recipes!! If you're into Vegan Puttanesca Pasta, then my Vegan Puttanesca Pasta is for you! Forever-searching for a good vegan Alfredo? Then you'll love my Creamy Cashew Alfredo with Vegan Pancetta & Peas!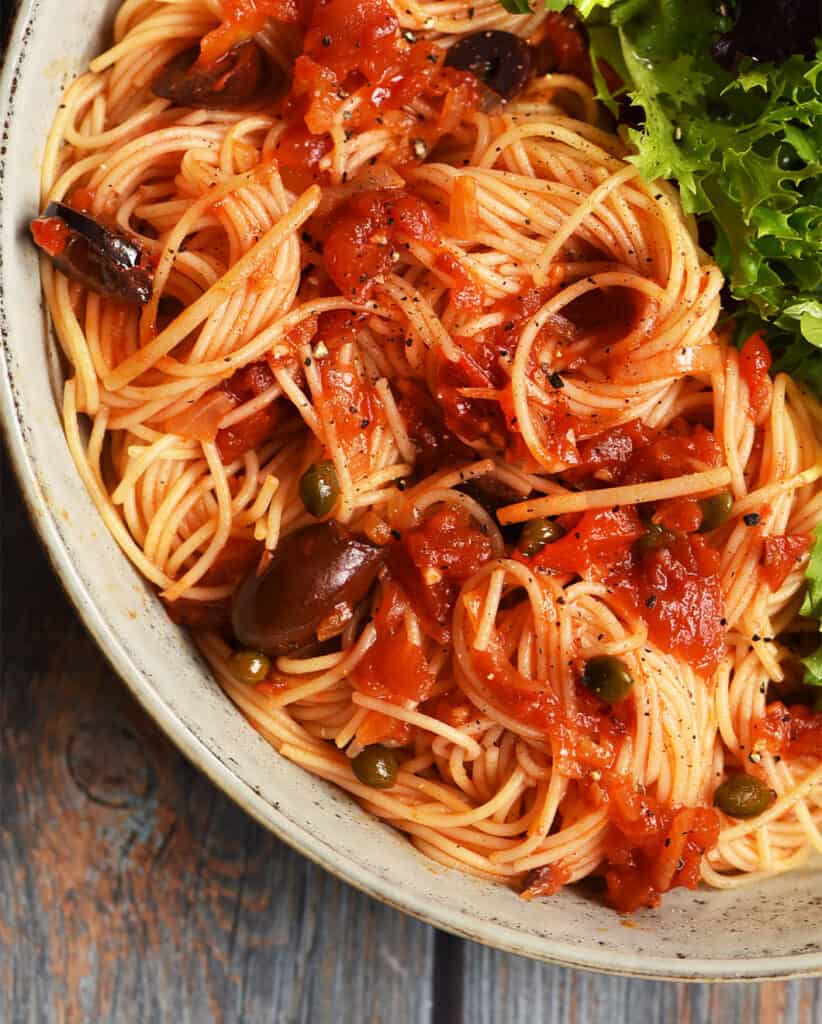 This carb-tastic, plant-based meal is the perfection combination of salty, sweet and acidic — the twist that everyday vegan spaghetti needed!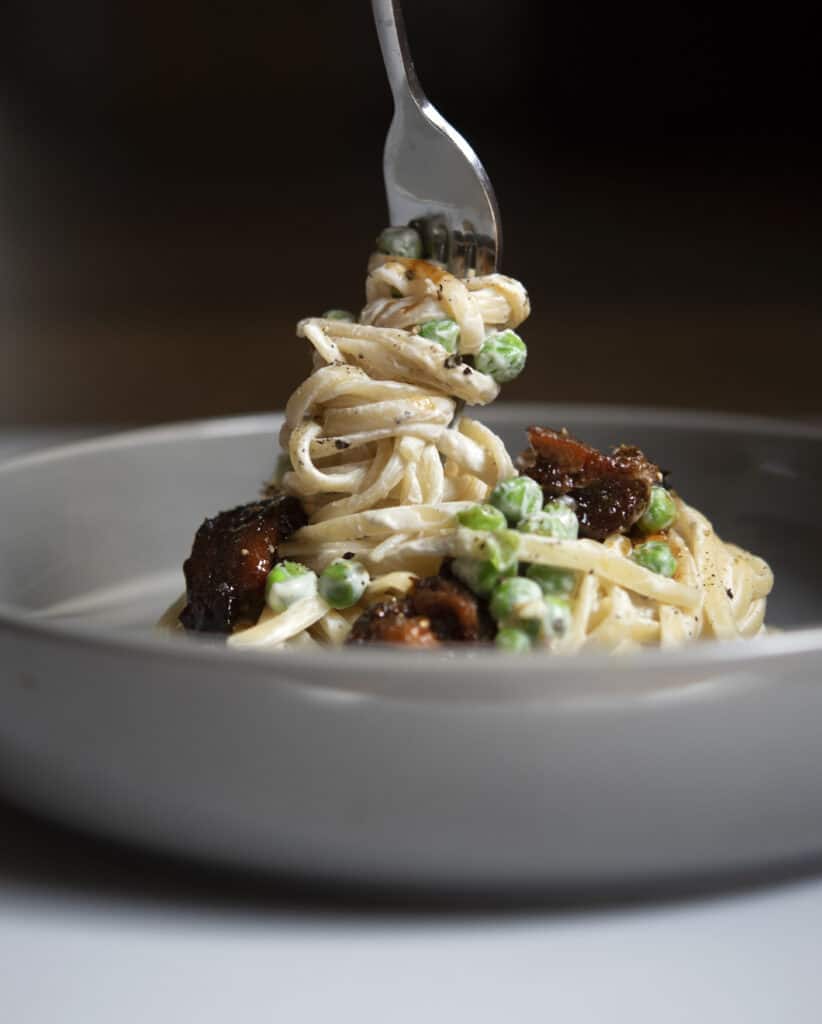 There are few foods that check the comfort food box like Fettuccini Alfredo. It's creamy and carb-y – the perfect food for when the weather is gloomy. One notch above classic Fettuccini Alfredo is Pasta Carbonara, which adds the decadence of eggs and bacon to the perfection of chewy, al dente pasta.
What's in My Kitchen to make this Vegan Sundried Tomato Pesto Recipe Easier?
Want to know what tools and resources I keep on hand to make my vegan cooking even easier? Here's a short list of what helped me create this blog post and recipe. For the complete list, visit my Shop where you can find the kitchen gadgets I like as well as a list of books that I recommend?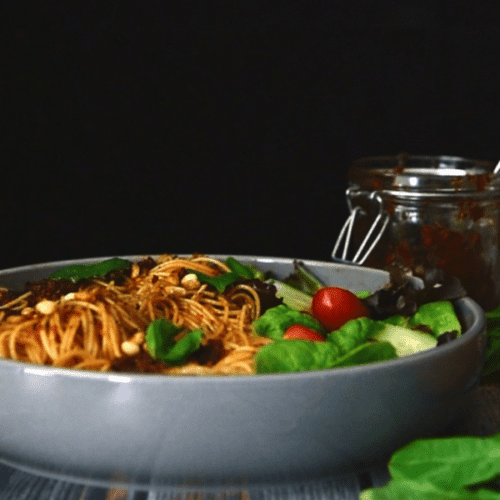 Vegan Sundried Tomato Pesto
Looking for new ways to enjoy pasta? Then you've got to try this Vegan Sundried Tomato Pesto!
Ingredients
8

oz jar

sundried tomatoes

packed in oil

2

cups

fresh basil

washed, dried and loosely packed

2

cloves

garlic

peeled

1

tsp

salt

1/4

cup

pine nuts

toasted; see Recipe Notes

2

tbsp

nutritional yeast

1/2

tsp

crushed red pepper

1/2

cup

extra virgin olive oil

2

tsp

fresh lemon juice

fresh ground pepper

to taste
Instructions
Drain the sun-dried tomatoes,then roughly chop.

Prepare the basil by washing and drying the leaves.

Combine the fresh basil, garlic cloves, salt, pine nuts, nutritional yeast and crushed red pepper into your mini food processor. Blend until all ingredients have been reduced to small pieces.

Remove the ingredients from the food processor. Stir in the olive oil and lemon juice.

Add fresh ground pepper, to taste.
Notes
Toasting pine nuts adds to their richness. To toast pine nuts, add them to a hot, dry skillet. Stir them constantly until they just begin to brown. About 2 minutes. Then remove them from the heat immediately. Their high fat content will cause them to burn quickly.
About Herbivore's Kitchen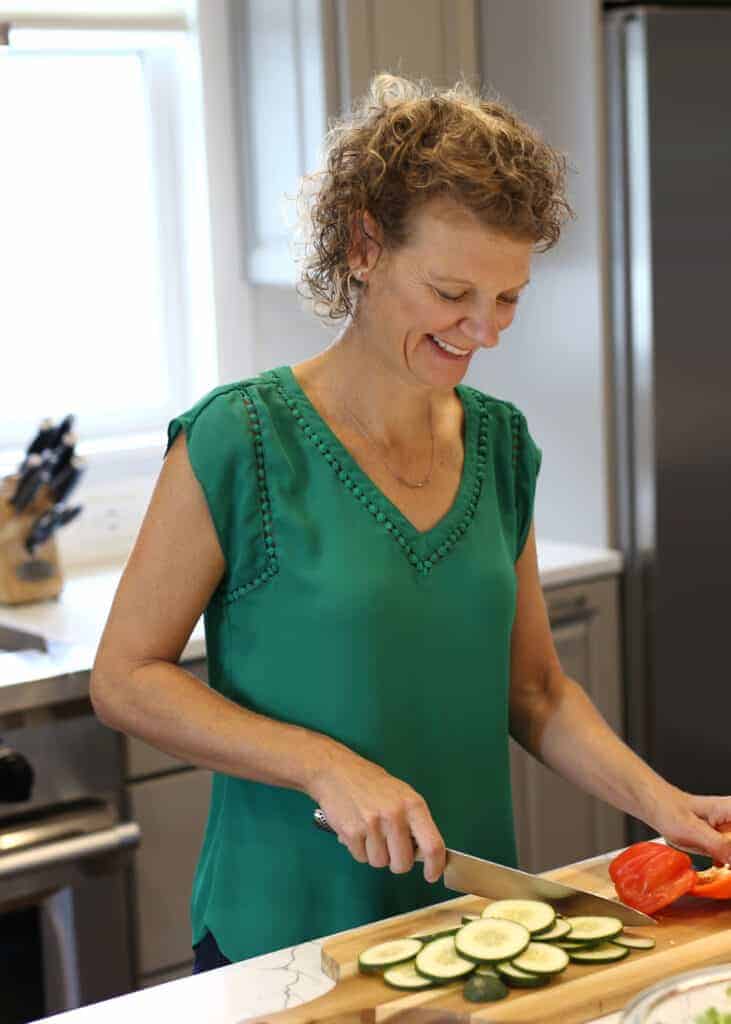 Herbivore's Kitchen is a plant-based food blog started by me, a vegan home chef, cookbook author, aspiring food photographer and how-to-be-a-better-food-blogger junkie. You'll mostly find creative and tasty vegan recipes and detailed deep dives into vegan ingredients (check out my Vegucation section) on my blog. I love knowing as much as I can about the food that I make. I'm also really into running a food blog as a business, so I've also got a section of my blog titled: Confessions of a Food Blogger where I get into the nitty gritty on how to build, manage, market and monetize a food blog.