Jump to Recipe
This Oatmeal Toppings Bar: Learn How to Make Oatmeal Taste Good with This Instant Pot Oatmeal Recipe post includes affiliate links. When I find a great product or service, I like to share it with my readers. Sometimes I use affiliate links so I can earn a commission for my recommendations. Thank you for your support!
Learn How to Make Oatmeal Taste Good with This Instant Pot Oatmeal Recipe
On cold winter mornings, nothing is quite as welcome as a hot breakfast. This steel cut oatmeal bar is designed to impress with sliced almonds, dried berries, flaxseed meal & chia seed toppings!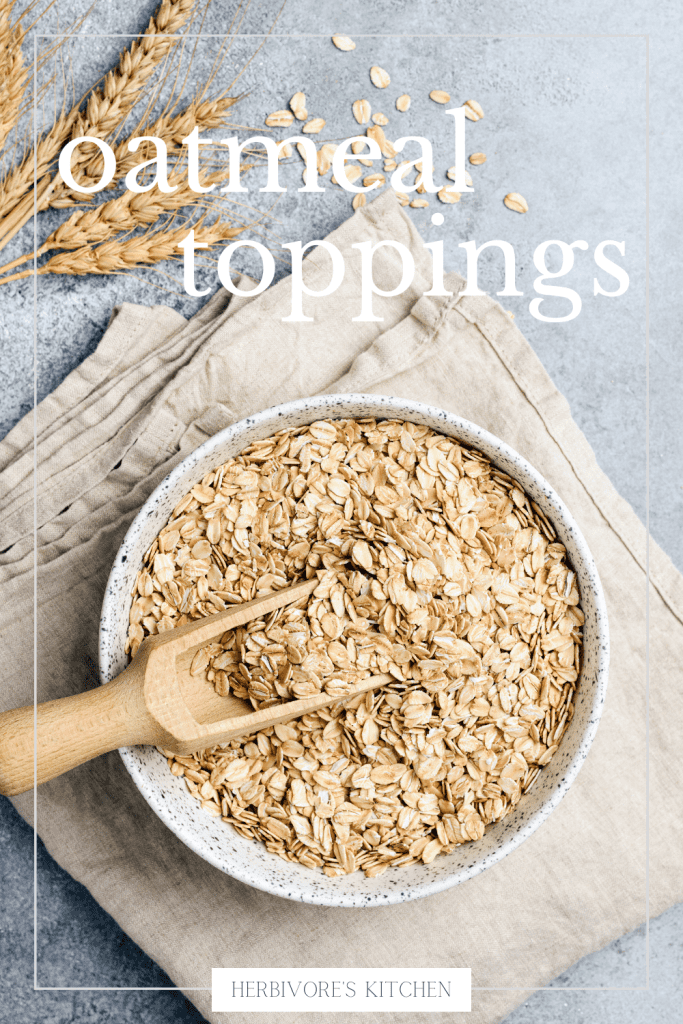 How To Make Oatmeal Taste Good
Let's be honest. No one loves plain oatmeal. Like pizza, oatmeal relies on toppings to really make it shine.
Whether you're into a dash of maple syrup and a splash of oat milk or piling your bowl high with dried fruits, roasted nuts and healthy seeds, there are plenty of ways to make oatmeal taste good!
Is Oatmeal Good for You?
You bet! Oats are nutrient-dense whole grains, packed with vitamins, minerals, fiber and protein. Just one cup of oats will net you 13 grams of protein and 8 grams of fiber.
What are Oat Groats?
Oats are whole grains, commonly packaged as instant oats, rolled oats or steel cut oats. We'll get to those differences in a minute. Right now, what you need to know is that these versions come from oat groats, the de-hulled oat grain.
Oat groats are edible, but they take a long time to cook (overnight by most cooking methods). When cooked, they're dense and chewy and make a great breakfast. They're also a great addition to soups and salads or as a side dish.
What Are Steel Cut Oats?
Steel cut oats (also known as Irish oats) are oat groats that have been chopped into smaller pieces. This maintains chewy texture of oat groats, but decreases the cook time.
Steel cut oats are my favorite oat variety, so I've included a recipe below for making this star of your oatmeal toppings bar. They're dense, chewy texture contrasts the mushy childhood memories of instant oatmeal and helps me to stay fuller, longer.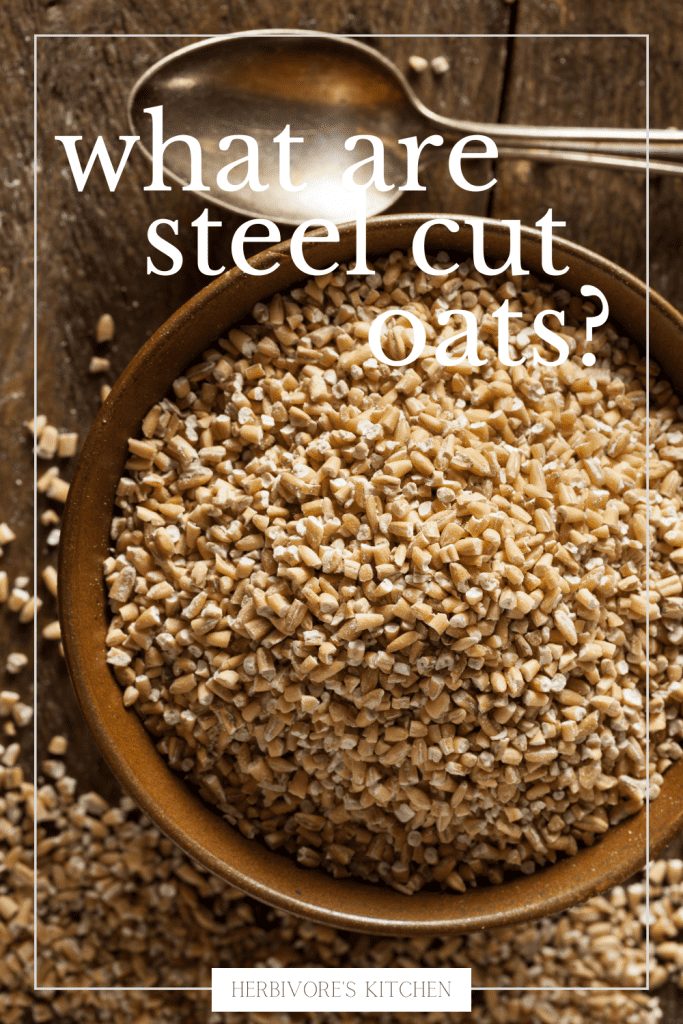 What Are Rolled Oats?
Rolled oats are simply a further processed version of oat groats. Oat groats are steamed and then rolled, changing the texture of the oat groat. The rolled oats category includes instant, quick cooking and old-fashioned, each with a different thickness and cook time. Instant oats are the thinnest and are pre-cooked, enabling them to become "instant" oatmeal for breakfast.
What is Porridge?
Porridge, a common oat-based breakfast food in the United Kingdom, is made from ground oat groats. When combined with hot water, ground oat groats become thick and creamy, creating a hearty, healthy breakfast option.
The Best Oatmeal Bar Toppings
Whether you prefer steel cut oats or rolled oats, some well-chosen toppings can bring addition health benefits (and deliciousness) to your breakfast.
Nuts & Seeds
Chia Seeds. Chia seeds are quite possibly the mightiest ingredient in vegan cooking. Packed with antioxidants, protein and calcium, these tiny seeds are a nutritional powerhouse. Read more about chia seeds in my Vegan Cooking 101: How to Cook with Chia Seeds post.
Flaxseed Meal. Flax seeds, like chia seeds, are tiny packages of intense nutrition. Flax seeds provide protein, fiber and Omega-3 fatty acids, which may assist in maintaining weight, managing cholesterol and reducing blood pressure.
Almond Slivers
Pecan Pieces
Walnut Pieces
Spices
Cinnamon. Cinnamon is rich in antioxidants and is thought to have anti-inflammatory and anti-viral benefits.
Plant-Based Milks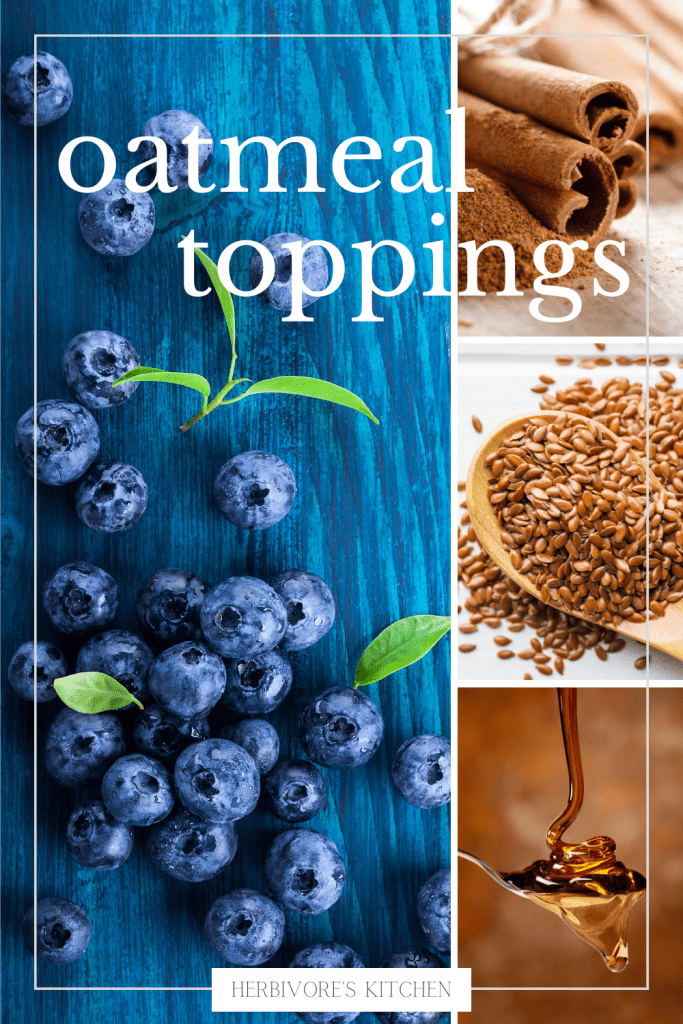 Sweeteners
Fruits
Dried cranberries
Raisins
Bananas
Blueberries. Blueberries are another one of nature superfoods. They're packed with anti-oxidants and Vitamin C.
Apples
Nut Butters
Peanut Butter
Almond Butter
Do You Love This Oatmeal Toppings Bar Post?
Do you love this post about how to make oatmeal taste good? Be sure to check out my other breakfast recipes. If you're into granola (also featuring oats), then be sure to try my Small Batch Granola recipes! Forever-searching for a healthy donut alternative? Then you'll love my Pistachio Matcha Donuts recipe.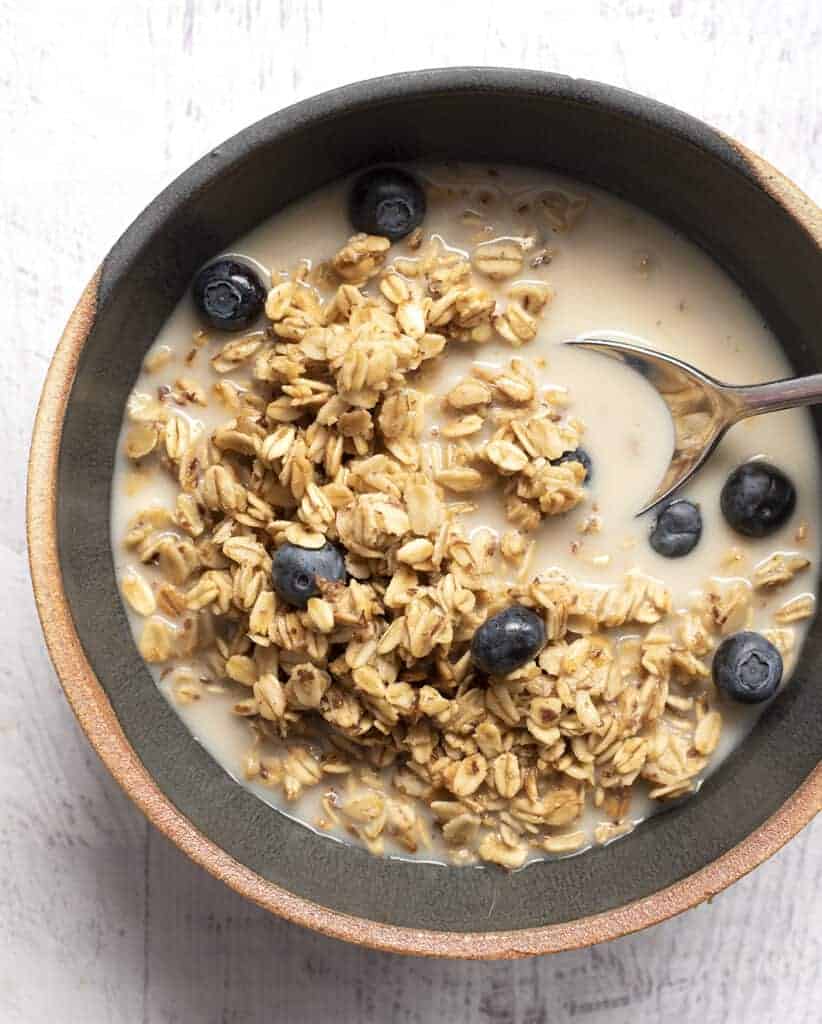 Basic toasted oat granola is quick and easy to make and features rolled oats (a surprisingly nutritious ingredient) and unrefined sugars. You can stop there, or you can explore variations to this toasted oat granola base and make a variety of small batch granola recipes. I add nutritious ingredients like walnuts, almonds, pumpkin seeds, cranberries and blueberries.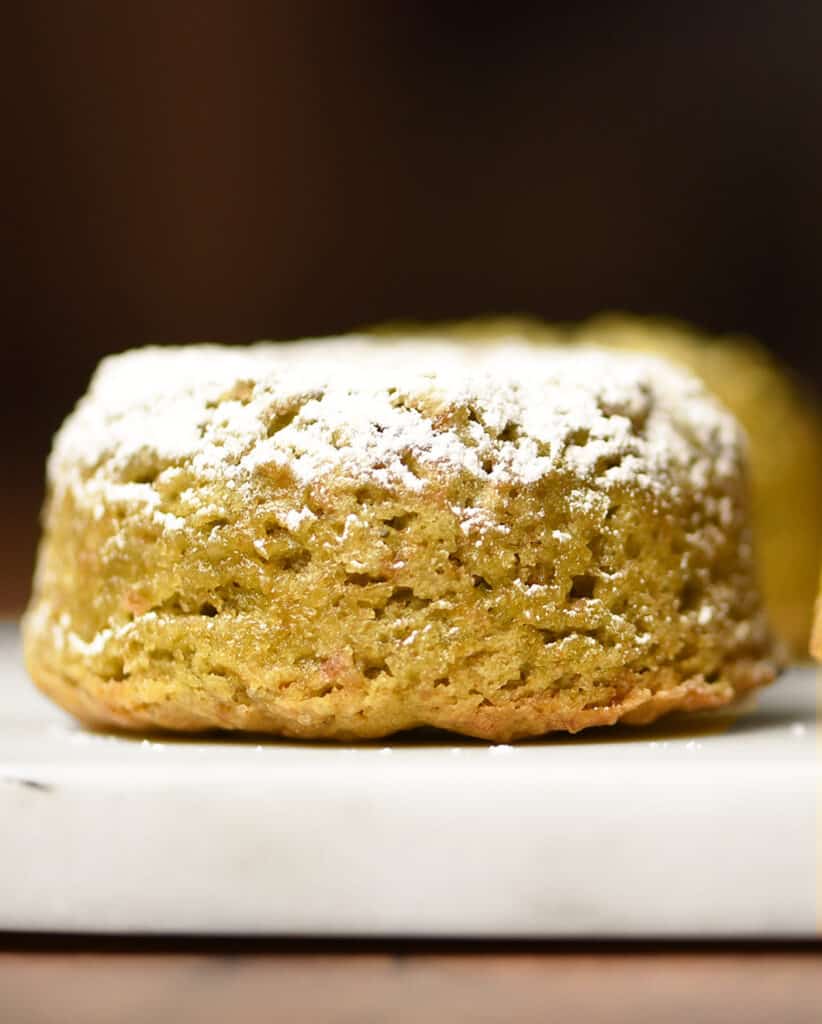 How can you make donuts a little bit healthier? By baking them and including nutritional ingredients like matcha. Matcha is high in anti-oxidants and may play a role in reducing your risk of cancer, diabetes & heart disease.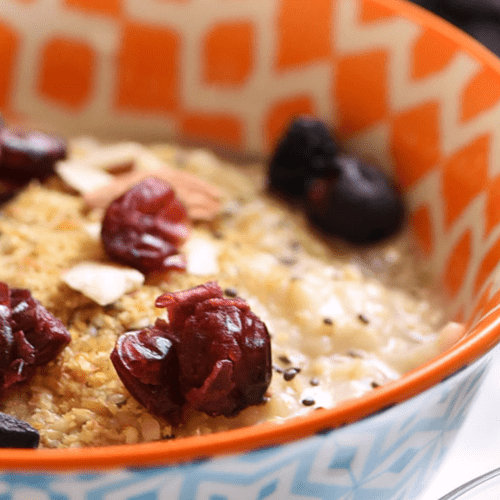 Instant Pot Steel Cut Oatmeal
Lookingfor healthier breakfast options? How about an oatmeal toppings bar? Learn how to make oatmeal taste good!
Ingredients
4

cups

water

2

cups

steel cut oats

1/2

tsp

salt
Instructions
Combine the ingredients in the Instant Pot.

Seal and set the Instant Pot for high pressure cooking for 4 minutes.

Allow for a natural steam release.

See my blog post above for oatmeal toppings bar ideas!
About Herbivore's Kitchen
Herbivore's Kitchen is a plant-based food blog started by me, a vegan home chef, cookbook author, aspiring food photographer and how-to-be-a-better-food-blogger junkie. You'll mostly find creative and tasty vegan recipes and detailed deep dives into vegan ingredients (check out my Vegucation section) on my blog. I love knowing as much as I can about the food that I make. I'm also really into running a food blog as a business, so I've also got a section of my blog titled: Confessions of a Food Blogger where I get into the nitty gritty on how to build, manage, market and monetize a food blog.