This What is Tofu? post includes affiliate links. When I find a great product or service, I like to share it with my readers. Sometimes I use affiliate links so I can earn a commission for my recommendations. Thank you for your support!
What is Tofu? Get All of the Answers to Your Burning Tofu Questions!
If you're new to vegan cooking, you might be unfamiliar with tofu. Questions like: what is tofu? How do you cook tofu? Is tofu good for you? And how do you make tofu taste good? might be turning in your mind. In this blog post, I'll get down to the nitty gritty and teach you all about tofu.
First Things First! What is Tofu?
Tofu, a vegan darling, is made by pressing soy curds into solid blocks. First, soy beans are soaked, crushed and boiled. A coagulant (usually calcium or magnesium salt) is added to the mixture, which causes the curds to separate from the whey. The curds are then pressed into tofu blocks.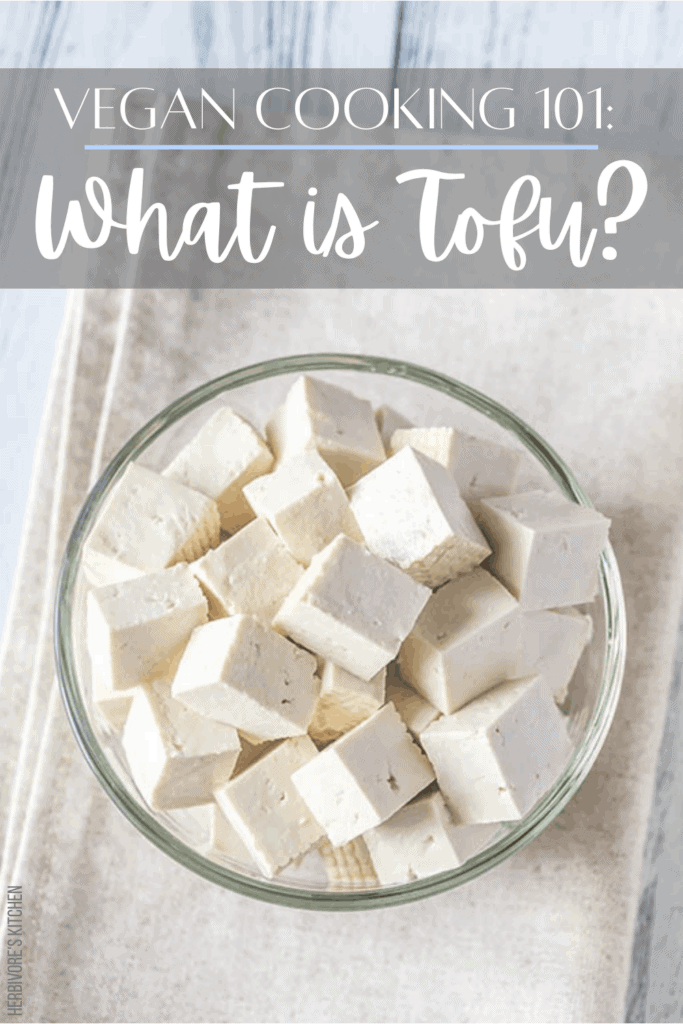 What Are the Different Kinds of Tofu?
Now that you have an answer to the question: what is tofu? we should talk about the different varieties of tofu. Firmness is the distinguishing factor in different types of tofu. For example, when you're browsing at the market you might notice super firm, extra firm, firm, soft and silken tofu.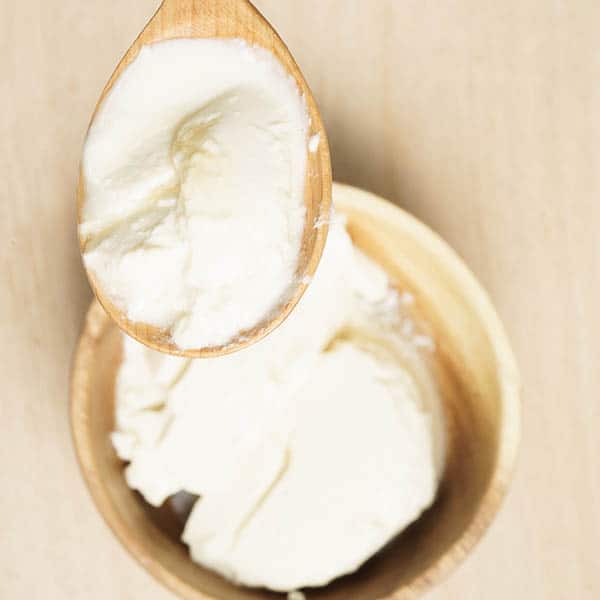 Silken Tofu
Silken tofu contains the highest water content. It comes out of the package in a loosely constituted block, but quickly breaks apart. Its smooth consistency makes it a great option for vegan desserts. My favorite is Vegan Chocolate Mousse (seriously, don't knock it until you've tried it)!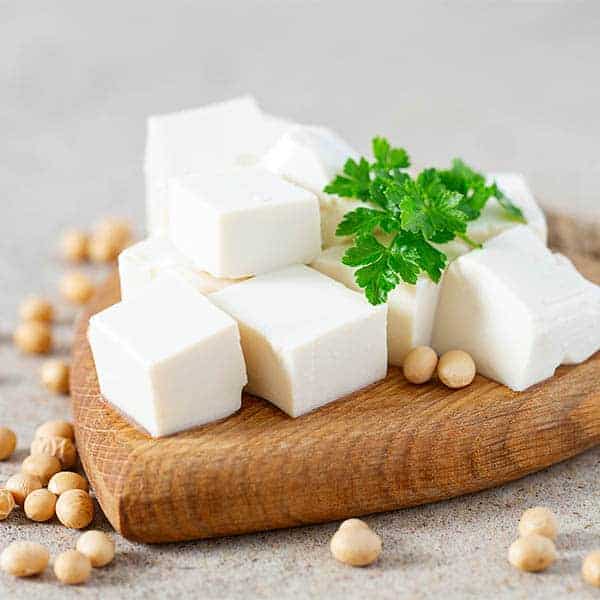 Soft Tofu
Soft tofu is slightly more firm than silken tofu. It will keep its shape outside of its packaging, but it doesn't hold up well to stir-frying or roasting. Soft tofu is most often used in soups where it melts slightly in hot broth.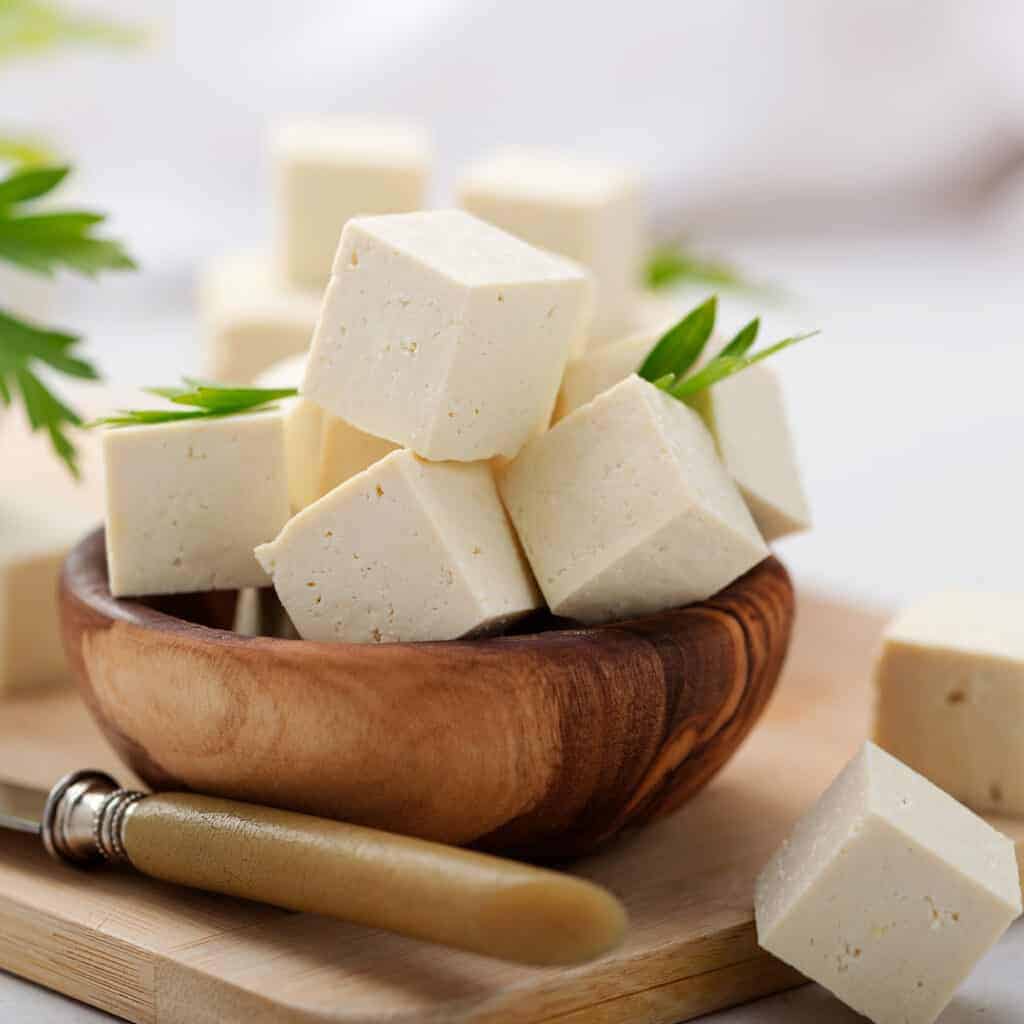 Firm Tofu
Firm, extra firm and super firm tofu varieties are combined in this category. Firm tofu is good for stir-frying and roasting. It holds its shape well throughout the cooking process. I do recommend pressing firm tofu before cooking with it.
What Does Tofu Taste Like?
In answering the question: what is tofu? it's also important to talk about what tofu tastes like. Tofu, on its own, doesn't have much of a flavor. I don't recommend cooking or serving it without some seasoned preparation. Sometimes, that's as simple as tossing it in oil and sprinkling on some seasoning before roasting it. I also like to bread it, marinate it and crumble it into a pan for frying. Miso-glazed tofu is my all-time favorite preparation though. It's amazing. More on that below.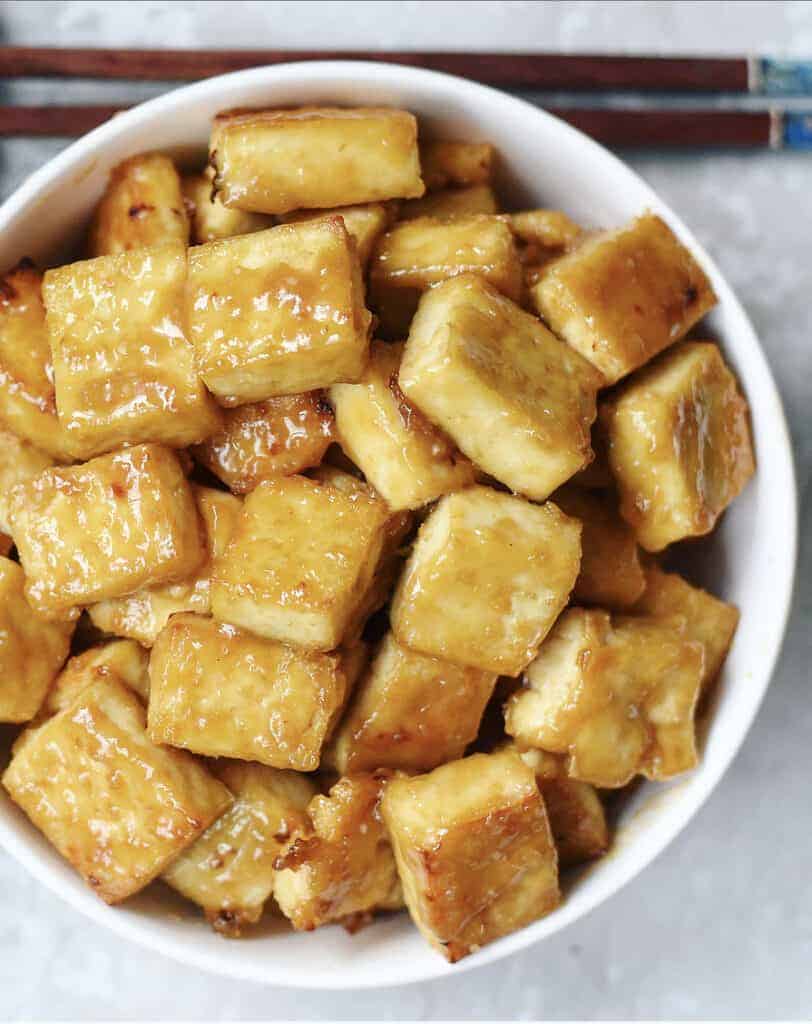 How to Shop for Tofu
Soft and firm varieties of tofu are found in the refrigerator section of the grocery store. Silken tofu, on the other hand, is kept on the shelves. I most commonly find it in the baking aisle.
You do not need to refrigerate silken tofu. I store mine in the pantry along with my dry and canned goods. It does have a relatively short shelf life, so do try and buy silken tofu close to the date that you plan on using it.
Now That You Know "What is Tofu" Let's See if Tofu Good for You.
Without question, tofu gets a lot of mixed reviews. Vegans and vegetarians like cooking with it because it's an easy source of vegan protein that picks up the flavors of whatever dish you're preparing. Soybeans, the primary ingredient in tofu, are linked to health benefits like lower cholesterol, lower blood pressure and good heart health.
Tofu naysayers object to the estrogen-like effects that soy may have on the human body. These might include increased risk of breast cancer, reduced thyroid functionality and feminizing effects in men. However, the benefits of soy (and tofu) are more soundly backed by scientific research than the potential risks. To learn more about the health benefits of soy and the potential drawbacks, be sure to check out this helpful post on Healthline.
How to Prepare Tofu
Silken and soft tofu are typically ready for use right out of the box. The firm varieties, however, often requiring pressing and cutting. Pressing tofu, which I get into below, helps to minimize the water content in the tofu. This allows it to become crisp when baked, roasted or fried. I will usually press my tofu for a minimum of 20 minutes.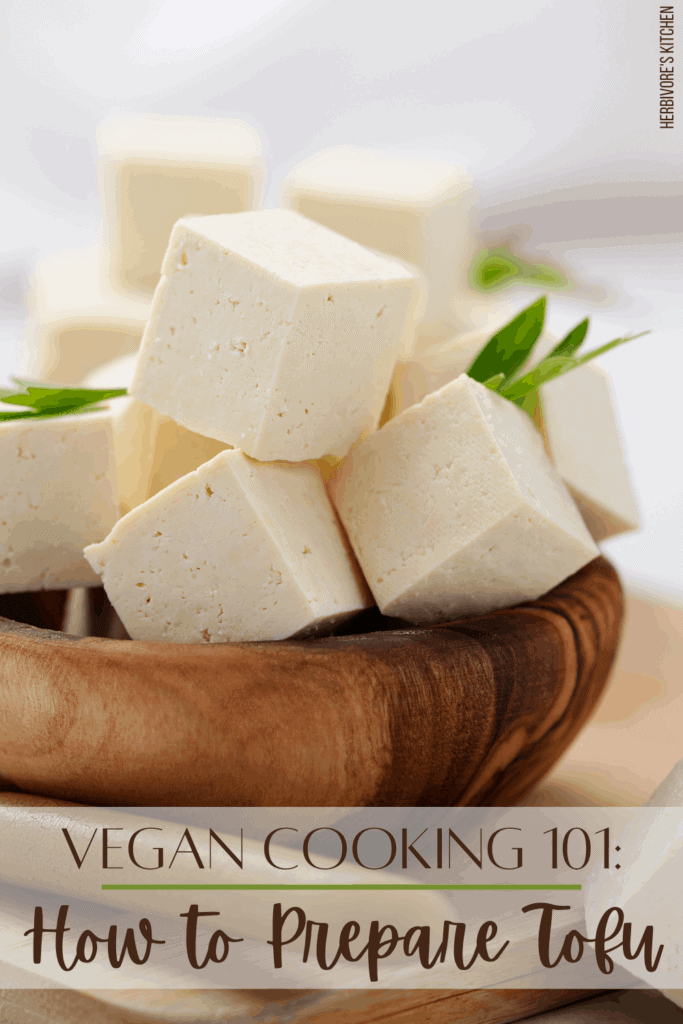 How you cut the firm varieties of tofu matters too. As mentioned above, tofu on its own doesn't have too much flavor. I cut my cubes or filets of tofu into smaller pieces so that as much surface area as possible is exposed to the seasoning. Don't go too thin or too small though. It's nice to have the contrast between the crispy exterior and the soft interior of the tofu. If the pieces are too small, they will dry out in preparation.
To cut tofu filets, I simply lay the block on my cutting board and slice it. For tofu blocks, I stand the tofu block up vertically and cut down the middle creating two large slabs. Then I stack these slabs and cut them in half widthwise and cut each in half again. I turn the block and cut it in half lengthwise, then in half again. This gives me about 32 evenly-sized blocks of tofu.
Do You Need to a Tofu Press?
Whether it's necessary to use a tofu press is met with mixed opinions. Many home chefs simply layer paper towels in between the tofu slabs then add some weight to the top of the pile to press the liquid from the tofu. For a long time, I did this as well. It worked until my unsteady pile sent a cast-iron skillet crashing down on my new hardwood floors. After that, I became a tofu press convert.
Tofu presses come in a variety of designs. A simple tofu press may include two flat surfaces with tightening screws. I find that these are messy to use as there isn't always a good catch for the water draining from the tofu.
I prefer to use this tofu press. In fact, I have two of them (because feeding a family of four often requires more than one block of tofu). The press contains the liquids (far less mess!) and the pressure of the press is controlled by the levers on the sides of the press. This tofu press is also dishwasher safe, making clean-up super easy.
Now that We've Answered the What is Tofu Question, It's Time to Uncover the Best Tofu Recipes
This is where this post really gets fun! Tofu has so many great uses in vegan and vegetarian cooking. Below is a collection of my favorite tofu recipes!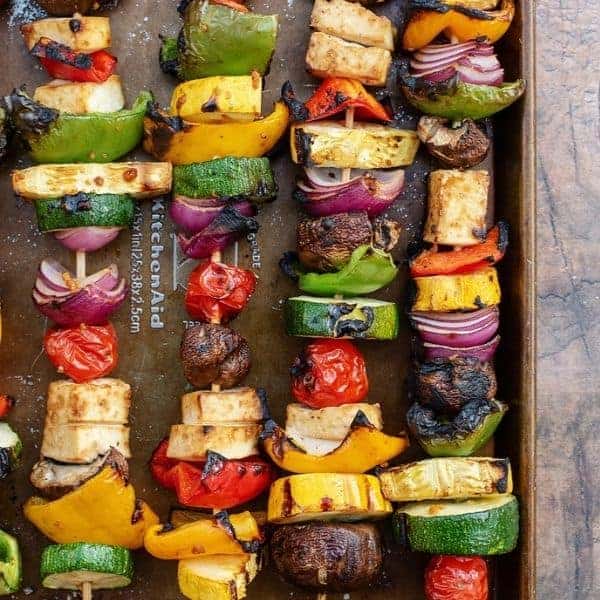 These teriyaki shish kebabs are the best of vegan barbecuing! Extra firm tofu is marinated in a homemade teriyaki sauce and grilled to perfection with the best of summer's bounty.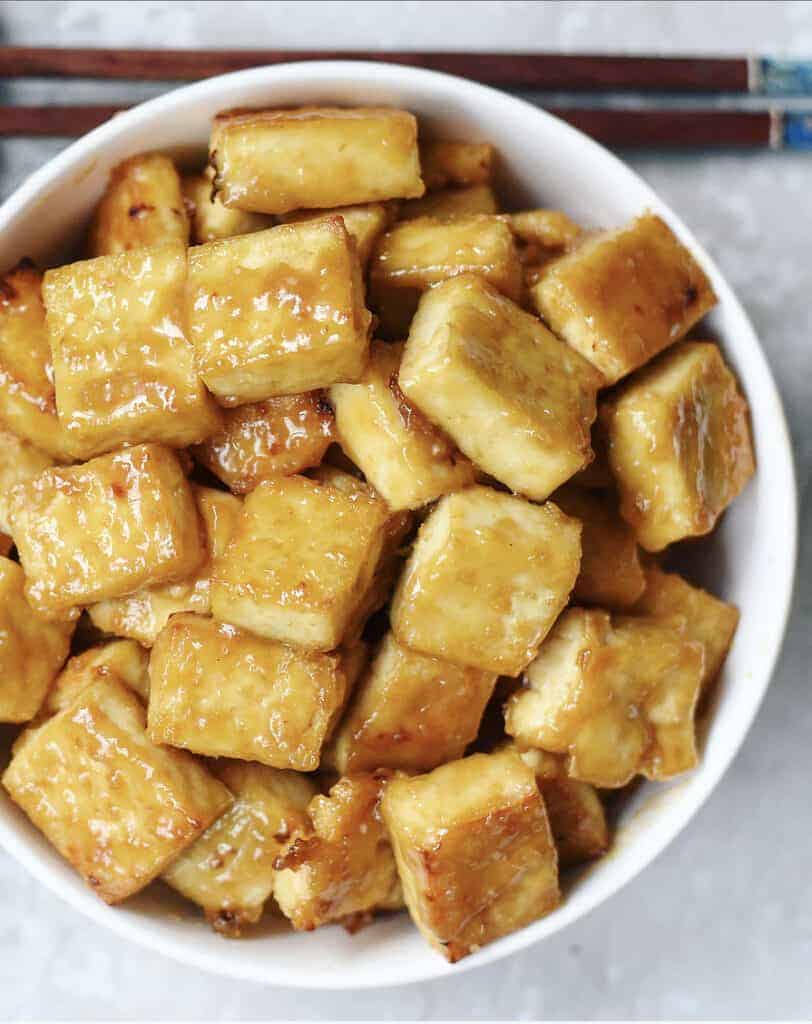 My favorite way to eat tofu! For this recipe, tofu is brushed with a miso glaze — miso paste, mirin, sesame oil and maple syrup — before being broiled to crispy perfection!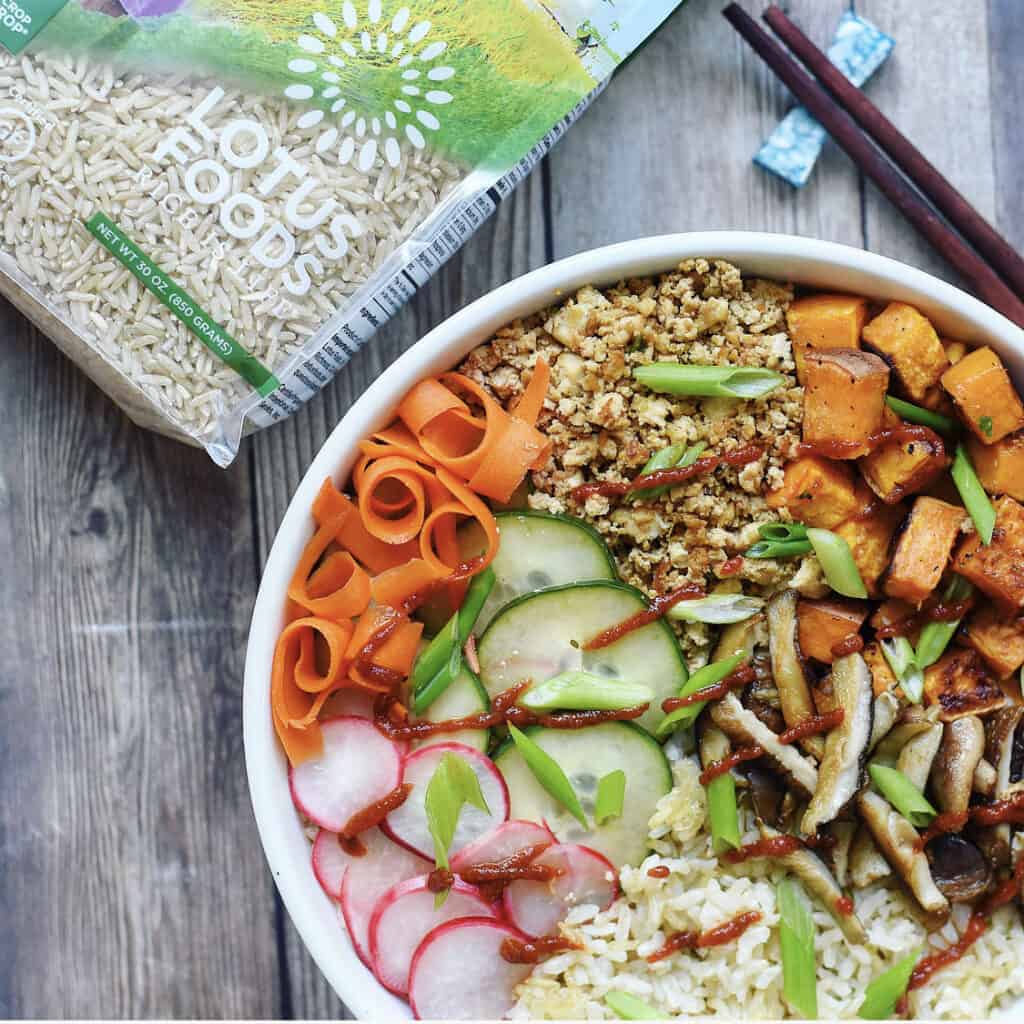 This tofu recipe is loaded with fun flavors! A Korean-spiced tofu crumble is served with pickled vegetables over a bed of crispy rice. If you haven't made bibimbap, it's time to try!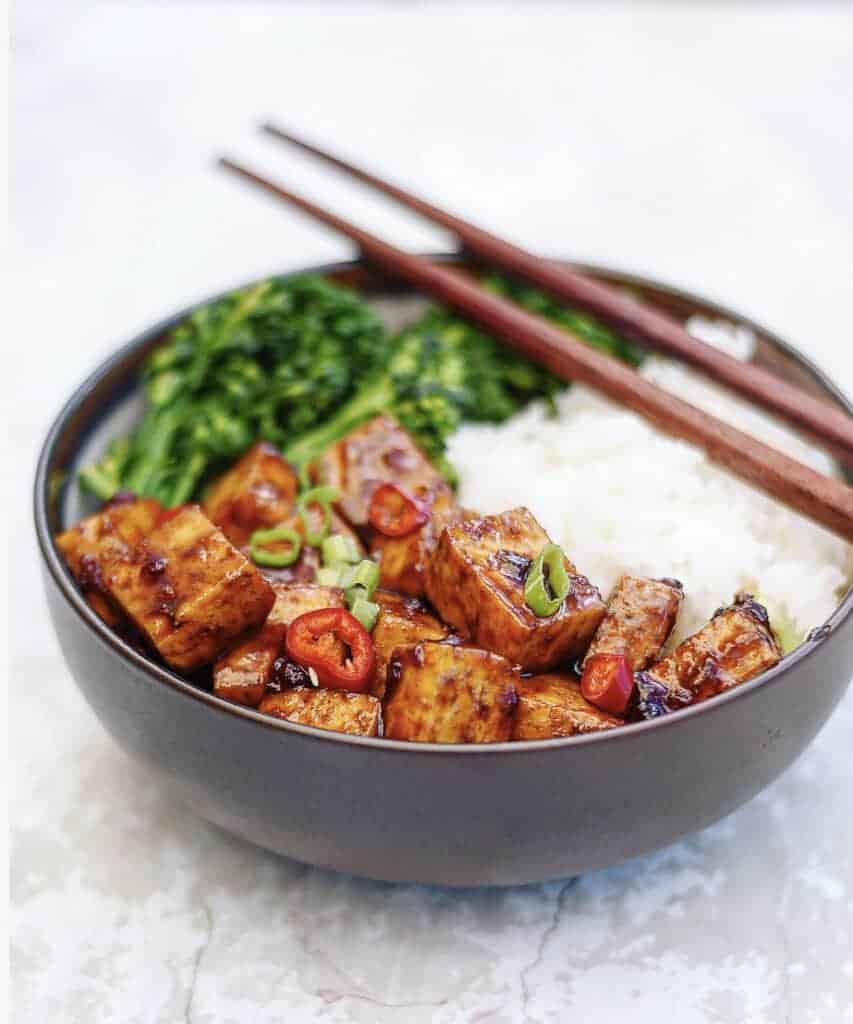 This simple vegan recipe is great for curing a takeout craving. Here, Asian BBQ roasted tofu is paired with jasmine rice and fresh steamed broccolini.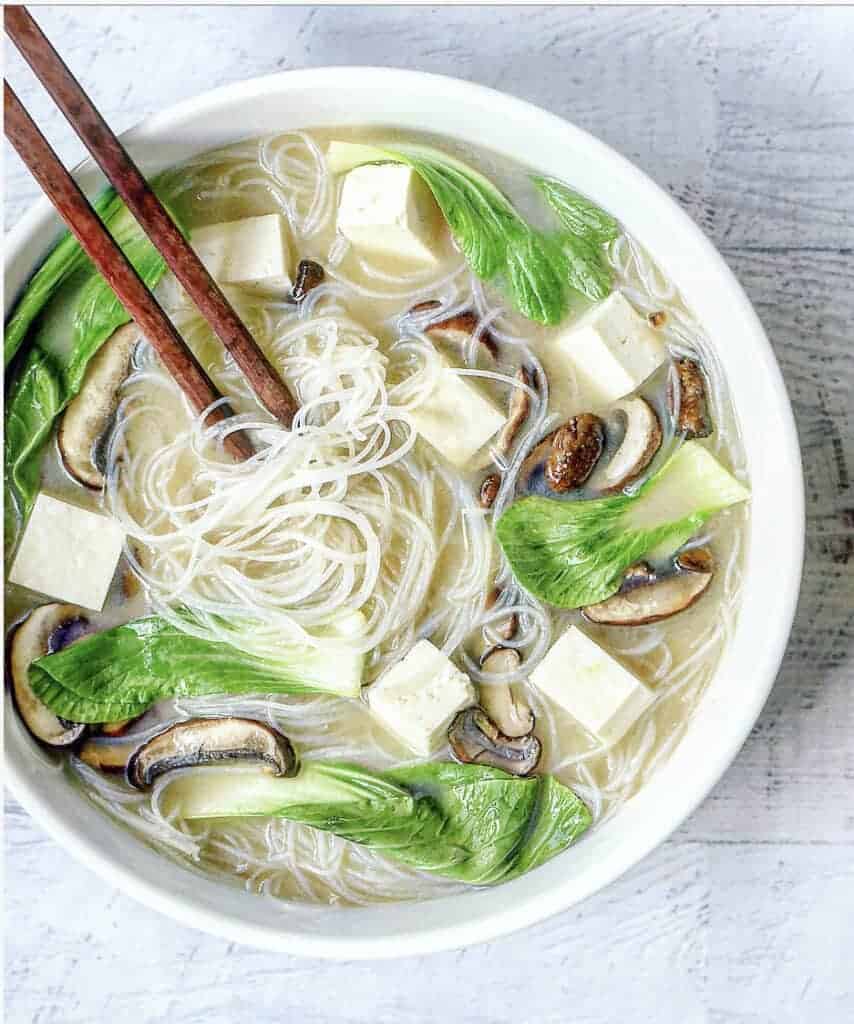 Looking for a simple vegan recipe to warm you up? This easy vegan miso soup takes about 15 minutes to put together — a great way to serve a warm lunch in the winter!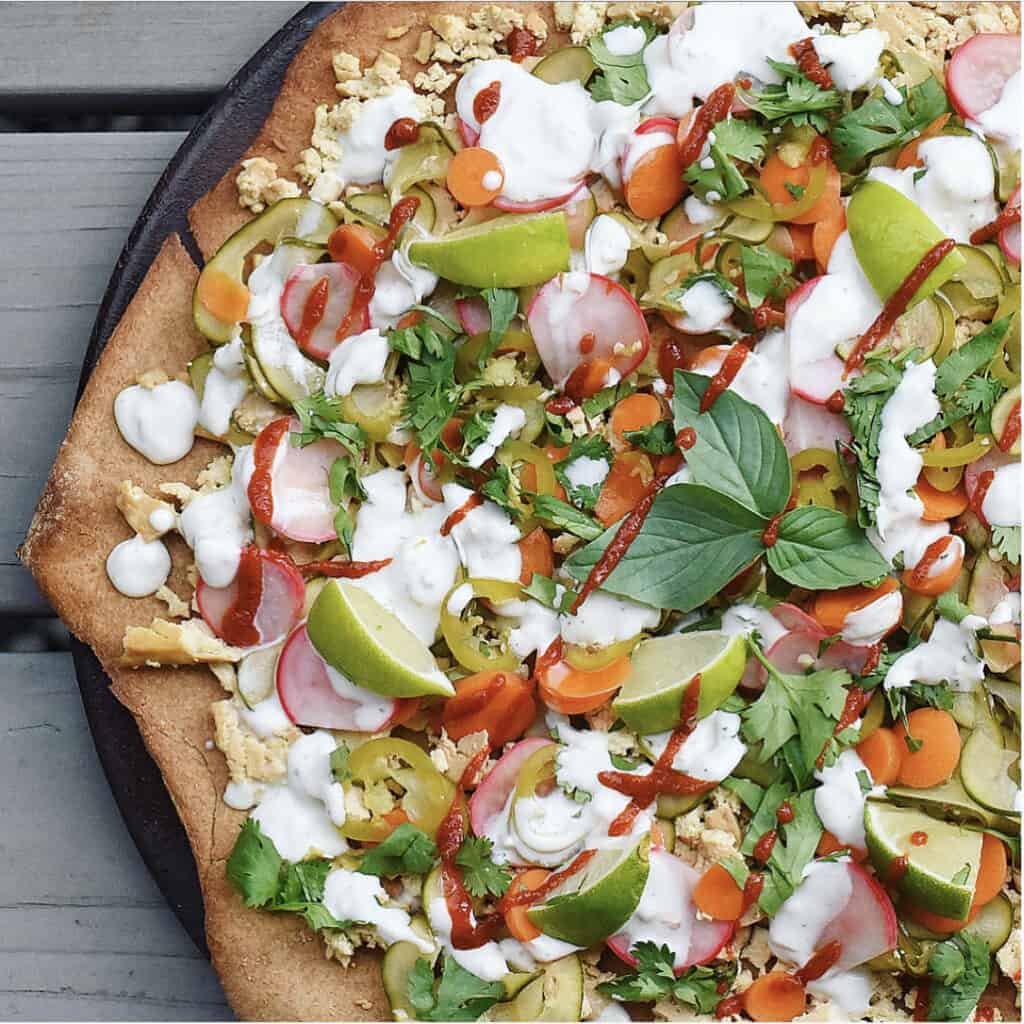 This twist on a Vietnamese Bahn Mi sandwich is a great way to serve an entire family. Lemongrass marinated tofu, garlic aioli and pickled vegetables top this fusion-friendly dish.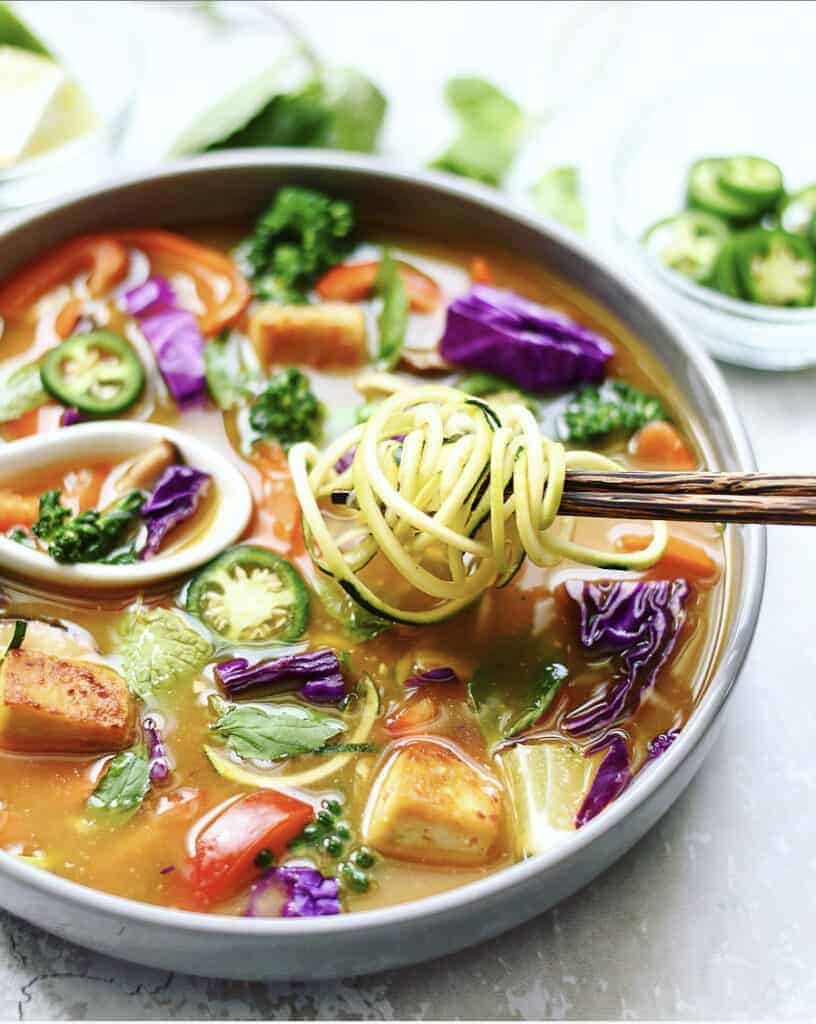 This vibrant take on traditional Pho includes plenty of fresh vegetables as well as my favorite way to eat tofu — miso glazed tofu! This vegan recipe is served in my house all winter long!
About Herbivore's Kitchen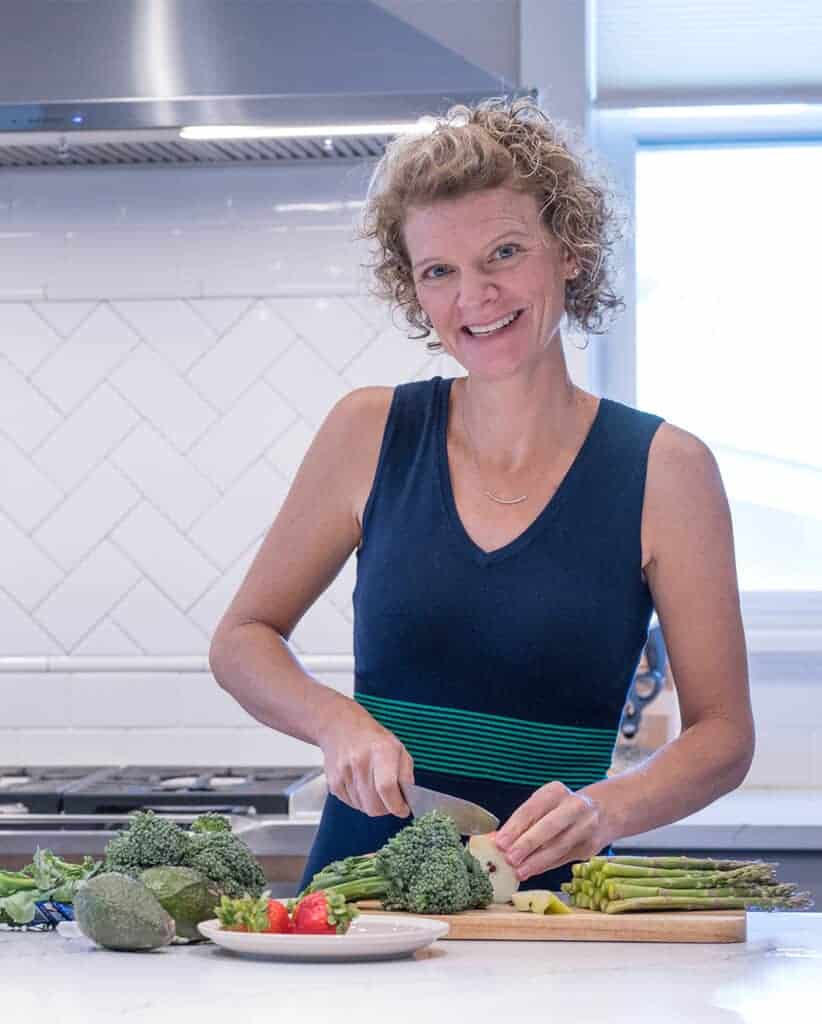 Herbivore's Kitchen is a blog run by me, a plant-based home chef and aspiring food photographer. I switched my diet to a plant-based diet after learning about the health benefits of going vegan. Making this change has prompted a variety of food and holistic-lifestyle related questions that I explore through this blog. I talk about how to pick and prepare the most nutritious foods, to how to reduce waste at home, to how to live a more sustainable lifestyle while on the road.