Jump to Recipe
This Vegan Avocado Crema Recipe: Up Your Vegan Game with this Dairy Free Avocado Sauce for Tacos includes affiliate links. When I find a great product or service, I like to share it with my readers. Sometimes I use affiliate links so I can earn a commission for my recommendations. Thank you for your support!
Up Your Vegan Game with this Dairy Free Avocado Sauce for Tacos
I almost never make vegan tacos without this Vegan Avocado Crema accompaniment. A combination of savory cashew cream, citrusy lime juice and ripe avocados this creamy avocado sauce makes taco Tuesday a weekly celebration.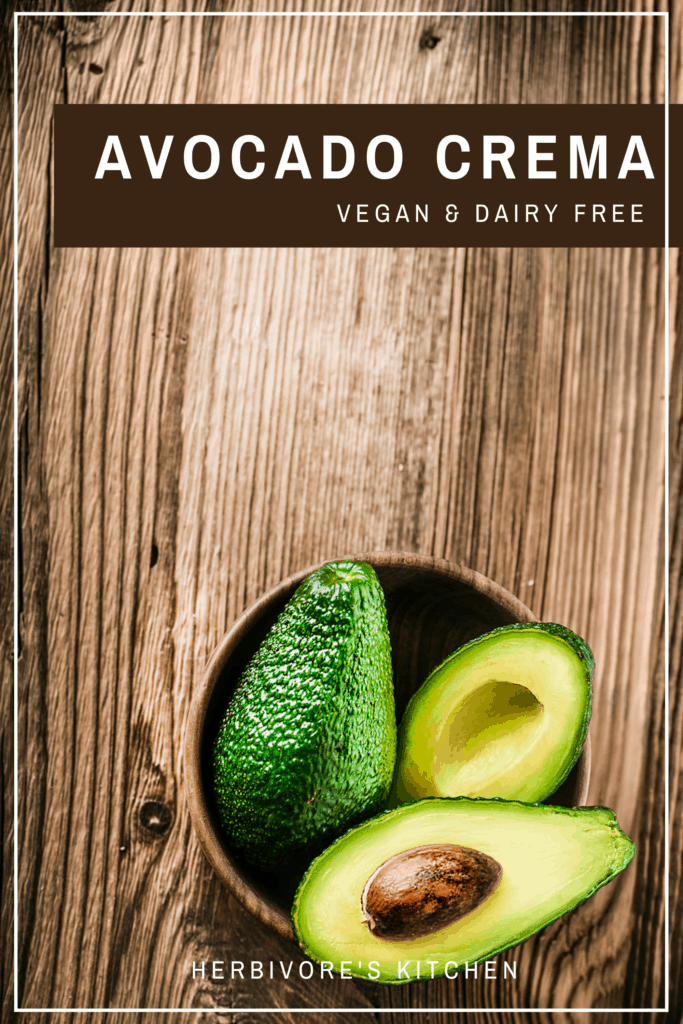 As it turns out though, this avocado lime crema makes an equally good dipping sauce for vegan appetizers like my Air Fryer Tex Mex Eggrolls. It's easy to make, taking only a few minutes to combine all of the ingredients in a high-speed blender. The only somewhat lengthy time requirement is pre-soaking the cashews to create the cream sauce.
How to Make this Vegan Avocado Crema Recipe
Traditional avocado crema recipes rely on sour cream for their rich texture. This vegan recipe swaps sour cream out with cashew cream, a simple blend of cashews and water.
From there, it requires only the addition of ripe avocados, salt, freshly squeezed lime juice, fresh cilantro and garlic. Throw it all in a high-speed blender and voila! – the perfect dairy free avocado sauce.
Vegan Avocado Crema – The Perfect Way to Eat Avocado?
I'm a big avocado eater – from my avocado toast in the morning to avocado chocolate icing on my vegan cakes, avocados are a darling among vegan ingredients.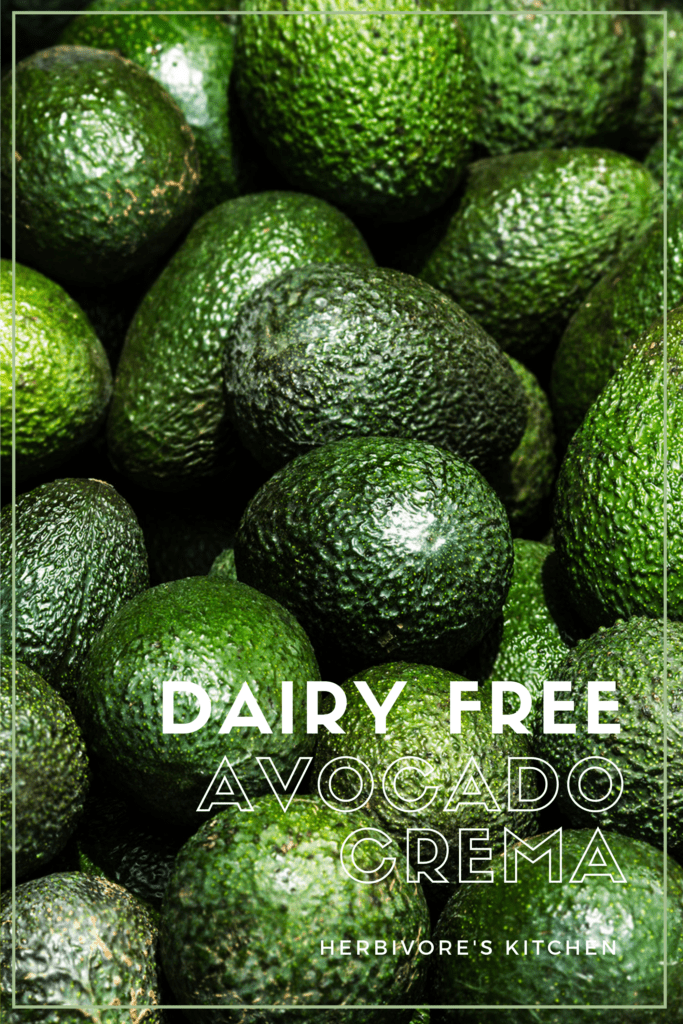 What this Vegan Avocado Crema recipe offers is a tasty new approach. It's wonderfully flavorful with a bright punch of lime citrus. So, while the perfect way to eat avocado may be up for debate, I'd like to throw this Vegan Avocado Crema Recipe's hat in the ring.
Do You Love This Vegan Avocado Crema Recipe?
Do you love this Vegan Avocado Crema recipe? Be sure to check out other vegan taco toppings! If you're into salsa, then my Sweet Corn Salsa is for you! Forever-searching for more spice? Then you'll love my Chile de Árbol Hot Sauce.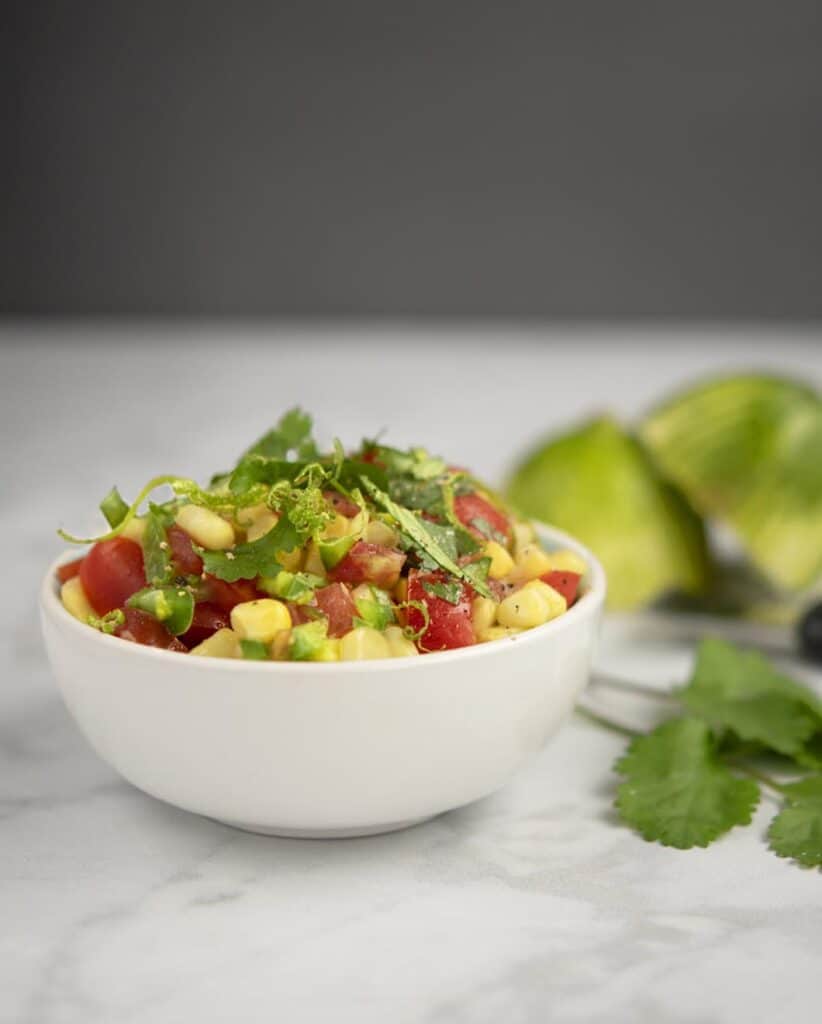 Looking for a healthy, easy way to top your vegan tacos? This plant-based Sweet Corn Salsa Recipe is full of flavor (and lots of brilliant colors)! Made with sweet corn, grape tomatoes, red onion and jalapenos, this homemade corn salsa recipe is sure to make your taste buds sing!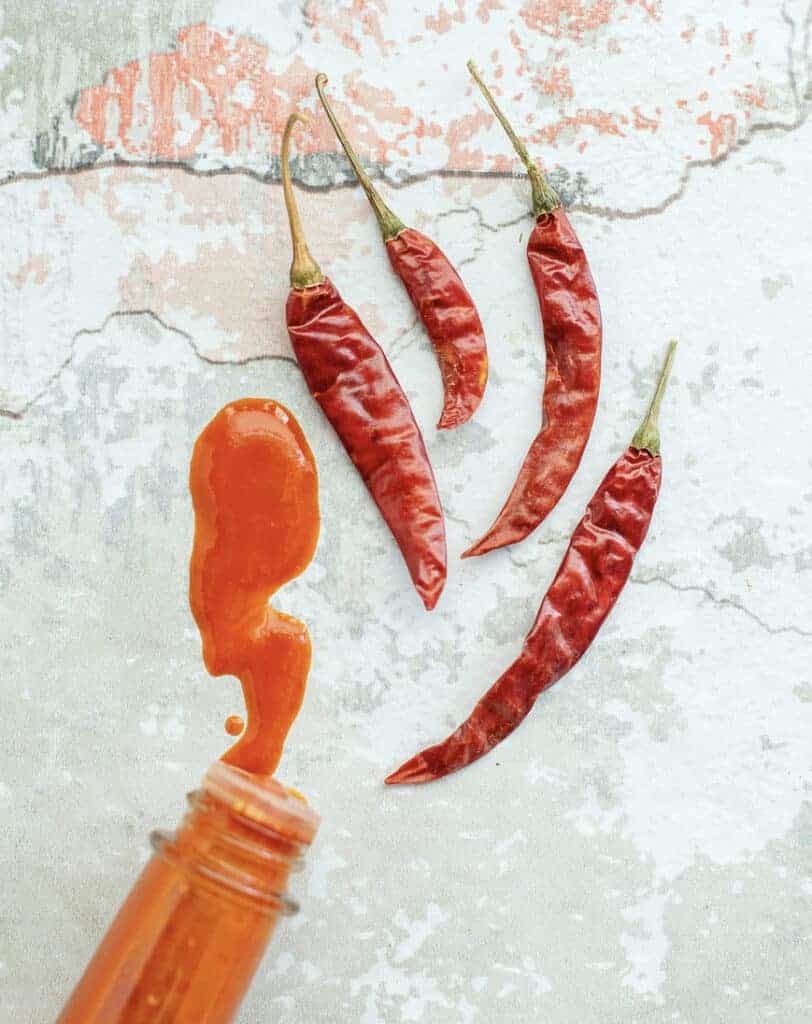 Have you ever tried making homemade hot sauce? It may seem like a job best left to the professionals, but homemade hot sauce is superior to almost everything I've tried off the shelf. This hot sauce recipe, using chiles de àrbol as its source of heat, is one of my favorite ways to add some kick!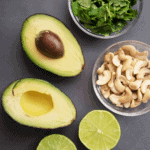 Vegan Avocado Crema Recipe
ThisVegan Avocado Crema recipe is a tasty, easy way to dress up your vegan tacos and plant-based nachos.
Ingredients
1

cup

cashew pieces

soaked in hot water for at least 30 minutes

3/4

cup

water

2

ripe avocados

1

tsp

salt

1

lime

juiced

1/4

cup

cilantro

washed

2

cloves

garlic
Instructions
Combine the soaked cashews and water in a high-speed blender. Blend until creamy.

Add the avocado, salt, lime juice, cilantro and garlic. Blend until creamy.

Store the avocado crema dipping sauce in the refrigerator until ready for use.
About Herbivore's Kitchen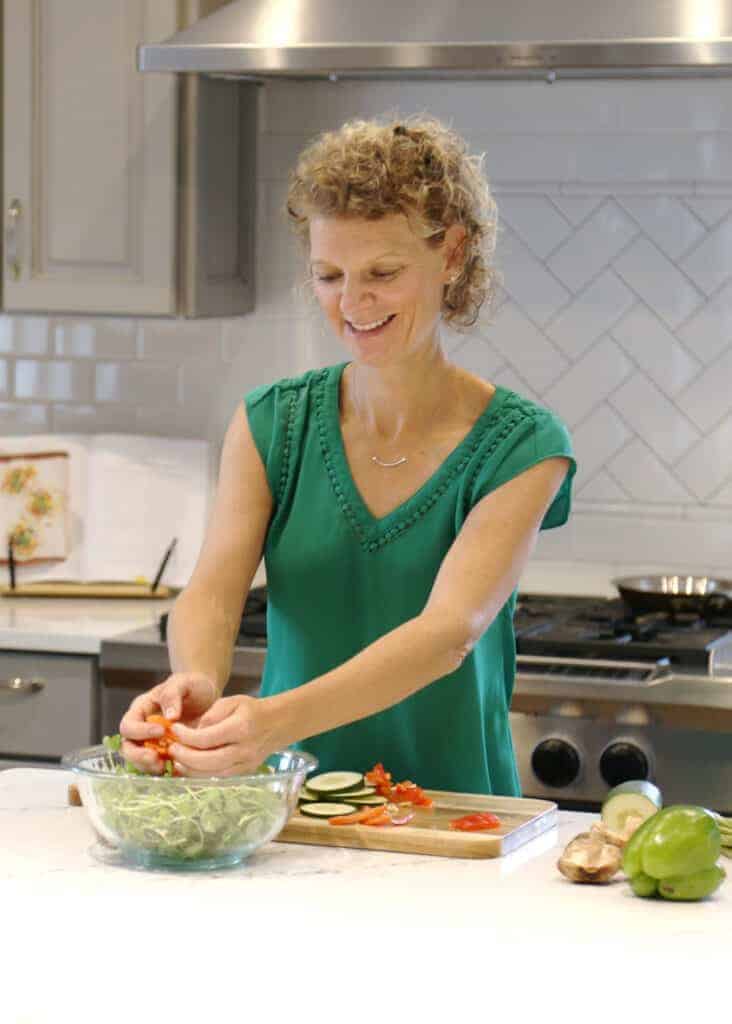 Herbivore's Kitchen is a plant-based food blog started by me, a vegan home chef, cookbook author, aspiring food photographer and how-to-be-a-better-food-blogger junkie. You'll mostly find creative and tasty vegan recipes and detailed deep dives into vegan ingredients (check out my Vegucation section) on my blog. I love knowing as much as I can about the food that I make. I'm also really into running a food blog as a business, so I've also got a section of my blog titled: Confessions of a Food Blogger where I get into the nitty gritty on how to build, manage, market and monetize a food blog.