This Vegan Sausage Recipe: Meaty & Flavorful, This Homemade Vegan Sausage Recipe Wins Over Carnivores post includes affiliate links. When I find a great product or service, I like to share it with my readers. Sometimes I use affiliate links so I can earn a commission for my recommendations. Thank you for your support!
Meaty & Flavorful, This Homemade Vegan Sausage Recipe Wins Over Carnivores
Going vegan doesn't mean having to give up sausage. In fact, you can enjoy the full flavors and meaty textures of andouille sausage with this healthy, homemade vegan sausage recipe.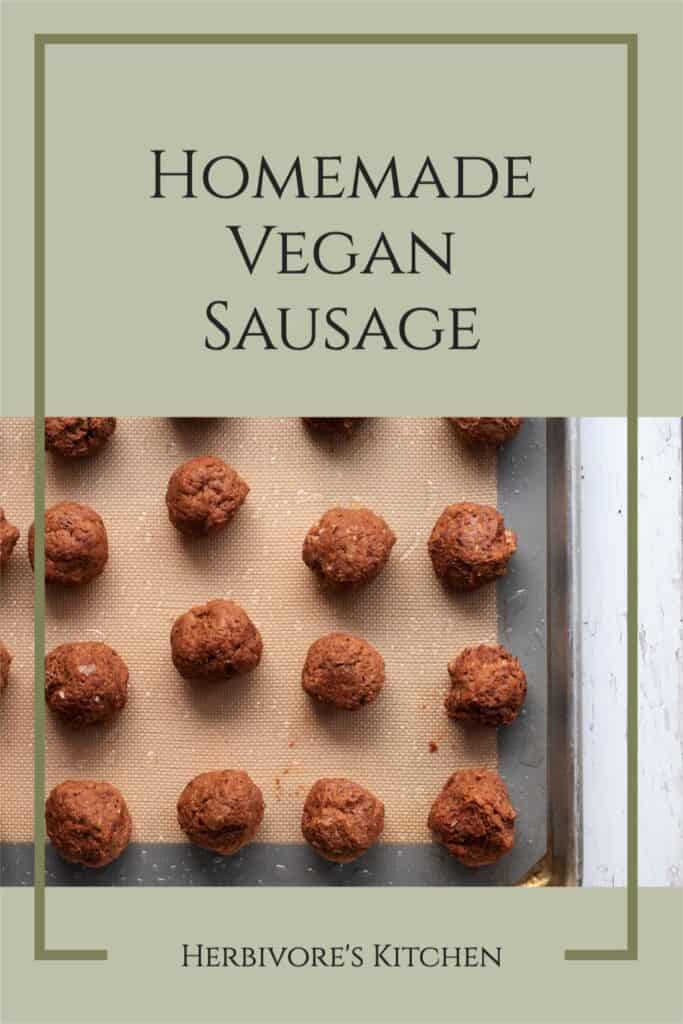 What Does Vegan Sausage Contain?
This is a great question, especially in light of all of the commercial plant-based meats available now. So, let's first talk about what this vegan sausage recipe does not contain.
Many commercial products are made out of vital wheat gluten or another plant-based protein, like pea or soy protein. Vital wheat gluten is the protein that is left when all of the starches have been removed from wheat. The result is a substance with high elasticity, resembling the texture of meat.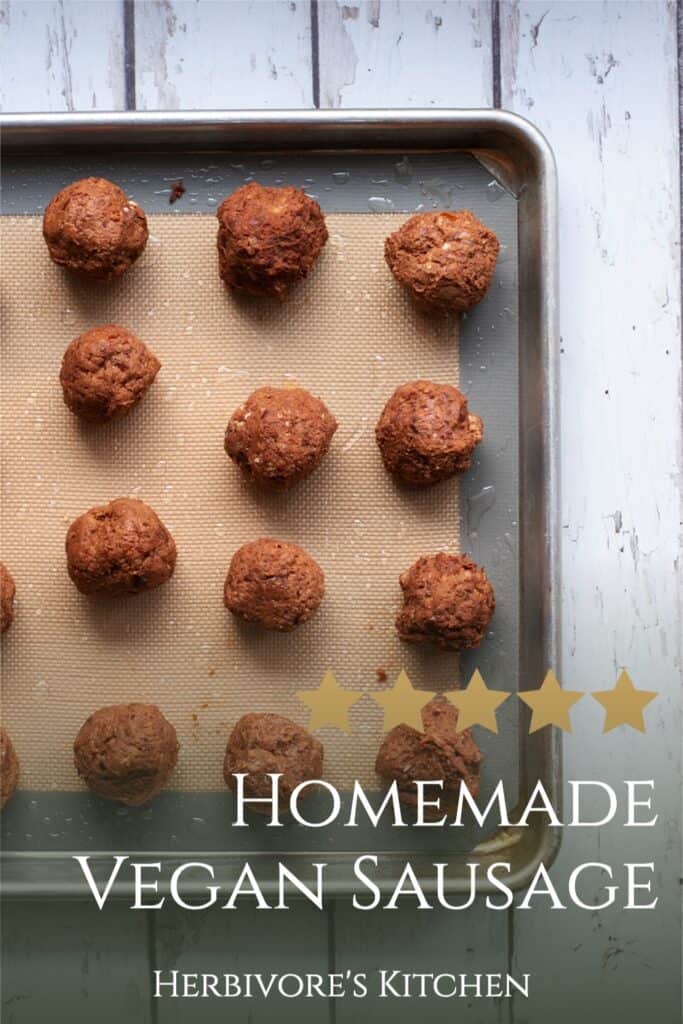 To that, manufacturers add oils and spices, including liquid smoke, paprika and garlic. As you might imagine, commercially produced meat substitutes may be plant based, but they're not particularly good for you.
And that is where this homemade vegan sausage differentiates itself.
What's In This Homemade Vegan Sausage?
A lot of healthy, good-for-you ingredients!
The base of this vegan sausage recipe is kidney beans. That's what gives this homemade vegan sausage a good dose of protein. Healthy fats come from toasted walnuts, while the meaty texture is sun-dried tomatoes.
For seasoning, this vegan sausage recipe calls for slow-cooked onions, garlic, and Andouille seasoning. Flaxseed meal is added to keep the all of these ingredients together, but also provides protein, fiber and Omega-3 fatty acids.
How Healthy Are Vegan Sausages?
Well, as you already know, that depends entirely on whether you're buying commercial plant-based meat, or you're making this homemade vegan sausage recipe.
The benefit, of course, to making homemade vegan sausage is knowing exactly what's going into your food. In this case, plenty of whole food ingredients that offer up a variety of nutritional benefits.
How to Serve this Homemade Vegan Sausage
This vegan sausage recipe omits a substitute for casing, so while it will stay together and has a somewhat meaty texture, it doesn't work well as sausage links. In this case, I opted to use it to make mini vegan sausage meatballs, which pairs really well with my Louisiana Vegan Gumbo.
It can also be crumbled as added to vegan breakfast burritos or as a topping to vegan pizza. And, stay tuned for my Vegan Hot Sausage & Rice Bowls.
Do You Love This Vegan Sausage Recipe?
Do you love this homemade vegan sausage recipe? Then be sure to check out other vegan breakfast recipes! If you're into sweets, then my Orange Almond Sweet Bread is for you! Savory more your speed? Then you'll love my Dairy Free Biscuits!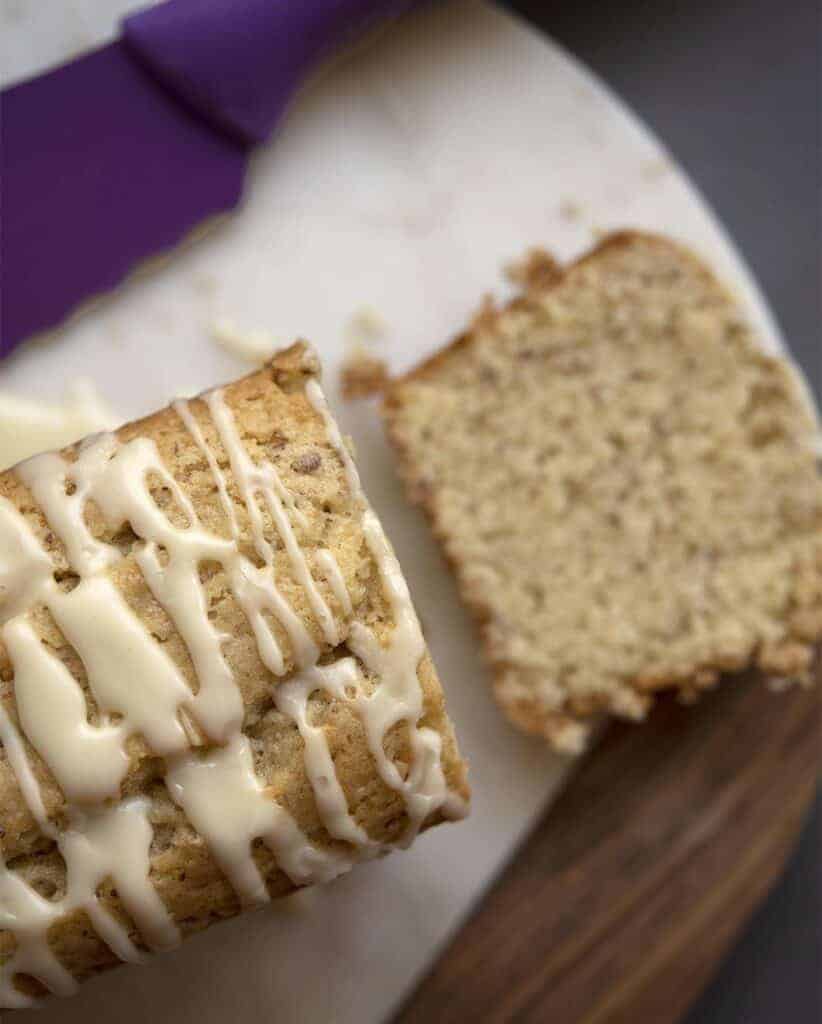 Meet my Orange Almond Vegan Sweet Bread Recipe! This citrus spiked breakfast bread has a lustrous density made possible by baking with extra virgin olive oil. That's right – olive oil.
Plant-based breakfast just got a promotion with this Dairy Free Biscuits recipe! Whether you like your vegan biscuits smeared with jam for breakfast or swimming in a creamy, delicious stew for dinner, you'll find this Vegan Buttermilk Biscuit recipe quick, easy and oh.so.satisfying!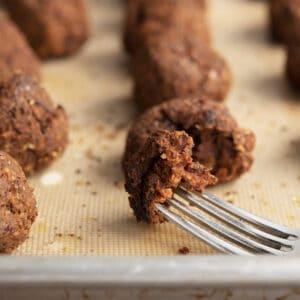 Vegan Sausage Recipe
Going vegan doesn't meangiving up sausage! This healthy, homemade vegan sausage recipe boasts a meatytexture and tons of andouille flavor!
Ingredients
3

cups

cooked kidney beans

see Recipes Notes

1

8 oz jar

sundried tomatoes, packed in oil

drained and roughly chopped

1

tbsp

safflower oil

+ additional oil to spray the meatballs before baking

1/2

yellow onion

roughly chopped see Recipes Notes

2

cloves

garlic

roughly chopped

1

cup

walnuts

toasted and roughly chopped

1

tbsp

Andouille seasoning

see Recipe Notes for substitutions

3

tbsp

flaxseed meal

1/2

cup

panko breadcrumbs
Instructions
Preheat the oven to 400º.

Add the safflower oil to a skillet and heat until shimmering. Add the onions and reduce the heat to medium-low. Slow cook the onions until golden brown. About12-15 minutes.

Add the garlic and continue to cook for 2-3 minutes more. Be careful not to burn the garlic. Toast the walnuts in the oven for 1-2 minutes.

Add the sun-dried tomatoes, cooked yellow onion and garlic and toasted walnuts to a food processor. Pulse until well combined.

Add the kidney beans and continue to pulse, pausing periodically to turn the mixture over with a spatula.

When the desired consistency is reached, move the sausage mixture to a large bowl.

Add the Andouille seasoning, flaxseed meal and panko breadcrumbs and combine the mixture thoroughly with your hands.

Blend until the ingredients are well combined and form a thick, cooked-oatmeal-like consistency.

Chill the vegan andouille sausage in the freezer for 30 minutes. This will make it easier to make into andouille meatballs.

After chilling the mixture, form the mixture into meatballs and spread them out on a large baking sheet covered with a silicon baking mat.

Bake on the middle rack for 30 minutes.
Notes
I highly recommend pre-chopping the sun-dried tomatoes, yellow onion, garlic and walnuts before adding them to the food processor.
I used dried kidney beans for this recipe. They're quick and easy to make in an Instant Pot. If you prefer to use canned kidney beans, you'll need 2, 25 oz cans.
Andouille seasoning can often be purchased from specialty spice shops. If you can't find it, try substituting with a Cajun seasoning. I like Spice Jungle's Cajun seasoning.
About Herbivore's Kitchen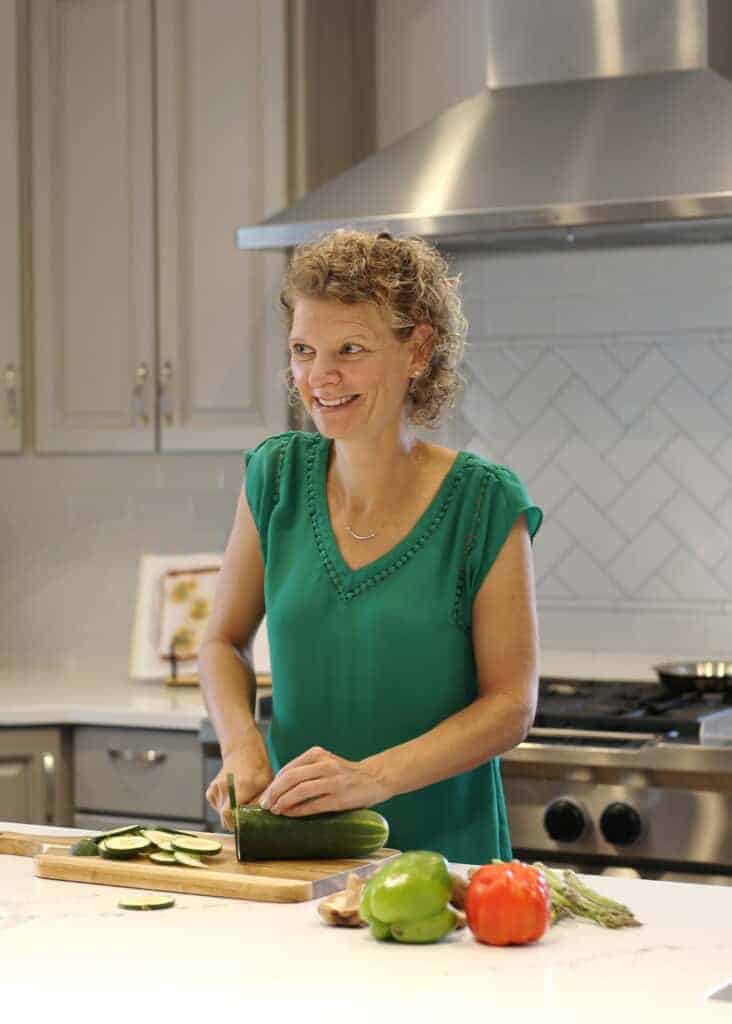 Herbivore's Kitchen is a plant-based food blog started by me, a vegan home chef, aspiring food photographer and how-to-be-a-better-food-blogger junkie. You'll mostly find creative and tasty vegan recipes and detailed deep dives into vegan ingredients (check out my Vegucation section) on my blog. I love knowing as much as I can about the food that I make. I'm also really into running a food blog as a business, so I've also got a section of my blog titled: Confessions of a Food Blogger where I get into the nitty gritty on how to build, manage, market and monetize a food blog.