This Dairy Free Biscuits: Breakfast Made Better with These Vegan Buttermilk Biscuits post includes affiliate links. When I find a great product or service, I like to share it with my readers. Sometimes I use affiliate links so I can earn a commission for my recommendations. Thank you for your support!
Breakfast Is Made Better with These Vegan Buttermilk Biscuits
Plant-based breakfast just got a promotion with this Dairy Free Biscuits recipe! Whether you like your vegan biscuits smeared with jam for breakfast or swimming in a creamy, delicious stew for dinner, you'll find this Vegan Buttermilk Biscuit recipe quick, easy and oh.so.satisfying!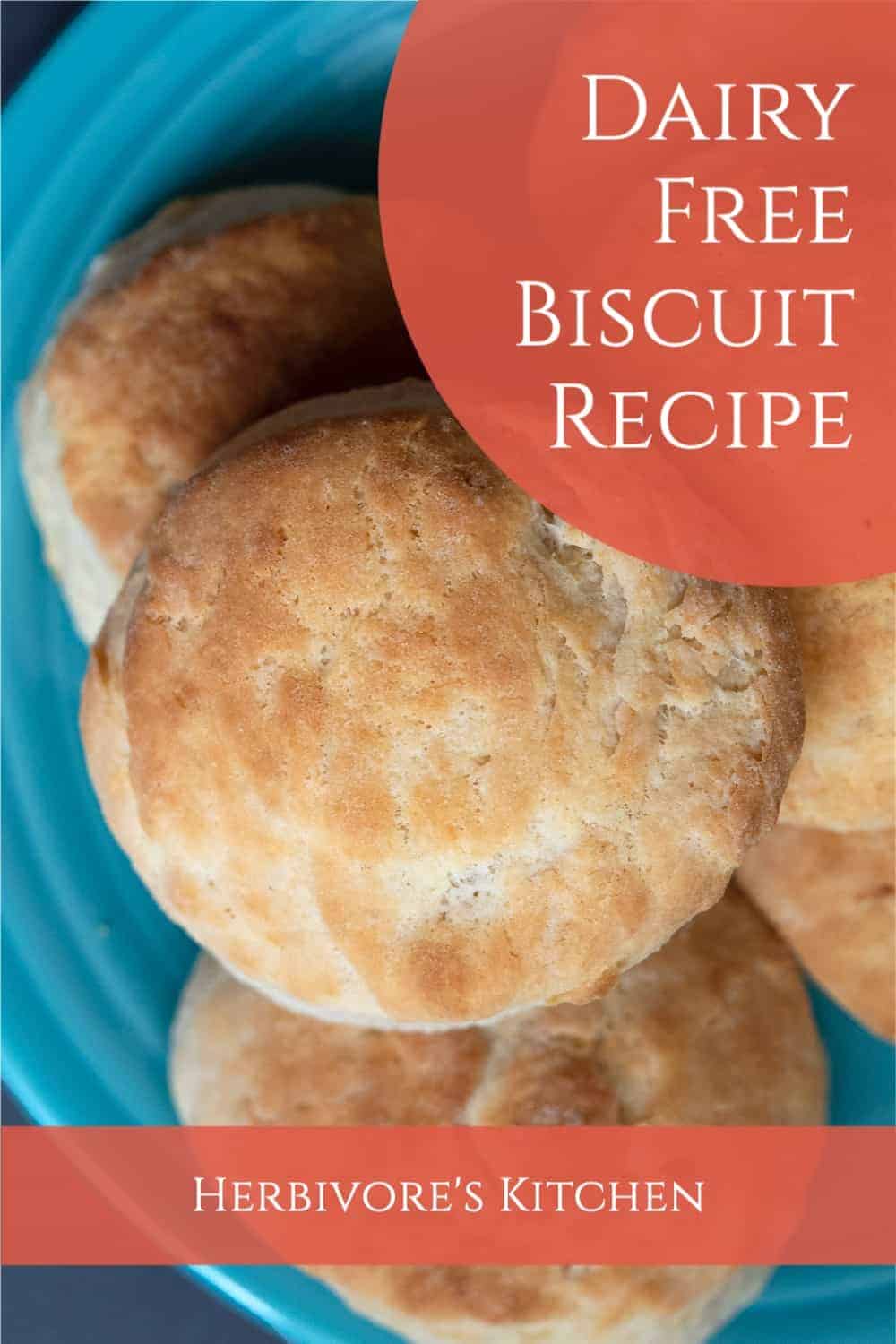 Are Biscuits Vegan?
The answer to this question, more often than not, is no. Traditionally, biscuits are not plant-based. A typical buttermilk biscuit, as you may have guessed, uses dairy milk and butter. So, if you're out and about and a biscuit craving strikes (as they're known to do), just be aware that it's likely not a vegan-friendly snack.
How to Make Dairy Free Biscuits
The good news is that making dairy free biscuits is actually really easy. Like 30-minutes easy. It's as simple as making your own buttermilk using a plant-based milk and swapping out dairy butter with a vegan butter.
Vegan Buttermilk Biscuits: Choosing a Plant-Based Milk
As far as plant-based milks go, I almost always use oat milk in my vegan baking. I find it has a thicker, creamier more palatable flavor than a lot of plant-based milks. It's slightly sweeter than other plant-based milks, which I think works fine in this Dairy Free Biscuits recipe. I would advise you to purchase a brand that doesn't have any added sugar though.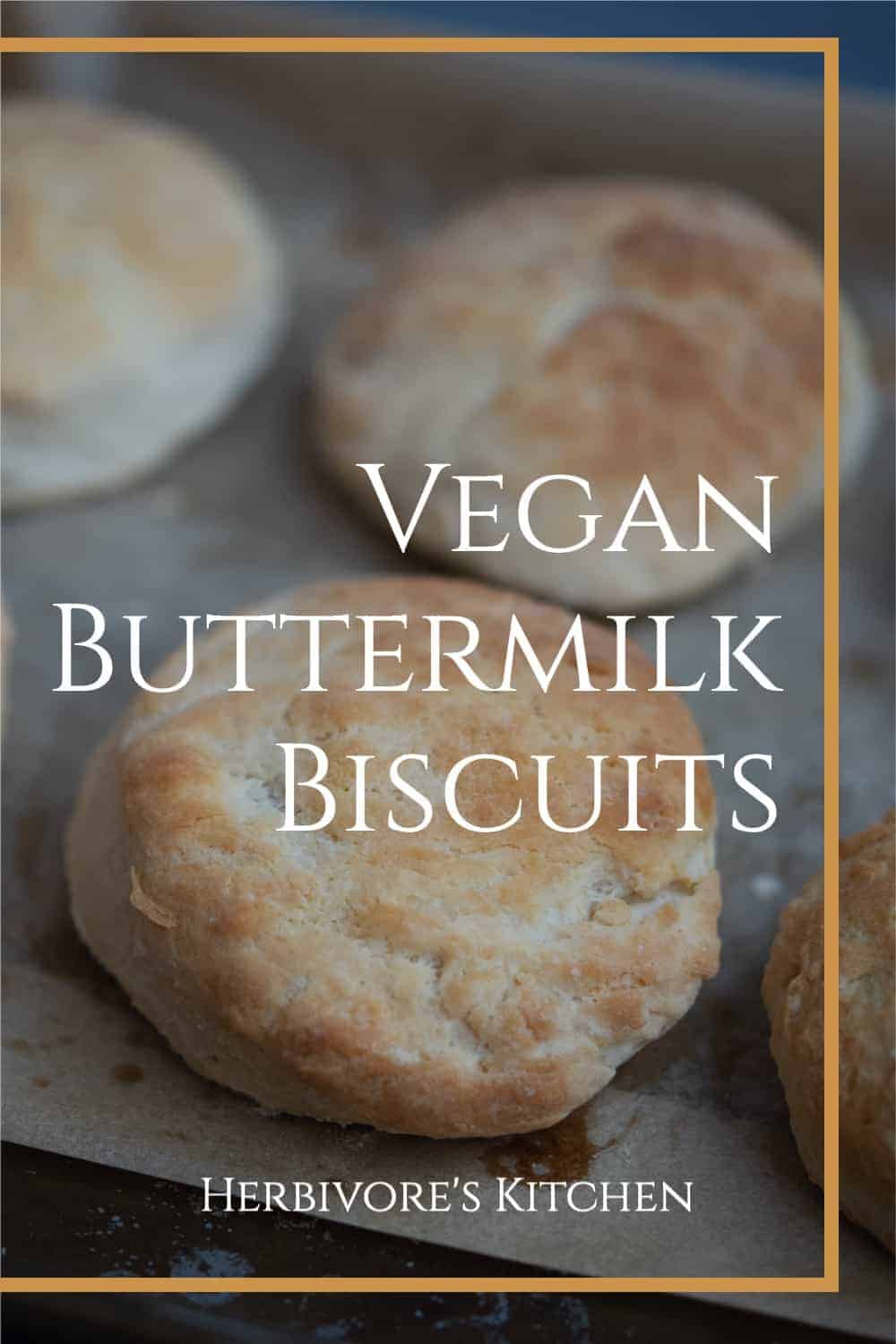 That being said, I'm not the boss of you. And, I know from researching this Vegan Buttermilk Biscuits recipe that plenty of other plant-based milks – like almond and soy milk — make viable options. So, don't be afraid to reach for your preference when making this recipe.
Diary Free Biscuits: Selecting a Vegan Butter Substitute
As for a butter substitute, you need to be sure that you select one that starts in a solid state – like vegan butter or coconut oil – and stays solid during the mixing process. Swapping butter for a liquid fat or letting your butter get too soft won't work. It will lead to sodden, dense biscuits.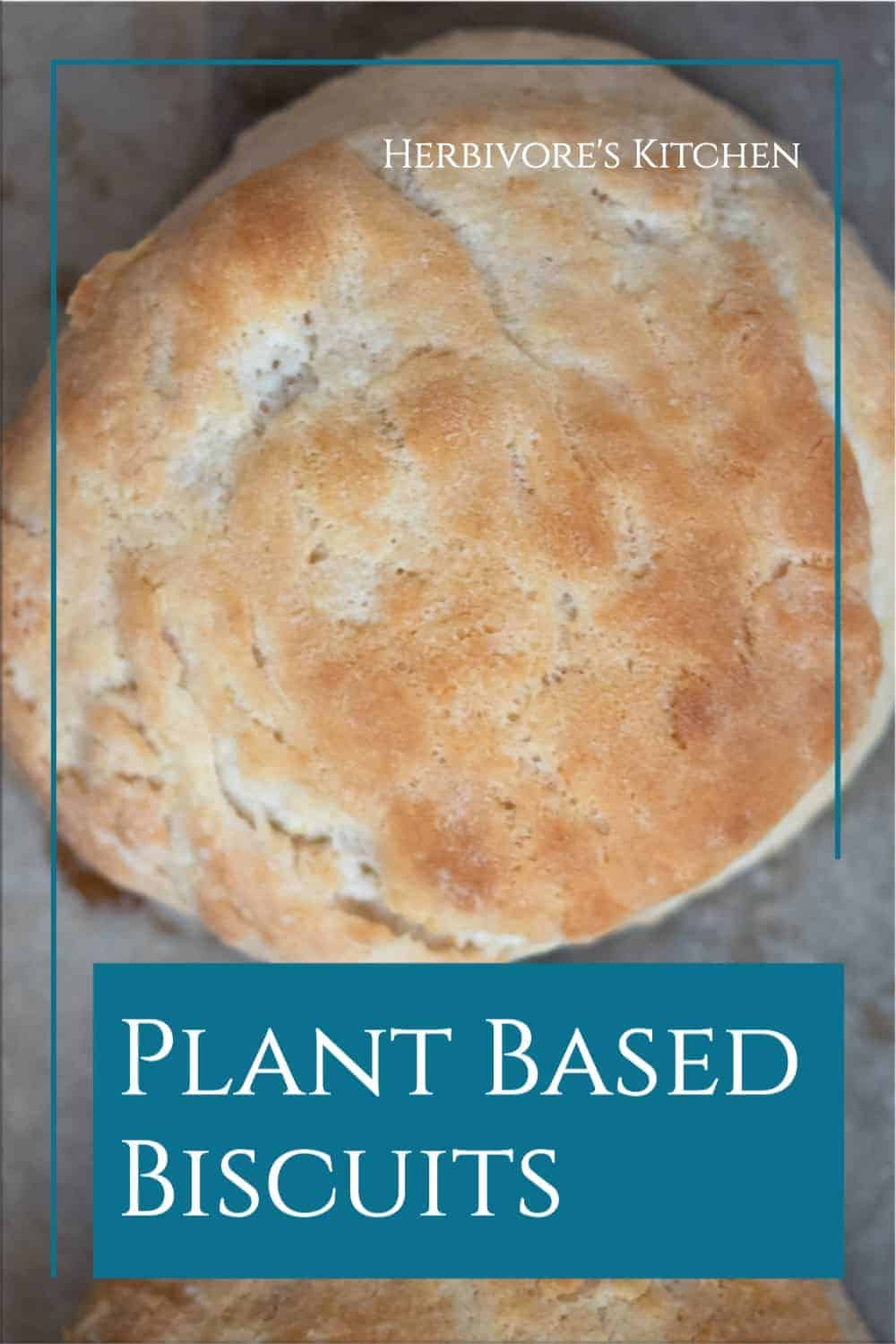 I personally like Miyoko's Cultured Butter as a vegan butter substitute. It's made with cashew milk, which gives it a creamy texture. It's also what allows this vegan butter to brown like dairy butter. The combination of protein and fat is what allows the butter to brown. Many other vegan butter substitutes are made solely out of oil, which (IMHO) lacks what I miss most about dairy butter.
Vegan Buttermilk Biscuits: Tips & Tricks
Whether you liked chemistry in school or not, it plays a major role in successful vegan baking, especially when your end goal is fluffy vegan biscuits. Here are some tips, tricks and a little bit of food science to help you achieve perfect Dairy Free Biscuits.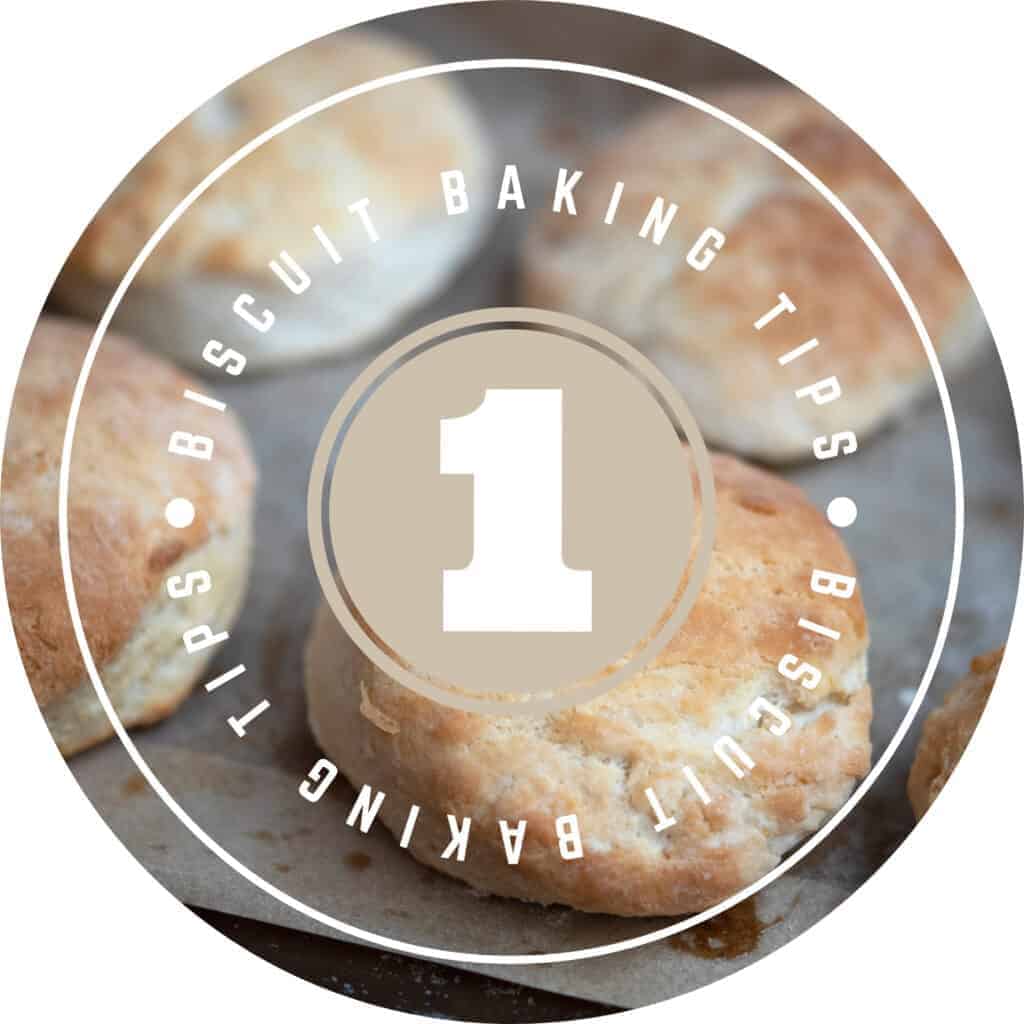 Box Grate the Butter…
Cold vegan butter is the key to fluffy biscuits. Set yourself up for success by box-grating your butter before adding it to the dry ingredients. The smaller pieces of vegan butter require less mixing time, which means less friction and exposure to room temperature.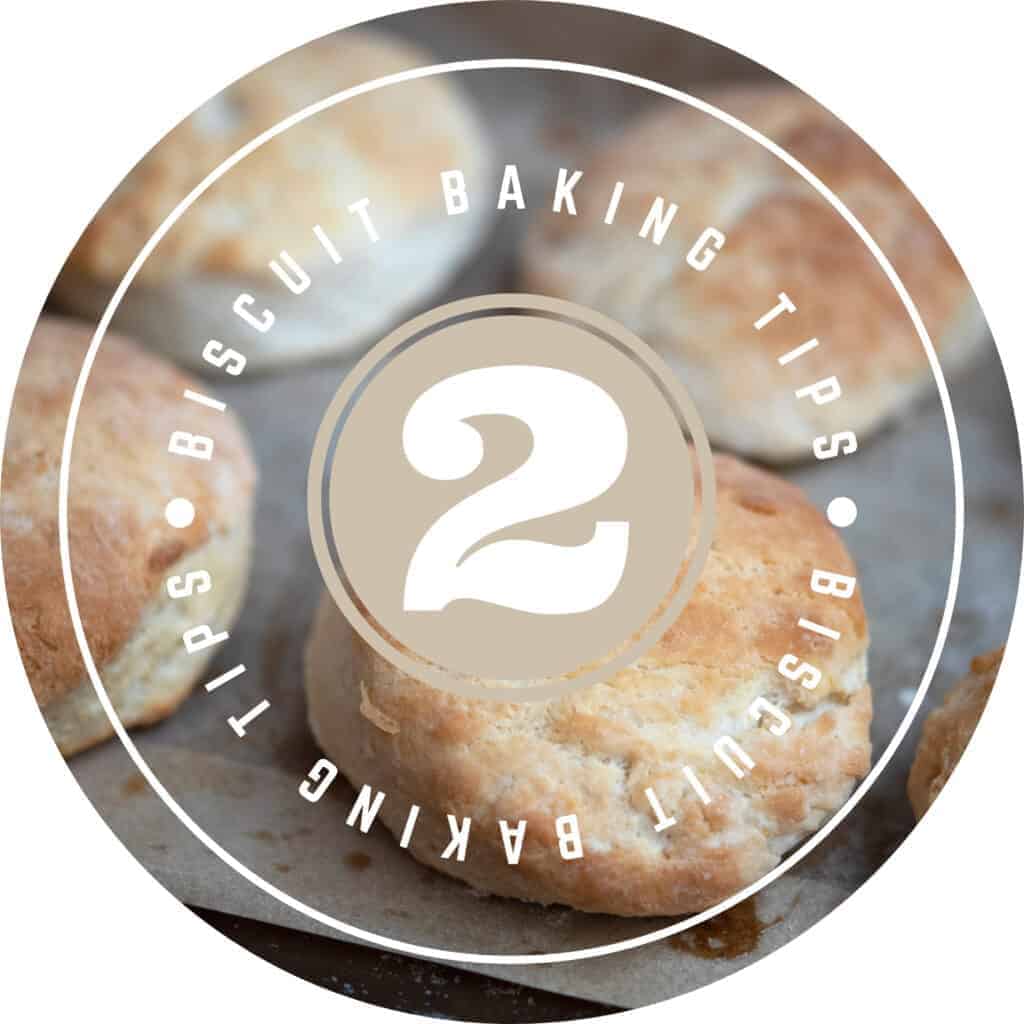 And Then Keep the Butter Cold…
Just the act of box-grating the butter will cause it to soften, so I put it in the freezer for 5-10 minutes while I am making my vegan buttermilk and combining my dry ingredients. Likewise, after I make the vegan buttermilk, I'll stick that in the freezer to ensure that it's super-chilled when added to the dry ingredients.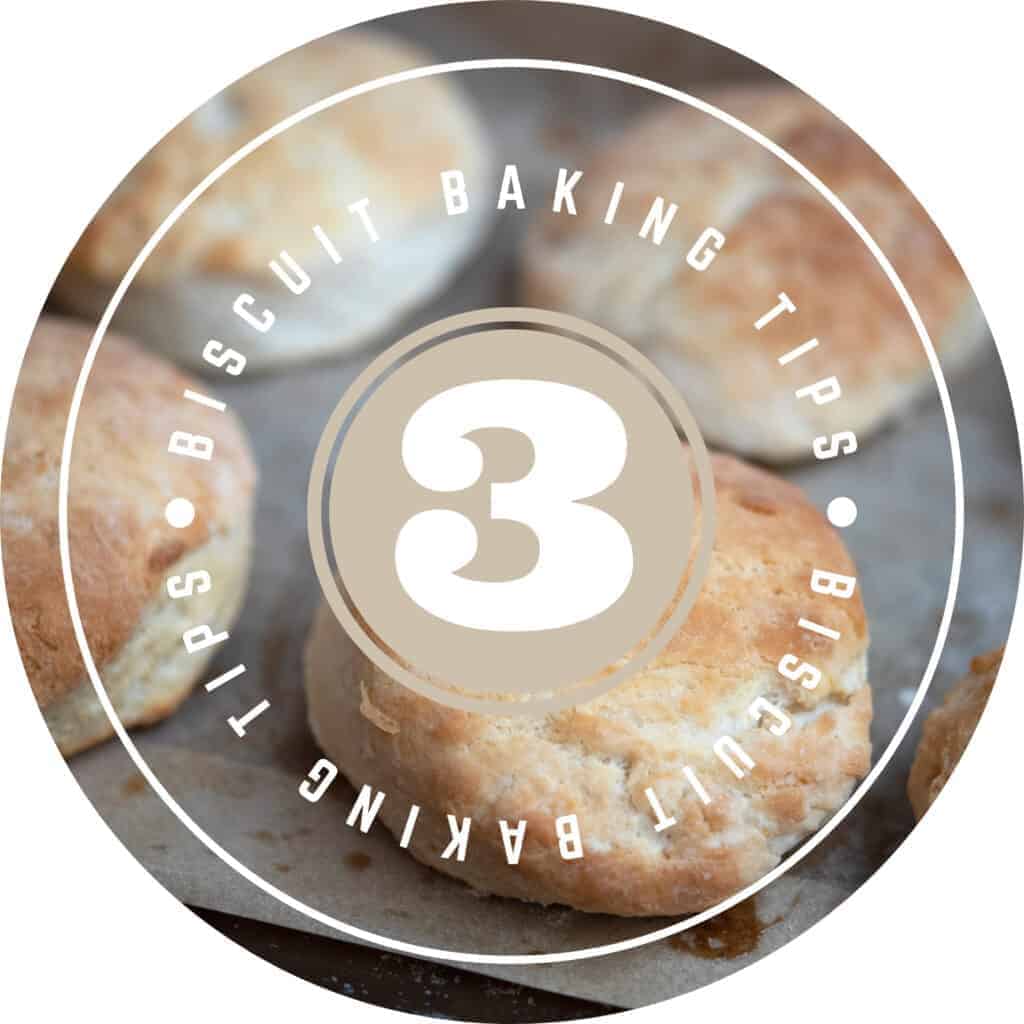 And Chunky…
I use my hands to mix the butter into my dry ingredients. As the butter gets worked into the flour, the flour takes on a sand-like consistency. But you don't want a perfect blend. Instead, look for small chunks of butter in the dough (and keep reading to find out why).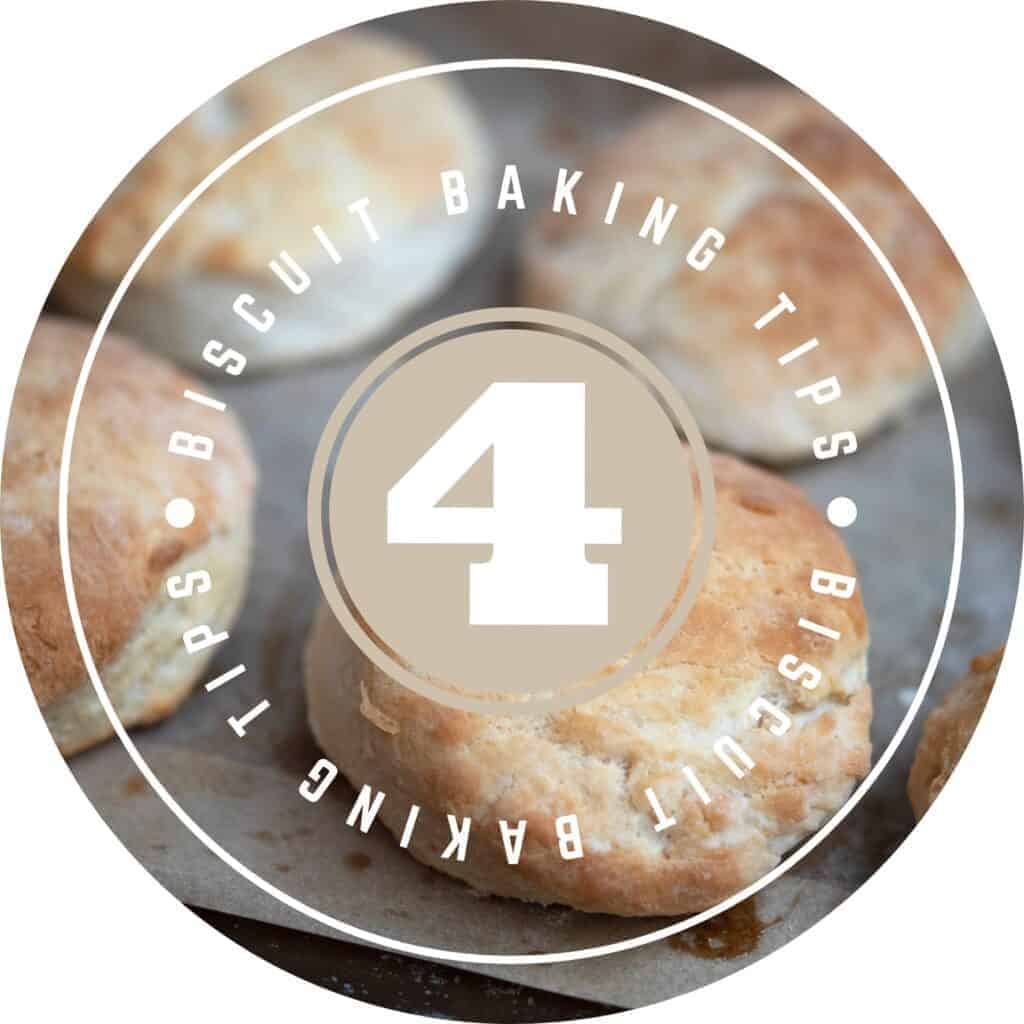 But Make the Oven Hot
When the cold butter — now buried in your biscuit dough – meets a very hot oven, the butter will melt, leaving air pockets in its place. Simultaneously, the hot oven will convert the moisture in the biscuits to steam, filling those air pockets. The result – fluffy vegan biscuits.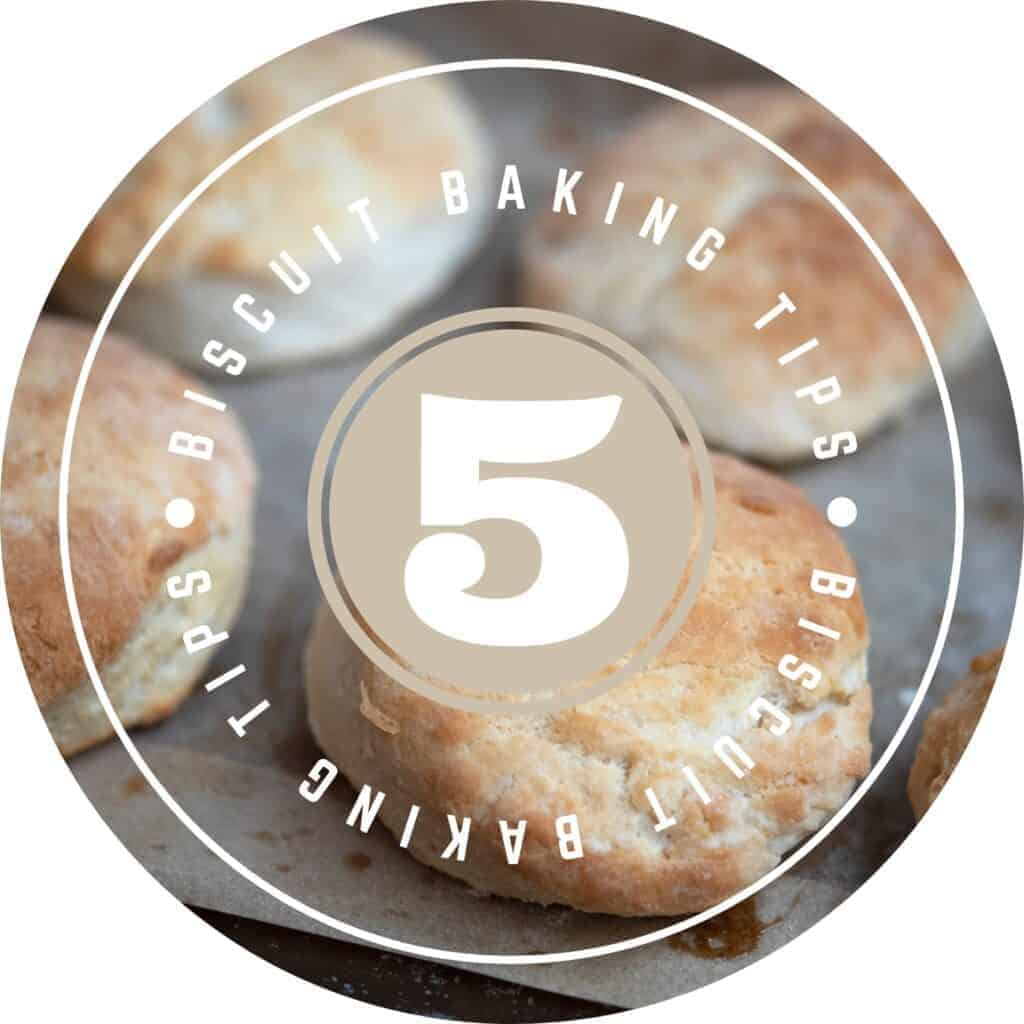 And Yes – Include Both Baking Powder & Baking Soda
I'll admit, I picked this tip up from The Minimalist Baker's Best Damn Vegan Biscuits. In her recipe, she uses both baking soda and baking powder to achieve maximum fluff. I tried it and it works, but I wanted didn't know why it worked. As a food nerd, I couldn't leave that stone unturned. So, I researched it. Then wrote about it. An entire blog post, no less.
Food science is a passion of mine. If you're like me — curious to know the difference between baking soda and baking powder – I encourage you to check out that post. If you just want to make some biscuits already, here's the short answer: Baking soda and baking powder work differently in baking.
Baking soda requires another acidic ingredient to cause baked goods to rise, while baking powder has a built-in acid. In some cases, the chemical reaction caused by baking soda and it's complementing acidic ingredient isn't quite enough to get the desired rise, so baking powder is added to supplement.
How to Serve These Dairy Free Biscuits
The truth is that I usually eat one plain as it comes out of the oven. I mean before the baking sheet even finds its resting place on top of the stove. After my initial biscuit craving is satisfied though, I like to spread my love of biscuits throughout the day.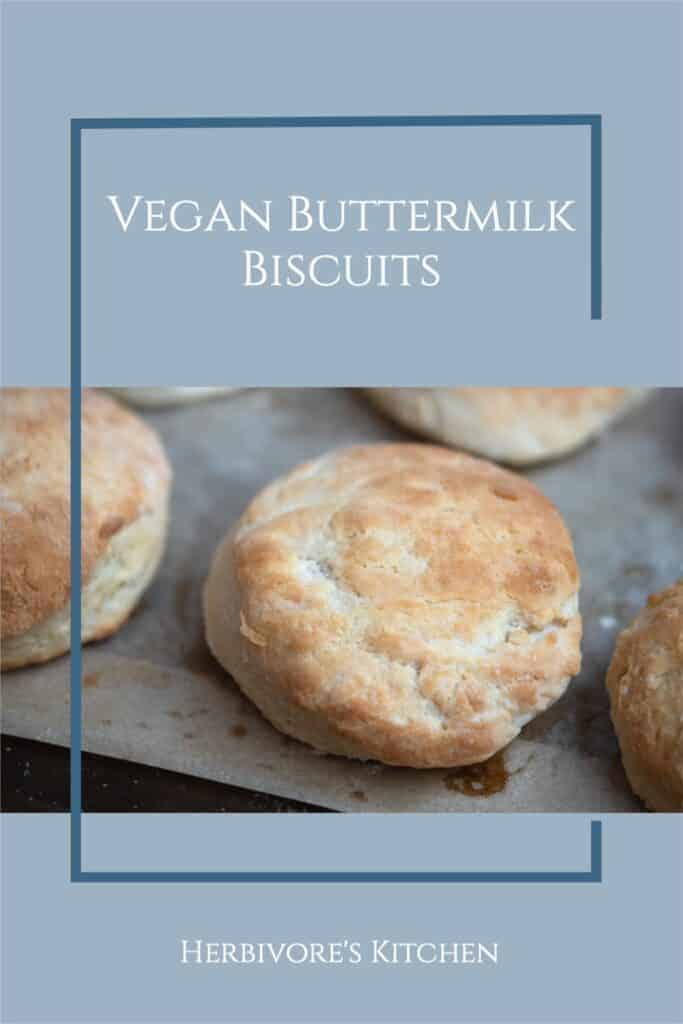 Homemade Vegan Biscuits for Breakfast
Nothing accompanies a dairy free biscuit in the morning better than a homemade chia seed jam. If you haven't made chia seed jam before, it's something that you need to try. It's even easier to make than this vegan biscuit recipe.
Chia seed jam is a simple combination of fresh (or frozen) fruit, pure maple syrup, fresh lemon juice and chia seeds. When chia seeds are exposed to moisture, they absorb it and expand, thickening the liquid. They're also a nutritional powerhouse, adding protein, fiber and anti-oxidants to the vitamins & minerals found in the fruit. To give chia jam a try, be sure to check out my How to Make Vegan Jam, Peach Chia Jam and Vegan Raspberry Chia Jam blog posts.
Dairy Free Biscuits for Dinner
Biscuits for dinner are, of course, equally satisfying. Especially as part of a cozy dish like my Vegan No Chicken & Biscuits recipe or as a side to any number of plant-based soups. If that sounds as good to you as it does to me, then be take a peek at my Easy Vegan French Lentil Soup or my Asparagus White Bean Soup.
Do You Love This Dairy Free Biscuits Recipe?
Do you love this Vegan Buttermilk Biscuits recipe? Be sure to check out some of the ways I serve them! If you're into jams & jellies, then my Peach Chia Jam is for you! Forever-searching for a cozy vegan dinner? Then you'll love my Vegan No Chicken & Biscuits!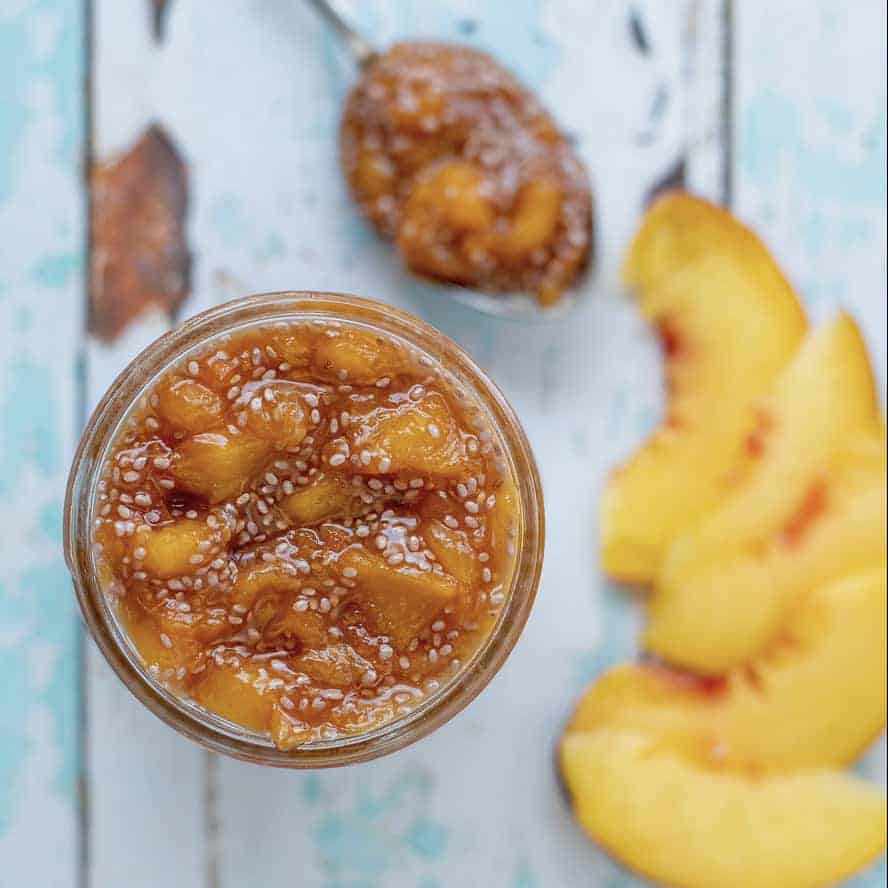 If you like your jellies and jams to be fruit-forward, then you need to try making your own chia seed jam! This Peach Chia Jam is a great place to start! It features fresh (or frozen) peaches, pure maple syrup, fresh lemon juice and white chia seeds as a thickening agent. It's bright and thick and oh-so-delicious!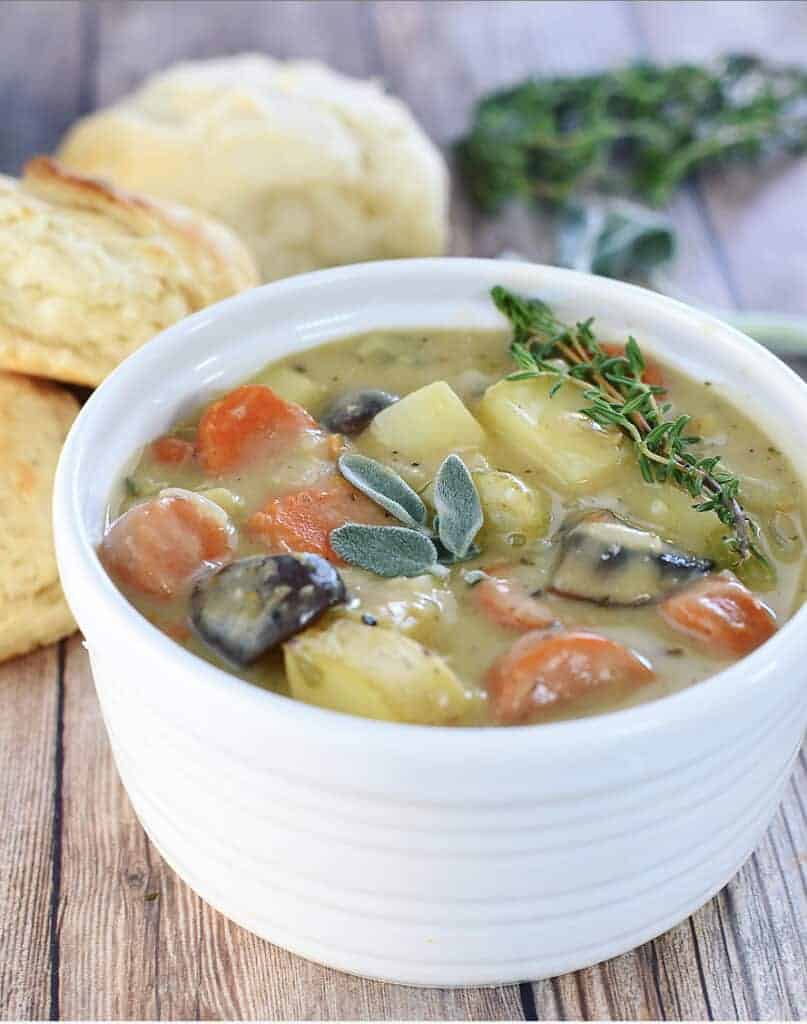 This Vegan No Chicken and Biscuits is an easy way to introduce this creamy vegan comfort food to your table in a cruelty-free manner. Featuring a cauliflower soup base and stocked with savory vegetables, this vegan soup is a healthy alternative to traditional chicken and biscuits.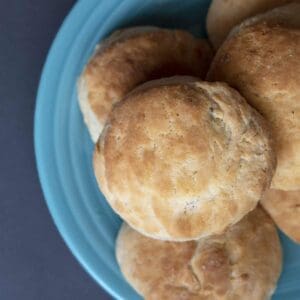 Dairy Free Biscuits
Breakfast just got a promotion with this vegan biscuits recipe. When it comes to comfort food, nothing beats homemade vegan buttermilk biscuits.
Ingredients
3/4

cup

oat milk or other plant-based milk

select a plant-based milk with no added sugar

3/4

tbsp

fresh lemon juice

1/4

cup

vegan butter + 1 additional tbsp of melted vegan butter for brushing the tops of the biscuits

I like the Miyoko's Cultured Vegan Butter

2

cups

all-purpose flour

1

tbsp

baking powder

1/2

tsp

baking soda

1/2

tsp

salt
Instructions
Grate the vegan butter into small pieces using a box grater and place it in the freezer until ready for use. See Recipe Notes.

Preheat the oven to 450º.

Combine the oat milk and lemon juice to make a vegan buttermilk. Chill the vegan buttermilk in the refrigerator until ready for use.

Combine the flour, baking powder, baking soda and salt in a large mixing bowl.

Add the butter to the dry ingredients and use your hands to combine the butter with the flour until the flour has the consistency of sand with some larger, small pebble-sized butter chunks. Work quickly to avoid melting the butter with your hands. See Recipe Notes.

Add the vegan buttermilk to the dry ingredients and stir to combine.

Knead the biscuit dough on a lightly floured surface. Keep the kneading to a minimum so as not to melt the butter in the dough.

Using your hands, pat the dough into a 1" thick slab. Then use a food ring or the top of a glass to cut the biscuits. Gather the unused dough and form it again to cut more biscuits.

Place the biscuits on a baking sheet lined with a silicon baking mat and lightly brush with the melted vegan butter.

Bake the biscuits on the center rack for 12-15 minutes. The biscuits will be golden brown when done.
Notes
Keeping the butter as cold as possible is the key to fluffy vegan biscuits. As the butter melts in the dough in the oven, it creates an air pockets which gives biscuits their oh-so-desirable texture.

Biscuits are, of course, best right out of the oven. If you, unlike me, have any remaining make sure that they're completely cool before storing them in an airtight container. I find that wrapping them in a slightly damp paper towel and microwaving them for 20 seconds is the best way to reheat them.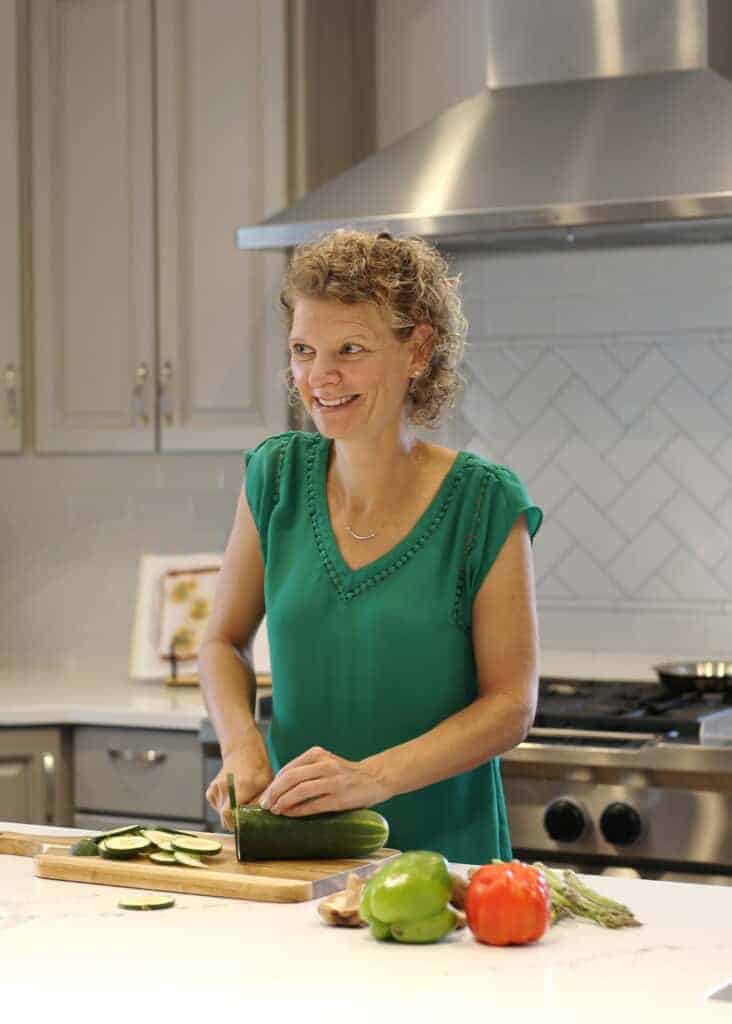 Herbivore's Kitchen is a plant-based food blog started by me, a vegan home chef, cookbook author, aspiring food photographer and how-to-be-a-better-food-blogger junkie. You'll mostly find creative and tasty vegan recipes and detailed deep dives into vegan ingredients (check out my Vegucation section) on my blog. I love knowing as much as I can about the food that I make. I'm also really into running a food blog as a business, so I've also got a section of my blog titled: Confessions of a Food Blogger where I get into the nitty gritty on how to build, manage, market and monetize a food blog.