This Vegan Valentine's Day Recipes: 6 Recipes to Win the Heart of Your Beloved This Valentines Day post includes affiliate links. When I find a great product or service, I like to share it with my readers. Sometimes I use affiliate links so I can earn a commission for my recommendations. Thank you for your support!
Vegan Valentine's Day Recipes: 6 Recipes to Win the Heart of Your Beloved This Valentines Day
Looking to romance your vegan valentine? Here are 6 vegan Valentine's Day recipes that are sure to win over the object of your affections. Whether you're looking for vegan Valentines Day dinner ideas or a sweet vegan Valentine's Day dessert, you'll find the way to your beloved's heart here.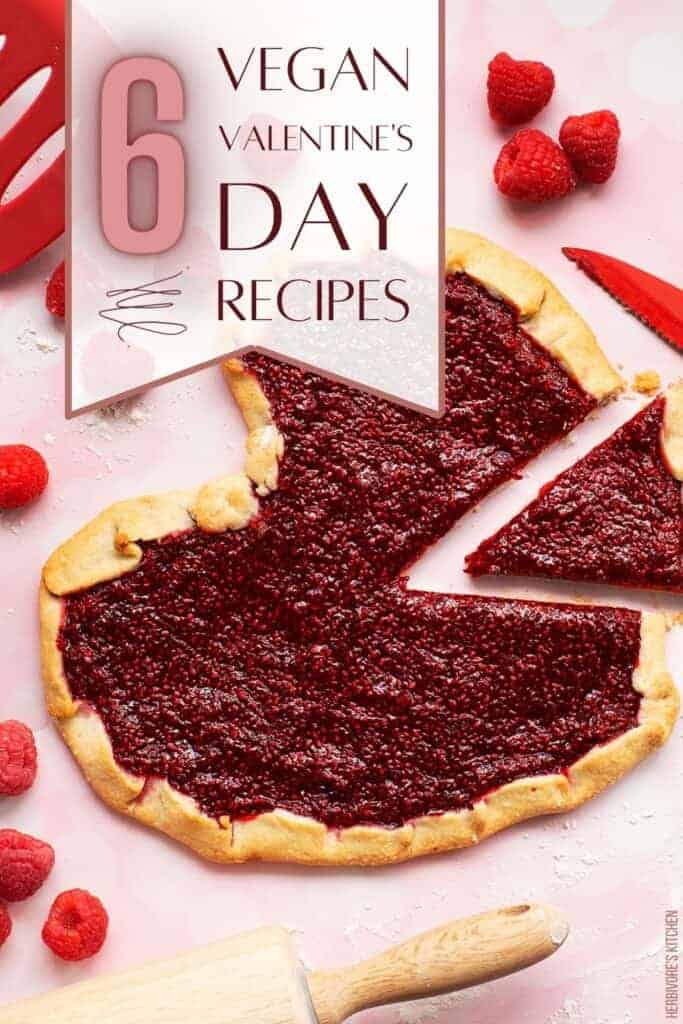 Vegan Valentine's Day Dinner Recipes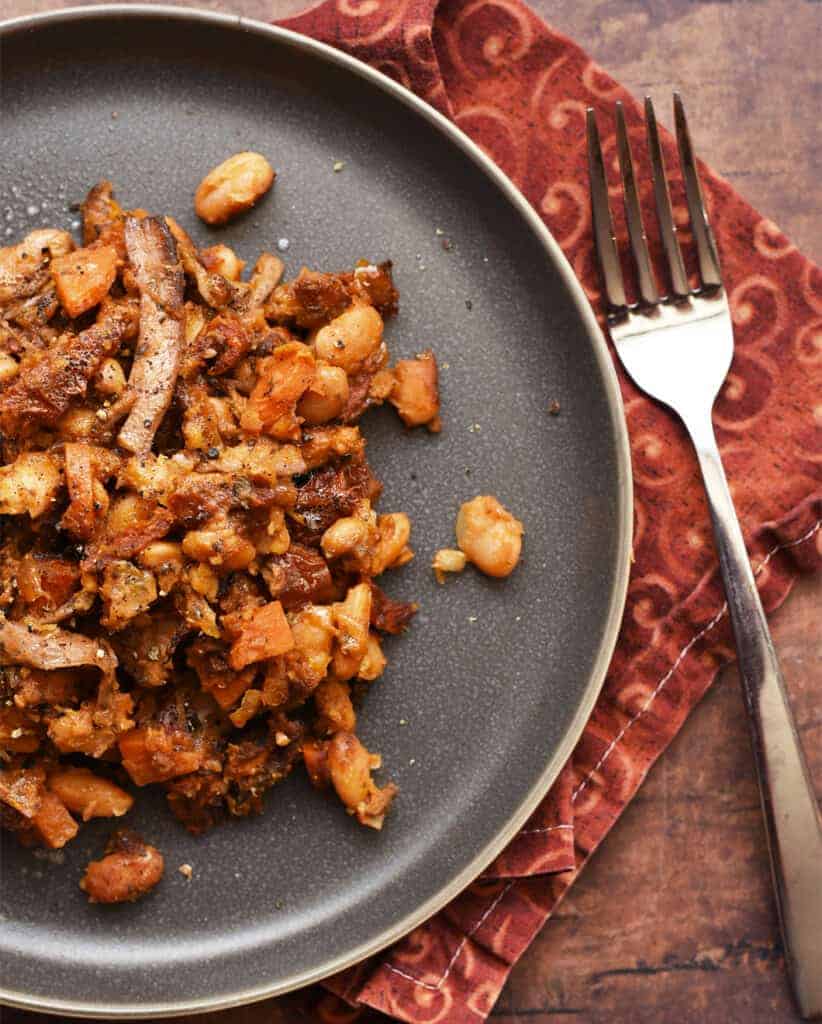 Nothing says love like vegan French cooking. If you want to show your devotion to your vegan Valentine by spending a fair amount of your day in the kitchen, then Vegan Cassoulet should be on the menu. I exaggerate a bit – the time required for this Vegan Valentine's Day Dinner is mostly hand offs. The finished product though… you won't be able to keep your hands off of it!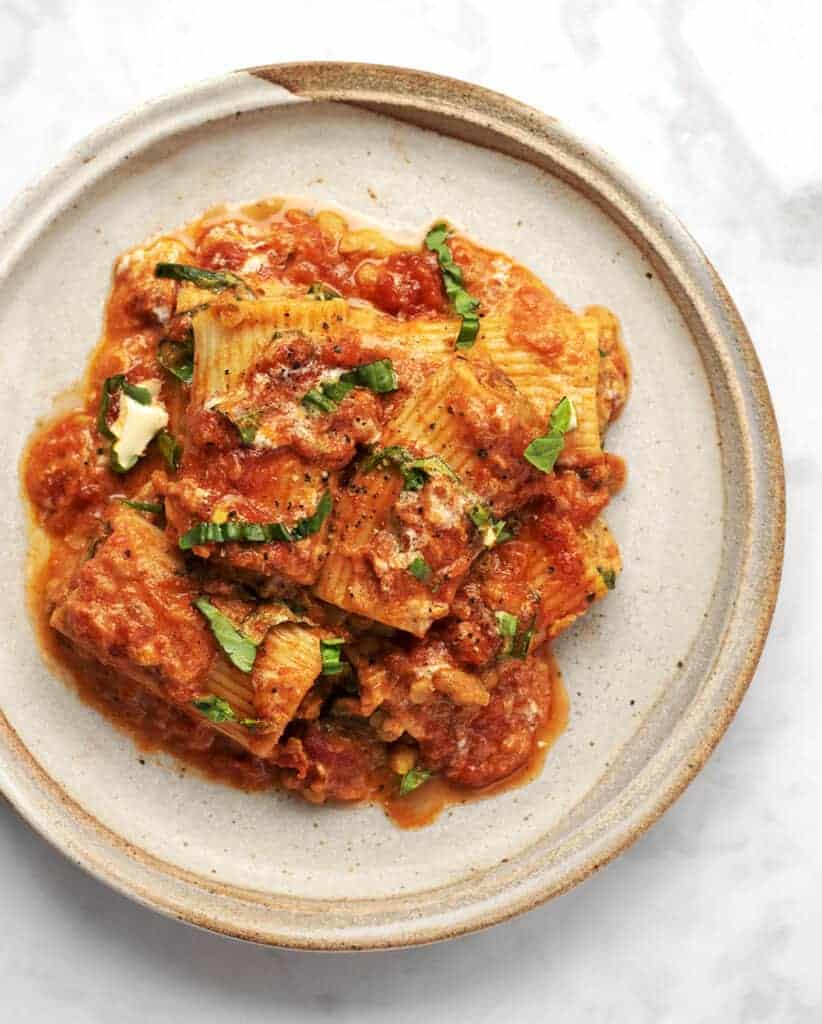 If pasta is your love language, then this Vegan Baked Pasta is for you! It's savory and satisfying like a plate of pasta should be, but it's also packed with good-for-you ingredients, like vegetables and lentils so that you and your intended can be together for a long time to come!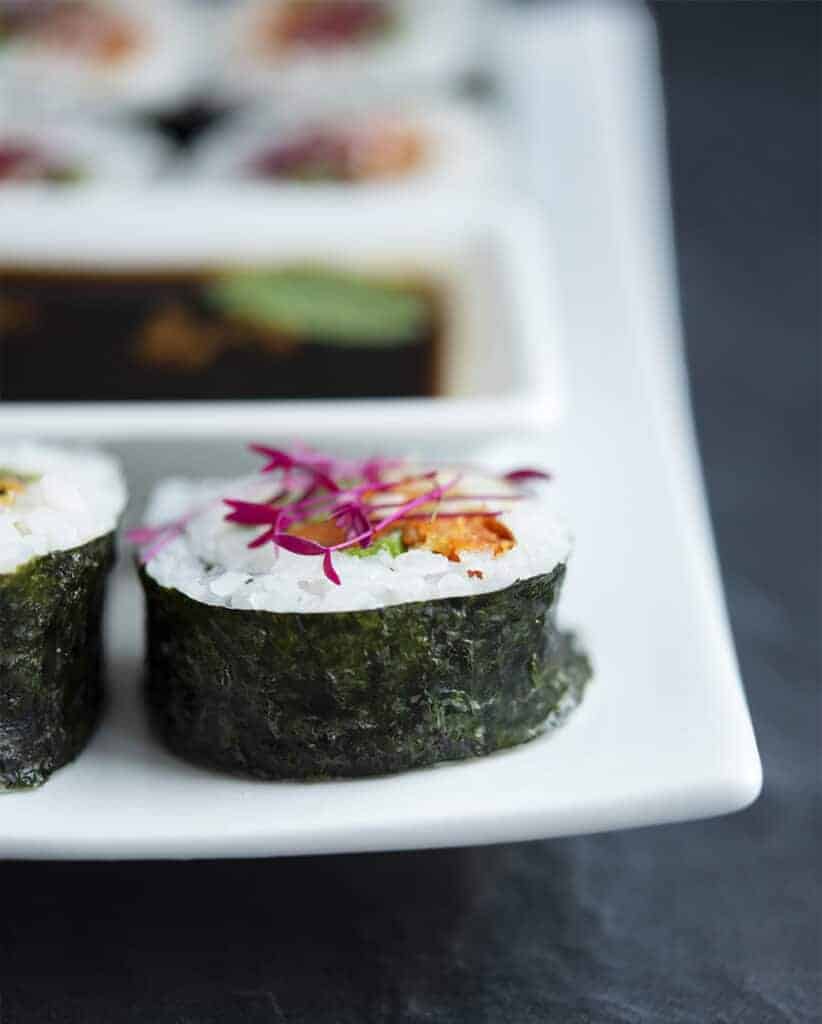 Say it with vegan sushi! Seriously, is there any better way to show your devotion than to roll your own sushi? These Vegan Valentines Day sushi rolls are stuffed with panko-crusted sweet potatoes, steamed asparagus and fresh mint for a flavorful romantic Valentine's Day dinner.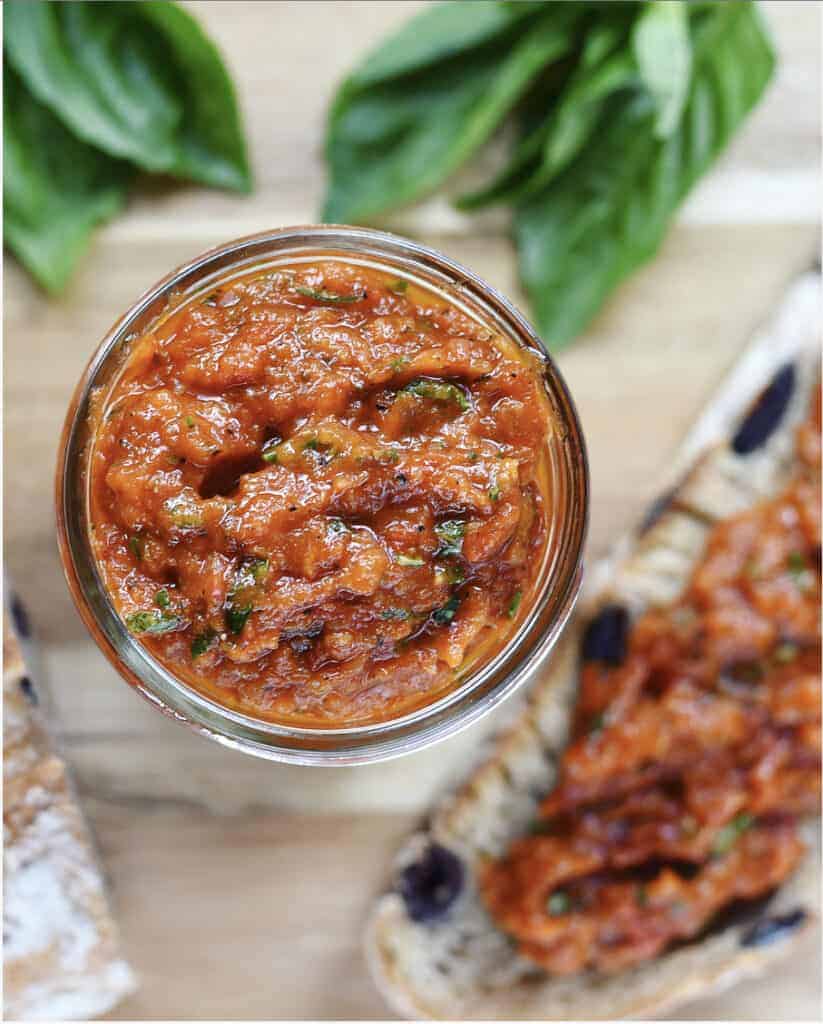 I frequently refer to this first date food. As in, you met the love of your life and want to dazzle them with a vegan-friendly, fiercely romantic recipe. This tomato compote is that. I promise. It requires slow roasting 5 lbs. of tomatoes into 1 8 oz jar of sauce, but just imagine the flavor in every. single. bite. This recipe is for the compote only, which I recommend serving as a vegan appetizer on mini-toasts. You can also make it a meal by serving it over vegan fried polenta.
Vegan Valentine's Day Dessert Recipes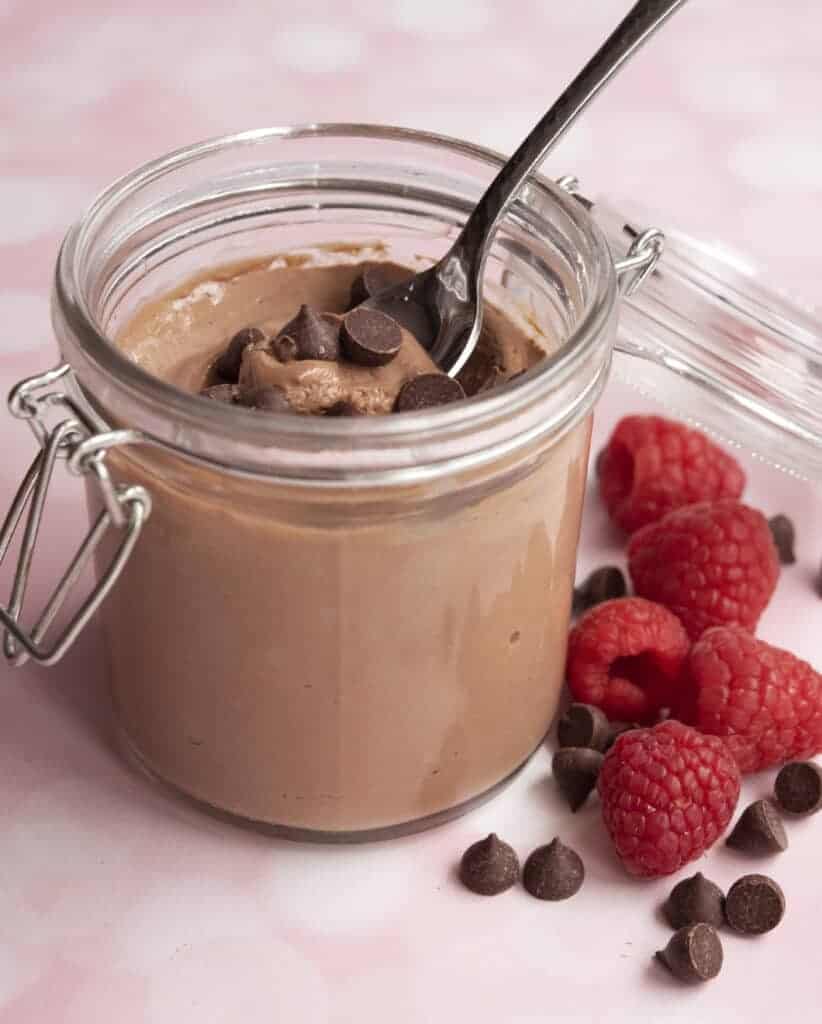 Get the best of plant-based desserts with this Silken Tofu Chocolate Mousse Recipe! This vegan chocolate mousse recipe will dazzle even the most diehard dairy fans. It's easy, healthy, and no bake. It's truly a culinary marvel — a vegan dessert that is light as air and richly satisfying!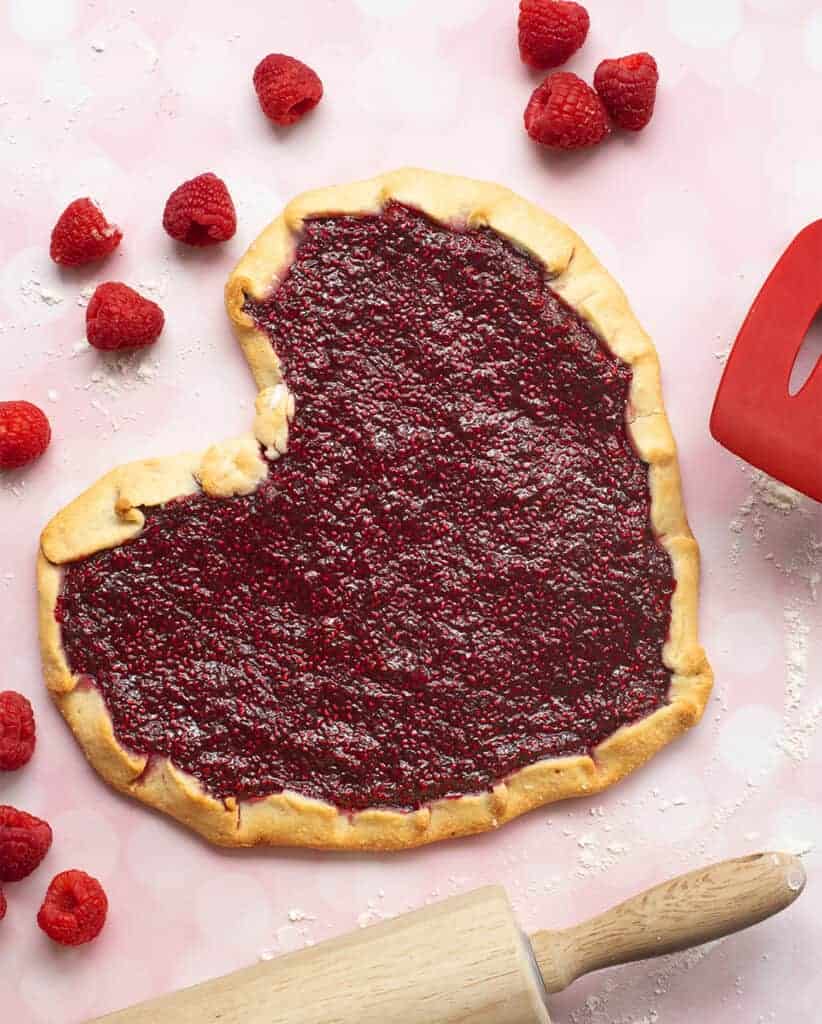 I mean, how can you possibly go wrong with a heart-shaped galette? For starters, it's supposed to look rustic, so if this is one of your first baking experiences, you're going to look like a real pro! It's also super easy, using less than 10 easy-to-find ingredients. Just be sure to invite me to the wedding!
About Herbivore's Kitchen
Herbivore's Kitchen is a blog run by me, a plant-based home chef and aspiring food photographer. I switched my diet to a plant-based diet after learning about the health benefits of going vegan. Making this change has prompted a variety of food and holistic-lifestyle related questions that I explore through this blog. I talk about how to pick and prepare the most nutritious foods, to how to reduce waste at home, to how to live a more sustainable lifestyle while on the road.