This Vegan Enchilada Soup Recipe includes affiliate links. When I find a great product or service, I like to share it with my readers. Sometimes I use affiliate links so I can earn a commission for my recommendations. Thank you for your support!
This Vegan Enchilada Soup Recipe is an Easy Way to Put a Healthy Plant-Based Dinner on the Table
Looking for an easy way to put a vegan dinner on the table? This vegan enchilada soup is easy, tasty and healthy! It's a one-pot dish reminiscent of one of my favorite vegan Southwest dishes – black bean and sweet potato enchiladas.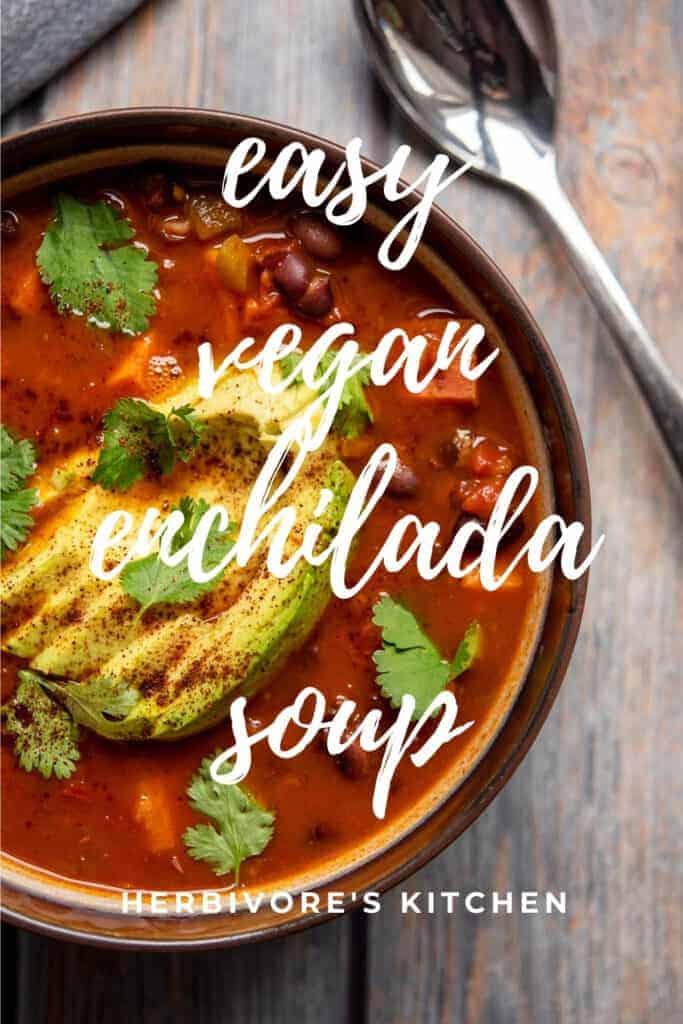 Why I Love this Vegan Enchilada Soup Recipe
If you follow me on social media, it should come as no surprise that this vegan enchilada soup recipe was created with camping in mind. In the spring, summer and fall, my family takes to the road quite a bit in search of new things to explore. I even have a whole blog post dedicated to vegan camping food!
Since I'm a food lover and we do our best to eat plant-based, I'm always looking for ideas that travel well. Vegan soups may not be top of mind, especially if you're camping in the heat of the summer. But in the spring and fall, when desert nights are cold, soups like this Vegan Enchilada Soup are perfect.
This Vegan Enchilada Soup is a One-Pot Wonder
First, this vegan soup is a one-pot wonder. And this means fewer dishes, which is a good thing whether you're in a campervan or a fully-stocked kitchen. It's also very pantry friendly, with the bulk of ingredients being shelf-stable. It's really a matter of cutting up onions and garlic and then opening a few cans. It doesn't get much easier than that!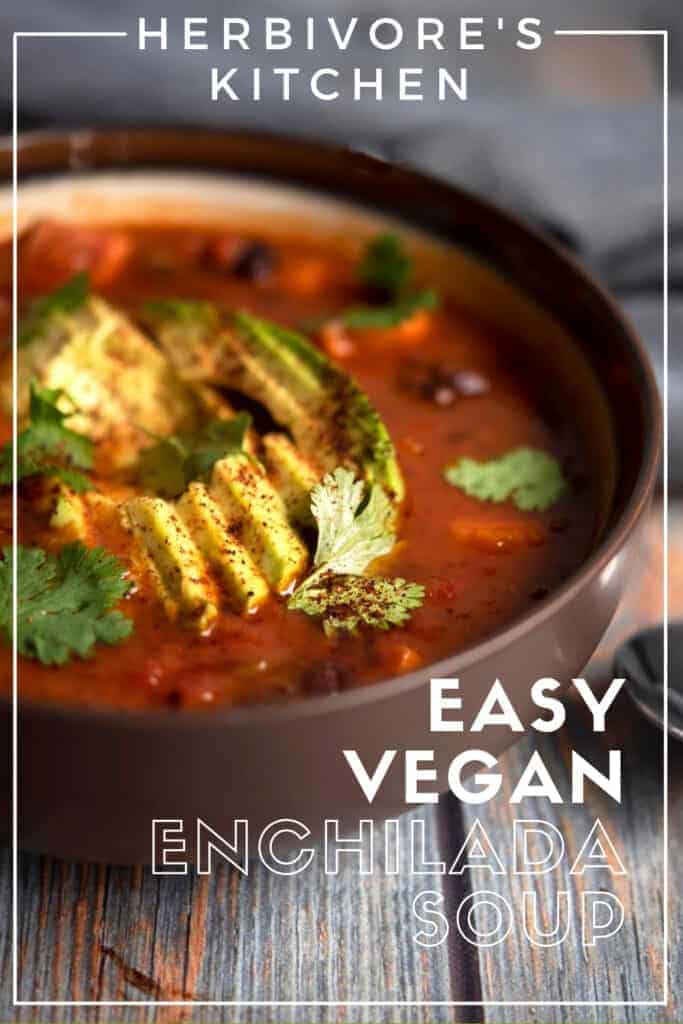 How to Top this Vegan Enchilada Soup
The recipe suggests adding avocado slices and fresh cilantro to this Vegan Enchilada Soup. If you're ambitious (and you love flavor), I do have some additional recommendations though.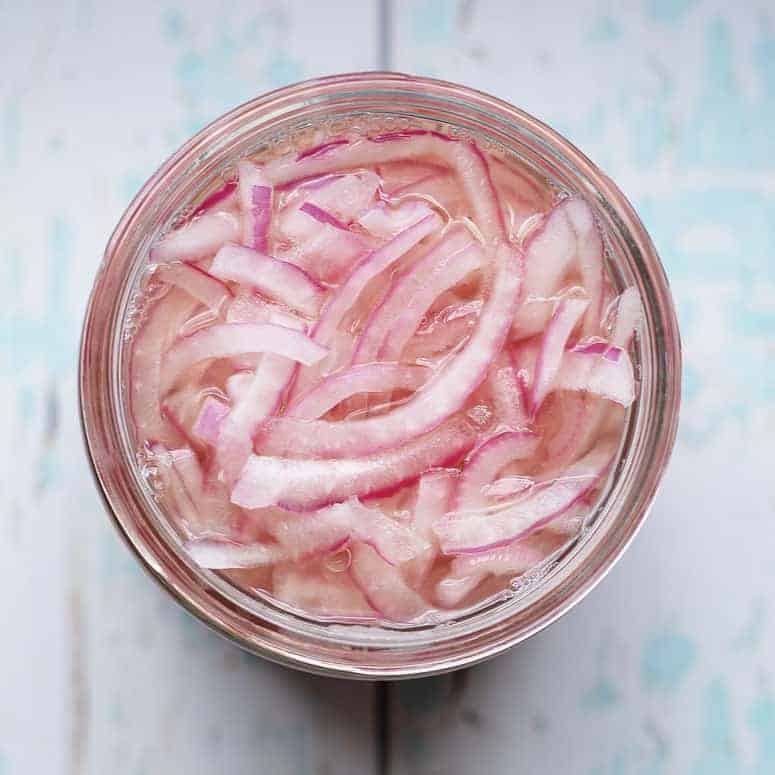 As always, Pickled Red Onions make the list. I almost always have a jar of these in the refrigerator waiting for an opportunity like this. They're easy to make and last for several weeks.
Like Pickled Red Onions, Roasted Pumpkin Seeds have a forever place in my pantry. We sprinkle them on salads, soups and avocado toast in the morning. They're even easier to make and smell wonderfully when they're roasting!
This recipe is a little more involved but stirring a little bit of this magic into your Vegan Enchilada Soup is worth it. It's made with a variety of easy-to-find ingredients that come together to make an amazing cheese substitute!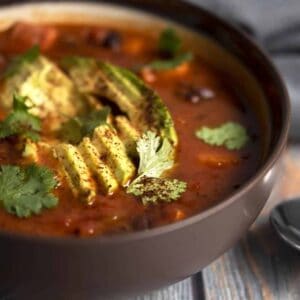 Vegan Enchilada Soup Recipe
This easy vegan enchilada soup recipe, featuring black beans and sweet potatoes, is a great way to put a plant-based dinner on the table!
Ingredients
2

tbsp

extra virgin olive oil

1/2

yellow onion

diced

1

tsp

salt

1

tbsp

garlic

minced (about 2 cloves)

1

4 oz can

diced green chilies

1

tbsp

cumin

1/2

tbsp

chili powder

1

medium

sweet potato (garnet yam)

diced into bite-sized pieces

2

14 oz cans

black beans

drained and rinsed

1

14 oz can

low-sodium diced tomatoes

1

14 oz can

red enchilada sauce

2

cups

water

1

tbsp

fresh lime juice

2

avocados

diced as an optional topping

fresh cilantro

washed and torn as an optional topping
Instructions
Heat the olive oil in a large stockpot until shimmering. Add the onion and salt and reduce the temperature to medium-low. Slow cook the onions, stirring occasionally, until they are golden brown. About 12-15 minutes.

Add the garlic and diced green chilis and cook for 1-2 minutes more.

Add the cumin and chili powder and increase the heat to medium. Cook until fragrant. About 1 minute.

Add the diced sweet potatoes, black beans, enchilada sauce, diced tomatoes and water and bring the soup to a low simmer. Cook until the beans and potatoes are soft. About 20 minutes.

Stir in the fresh lime juice and serve the soup immediately with sliced avocados and fresh cilantro.
Notes
Looking for additional topping ideas? Check out the blog post! In there, you'll find three additional toppings with links to the recipes for each!
About Herbivore's Kitchen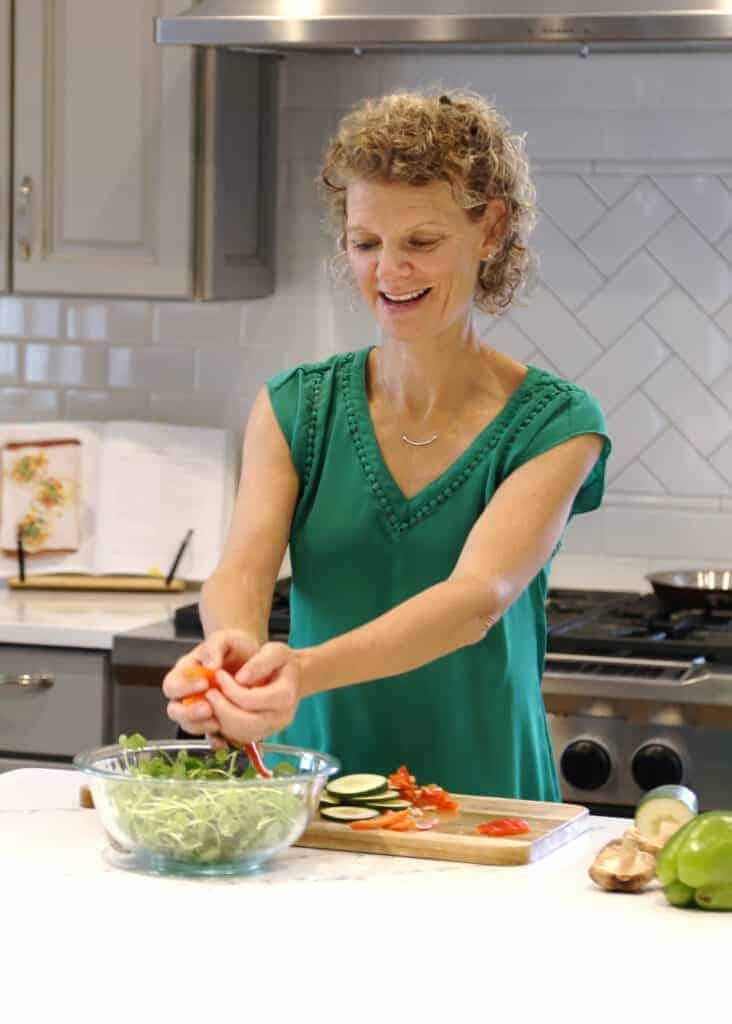 Herbivore's Kitchen is a plant-based food blog started by me, a vegan home chef, cookbook author, aspiring food photographer and how-to-be-a-better-food-blogger junkie. You'll mostly find creative and tasty vegan recipes and detailed deep dives into vegan ingredients (check out my Vegucation section) on my blog. I love knowing as much as I can about the food that I make. I'm also really into running a food blog as a business, so I've also got a section of my blog titled: Confessions of a Food Blogger where I get into the nitty gritty on how to build, manage, market and monetize a food blog.