This Asian Noodle Recipes: Amazing Vegan Asian Bowls Recipes posts includes affiliate links. When I find a great product or service, I like to share it with my readers. Sometimes I use affiliate links so I can earn a commission for my recommendations. Thank you for your support!
Amazing Vegan Asian Bowls Recipes
One of my favorite meals is a big Asian noodle bowl. Whether it's a creamy curry soup, a cold Asian noodle salad with a fresh ginger-miso dressing, a veggie-loaded lo mein or a flavorful teriyaki tofu, these plant-based dishes are an easy way to put a healthy vegan dinner on the table.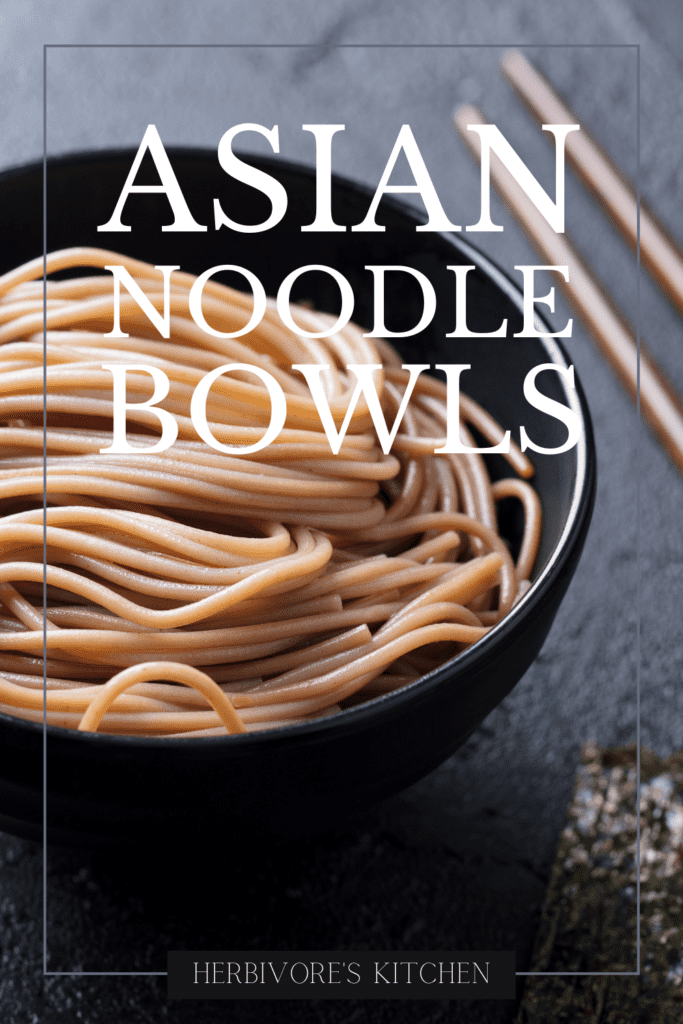 Types of Noodles Used in Asian Noodle Recipes
When it comes to Asian noodle dishes, there are so many varieties to choose from. They come in different lengths, widths and are made with different ingredients. Unlike Italian noodles, which are rolled and cut, Asian noodles are pulled and stretched giving them a springy texture.
Asian noodles, like lo mein and ramen are made from wheat, while rice noodles are used in dishes like pho and pad Thai. Cellophane, or glass noodles, are made from sweet potato, tapioca and bean starches.
Asian Noodle Recipes: Wheat Noodles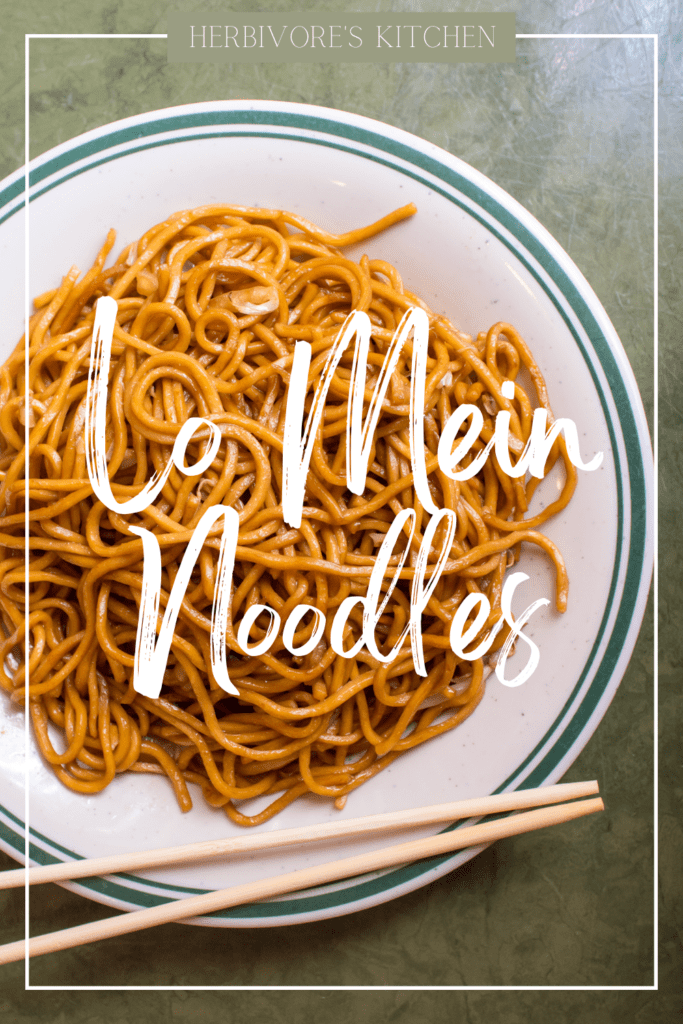 Lo Mein Noodles
Wheat noodles are popular in Chinese dishes like chow mein and lo mein, with the difference being in preparation. Lo mein means "tossed noodles" while chow mein means "fried noodles."
These noodles are softened by boiling before being tossed in a wok or deep fried. They're long, round noodles that are slightly yellow in color. Lo mein noodles have a chewy texture when cooked and are excellent at absorbing the flavors they are cooked in.
Lo mein noodles are often made with egg, but plant-based versions are also available.
Ramen Noodles
Like lo mein noodles, ramen noodles are also made from wheat (although you can also find rice varieties as well). They're treated with an alkaline ingredient called kansui, which gives them they're signature curly appearance and rich yellow color.
Ramen noodles are popular in both Chinese and Japanese dishes. They're sold in bricks, which are then cooked al dente. When cooked, they're chewy and springy making them a totally slurpable element to any dish.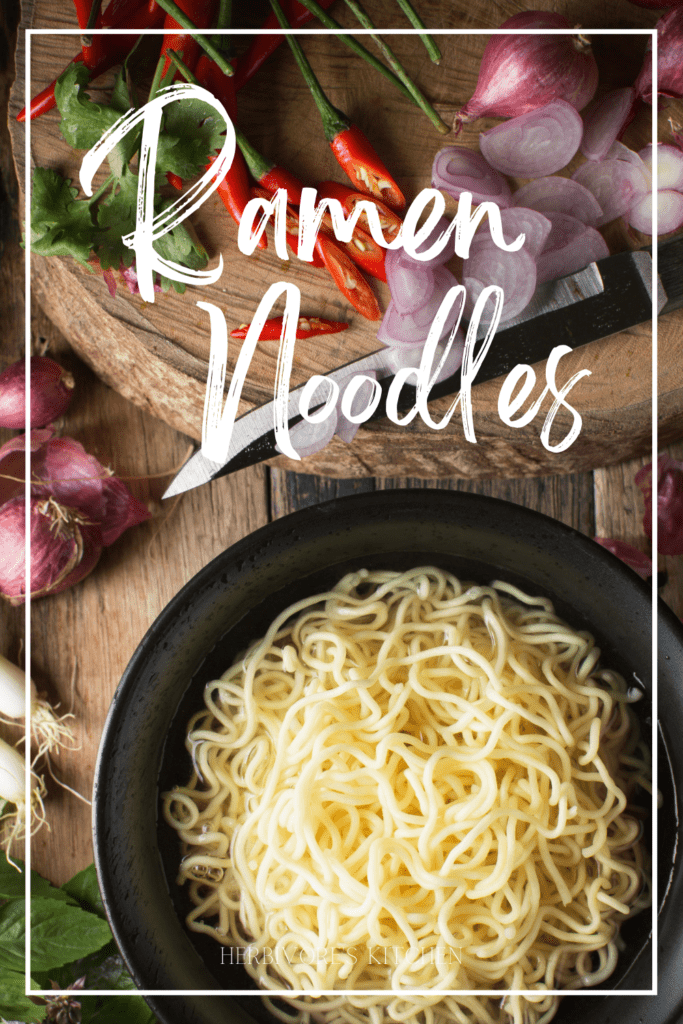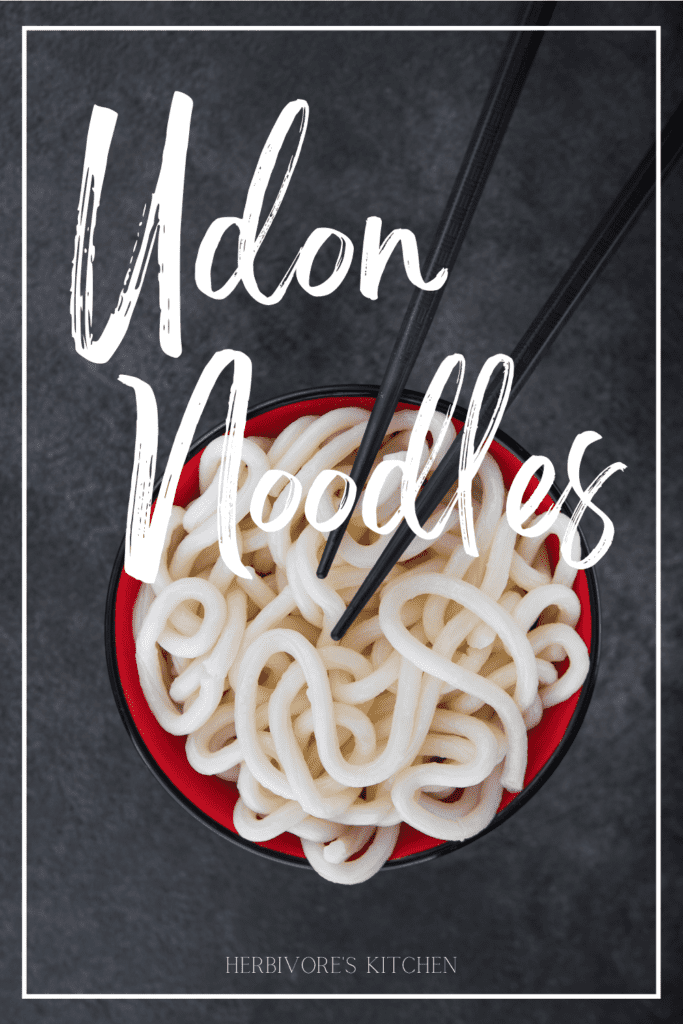 Udon Noodles
Udon noodles are a thick, long white noodles used in Japanese dishes. They're dense and chewy – making for a satisfying meal.
Udon noodles are easy to find in most large grocery stores. They are sold fresh, dried and frozen. They're most often served in soups but are sometimes served cold as the base of a summer salad.
Soba Noodles
Soba noodles are buckwheat noodles also popular in Japanese cuisine. Where udon noodles are white in color and mild in flavor, soba noodles are darker and have an earthier flavor.
Soba noodles are most often served cold in dishes like Sesame Soba noodles, but I also like them warm as a side to my Miso Glazed Vegan Scallops. They're firm when cooked, making them a hearty addition to Asian noodle bowl recipes.
Buckwheat is high in protein and fiber. It's also gluten free, although it's important to understand that soba noodles are often made with a blend of wheat flour and buckwheat.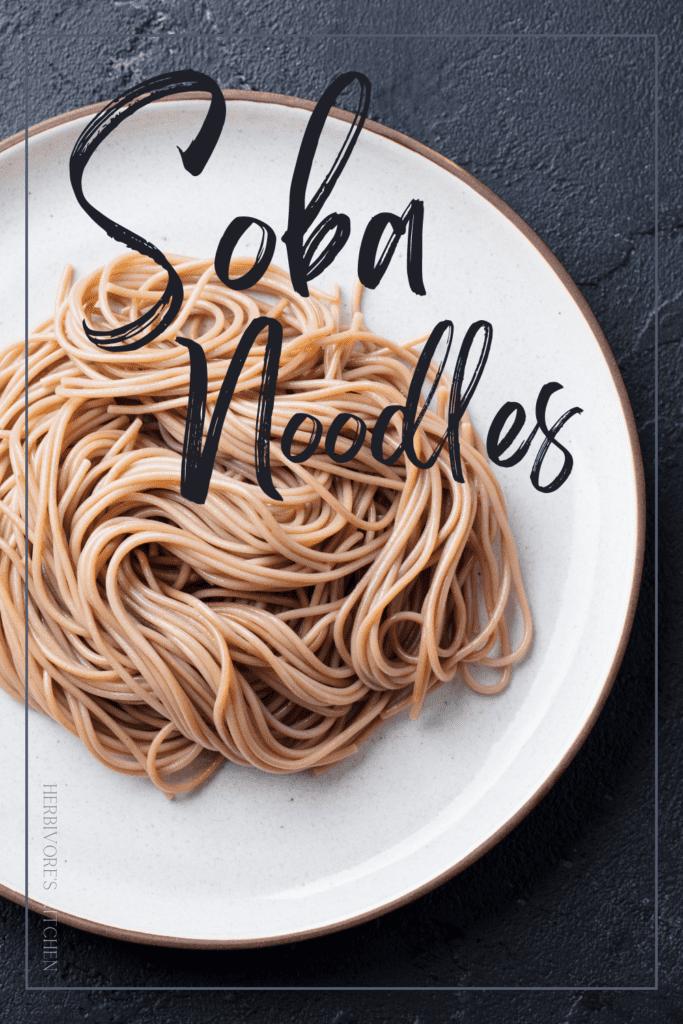 Asian Noodle Recipes: Rice Noodles
Rice noodles are popular in Vietnamese and Thai cuisines. They're made with rice flour in a variety of lengths and widths. They're excellent at absorbing the flavors they're cooked in.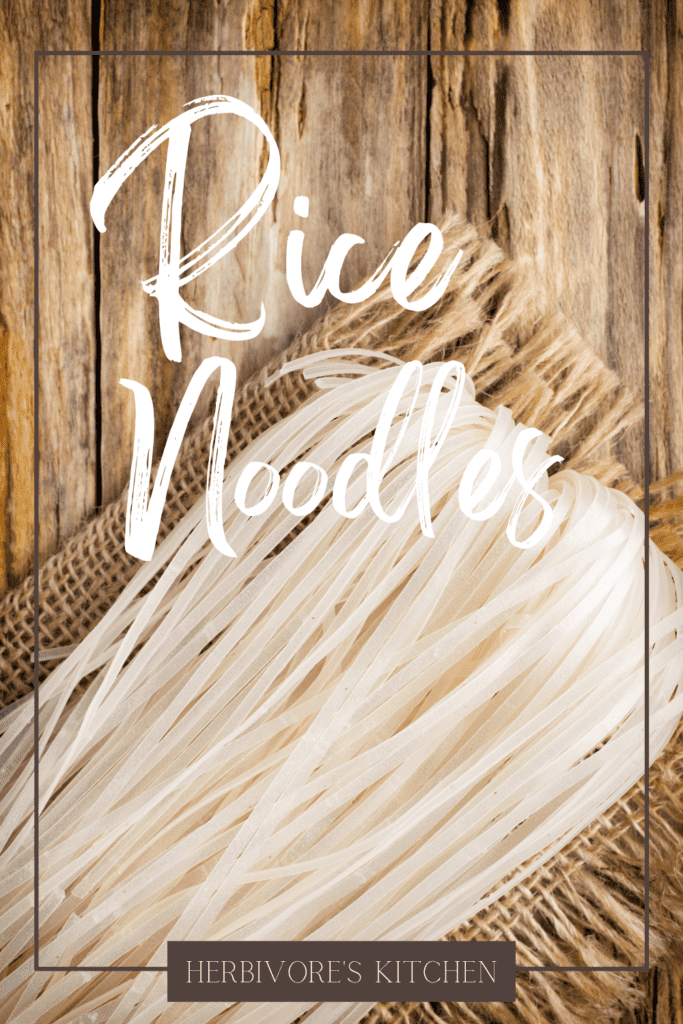 Rice noodles are boiled or soaked in hot water as part of the preparation. Thin rice noodles – sometimes called rice sticks or rice threads — make a great filling for spring noodles. I also like them in stir fries and soups.
Asian Noodle Recipes: Glass Noodles / Cellophane Noodles
Glass noodles are made from vegetable starches like mung beans, sweet potatoes and tapioca. They're thin and become transparent when cooked, hence the glass noodle or cellophane noodle description.
Glass noodles have a springy texture, making them a popular addition to spring rolls and stir fries.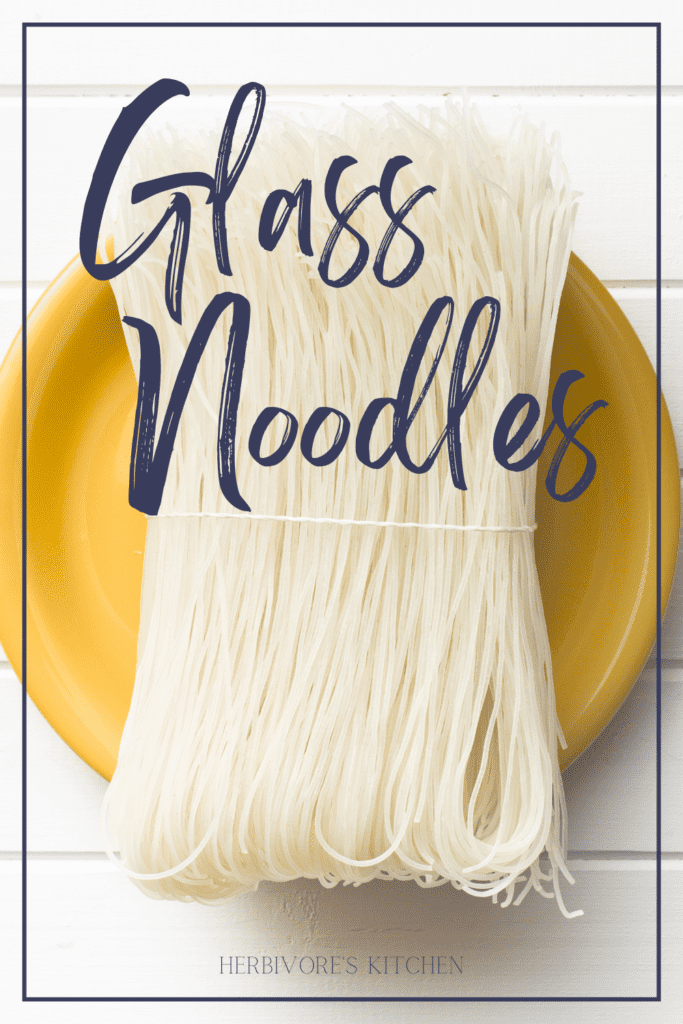 Asian Noodle Recipes
Now that you know all the different types of noodles used in Asian cuisine, here are some Asian noodle recipes for you to try!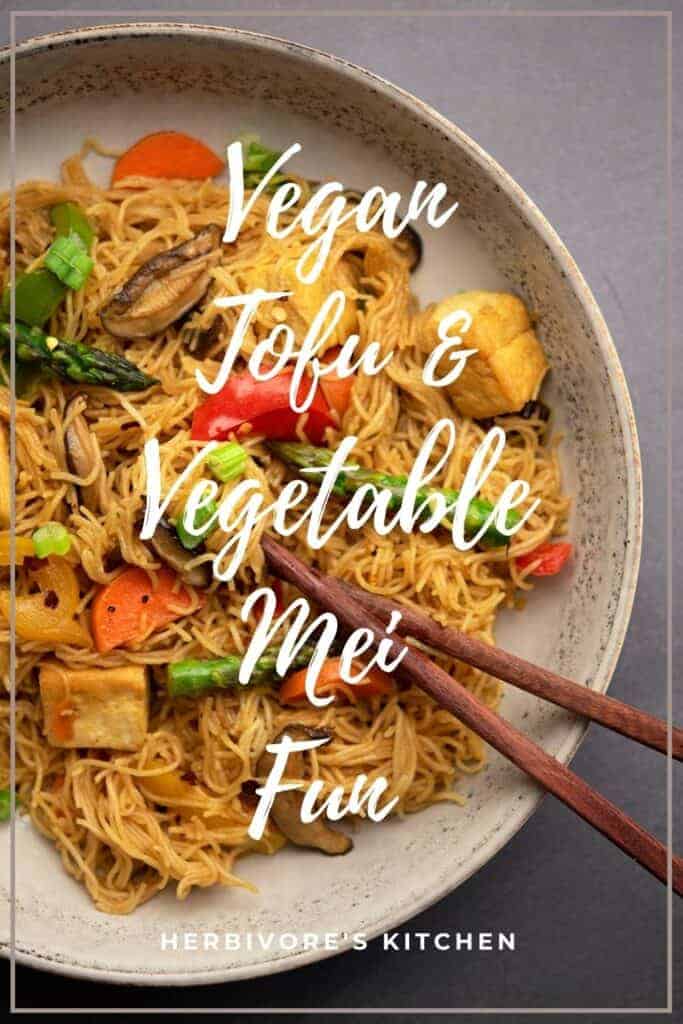 This Tofu & Vegetable Mei Fun recipe is the one I reach for more than any other recipe. It's super easy to put together and it tastes amazing. If you have made Singapore Mei Fun before, it's a Cantonese noodle dish. Singapore Mei Fun is a Chinese-Indian fusion, which features yellow curry and Chinese BBQ stir-fried with crisp vegetables and thin rice vermicelli noodles.
This Red Miso Udon Soup is rich and savory, featuring umami-rich sauteed shiitake mushrooms, spicy bok choy and deliciously thick and chewy udon noodles.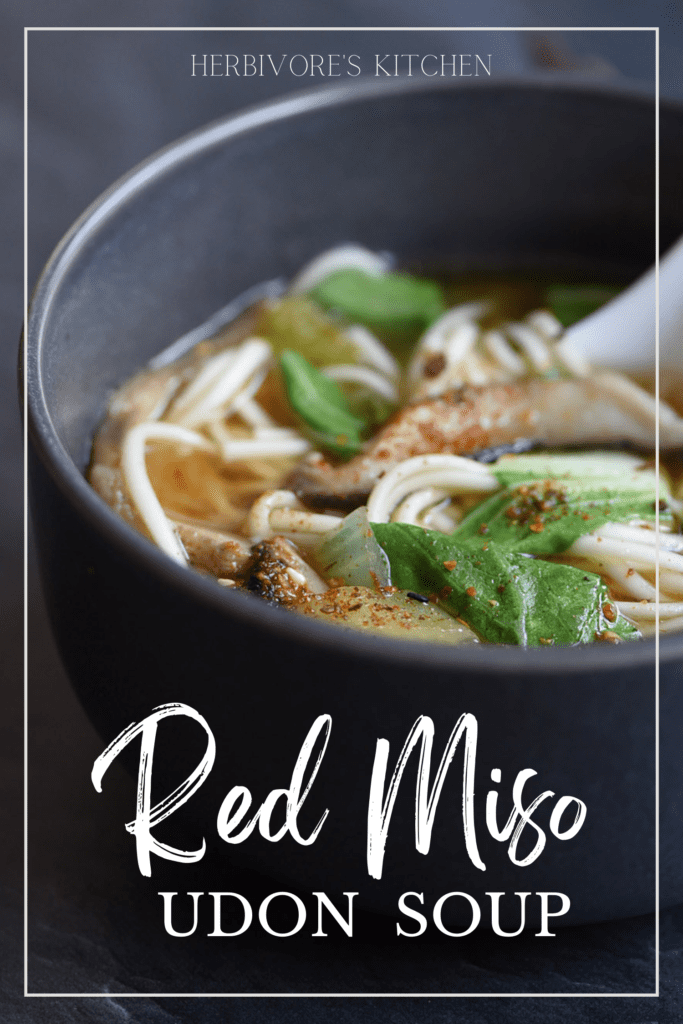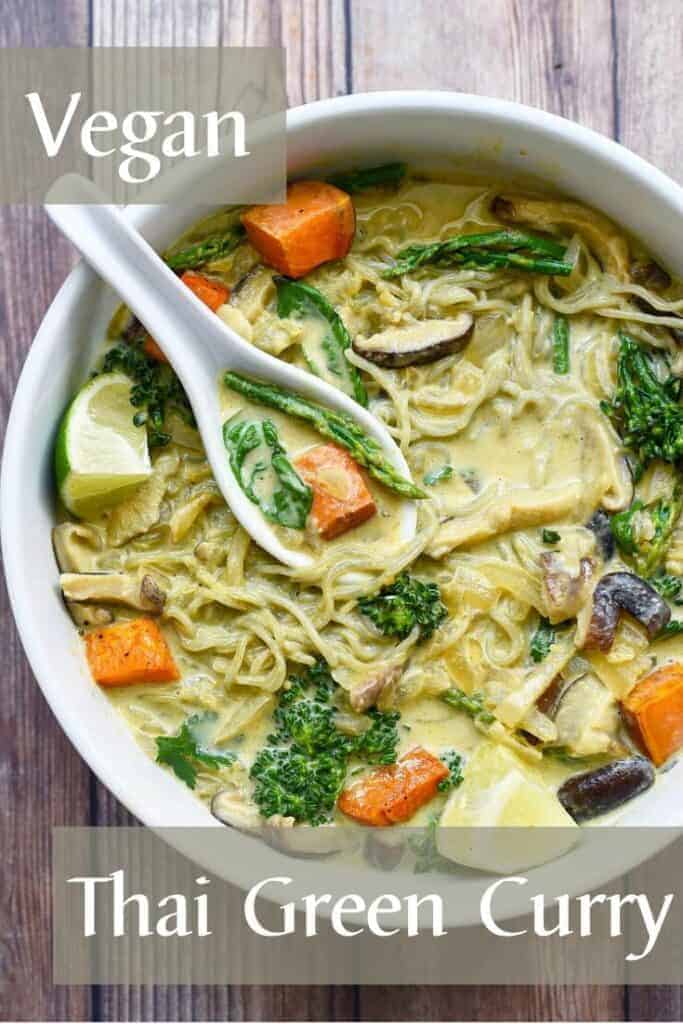 This easy vegan Thai Green Curry Noodle Bowl is a great way to put dinner on the table in a hurry! Yes, I know it looks involved, but this dish is super easy to make and is full of healthy ingredients like broccolini, sweet potatoes and asparagus. It's creamy, spicy and sweet — everything you want in a vegan curry dish!
Miso ramen for the win! This easy miso ramen recipe features miso glazed delicata squash, shiitake mushrooms and bok choy making for an amazing vegan dinner idea. This vegan ramen recipe features a savory miso broth and ramen rice noodles for a gluten-free meal.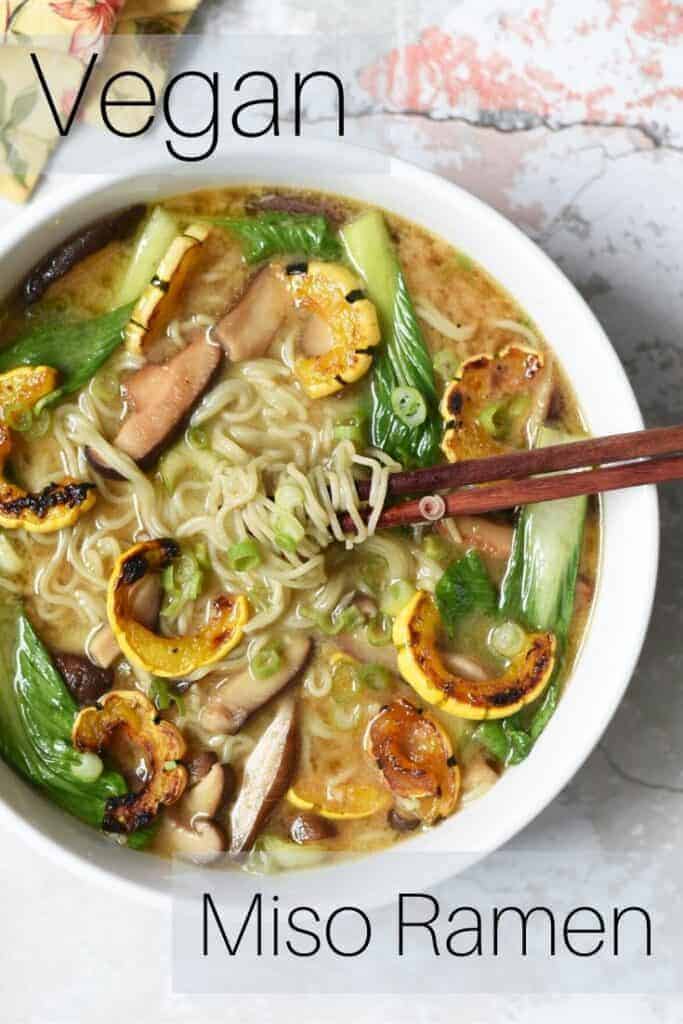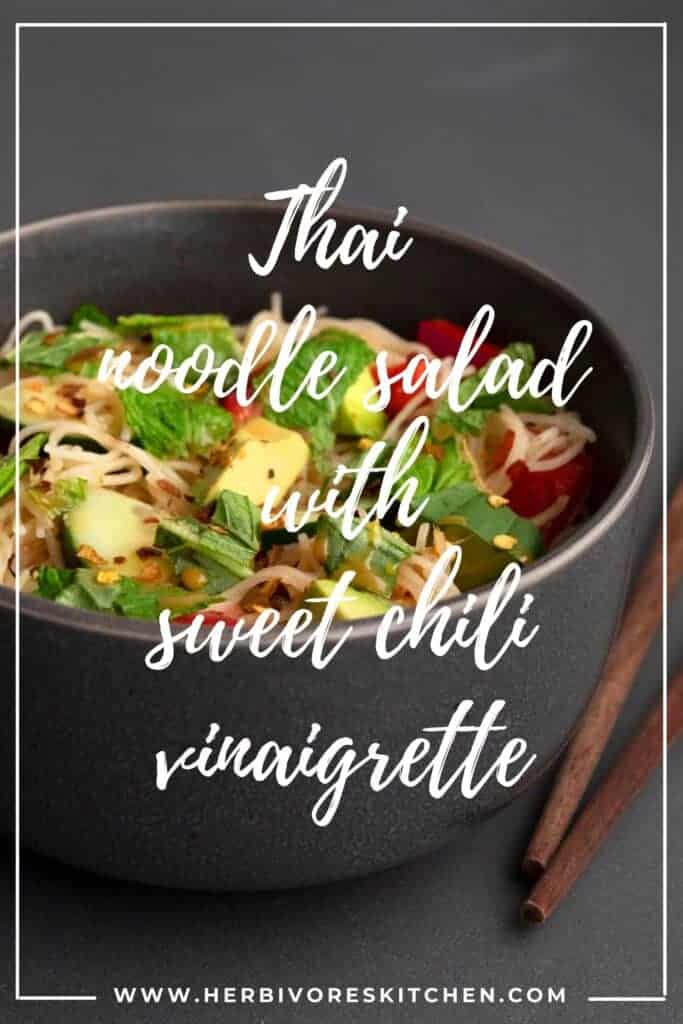 If you're looking for really easy, fresh recipes this summer, consider the cold noodle salad. This Vegan Thai Noodle Salad with Sweet Chili Vinaigrette recipe comes together in less than 30 minutes and its colorful presentation makes for a great way to showcase your farmer's market haul.
Here's a ramen noodle recipe to add to your summer meal selection! Served cold, this ramen noodle salad features Lotus Foods' Forbidden Rice® Ramen Noodles. Red bell peppers, green edamame and luscious yellow mango along with a tangy Asian-inspired dressing make this ramen noodle salad really sing!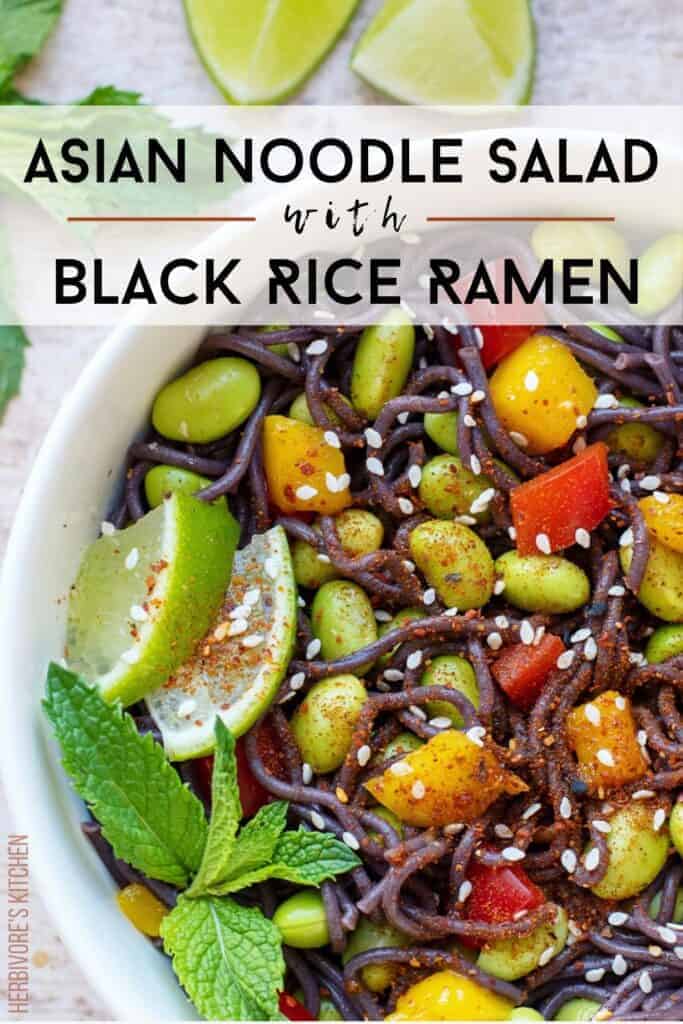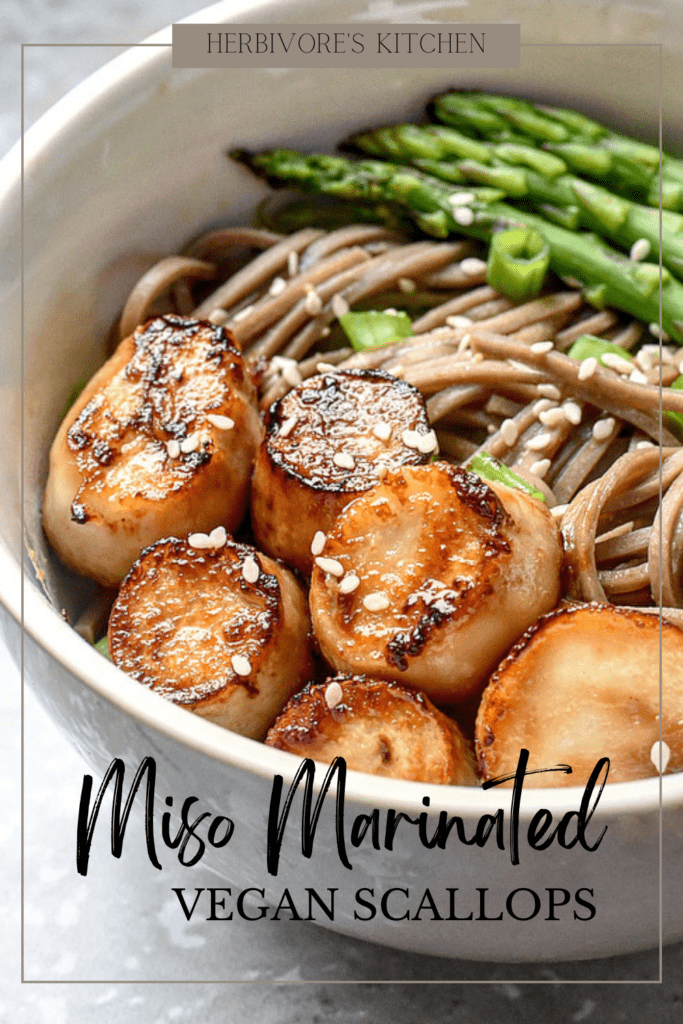 This vegan scallop recipe will have you amazed! Who knew that marrying a miso glaze to a king oyster mushroom could lead to these stunning vegan scallops! This dish is dazzling and made even better with the addition of soba noodles in a tangy miso dressing!
For this vegan soup recipe, I created spicy broth with a touch of coconut creaminess. It features lemongrass along with ginger, scallions and red curry paste. Like its predecessors, I filled it with a variety of healthy vegetables — roasted broccolini, spinach, tomatoes and shiitake mushrooms — as well as a large serving of pad Thai rice noodles.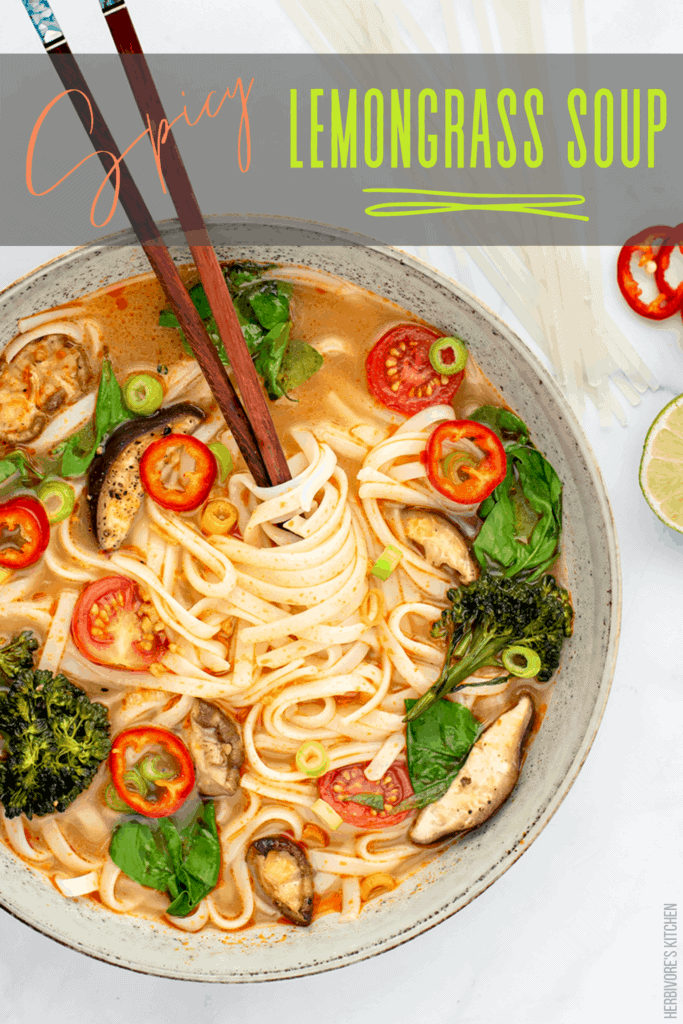 About Herbivore's Kitchen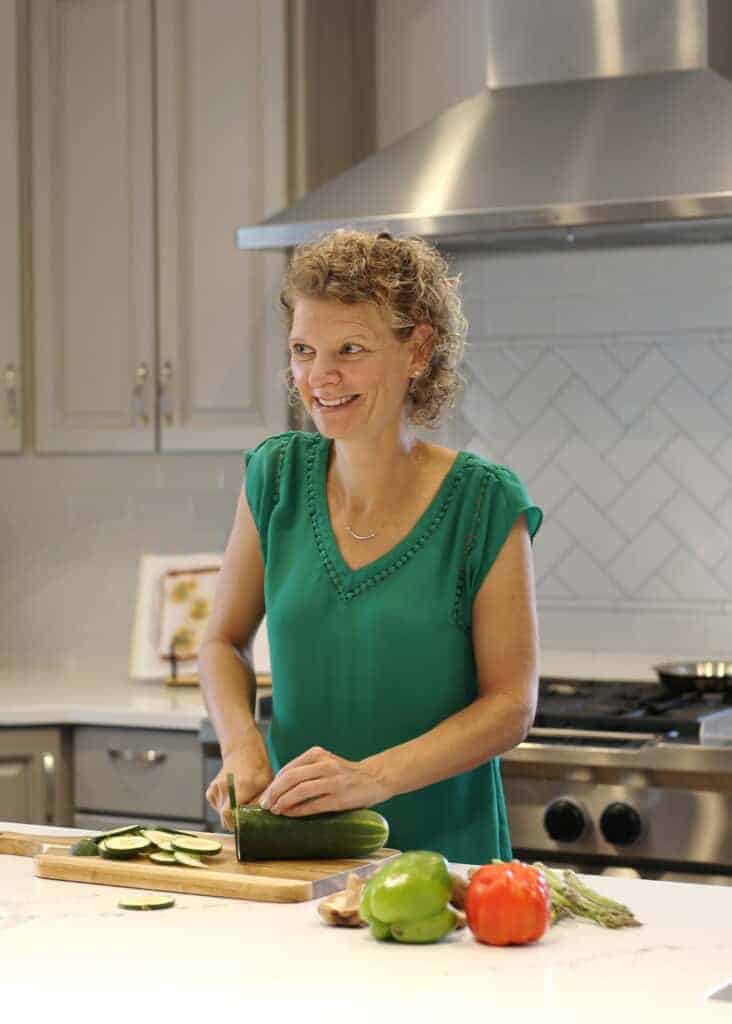 Herbivore's Kitchen is a plant-based food blog started by me, a vegan home chef, cookbook author, aspiring food photographer and how-to-be-a-better-food-blogger junkie. You'll mostly find creative and tasty vegan recipes and detailed deep dives into vegan ingredients (check out my Vegucation section) on my blog. I love knowing as much as I can about the food that I make. I'm also really into running a food blog as a business, so I've also got a section of my blog titled: Confessions of a Food Blogger where I get into the nitty gritty on how to build, manage, market and monetize a food blog.