This 8 Vegan Fall Recipes: Embrace Autumn with These 8 Fall Vegan Recipes post includes affiliate links. When I find a great product or service, I like to share it with my readers. Sometimes I use affiliate links so I can earn a commission for my recommendations. Thank you for your support!
Embrace Autumn with These 8 Fall Vegan Recipes
As the weather turns cooler, my desire for cozy vegan meals warms up. I go from craving light and citrusy salads to wanting warm and cozy vegan pasta dishes and savory soups. I know I'm not alone here, so I created this list of my favorite 8 Vegan Fall Recipes to add to this Autumn's menu.
As a kid, one of my favorite ways to welcome fall was with a bowl of beef stew. Obviously things have changed a little — with beef no longer being on the menu — but I still find myself wanting that savory stew with chunks of warm, tender vegetables (with cooked carrots being my favorite).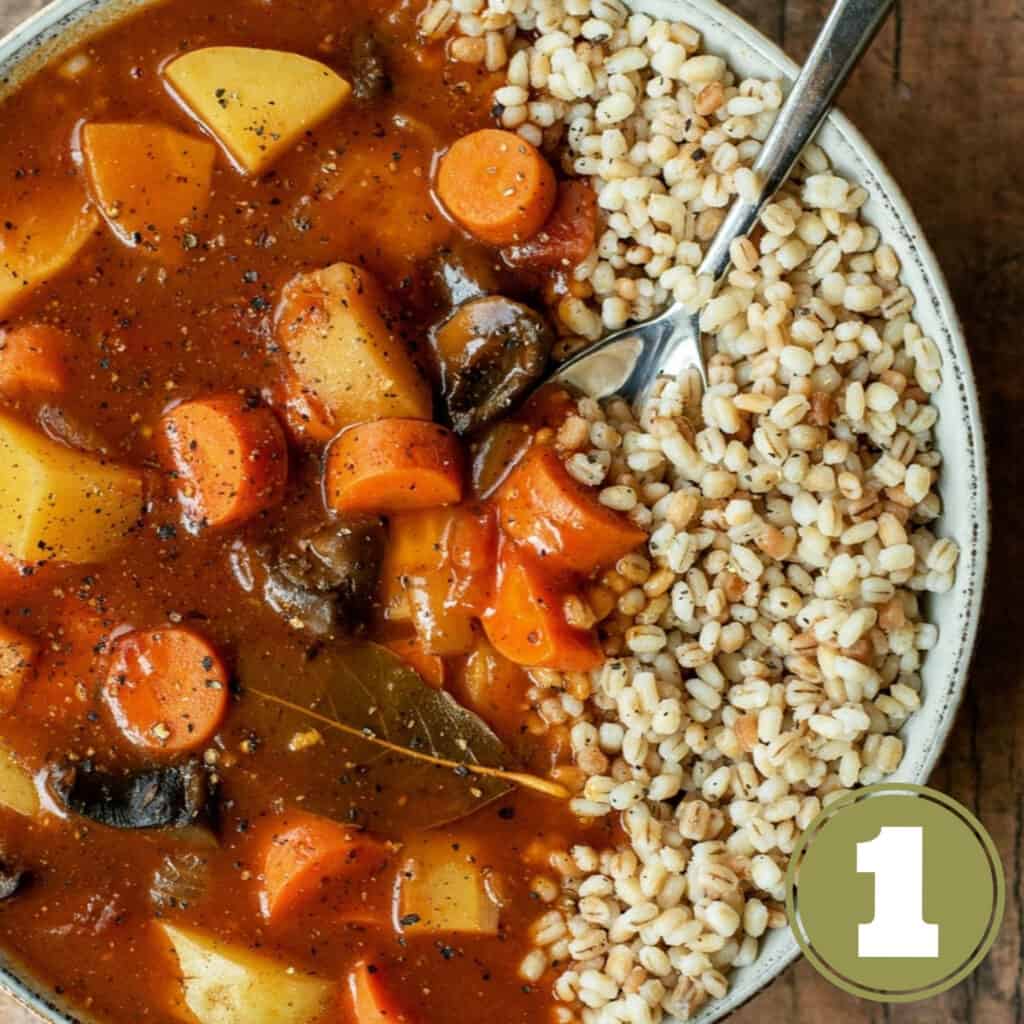 This Vegan Beef Stew tops the list of my favorite vegan fall recipes. The base is made with umami-rich ingredients, including onions, garlic, tamari and tomato paste. Fall-inspired root vegetables, like potatoes, parsnips and carrots are slow cooked to perfection and the whole bowl is served with tender, chewy barley for the perfect soul-warming vegan dinner.
Few dishes hit the spot like a warm bowl of pasta tossed in a rich, savory vodka sauce. And while traditional penne alla vodka isn't vegan-friendly, it doesn't mean that plant-based eaters have to miss out on this cozy autumn experience.
I added this Vegan Penne Alla Vodka to my list of fall vegan recipes for all of you who love the tang of slow-simmered vodka sauce as an accompaniment to chewy, al dente penne pasta. This vegan tomato sauce features sautéed tomato paste, coconut cream and nutritional yeast to create a truly tasty, dairy free vegan pasta dish.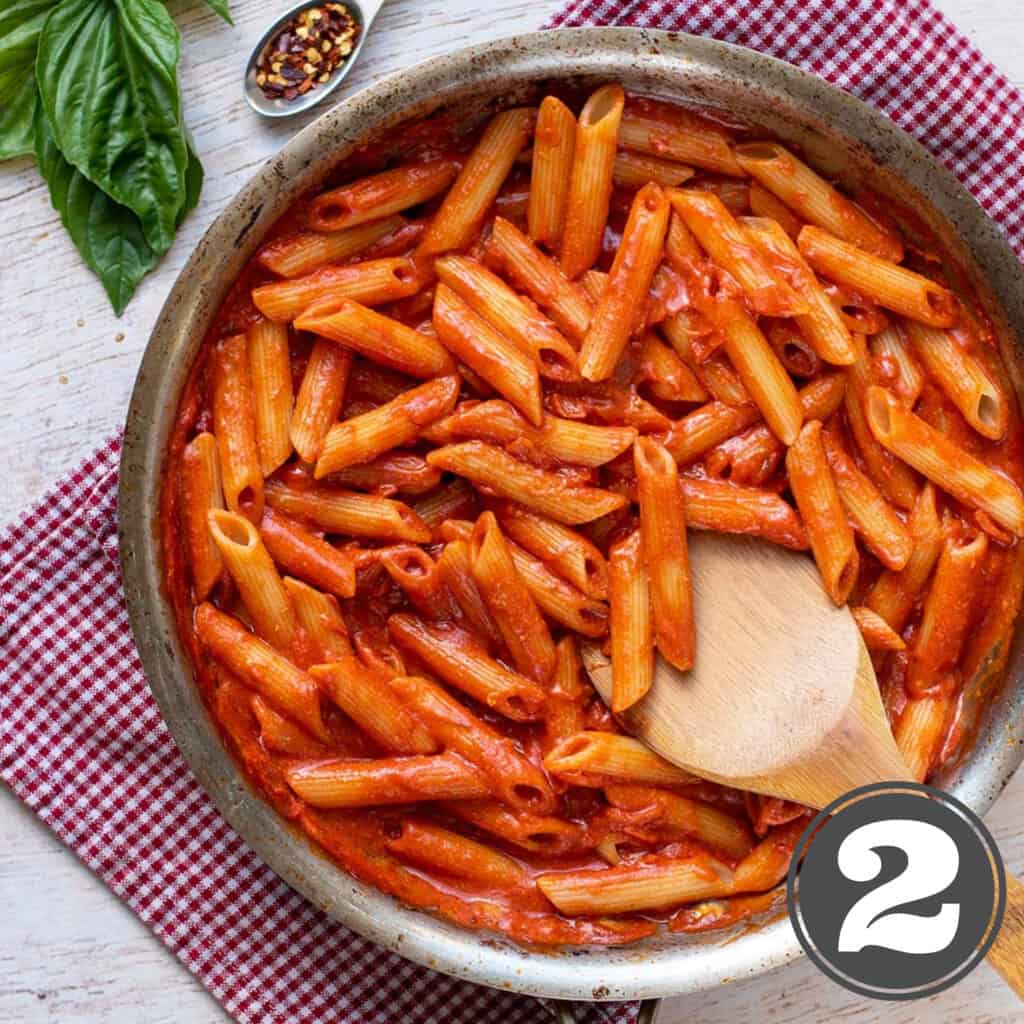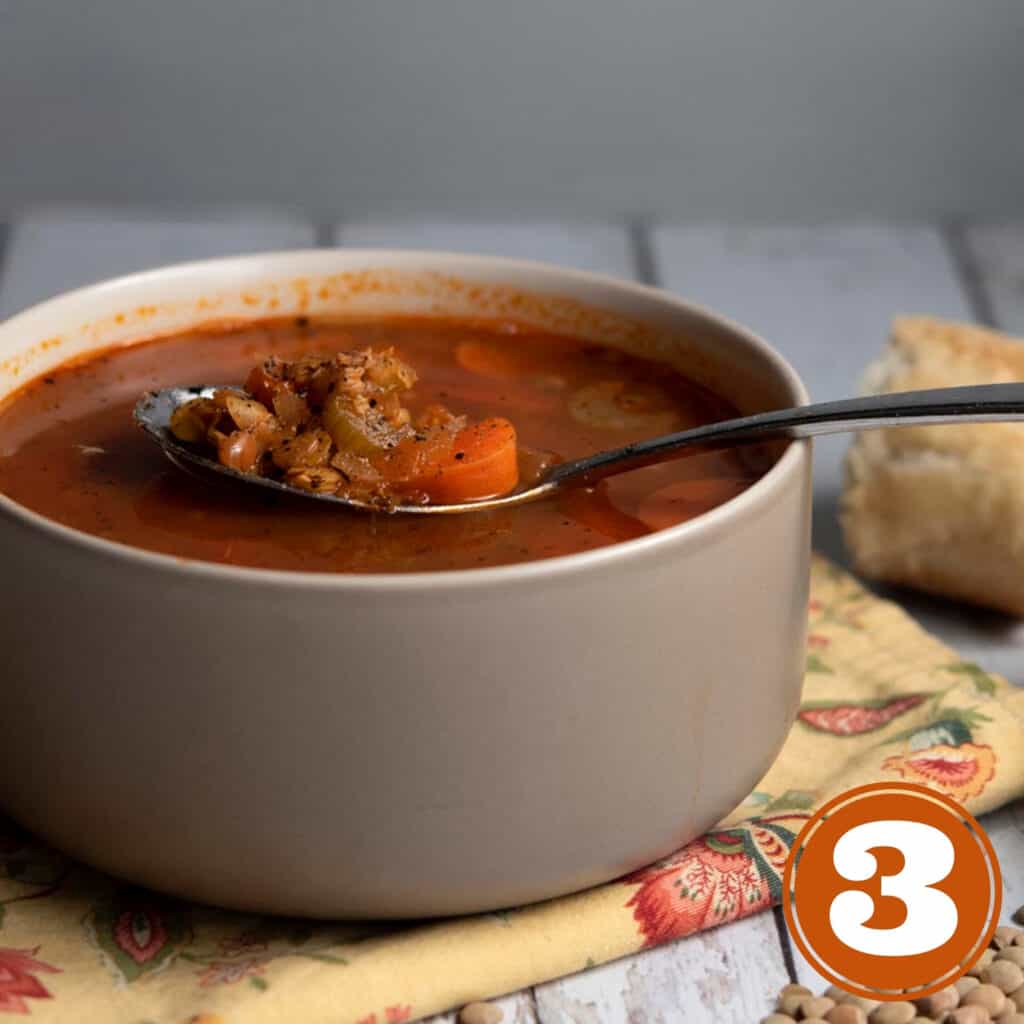 Of course, with the onset of fall comes the slew of kids' after-school activities. Whether I'm dashing them off to soccer practice, nagging them to do their homework or pushing them toward the piano, fall is often when I need quick and easy vegan meals at my fingertips. And what best way to warm everyone up after a chilly practice session then a warm bowl of soup?
This Easy Vegan French Lentil soup was added to my list of favorite vegan fall recipes for its warm flavors and hearty textures. Lentils are a great way to add some protein, while Herbs de Provence give this soup plenty of depth.
Here's another one for all you pasta lovers! In a twist on the traditional pasta dishes, this plant-based kale and white bean ragout is the perfect complement to pappardelle pasta. This savory sauce is slow-cooked with sun-dried tomatoes for a robust sauce that bursts with flavor.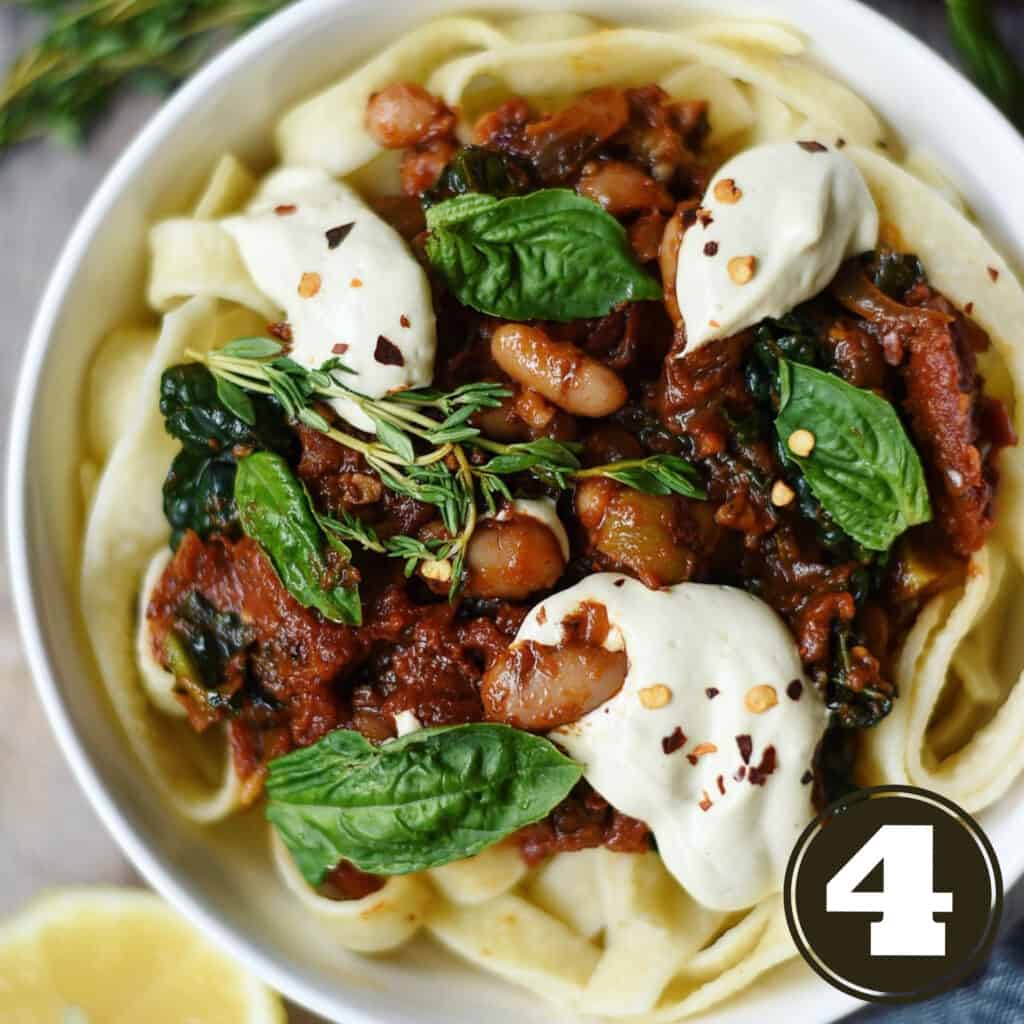 Of the recipes included in this list of fall vegan recipes, this one is the most time consuming. Save it for a slow-food Sunday when you can catch some snippets of football or a good Lifetime original while you allow the flavors to meld.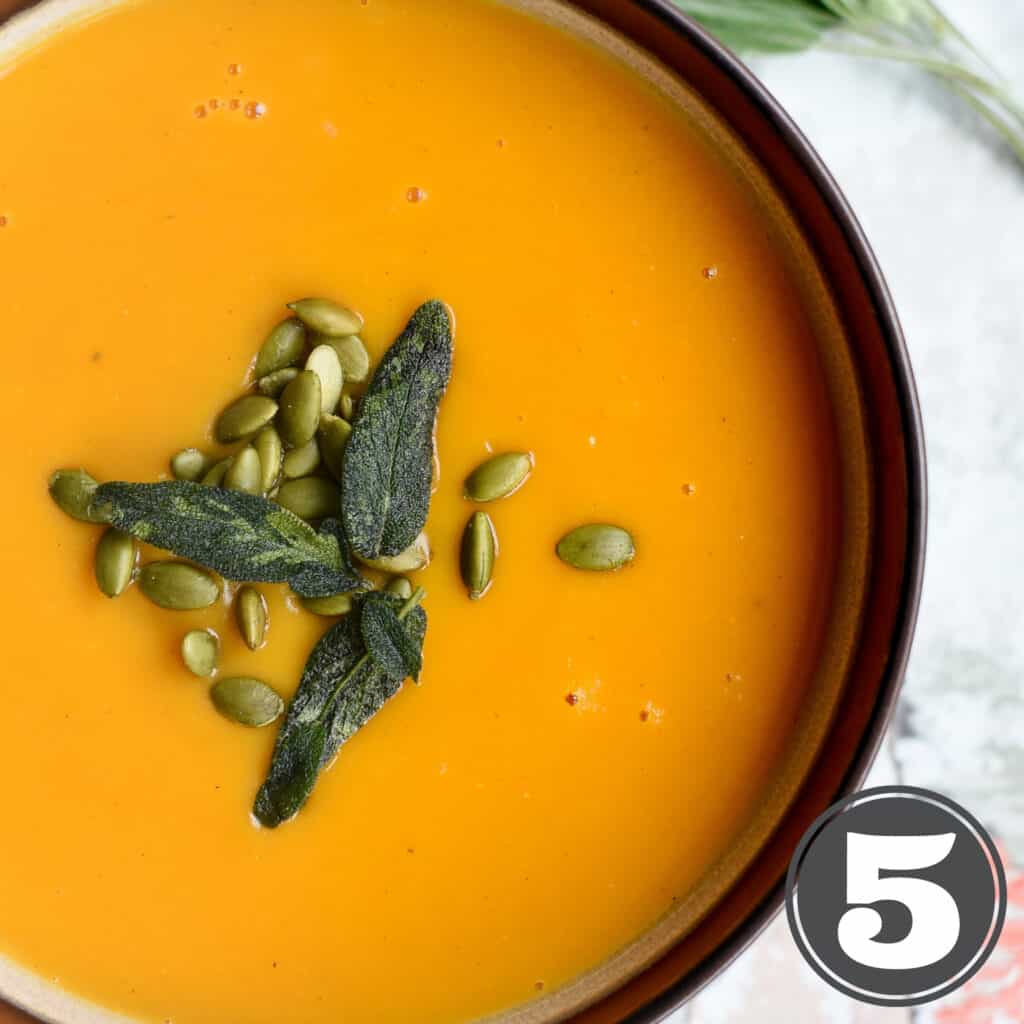 Fall often inspires pumpkin-plentiful dishes, but butternut squash is my fall favorite. And what better way to use it then to combine it with autumn's favorite fruit – apples? This deliciously creamy soup is spiced with cinnamon, nutmeg and crispy sage leaves for the perfect blend of fall's flavors. It might be the most apropos addition to this list of vegan fall recipes.
Of all of my savory vegan dishes, this Vegan Cassoulet may be the one I am most proud of. After all, traditional cassoulet features duck, chicken and pork – three ingredients that may seem insurmountable to the vegan chef.
To make this favorite fall vegan recipe melt-in-your-mouth desirable, I swapped the duck out with pulled king oyster mushrooms and included umami-rich sun-dried tomatoes. These ingredients are slow-cooked alongside cannellini beans in a savory broth spiced with thyme, rosemary and parsley. As the sauce cooks down, it's absorbed by the beans for a truly decadent – but much healthier – version of this French creation.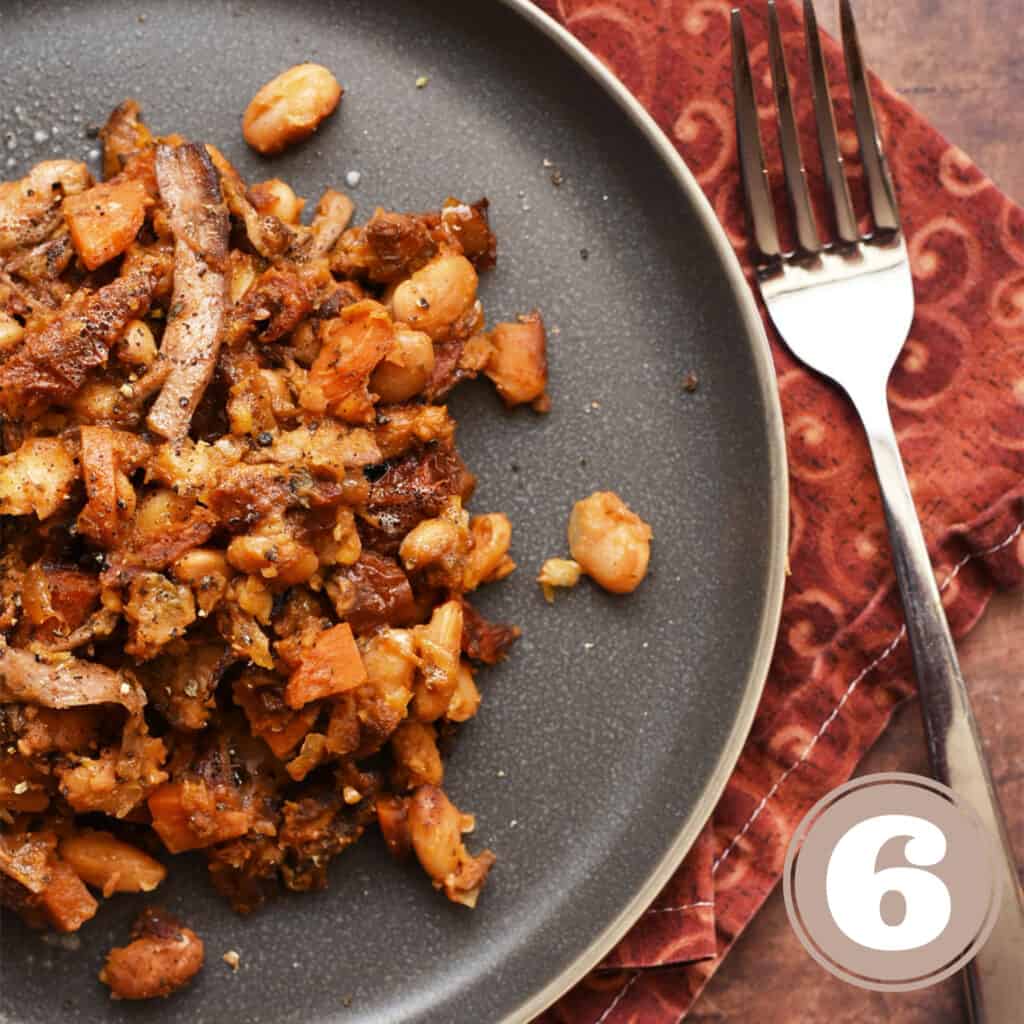 What I love most about this creamy Roasted Cauliflower & White Bean Soup is its ease. Sure, it takes a while to come together, but most of that time is hands-off. That gives me an opportunity to catch up on my to-do list while the beans cook down and the cauliflower softens.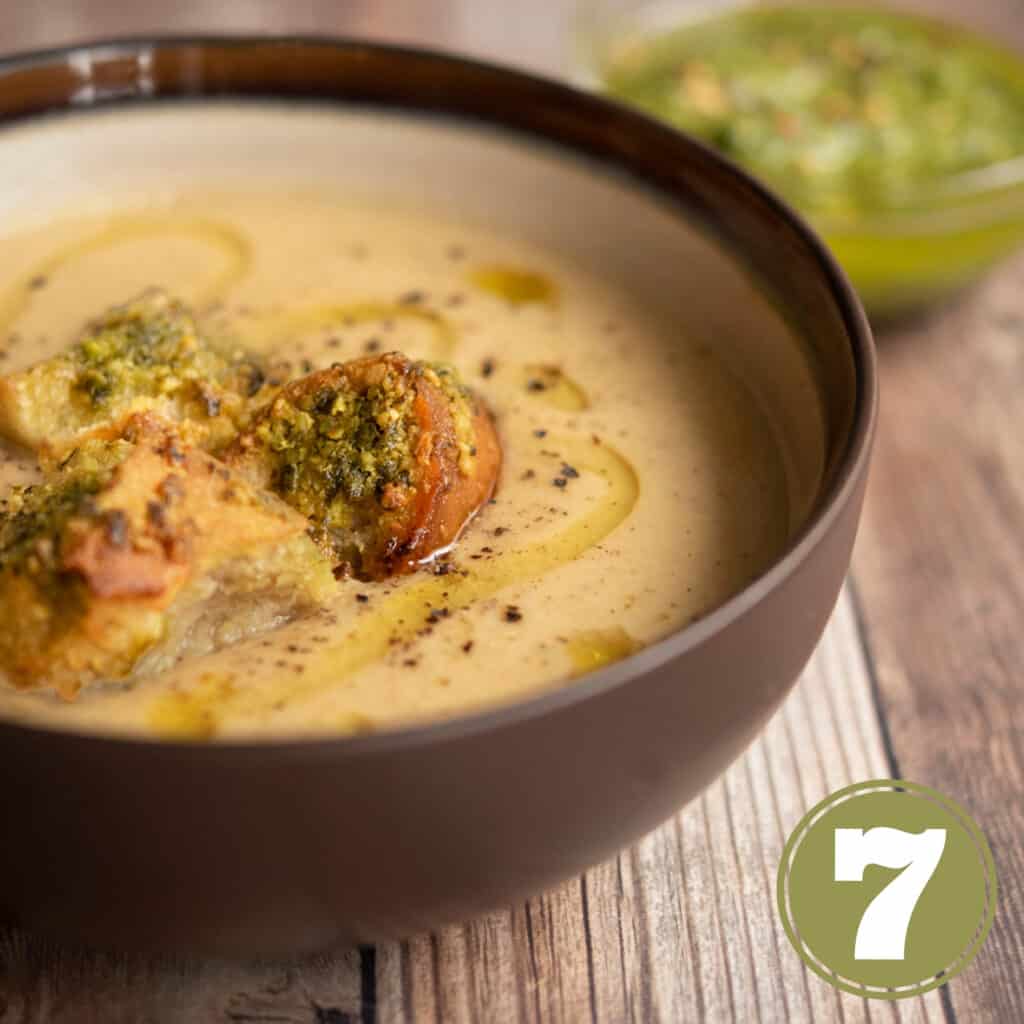 This favorite vegan fall recipe gets even better though! To give this savory plant-based soup a lot more oomph, I paired it with homemade basil pesto croutons. The combination is one that will keep you coming back to this recipe time and time again!
This Creamy Vegan Polenta with Mushroom Ragu is one of my earlier recipes, but it will always make my list of my favorite fall vegan recipes. First of all – polenta. Is there a food more likely to soothe your soul on a chilly night?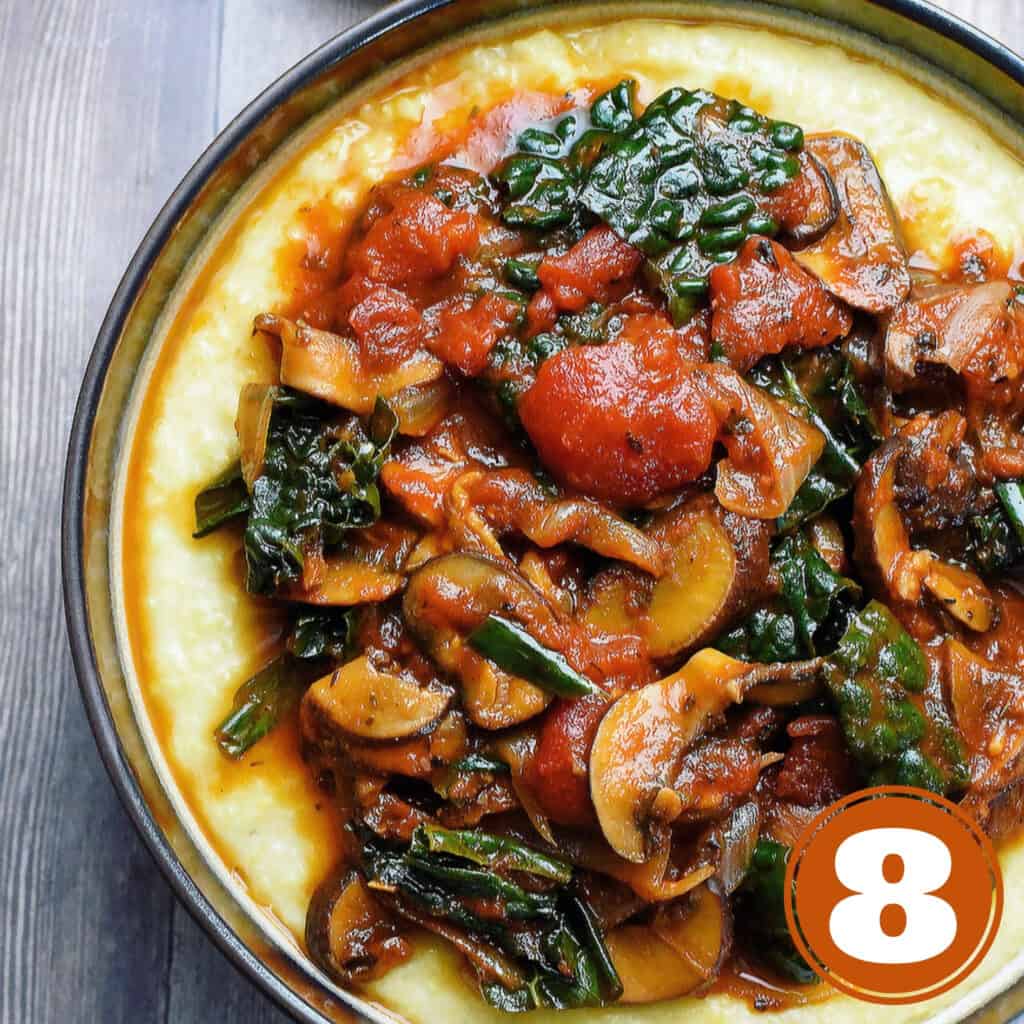 I topped this vegan version – made with coconut cream and nutritional yeast – with a savory vegan mushroom ragu. This combination of slow-cooked mushrooms, wilted kale and umami-rich tomatoes is a bright contrast to the creamy polenta deliciousness.
About Herbivore's Kitchen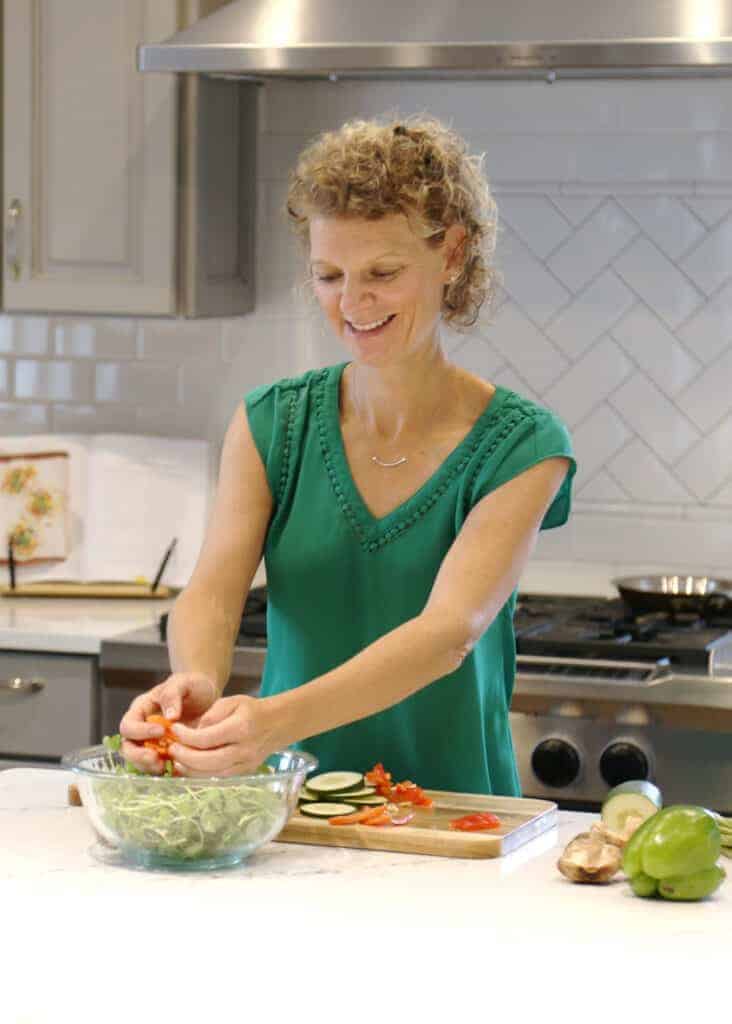 Herbivore's Kitchen is a plant-based food blog started by me, a vegan home chef, cookbook author, aspiring food photographer and how-to-be-a-better-food-blogger junkie. You'll mostly find creative and tasty vegan recipes and detailed deep dives into vegan ingredients (check out my Vegucation section) on my blog. I love knowing as much as I can about the food that I make. I'm also really into running a food blog as a business, so I've also got a section of my blog titled: Confessions of a Food Blogger where I get into the nitty gritty on how to build, manage, market and monetize a food blog.